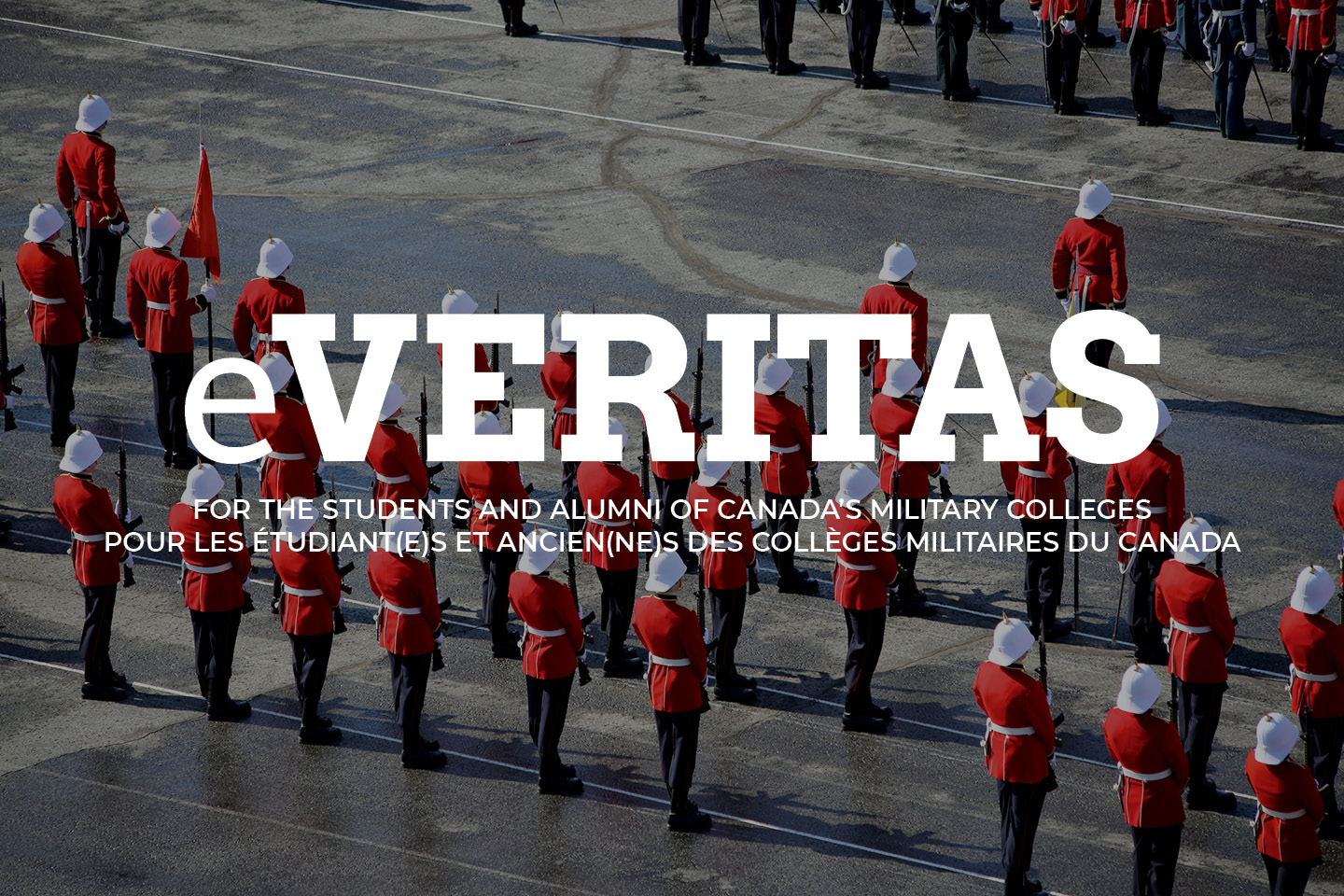 4 Nov 50
It has been raining all day… We saw Queen's take Western in a very muddy game score 13:10. Our team beat Bishops by 14:1. Since Moon Hall is on weekend leave, I have been blowing retreat. Just learned it and I sound terrible as my lips are still soft and the bugle is quite cold. Bob gave me his tunic and I'm having red piping put on the sleeves. The British Secretary of State of War, and the Dutch ambassador were at the College today. The latter spoke to us for a few moments; the Dutch accent is a rather peculiar one.
5 Nov 50
No church parade today and I slept in for as long as I could. Got in quite a bit of studying. Our squadron soccer team played No. 3 and won 2-1. The weather has turned very cold and windy these days.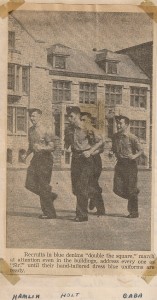 6 Nov 50
The gym work is very interesting now as we have a 6' box horse with a very powerful spring board. Tonight the Sgt. Major brought out an ordinary kitchen chair and showed us quite a few stunts with it as a piece of apparatus.
8 Nov 50
The French Minister of National Defence and other brass inspected us today. The weather has been terrible and it has been either pouring rain or sprinkling all day. Tonight we had our first mess dinner of the year. Afterwards we heard an address by Maj. Gen. Sir Neil Ritchie on the situation in the Far East. It was a very interesting lecture and was well attended by the public.
9 Nov 50
The usual wet miserable day. The wind is very high and waves are breaking right over St. Lawrence Pier. We were supposed to have a full ceremonial parade today for a visiting Dutch general but it was held over in the corridor of the Mackenzie Building.
10 Nov 50
Barry Hercus and I with four other fellows drove down to Toronto for the weekend. We got into Toronto late at night and got out home about 2 o'clock.