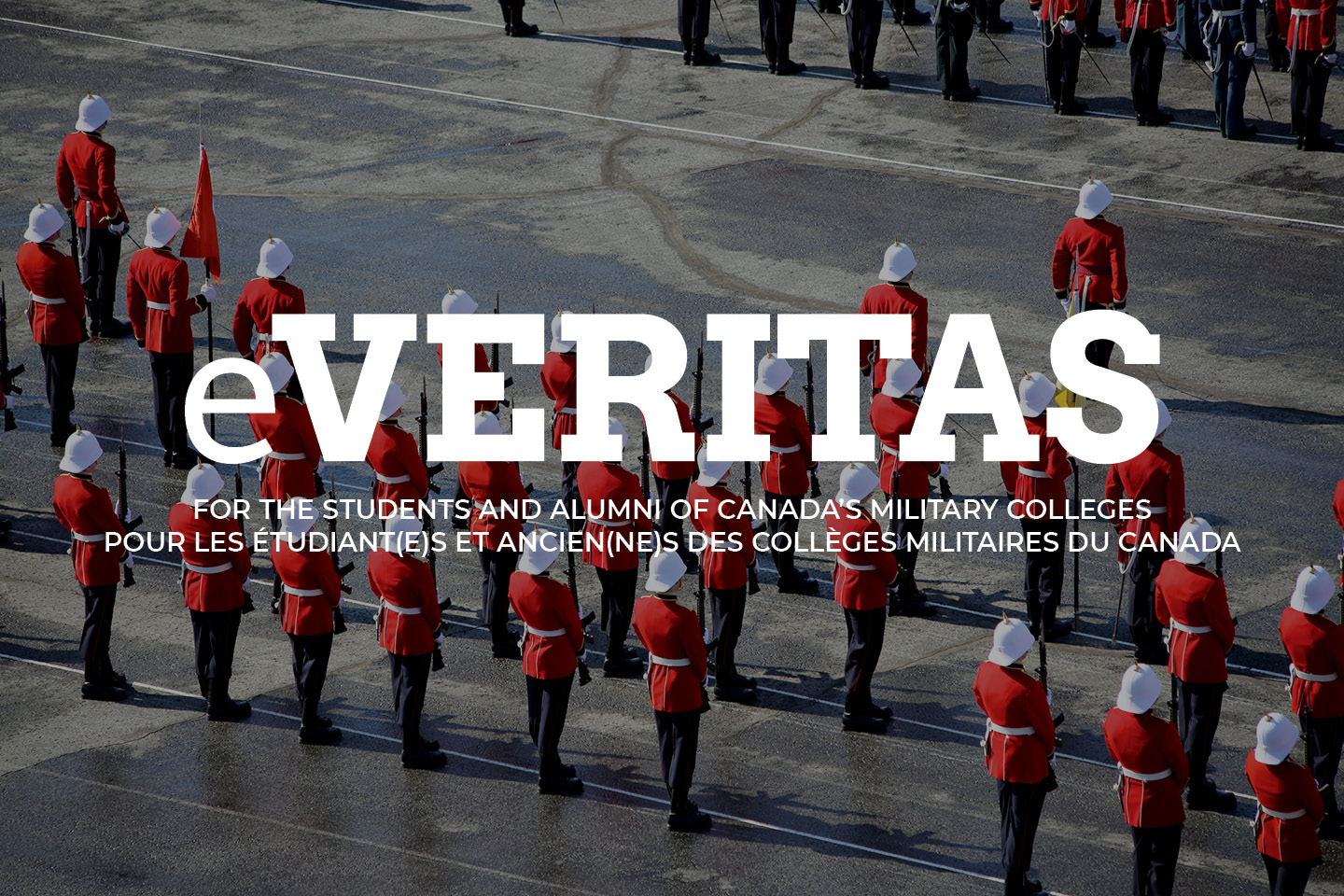 A Long Way From Home: French Military Student Speaks about His Experiences at RMCC and in St. Cyr, France
Article & Photos by: 26659 OCdt (II) Danielle Andela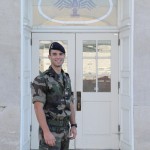 It was an absolute pleasure to meet sous-lieutenant (2nd lieutenant) Quentin Hemery one night at the Royal Military College of Canada Mess and it was a delight to learn about his military academy and its traditions. Upon discovering that Quentin comes from the École Spéciale Militaire in St. Cyr, France, it was clear that there were many interesting differences and similarities between our two systems of military education. The school was created in 1802 by Napoleon and trains young men and women to become military officers in the army. After an interview during which he was bombarded with many questions about the traditions in St. Cyr and how they compare to many of the traditions here, I would like to tell you a bit about what Quentin does and what he thinks about RMCC.
St. Cyr is an academy that needs to be applied to like any other institution. After two years at a post high school preparatory program, students take a formal exam and then if they pass they become official members of the school, commonly referred to as saint-cyriens. In his year, Quentin has approximately 150 colleagues and they all undergo a three month entry period into the school much like First Year Orientation Period. This period is called "la période de transmission des traditions", or in English "the Period of Tradition Transfer". During this period they focus on team cohesion and have very little personal time much like during FYOP. This period is summed up by a very traditional ceremony where the first years are presented their ceremonial headdress by a second year of the school.
The classes of the school are divided into battalions by year. Each battalion is distinct in that it has its own insignia, anthem and is named after an ex-member of the school (usually a famous one). The class themselves design the aspects of their insignia and anthem. During the St. Cyr version of FYOP, the first years are visited by their second years who sing their class song as they approach the first year building. After la période de transmission des traditions, the students of St. Cyr have a very military focused program which includes daily sports, lessons on navigation, rifle skills and tactics. This includes many classes but the students of St. Cyr are always looking forward to their next military training exercise.
In the third year of study most of the students of St. Cyr travel abroad on research trips. That is why Quentin is here at RMCC. Quentin is researching the Canadian Immigration System for his communication course and had some very interesting things to say when I asked him about what he thought of Kingston and RMCC. One of the things he likes is how the students are responsible for their own squadrons and lower years. He likes how the majority of the running of the Wing is by the officer cadets themselves. He also likes how the years are crossed in the different squadrons which allows more sharing of experience and knowledge to the younger years. Quentin also commented on how he likes seeing military schools in other countries that have the same pride and respect for traditions as they do in St. Cyr. He enjoys seeing that at RMCC the officer-cadets are not just there for a free ride but are here for a purpose and wish to serve their country.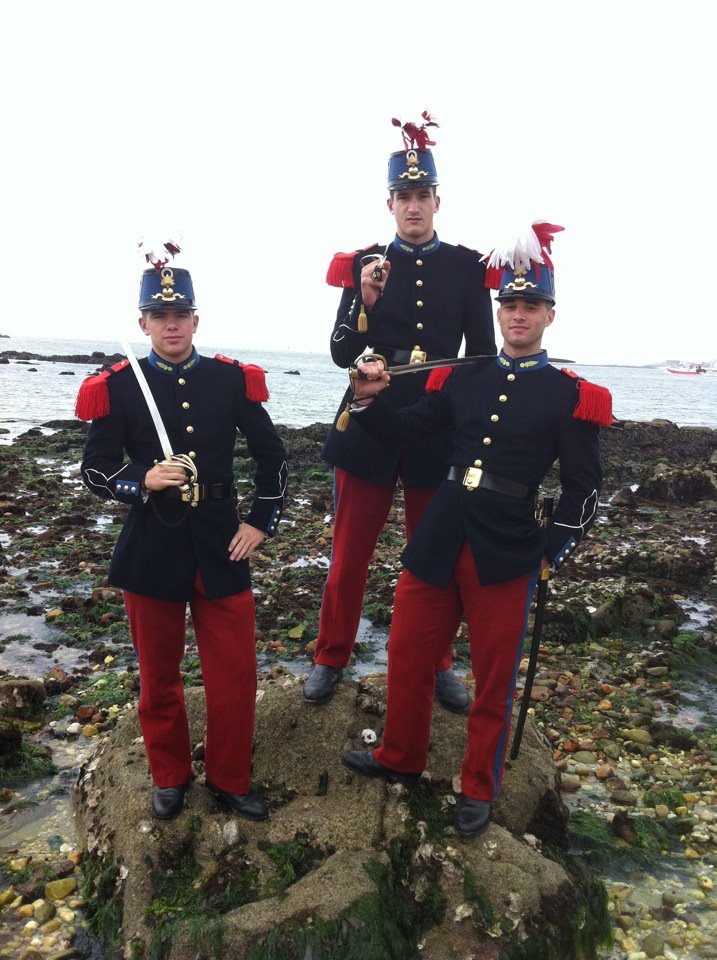 Quentin still has just over two months of research here at the Royal Military College of Canada and is one of several students on exchange at RMCC. The other students are from the United States, Germany and France as well. It has been a pleasure to learn more about foreign systems of officer education and I am glad to have been able to share some of this knowledge with you.