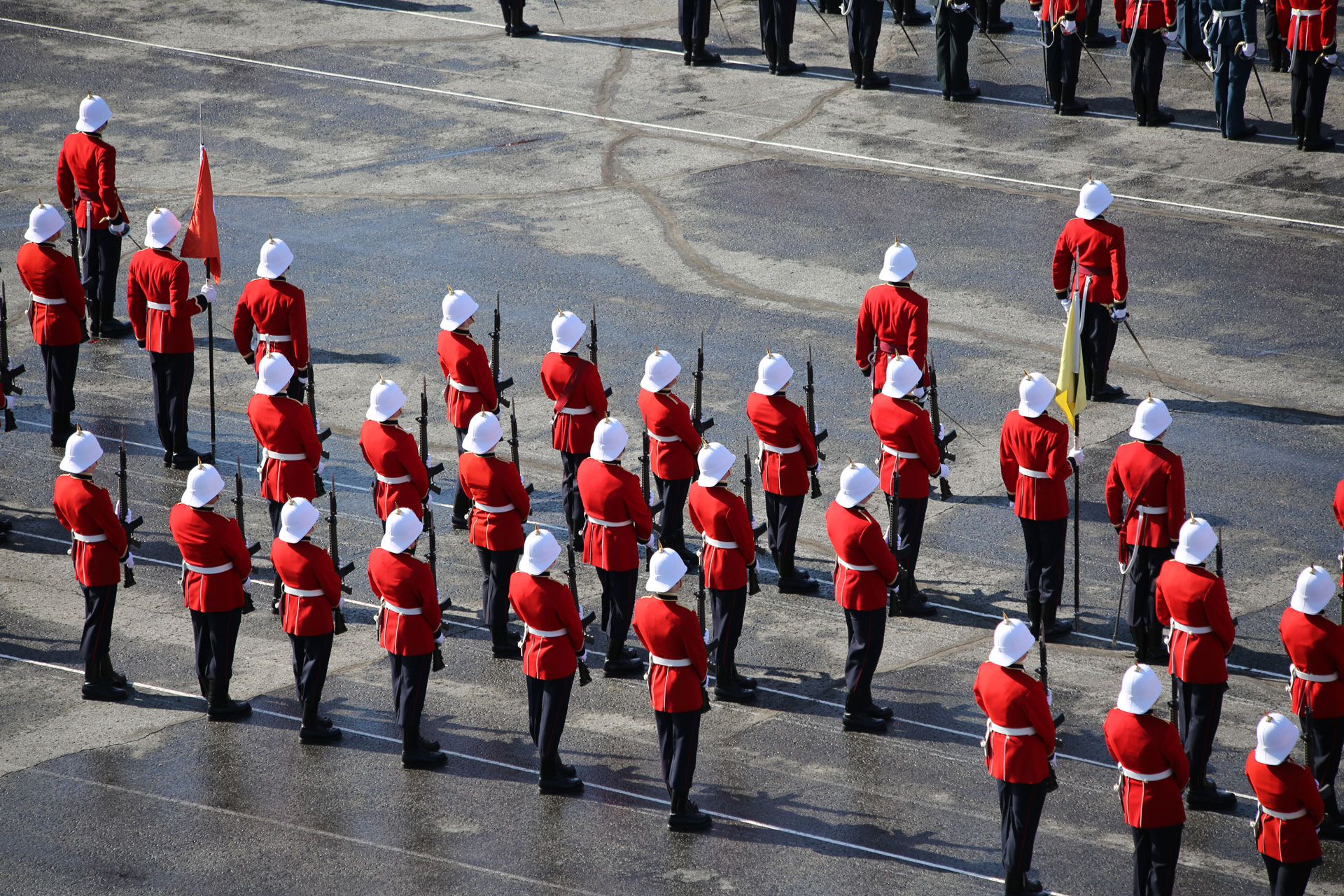 A SPECIAL INVITATION TO OTTAWA
Annual Dinner and Tour
Fellow Ex Cadets,
This is a wonderful opportunity for you to meet up with and join friends and classmates in the Nation's Capital for two events on the same day – Thursday 13 November, 2008.

Visit the Canadian War Museum (CWM) – Open 0900 to 1700
Your private tour will be guided by 5276 Digger MacDougall, a Volunteer Interpreter at the CWM.
The new Canadian War Museum opened on 10 May 2005 (Aniversary of VE Day) and has astounded Canadians and visitors ever since.
Exhibitions and displays are roomy, well lit, not just military equipment, family-friendly and your spouse/partner will enjoy the museum as much as you.
Lunch in the "mess" cafeteria which serves great fare at reasonable prices then drop into the Friend's of the CWM lounge for a complimentary coffee half-way through your tour.
Take as long or as short as you want in the CWM. If your signigicant other prefers other activities (shopping, other tours etc.) there's ample opportunity for that too.

Attend the Annual "Accompanied" (Mess) Dinner (Black Tie / Mess Kit etc.)
An excellent dinner is planned.
Entertainment by Ottawa's national championship Capital City Chorus (30 of the 105 members will form a mini chorus to perform).
Guest Speaker – Gen Paul Manson – Subject "Afganistan"
Seating for the dinner is limited.
For further information, please contact J. R. Digger MacDougall at your earliest convenience to avoid being disappointed.
digger.macdougall@sympatico.ca
To register, please use the form below.
Accompanied Mess Dinner (bring your spouse or "significant other") – Thursday 13 November 2008 at 18:00 for 1900
Where: Army Officers Mess
149 Somerset Street West
Price: $65 per person with wine; $55 per person without wine
Guest speaker: General Paul Manson
To register, send cheque payable to "RMC Club of Canada – Ottawa Branch" and mail with the registration form by 5 Nov 08 to:
Gus Nelson 4744 March Rd.
RR 4 Almonte, ON K0A 1A0
or
Digger MacDougall
Dîner Régimentaire accompagné (amenez votre conjoint(e) – Jeudi le 13 novembre 2008 à 18:00 for 1900
Endroit: Mess des officiers de l'Armée
149 rue Somerset Ouest
Coût: $65 par personne avec vin; $55 par personne sans vin
Conférencier invité : General Paul Manson
Pour s'inscrire, faire un chèque au Club des CMR du Canada – Chapitre d'Ottawa et l'envoyer avec la fiche d'enregistrement d'ici 5 Nov 08 à:
Gus Nelson 4744 March Rd.
RR 4 Almonte, ON K0A 1A0
ou
Digger MacDougall
______________________________________
Registration / Enregistrement
College No. / No. de collège : __________________________________________
Name/Nom: ______________________________________________________
Number of attendees/Nombre de personnes:______________________________
Name of spouse/significant other: ______________________________________
Nom d'epouse/ ou autre: _____________________________________________
Any dietary restrictions (specify): _______________________________________
Enquete alimentaire (specifier): _________________________________________
With wine (Y/N) / Avec vin (oui/non): ___________________________________
Amount included / Montant inclus : _____________________________________