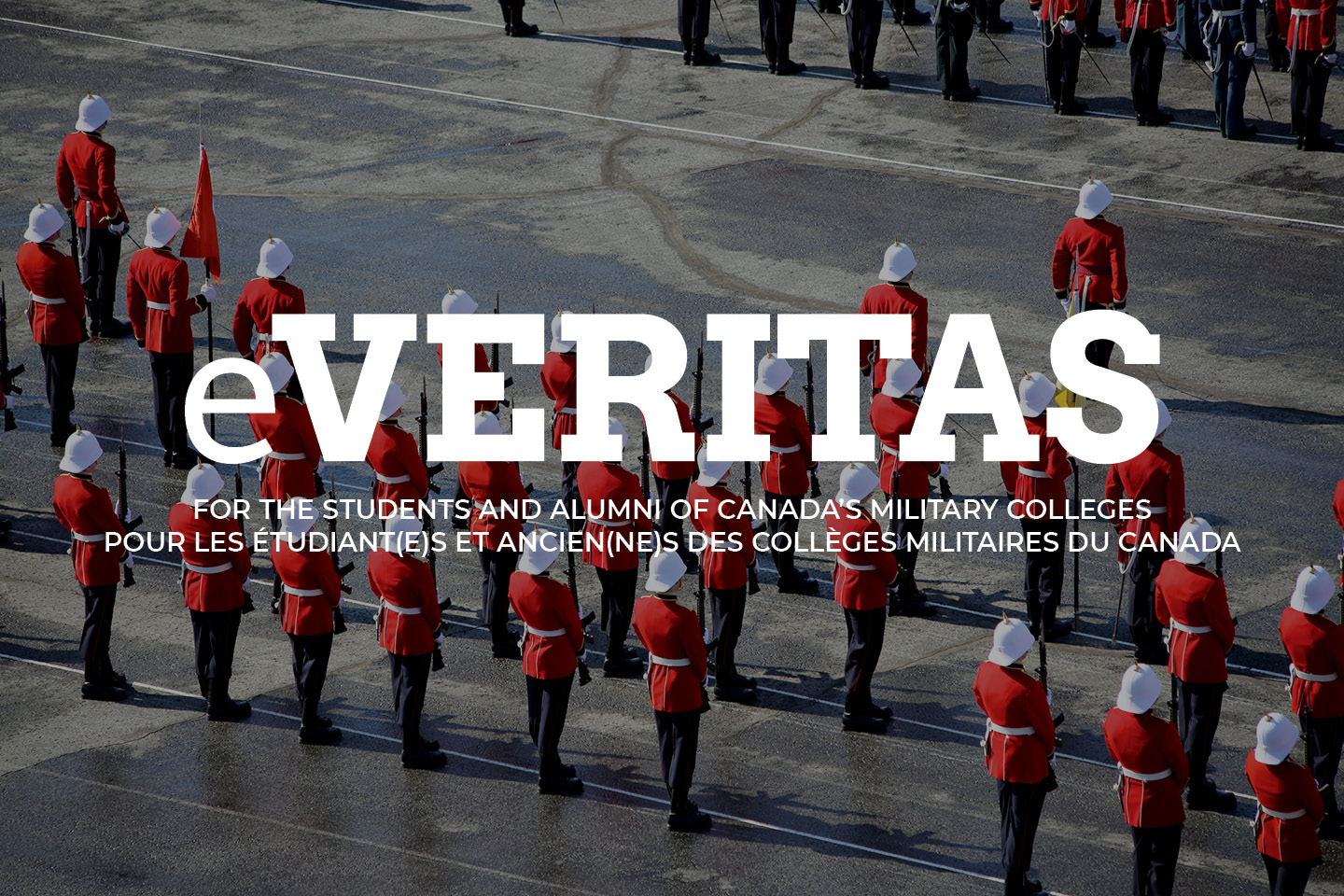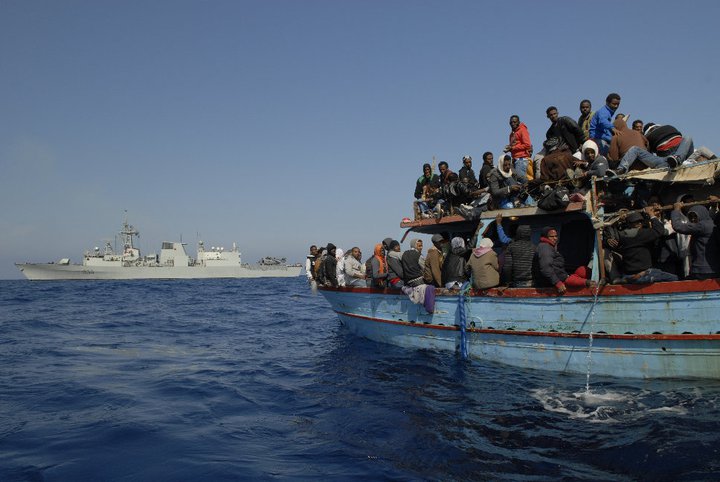 SAR: A migrant vessel in distress that CHARLOTTETOWN was tasked to respond to. There were 250 primarily Ethiopian and Somalian migrants fleeing Libya during the early days of the fighting. All personnel were eventually evacuated to safety, and one woman gave birth onboard the stricken vessel. A definite eye opener from a humanitarian and political perspective.
I've thought this many times during my time at RMC, throughout MARS training and while onboard ship, but the past six months confirmed for me that there really is no life like the Navy life. Many days a modern military career really sucks, but the end rewards far outweigh the challenging and sometimes seemingly impossible journey to get there. On March 2 2011 with less than 48 hours notice 248 Canadian sailors and I sailed for Libya for six months as part of Canada's response to the attacks on civilians by the dictator Muammar Gaddafi. It was an incredible and very demanding deployment that gave me an incredible amount of operational and life experience and above all, self satisfaction that I was actually making an important and positive impact in the world.
My name is Sub-Lieutenant David Kay 24125, and I graduated in 2009 with an Economics degree. I am living in Halifax Nova Scotia and have been posted to HMCS CHARLOTTETOWN since June 2010. I was incredibly fortunate and am very proud to have been deployed on Operation Mobile ROTO 0 from March to September 2011. It is impossible to summarize a Naval deployment full of SAR, mine clearance, boarding, embargo, ground targeting, liaison, physiological and surveillance operations, but I will tell you about some of the more memorable moments of the deployment.
Within a few days of arrival outside of Libyan territorial waters, the United Nations imposed sanctions against and a no fly zone over the North African state of Libya. These measures were taken by the international community because the ruling dictator was using his ground and air forces to attack civilians who were protesting and rising against his four decades of authoritative rule. Our role changed many times in the first few weeks on station, but our primary mission throughout the deployment was to protect civilians from attack by military forces. We achieved this goal through embargo enforcement and boarding operations, surveillance and protection of the port city of Misrata and liaison between Libyan ground personnel and NATO.
While in theatre CHARLOTTETOWN earned three NATO mission marks. These are commemorated onboard by three bomb silhouettes that are mounted proudly on the bridge wings. The marks were awarded because NATO determined that the actions and presence of CHARLOTTETOWN and her crew saved the surrounded city from being overrun by pro-Gad forces on three separate occasions. This was the first time since the Korean War that a Canadian ship was awarded such marks, which makes them very unique in the Navy and also a great source of pride for all crew members.
As you probably heard on the news during the summer, there were two confirmed deliberate attacks on the ship, which was a very historic (and hair raising) experience for the ship and her company. On the first occasion the ship came under fire at night from shore based units and returned fire with our .50 machine guns. The second confirmed attack was a "Hail Mary" shot of BM21 rockets, which occurred in the early morning as we were opening up to our daylight stand off distance from the coast. In both cases, the crew reacted instinctively and it was amazing to see how well the highly skilled damage control and fighting organizations functioned when properly motivated by a very real threat and not just another training exercise.
Apart from the good "war stories" the deployment was an excellent professional training and learning experience. When we departed Halifax in March I was very green behind the ears and didn't know much about anything onboard. By the fourth month in, I was confident and (according to the Captain) competent enough to earn my Bridge Watch Keeping certificate, and stand my own watches with charge of the ship. It was (and still is) a very rewarding and humbling experience to take the watch and hold charge over the entire ship and everyone (except the Captain and Executive Officer) onboard (that's the rewarding part). However, the flip side is whenever something goes wrong (as it always does) the Officer of the Watch is ultimately responsible and is almost always at least partially to blame (that's the humbling part).
I was also able to experience firsthand many things that most Canadians will never see in their lifetime. Over the six months I had the opportunity to visually witness the launch of millions of dollars of Tomahawk missiles being fired from American surface ships and submarines, track inbound strike groups of fighters and bombers as they flew overhead to bomb Pro-Gaddafi targets (over 300 of which were provided by CHARLOTTETOWN), see hear and feel the explosions from both artillery fire and aerial bombardment and experience the international political complications and humanitarian challenges associated with overloaded unseaworthy boats of migrant workers fleeing Africa. I was also on watch for some boardings, many Replenishments at Sea (RAS) and more flight operations that I can count. All these operations are critical for a MARS Officer to know inside and out, and I was extremely fortunate to be able multiple real world experiences as opposed to simply studying them from the manuals. I'm sure this real world experience will pay dividends as I progress in my career.
Any sailor's favourite part of any sail is the port visits, and we had many of those. Gibraltar, Italy, Greece (twice), Croatia, France, Malta and Spain were all countries that we visited. Greece and Malta were my personal favourites, and I hope to return someday with my family. However, although very interesting and usually fun, no port visit can compare to the feeling of sailing back into Halifax harbour after six months and seeing the jetty chalk full of friends and loved ones for our arrival home. My fiancée was there to meet me, and I am now thoroughly enjoying six weeks of post deployment leave.
CHARLOTTETOWN was replaced by HMCS Vancouver, and will be deploying again in early January for another six months in the Medeterrain. Although almost all of the deployed crew have since been posted off the ship, the memories and experiences that we all had while deployed on Operation Mobile ROTO 0 will last a life time. Deploying on an important and challenging overseas mission had been my goal since joining the forces almost nine years ago, and the past six months have been the best so far in my military career. I can't imagine what will be able to top the feeling of accomplishment and pride, but the Navy and CF continues to surprise and challenge me every step of the way. I'm sure that as the world develops and conflicts arise there will continue to be very important missions for Canada to actively participate in, and I am very confident that the Royal Canadian Navy will continue its long and proud tradition of defending Canadian interests around the world and promoting our values and morals to those who were not fortunate enough to be born in such a great country as ours.
SLt David Kay
Bridge Watch Keeper
HMCS CHARLOTTETOWN
24125 Class of 2009