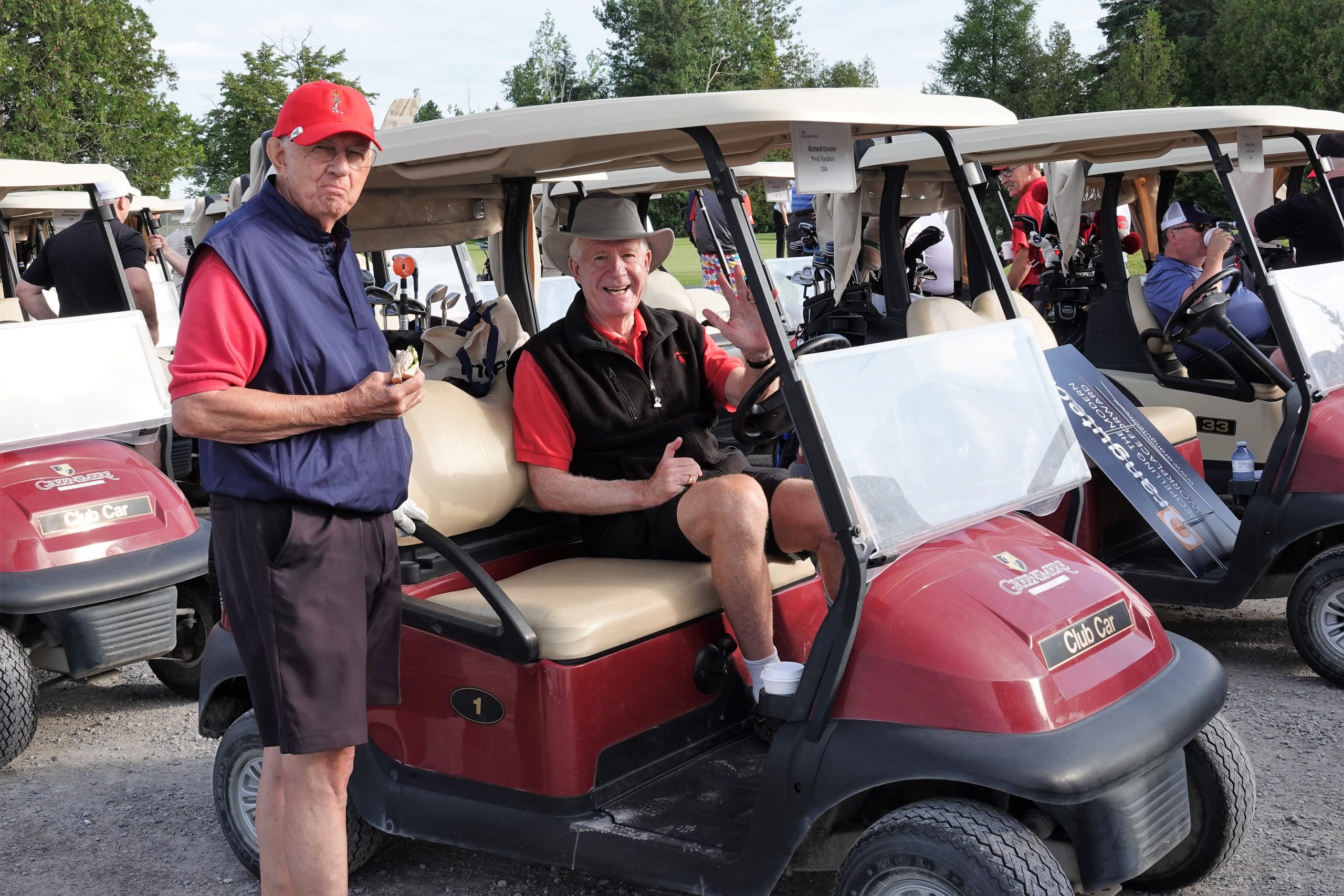 Ottawa Alumni Golf Returns – 8 July 2022
The RMC Alumni Association – Ottawa Branch annual golf tournament is back. After a hiatus of over three years (1098 days to be exact) due to COVID limitations the shouts of "Fore" were once again heard at the Greensmere Golf Club as enthusiastic golfers took to the course on a beautiful sunny day.
Over 110 alumni were in attendance (golfers and volunteers) making this the largest alumni gathering since RWE 2019. Alumni represented a 35-year range of classes with the most senior attendee being from the Class of 1959 and the most junior from the Class of 1994. The majority in attendance were from the Ottawa area however two foursomes from the Kingston Branch made the early morning journey to participate – well done!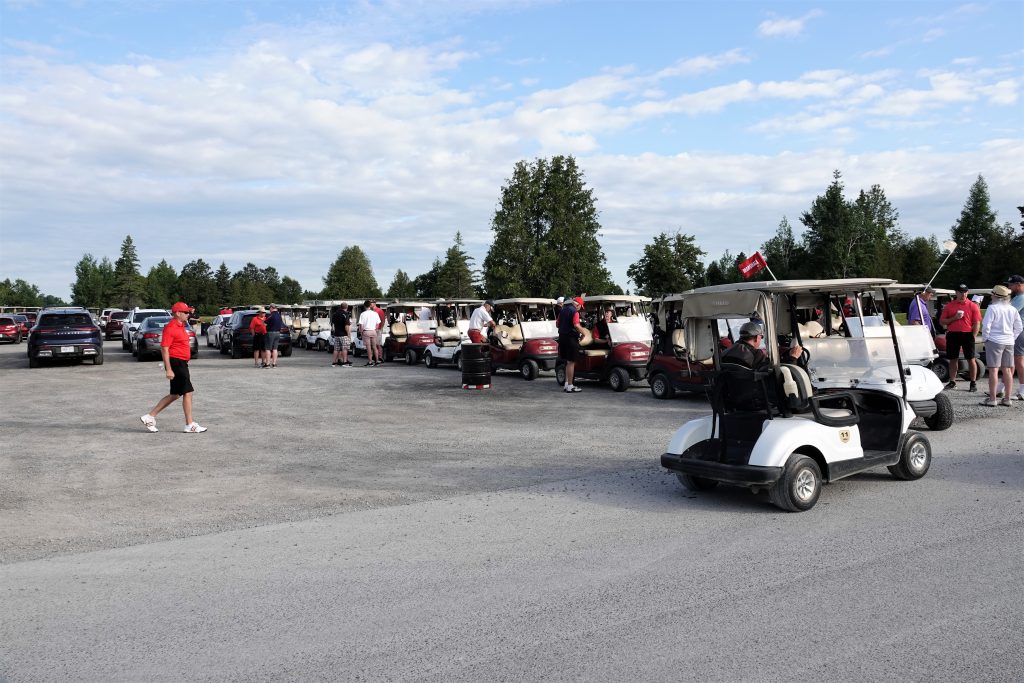 Also making the journey from Kingston was Mary Darlington with a range of products from the Panet House Gift Shop. Mary did a brisk trade during the post golf activities and her presence was very much appreciated.
Scott Stevenson, a member of the Alumni Association Board of Directors, addressed the audience briefly before lunch and reinforced the status of the Association as an incorporated charitable entity empowered to carry out all of the activities previously done by the RMC Foundation and the RMC Ex-Cadet Club. He also provided elaboration and context to the recently released RMC Alumni Association Statement on the Report of the Independent External Comprehensive Review (Arbour Report).
The event was a financial success with well over $12K raised that will further the charitable activities of the Association. The financial success was in large part attributable to the corporate sponsors and golfers who participated in the event. A big "thank you" to: Canso Investment Counsel, CAE, Calian, Stoneworks (SWTI), Northern Micro, Paloalto Networks, Orangutech, Maplesoft, Lansdowne and iTex/TIG.
Finally, kudos to our Ottawa Branch volunteers who came together to make the day a success, both in the lead-up and on the day: Marv Sywyk, Bill Blondon, Marc Lampron, Brian Eatock, Beth Webster, Ken Lait (and grandsons), Ken Bindernagel and, our intrepid photographer, Wil Bush. The photo record of the day can be found at the links below.
Next event: 7 July 2023, again at Greensmere.
TDV/VDV,
7761 MMJ
Foursome Photos:  https://www.dropbox.com/sh/gs8esjlrdwgtwd4/AACvvJciEU6-uCRD7MEVKndFa?dl=0
Random Golf Photos: https://www.dropbox.com/sh/oa66h9oviy1rirf/AABGTGFkiJ2qdhBEbREkyDTEa?dl=0