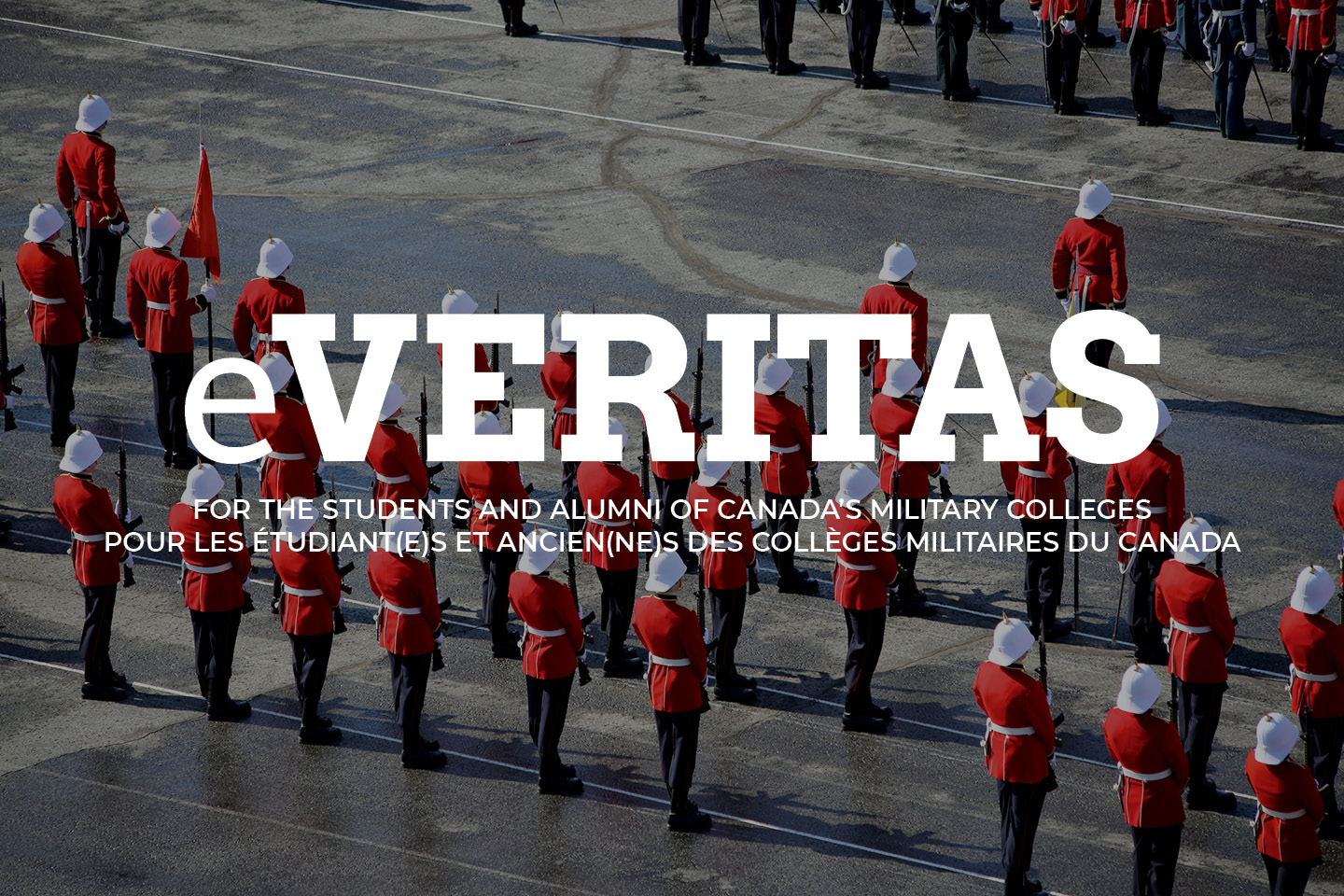 A Learning Experience in Panet House
Article by 25366 Mike Shewfelt
As a Cadet who recently finished four years at the College, I can say that during my time in the Cadet Wing I knew very little about the RMC Club, both in terms of what it does and just how extensive it is. I would venture a guess that most Cadets currently in the Wing are in the same boat. We know that the Club exists, we know that it puts out both e-Veritas and the hard copy magazine, we know where Panet House is, and that's about it. Oh, and the fact that the Club runs the gift shop, which is useful to know whenever our families come to visit. And frankly, until such time as we find ourselves somewhere in the future trying to reconnect with old classmates, that's about all we want to know. We don't have much need of the Club's services right now, but we will sometime in the future, and that's OK.
That said, I have now spent six months working for e-Veritas, and my time in Panet House has helped to change my view on the RMC Club somewhat. I am constantly amazed at just how big the Club is, both in terms of numbers and geographically. As part of my job with e-Veritas, I have talked to ex-Cadets from all walks of life and from all over the country, and even a few scattered around the world. I have talked to people working in positions where I never would have dreamed an RMC grad would end up. There are ex-Cadets everywhere, which you realize as soon as you start to look for them.
I have also had the opportunity to see the many ways in which the Club supports current Cadets. I have seen the Club highlight the achievements of Cadets for the public, raising awareness in the local community of just what it is that goes on here on the peninsula. (And thanks to e-Veritas, that happens not just in Kingston, either.) I have seen firsthand, too, the influence that Club members have right across the country, and I have seen Club members use that influence to help Cadets out when they are in need.
The RMC Club may still be geared towards ex-Cadets, and as an alumni association, that's not a bad thing, but as I am learning, the Club is there to help current Cadets, too. The Club is extensive, it has a lot of influence, and it is there when Cadets need it, no matter how long they have been out of of the College, or whether they are still on the campus grounds.