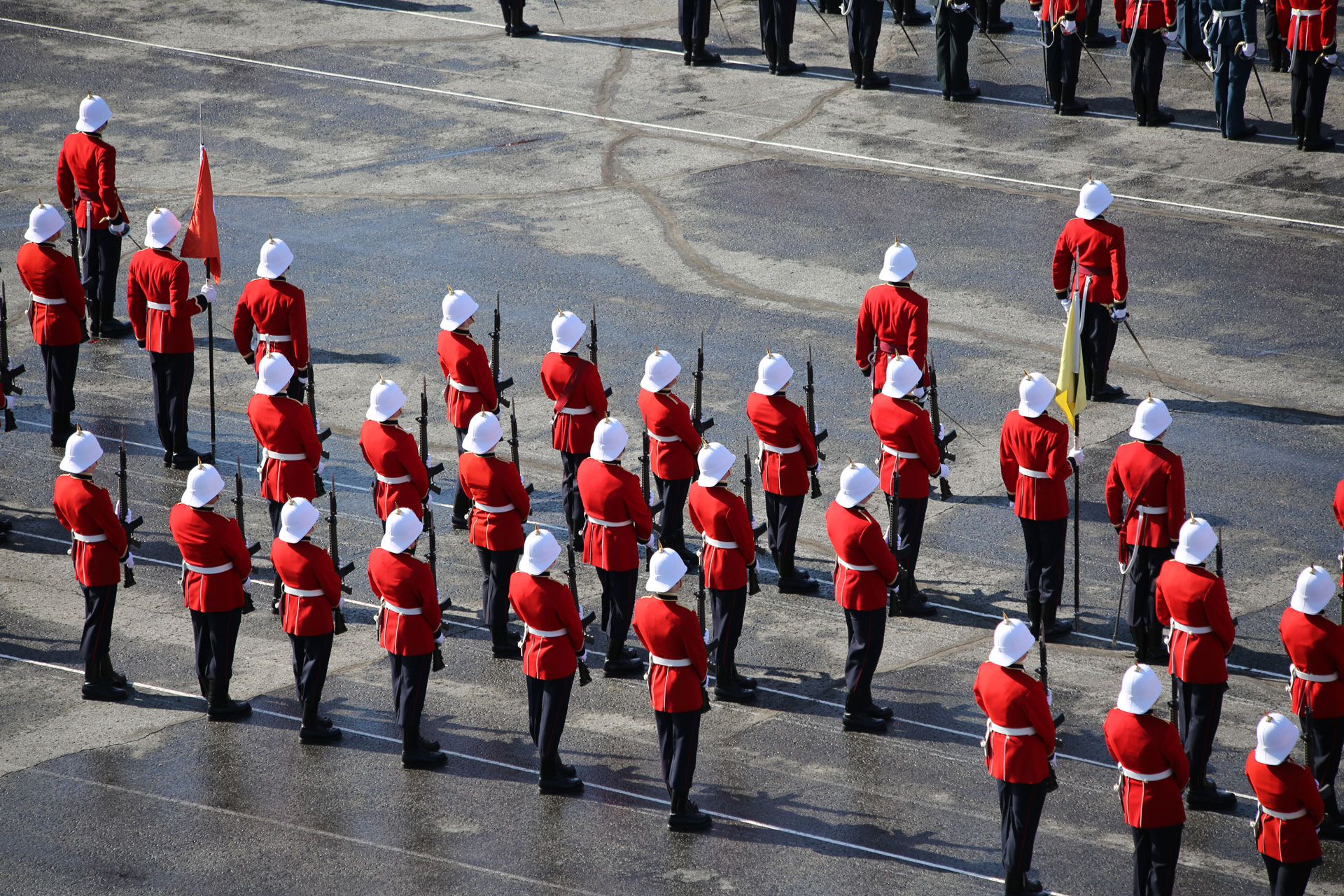 24581 OCdt Ashley Bayes – Cadet Role Model par Excellence!
By 25275 OCdt Julia Anderson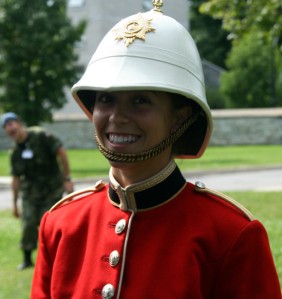 This week I chose to write on a great female role model, and friend at the college, and what a great example she makes for the students around her.
24581 OCdt Ashley Bayes is a fourth year RMC student. She is in 11 Squadron and is spending her second summer as recruit camp staff here at the college. She was one of the FYOP staff last year, a section commander, and will be a section commander in her squadron again this semester.
Ashley is an aspiring pilot, and last summer she worked towards her private pilot's license in order to retake Aircrew Selection in Trenton, ON. She was successful and hopes to be posted to British Columbia following graduation while she awaits pilot training, with hopes of becoming a Tactical Helicopter pilot.
Ashley not only has an impressive military resume, but is also bilingual and athletic. Scoring 368 on her last PPT, she is over 100 points higher than she was in first year. Ashley is aiming to reach 400 this year, a goal I am sure she will reach. She plays intramural water polo and basketball during the school year, and also plays on the RMC women's Rugby team along with me. Ashley is an important member of the rugby team and is very excited to have it back at the college, and cannot wait for the season to start, as am I. Ashley is a great role model and example for any girl at the college and in the military.
Although Ashley is living off this year, I don't think that will stop her from spending most of her time around the college. Ashley has fully immersed herself in the college culture and it shows in her motivation and drive to succeed. She hopes to have a long career in the forces, and can already see the changes in herself as her training develops her into one of the future elite of the Canadian Forces.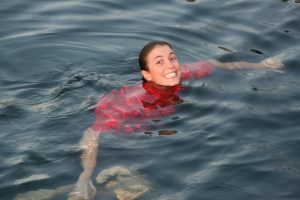 Ashley Jumping off the pier with her recruits during this morning's PT session.