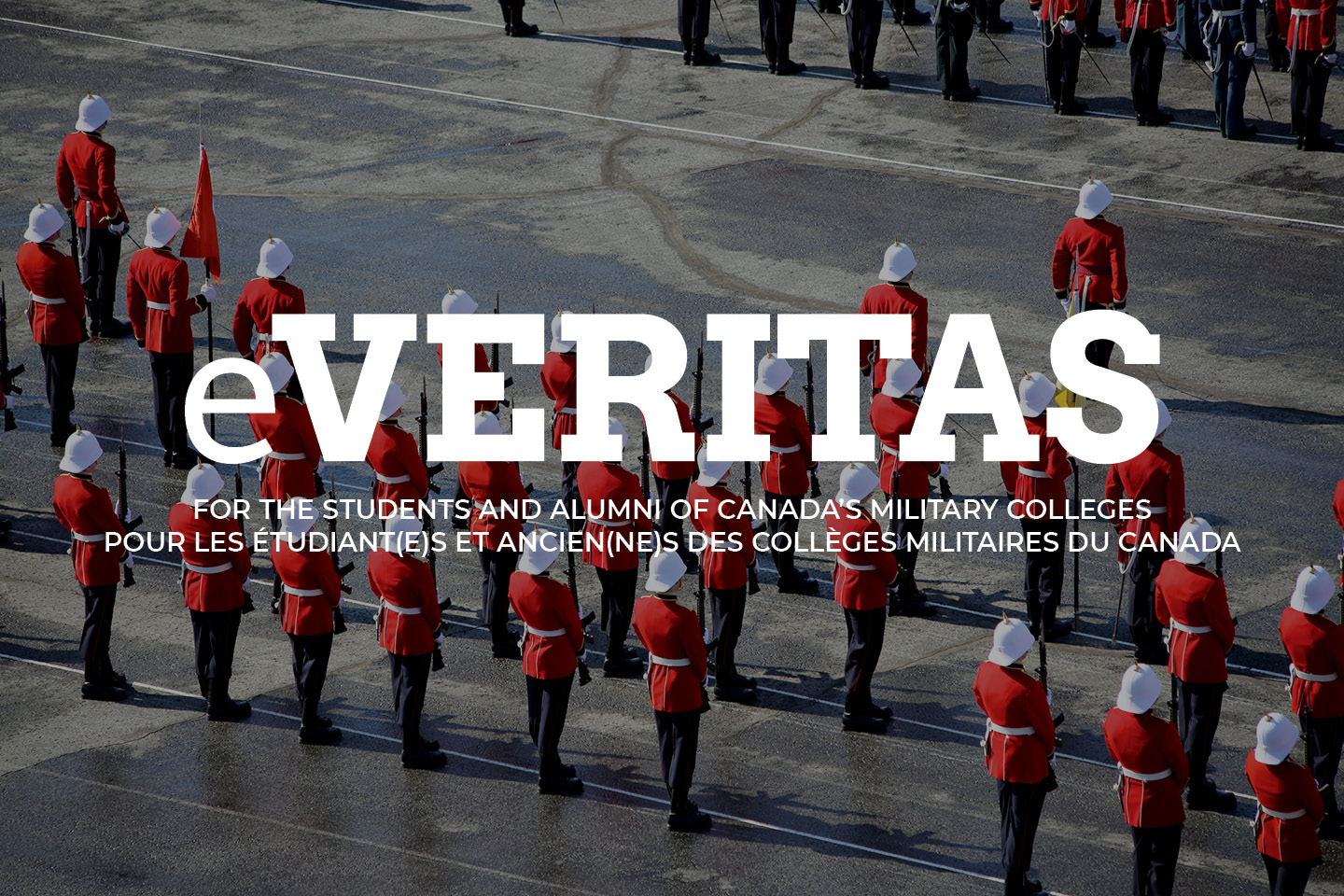 Triathletes Set the Bar High
By Rovert Seivad

Hurtling at speeds of over 70 kph on a bike, slicing through chilling waters packed with thrashing competitors, and running through the sweltering hot California desert… this is what five members of the RMC Triathlon Team accomplished to earn their success at the 30th annual Wildflower Triathlon.  This high-profile international race, located outside of San Francisco, attracted over seven thousand athletes this year.  All five RMC Triathlon Club competitors dominated the podium at this event earning the following distinctions:
OCdt Emilie Béland, Fourth Place Finish (20-24) in the Mountain Bike Triathlon
LCdr Doug Poucher, Bronze Medal (55-59) in the Olympic Distance Triathlon
LCdt Trevor Davies, Silver Medal (35-39) and Top 10 Overall Finish out of 1923 competitors in the Olympic Distance Triathlon
Capt Nick Cosman, Fourth Place Finish (30-34) and Top 10 Overall Finish out of 1923 competitors in the Olympic Distance Triathlon
OCdt Olivier Bonvouloir, Silver Medal (20-24) and Top 10 Overall Finish out of 805 competitors in the Mountain Bike Triathlon
"This race is one of the most challenging Olympic distance courses I have every completed in my 15 years of racing triathlon," commented LCdr Trevor Davies.  The Olympic triathlon consists of a 1500m swim, a 40km bike and a 10 km run.  Trevor set a 21min, 19s personal best on the grueling open water swim.  "Those hills were steep and long," commented LCdr Doug Poucher, about the bike course, "but the descents made up for it."  Coming off an ankle injury in January, Doug had an exceptional performance.  Capt Nick Cosman described the run course as: "a true test of endurance – one of the hottest and hilliest run courses I've ever done."  Nick set a personal best (by over 18 minutes) on this exceptionally challenging course.
The Mountain Bike Triathlon, which consisted of a 400m open water swim, 16km mountain bike, and 3.2 km cross country run was described as "a short but very intense race that was an amazing experience" by OCdt Olivier Bonvouloir.  Olivier had the second fastest run in the entire Mountain Bike Triathlon – an impressive result.    OCdt Emilie Béland described the race as being "very motivational and a great way to start my triathlon career."  Emilie also had an excellent run, achieving the fastest run leg in her age group.
Overall, the RMC Triathlon Club had an impressive showing at the world class Wildflower Triathlon.  The financial support of the RMC Unit fund, and the administrative support of the RMC Athletic Department, specifically Christine Powers and Jocelyn Girard, were vital to the club's success.  The RMC Triathlon Club plans to compete in this event next year with the hope of entering a team in the collegiate category and further improving its performance from this year.
Le Club de Théâtre présente Les noces de tôle
Écrit par 25842 Constance Aurélie Ratelle
Le Collège militaire royal du Canada offre l'opportunité à ses élèves-officiers de s'impliquer dans diverses activités extracurriculaires. L'escalade, la photographie, les échecs, et bien entendu le théâtre, ne sont que quelques exemples des clubs qui sont ouverts à tous et à toutes. Bien que le club de théâtre ne soit composé que de 20 personnes, anglophones et francophones confondus, les pièces présentées font sensation à chaque année.
L'art de la scène s'avère, pour certains, presque thérapeutique. Lors des pratiques, c'est le moment de tout oublier : les examens, les mauvaises notes, les mauvais profs… Les acteurs deviennent momentanément quelqu'un d'autre et le délire commence! N'étant pas des professionnels, l'effet recherché n'est pas toujours l'effet obtenu. Il faut dire que ce n'est pas tâche facile que de fondre en larmes devant ses compagnons de scène sans exploser de rire et sans sortir de son personnage. L'expérience en vaut tout de même le coup, puisque le théâtre permet aux élofs de sortir de leur zone de confort et leur permet parfois même de découvrir certains talents cachés.
L'humour est généralement préféré aux drames, lorsque vient le temps de choisir une pièce à présenter. C'est un lieu commun entre les acteurs et les spectateurs, puisque peu importe les erreurs de répliques ou bien les blancs de mémoire, si tout le monde rit, il n'y a pas lieu de s'en faire. C'est une des raisons pourquoi la pièce Les noces de tôle de Claude Meunier, présentée les 12 et 13 mai derniers, a été choisie. Hilarante et surprenante, cette pièce présente une situation presque impossible à croire entre une femme, Mireille, son mari Pierre et la maîtresse de celui-ci, Anne. L'humour caustique et absurde des personnages vient souligner l'invraisemblance de la situation.
Les présentations se sont avérées un succès pour les acteurs qui ont pris un malin plaisir à préparer ce spectacle. Ce fut une expérience enrichissante pour eux et sera sans aucun doute répétée l'an prochain.
Synopsis de la pièce.
Mireille organise un party romain pour fêter les 50 ans de son époux Pierre et leurs 25 ans de mariage. Lors de cette soirée qu'elle prévoyait être un succès, Mireille apprend que Pierre la quitte pour une femme plus jeune, Anne. Crise de larmes, insultes, rires et alcool transforment cette soirée des plus dramatiques en une soirée qui, mise en perspective, s'avère des plus divertissante…