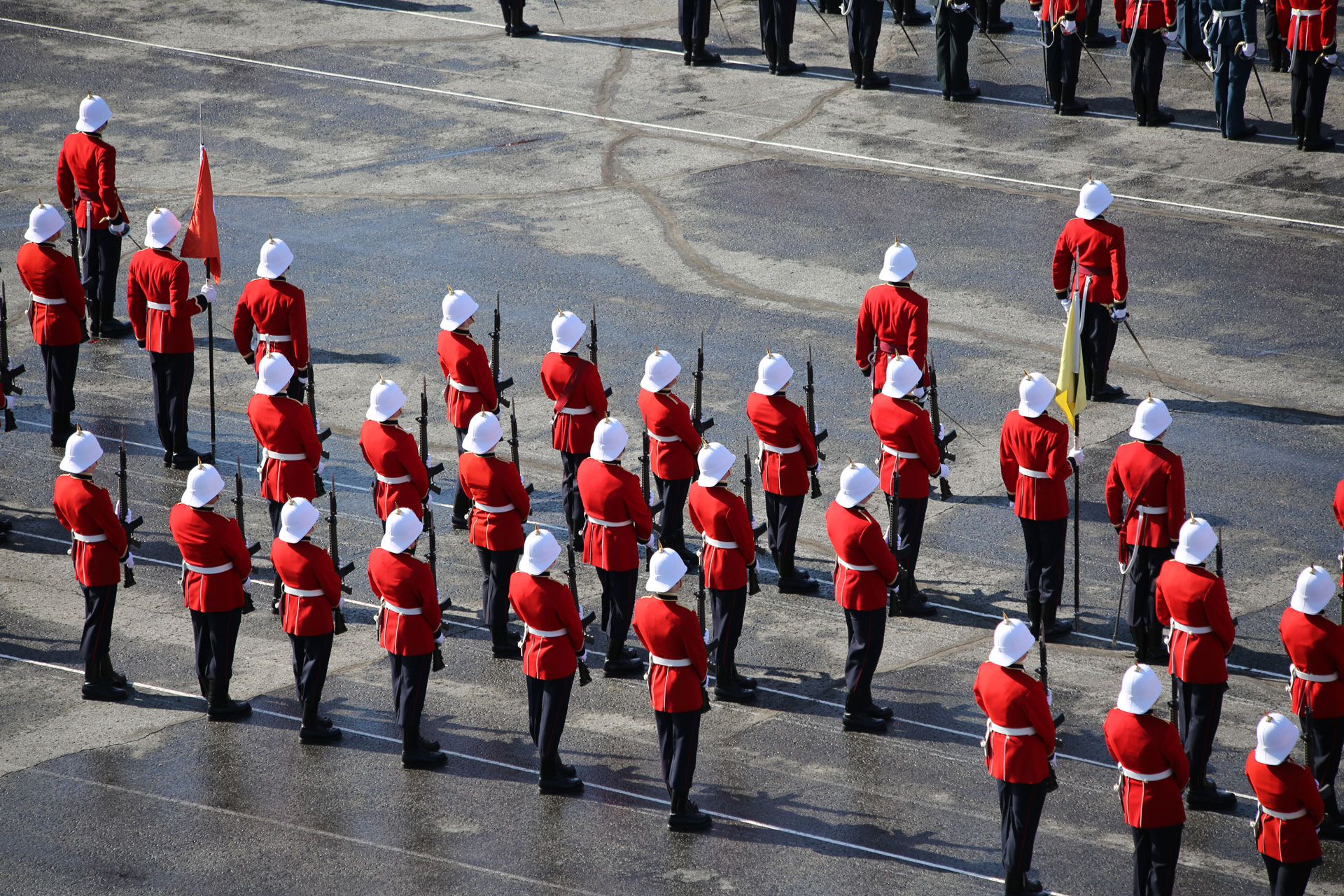 Alumni's tribute timely – Lt. Derek Hines – former West Point hockey player, killed in Afghanistan
Ex Popular RMC Hockey Coach Ready for NHL Debut
Cadets get their class rings – Senior tradition at West Point stretches back to 1835
Gaels' Golden years:  Doug Hargreaves cut his teeth at the university level at RMC
FORMER MAPLE LEAF MCCAULEY JOINS QUEEN'S STAFF
Les talibans veulent peser sur la campagne électorale canadienne
___________________________________________________________
_____________________________________________________xxx
The Council of Ontario Universities bid a fond farewell to outgoing president Dr. John Scott Cowan (Royal Military College of Canada), who has steered the Royal Military College of Canada through periods of growth and transformation and at the same time, advanced the cause of higher education in the province. The Council welcomed Dr. Joel Sokolsky, who assumed the office of Principal of RMC in August, 2008.
The Royal Military College of Canada is an associate member of the Council of Ontario Universities (COU). For more than 40 years, the Council of Ontario Universities (COU) has been working to improve the quality and accessibility of higher education in Ontario. Originally known as the Committee of Presidents of the Universities of Ontario (CPUO), the organization was formed in 1962 in response to a need for institutional participation in educational reform and expansion. In1971, the committee changed its name to the Council of Ontario Universities. Today the Council represents the collective interests of 17 member universities and two associate member institutions. Its mandate is to provide leadership on issues facing the provincially assisted universities, to participate actively in the development of relevant public policy, to communicate the contribution of higher
education in the Province of Ontario, and to foster co-operation and understanding among the universities, related interest groups, the provincial government and the general public.
The Council meets five times during the academic year, alternating with meetings of the
Executive Committee. To aid in the achievement of its objectives, a full-time secretariat conducts daily business on the Council's behalf, Through the secretariat and numerous committees and affiliates, the Council provides services to its members and the community. These include research publications, policy development, advocacy, communication, coordination and planning and central processing of university applications.