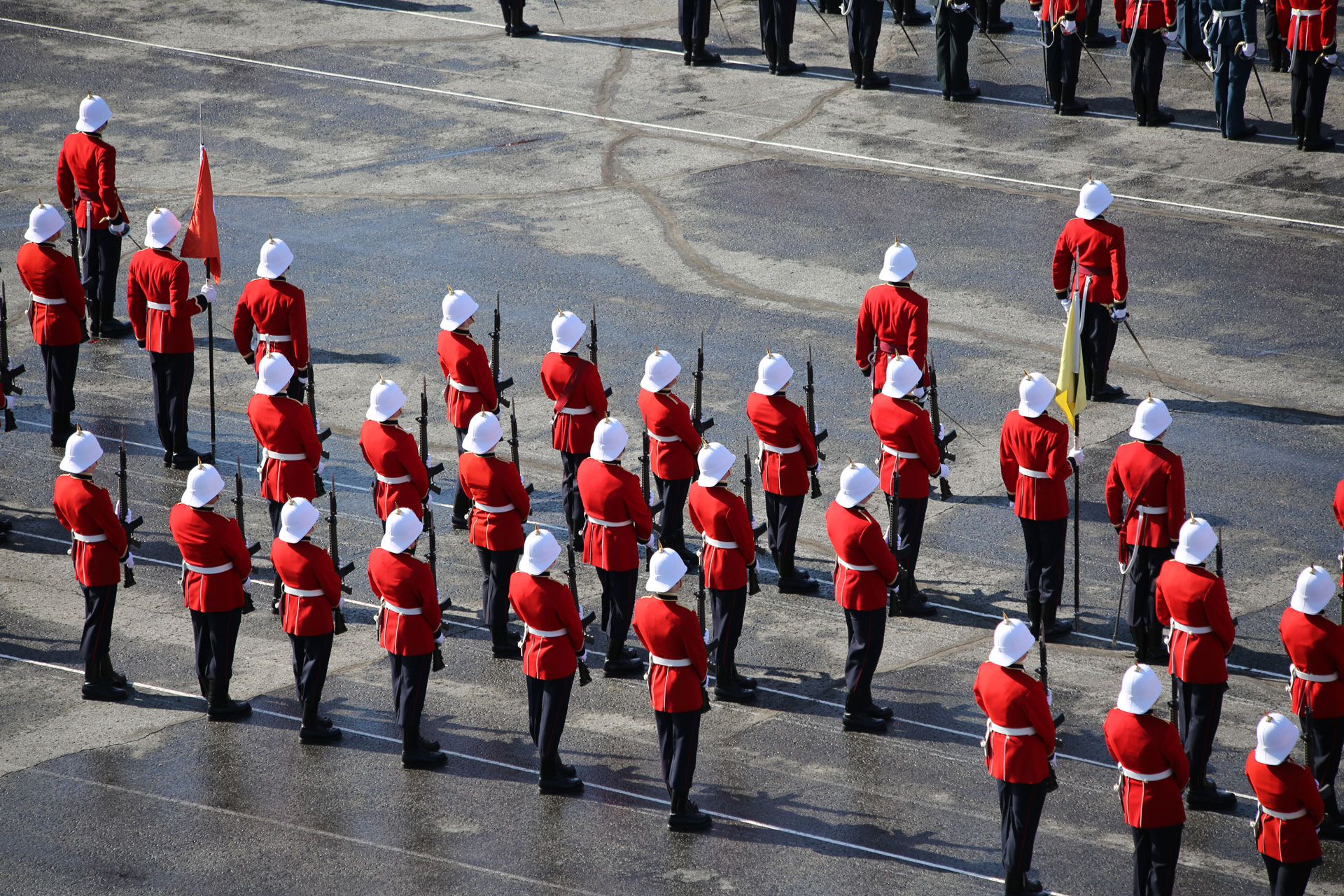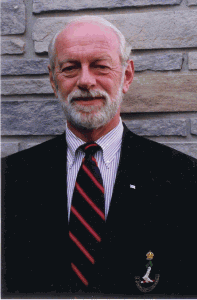 3918 Al Roberts, the present Adjutant of the Old Brigade, will turn over the Adjutant's baton during the Reunion Week-end parade to 5611 Gerry Stowe (photo left). A selection committee was formed, candidates solicited, submissions received, candidates interviewed, vote taken, and Gerry was selected as the next Adjutant.
Gerry entered RRMC in 1958 and graduated from RMC in 1962. He spent three years at RMC as a Squadron Commander and Personal Assistant to the Commandant in the late 1960s.
He returned to RMC in the late 1970s and served another 12 years at RMC as – Deputy Director of Administration, Protocol and Public Information Officer and Commandant's EA.
Lieutenant Commander (ret'd) Stowe went back to RMC for an MA in War Studies, graduating in 1999 as, at the time, the oldest person to receive a working degree at RMC.
Gerry spent five years (2001 – 2006) working at the RMC Club in Panet House, primarily as Editor of the Veritas magazine.
Gerry and wife Helen are celebrating 47 years of marriage in 2010; they have one son who is a paramedic in Kitchener, and one son (19416, RMC '94), a civil servant in Ottawa.
Gerry and Helen spend their time volunteering, enjoying their grandchildren, and cruising to all the exotic places he missed in the Navy.
Congratulations Gerry!