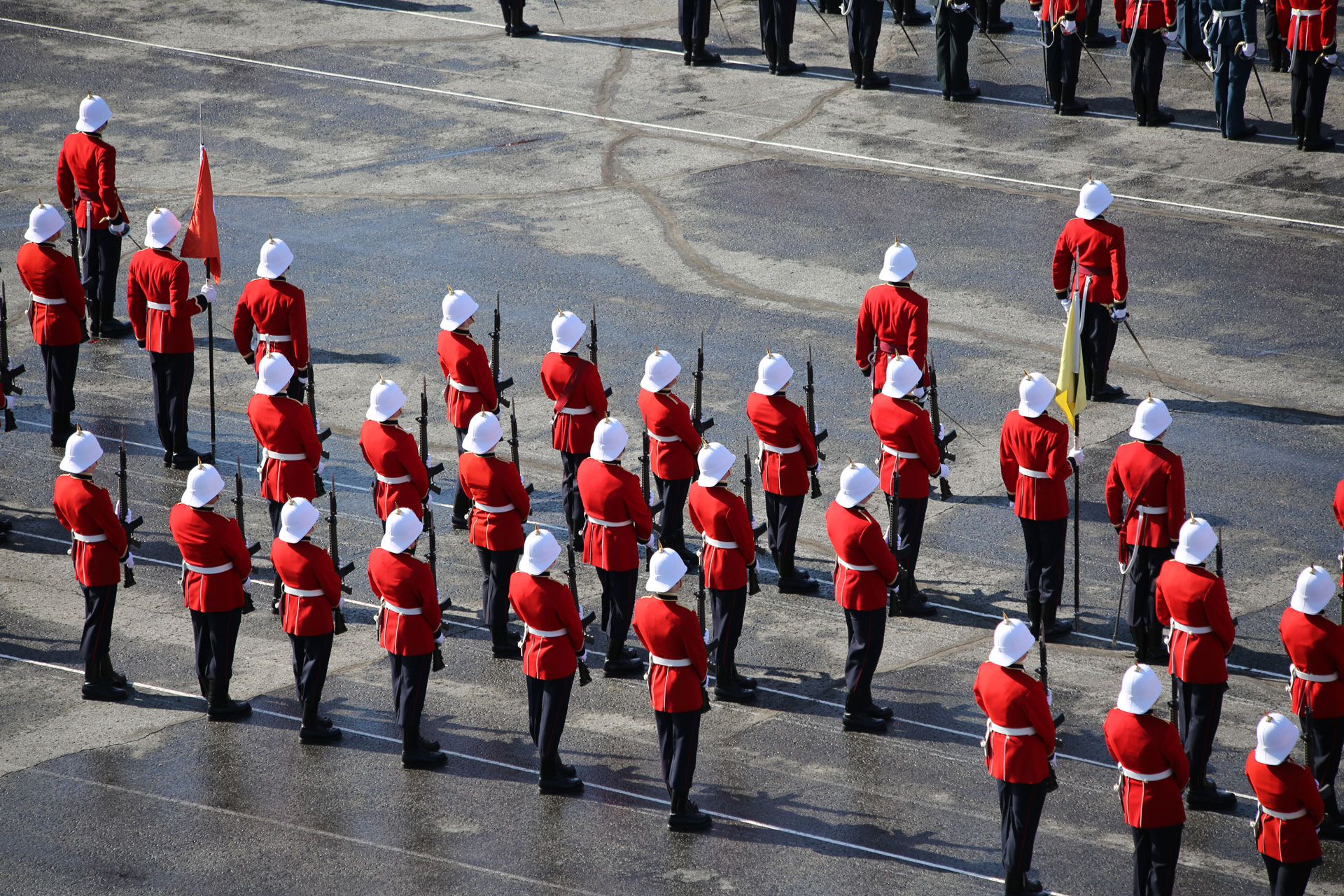 Chief Of The Defence Staff Remembrance Day Message
12320 General Walter Natynczyk CMM, MSC, CD (RRMC CMR '79)
Etched in our memories are the sacrifices and selfless deeds of those who have nobly served Canada before us. I am truly honoured to mark this Remembrance Day as your Chief of the Defence Staff. This year s commemoration is especially significant as we observe the 90th anniversary of the end of the First World War.
On November 11, 1918, the guns finally fell silent on the battlefields of Europe. It was on those battlefields that our forbearers set a standard of military excellence that has been upheld by generations of Canadians that served after them. From the trenches of Ypres to the beaches of Normandy to the Kapyong River, hundreds of thousands of our predecessors fought gallantly in the name of freedom. Many made the ultimate sacrifice. It is our privilege that we inherit their distinguished legacy and commit to our duty to perpetuate this heritage so dearly gained. It is a legacy of service and heritage that our brave men and women in uniform are so steadfastly preserving right now, here in Canada and around the world. And so today, while veterans are paying homage to their fallen comrades at ceremonies both at home and overseas, we gratefully acknowledge their dedication and valour in serving Canadians and protecting Canada. They are fondly remembered – and even venerated – throughout the world as liberators, as guardians of peace and justice, and as defenders of democracy. As we face the daunting challenges of an uncertain world, their loyalty inspires us, their courage steadies us, and their dignity emboldens us. Nor should we ever forget the large debt we owe, both in the past and present, to our military families. Without their faithful and tireless support none of our successes would have been possible.
On this solemn occasion, as we reflect silently on the liberty we enjoy, let us honour the memory of those whose sacrifices guaranteed those very freedoms. And let us firmly resolve to carry on the tradition of unconditional commitment to country that they so sincerely embraced. We have been passed the torch. And, as we remember them, we will continue to hold that torch high.
Original message available on DWAN.
______________________________________________________
Message du Chef D'état-major De La Défense pour Le Jour Du Souvenir
12320 Le Général Walter Natynczyk CMM, MSC, CD (RRMC CMR '79)
En ce jour ou nous nous rappelons les sacrifices et les actes altruistes de ceux qui ont généreusement servi le canada avant nous, je suis profondément honore de souligner ce jour du souvenir, en qualité de votre chef d état-major de la défense. La commémoration de cette année revêt une importance particulière puisqu' elle marque aussi le 90e anniversaire de la fin de la première guerre mondiale.
Le 11 novembre 1918, les fusils se sont enfin tus sur les champs de bataille en Europe. c est sur ces champs de bataille que nos aïeux ont établi un modèle d excellence militaire, modèle qui a été suivi par des générations de canadiens qui leur ont succède. Des tranchées d`Ypres aux plages de Normandie jusqu'a la rivière Kap'yŏng, des centaines de milliers de nos prédécesseurs ont combattu vaillamment au nom de la liberté. Un grand nombre ont fait l ultime sacrifice.
C`est pour nous un privilège d`être les bénéficiaires de leur précieux héritage et il est de notre devoir de perpétuer un héritage acquis au prix de si grands efforts. C`est un legs de service et un héritage que nos courageux hommes et femmes en uniforme préservent avec autant de détermination, en ce moment, au canada et a travers le monde. Donc, aujourd`hui, pendant que les anciens combattants rendent hommage a leurs camarades tombes au champ d honneur dans le cadre des cérémonies qui se déroulent ici et a l`étranger, nous reconnaissons avec gratitude le dévouement et la bravoure dont ils ont fait preuve en servant les canadiens et en protégeant le canada. Partout dans le monde, on se souvient d eux avec un sentiment d`affection – voire de vénération – comme de libérateurs, comme de gardiens de la paix et de la justice, et comme de défenseurs de la démocratie. Au moment ou nous affrontons les immenses défis d un monde incertain, leur loyauté nous inspire, leur courage nous rend plus solides, et leur dignité nous donne du courage. Nous ne devrions jamais oublier non plus notre immense dette, passée et présente, envers les familles de nos militaires. Sans leur soutien indéfectible, aucune de nos victoires n'en aurait été possible.
En cette occasion solennelle, alors que nous méditons en silence sur la liberté dont nous jouissons, honorons la mémoire de ceux dont les sacrifices ont précisément garanti ces libertés. Et prenons la résolution ferme de perpétuer la tradition d engagement inconditionnel envers le pays qu'ils ont pris avec autant de sincérité. Le flambeau nous a été passe. Et, en honorant leur mémoire, nous continuerons de le porter haut.