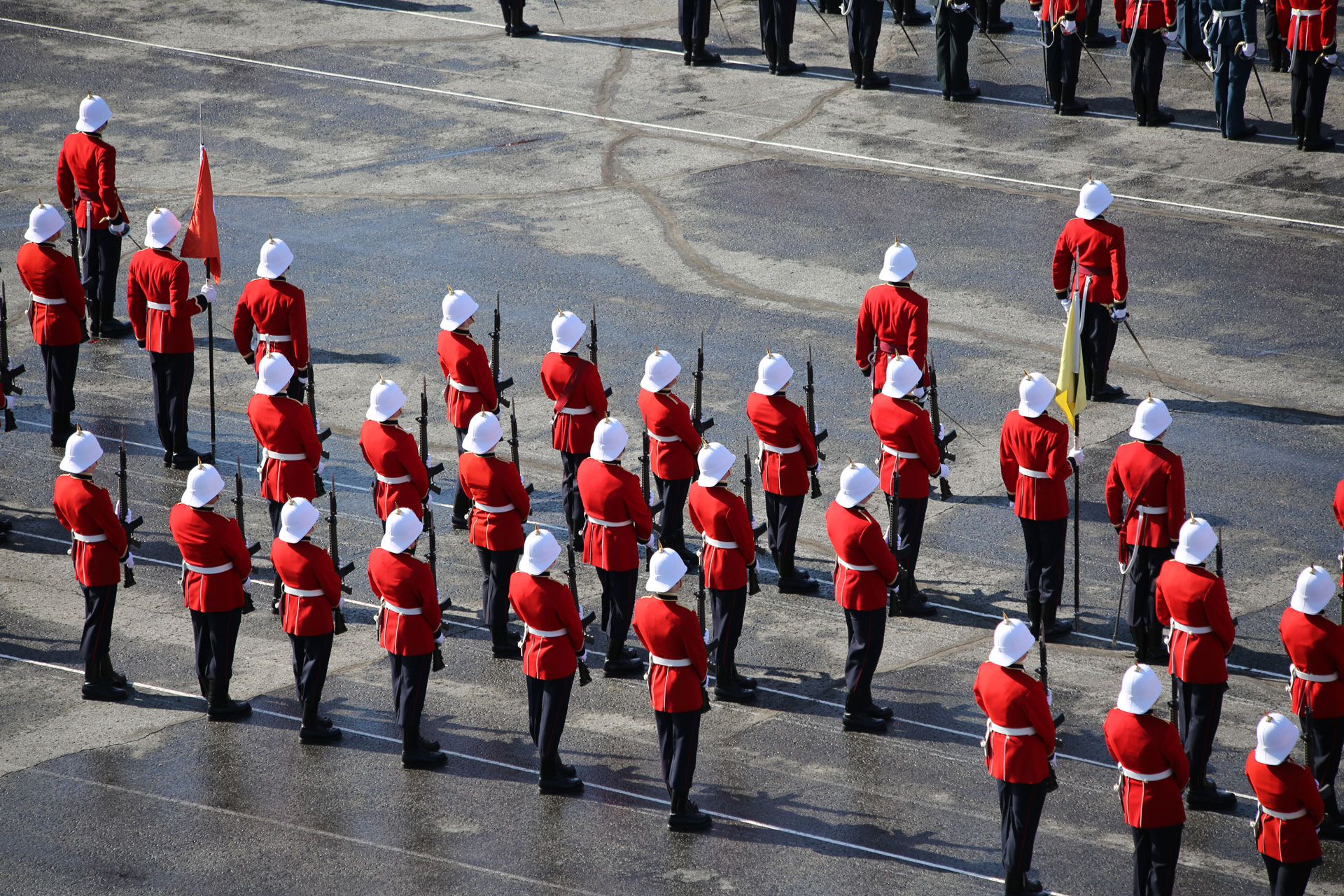 Polar Bears sighted off  RMC?
A Polar Bear Swim in support of United Way was held last friday Nov 7, at 12:30 between the eastern shore of Navy Bay and the RMC Jetty. While the water temperature hovered somewhere near 45 Farenheit, this was not enough to deter the brave swimmers participating in this fantastic fund raising event: Maj Erkelens, Capt Hutter, Jay Serdula, OCdt Cheeseman, OCdt Stadnisky and OCdt Desaulniers.
_____________________________________________________
There is no shortage of RMC  representation on the Ontario University Athletics' 2008 list of men's rugby all-stars.  Led by Matthew McLeod, the Paladins placed four on the East Division all-star team. McLeod, from Lindsay ON, was named to the All Star team for the fourth straight year.
Joining him are team-mates Brent McIntyre (Ottawa ON) an All Star for the second straight year; Josh Whiteside (Bracebridge ON); and Ben Strocel (Victoria BC).
_____________________________________________________
Paladins with-in seconds of winning first OUA game ever
(w) Basketball lose tough one in OT
A gutsy team performance led by (#13) Sharlene Harding just fell short for the (w) basketball team against University Waterloo Warriors last Saturday in Kingston.
Entering their 6th season in the OUA the RMC ladies have yet to win a league game. Saturday they came so close. Trailing by as many as 11 points in the second half the spirited RMC squad and their never say die spirit tied it up with about four seconds left on the clock. Trailing by two, Harding stepped to the foul line and confidently and accurately made both free throws. RMC gained ball possession with about two seconds left but failed to connect on a long shot on the buzzer.
Harding finished the game with 20 points to lead all scorers from both teams. She also hauled in a total of 11 rebounds. Other top RMC performers included: Kim Egert 14 pts; Stephanie Stone 10 pts; Samantha Bayne 9 pts. Anna Dupuis ran into foul trouble early which limited her normal aggressive offensive play – she still managed to score 7 points and pull down a total of 12 rebounds – six at each end.
In the five minute overtime, it was all Warriors out scoring the home team 10 – 2. In all, it was an action packed game and fun to watch.
On Friday night the Paladins fell by a 72 – 52 score to WLU. Anna Dupuis had 17 points and Sharlene Harding pulled down 21 rebounds – both numbers led both teams.
The Paladins, who are now winless after three games, have their fourth and fifth games in the league on the road next week against. Friday they are at Brock (2&2) for a 6PM start. Saturday they travel over to Guelph (2&2) for a Saturday afternoon encounter scheduled for a 2PM tip-off.
For other OUA results go here.
_____________________________________________________
Il fait beau dehors: alors pourquoi rester assis en classe?
Les élèves-officiers de première année de la classe de français de Madame Riel profitent de l'été des Indiens pour faire un cours à l'extérieur. Cet après-midi, ils font la description des différents monuments qui se trouvent sur le campus.