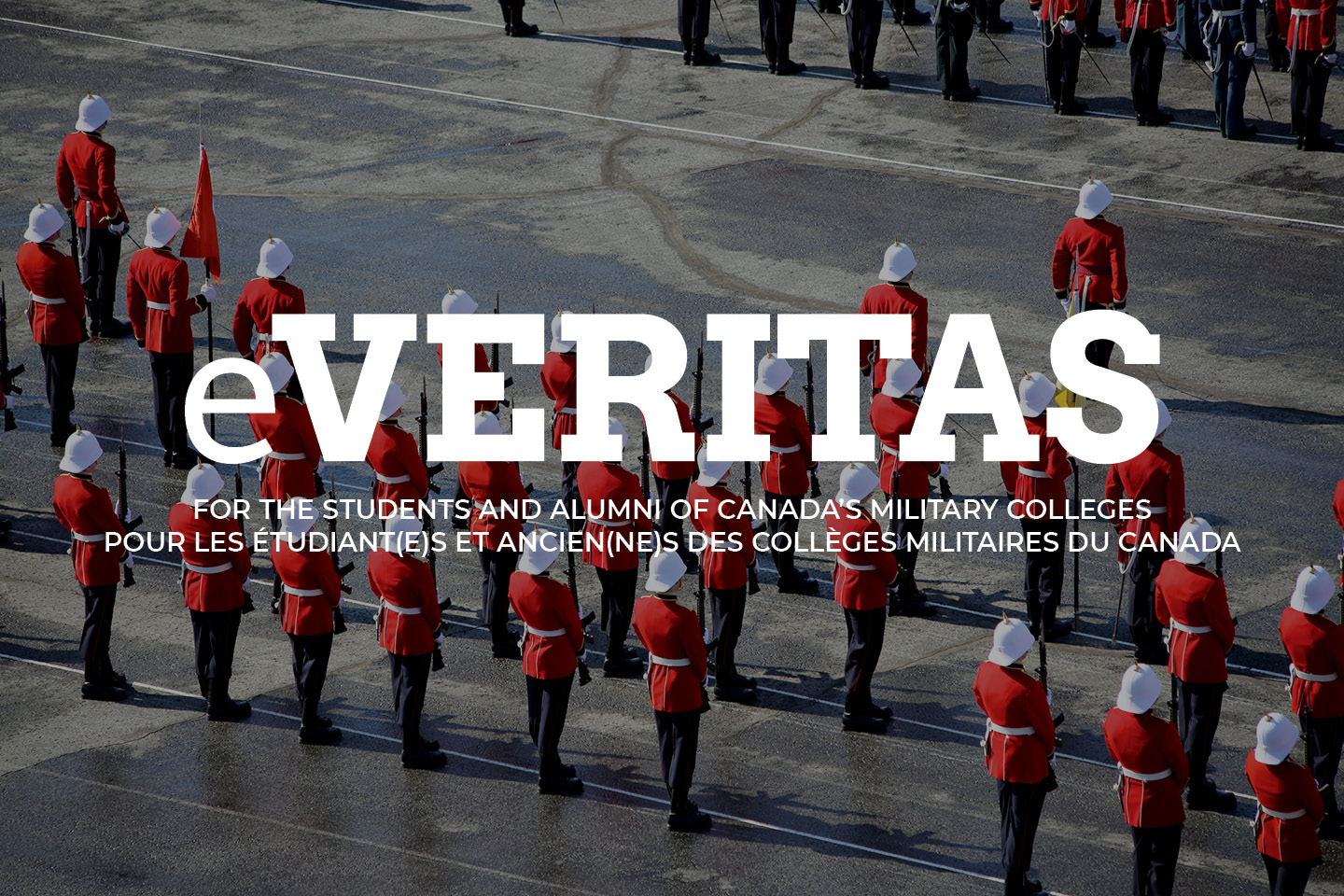 We are always on the lookout for ex-Cadets to add to our Class Notes section. If you or if you know of an Ex Cadet with something interesting going on, we want to hear about it! Whether it's career related or more on the personal/family life, we would like to know to know what's going on with you and / or them.
Just send a short write up, and, if you want, a recent JPEG appropriate photo, to: everitas.classnotes@gmail.com.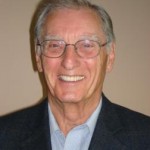 RRA1 Cy Armstrong's (RRMC 1947) career started at Royal Roads Military College in B.C. where he became a pilot officer and "was paid to fly, something he loves to do". Then, he was on to the University of Toronto and a degree in civil engineering. Hearing that the City of Hamilton was looking for an engineer he arranged an interview and started work there the next day. In 1961 Cy became the first City Manager in St. Catharines followed by becoming the first Administrator for the new Region of Hamilton-Wentworth. The movement was not over and he was off to become the first City Manager in Edmonton. While there in 1987 they were hit by a severe tornado that tore a strip out of the City killing 27 people. He returned to Ontario establishing a consulting business providing services to cities coast to coast. Cy is particularly proud of his part in securing funding for construction of the Canadian Warplane Heritage Museum which has become an important part of our community. Cy and Joan have been married for 55 years and have two sons and a number of grand-children. http://www.probus.org/12hmltnew.pdf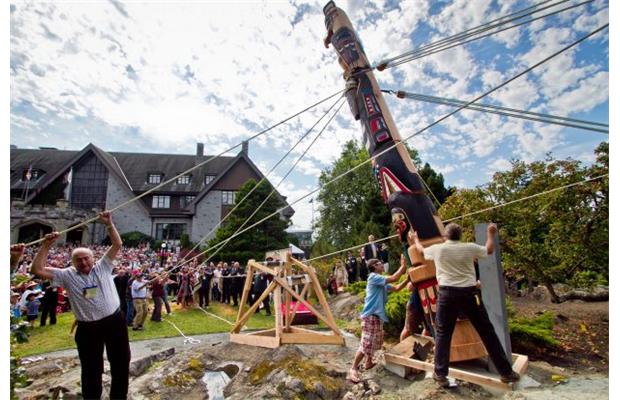 5119 Bill Shead, Class of '61 – Bill, who was escorting officer for the original totem pole presented to the Royal Canadian Navy in 1959, was recently involved in the construction and erection of its replacement. The original pole, named Hosaqami, was presented to the Royal Navy in 1960 and was returned to Canada in 1991 after being damaged beyond repair in a wind storm. The new pole was recently raised in front of British Columbia's Government House. (wshead@mts.net) (http://www.timescolonist.com/news/Government+House+totem+pole+raises+awareness+history+culture/7213816/story.html)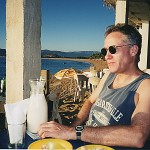 7768 Doug Matthews, Class of '68– Doug sold his event production company in 2004 with the intention of retiring completely, only to end up teaching at Capilano University for five years. Now he is finally in full relax mode, enjoying writing, photography, music, amateur archaeology, and travelling. His fourth book, Stumbling Toward Applause: Misadventures in Entertainment, will be published this fall. It is a non-fiction collection of short stories and anecdotes about life in the entertainment world. For those interested, it includes stories about a crud game at CFB Cold Lake and a CF show tour to Cambodia. He and his wife Marimae usually winter in Barra de Navidad, Mexico (see accompanying photo). (gear6@shaw.ca)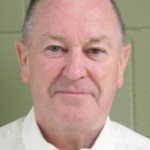 M0135 Don McLeod, Class of '79 – Col (Ret'd) Don W McLeod has been busy since retiring from the RMC Red & White Programme in 2010. After having Chaired Operations for the 2003 IIHF World Jr Hockey Championship and the 2004 IIHF World Women's Championship, recent activities have been Co-Chair, Men's and Women's Hockey for the 20111 Canada Winter Games held in Halifax. As well, he was on the Organizing Committee for the Hockey Canada AGM in May 2012 and he recently acted as Halifax Coordinator for Hockey Canada for the recent Canada Russia Hockey Challenge on the 40th anniversary of the historic 1972 Series. In addition, he was the Chair, 2012 Halifax Crohns and Colitis Walk/Run held in May. He will now be involved with Hockey Canada on the 2012 World Jr A Championships being held in November in Yarmouth NS. It is likely he will be involved with Hockey Canada at the IIHF 2013 World Women's Hockey Championship in Ottawa. In addition Don was the VP Operations for the 2009 and 2012 Memorial Cup Bid with the Halifax Mooseheads. (dwmcleod@eastlink.ca)
19534 Robert Warren, Class of '94, has been a police officer with the Saanich Police Department for 10 years, during which time he has worked as a Uniform Patrol Officer, a Traffic Safety Officer, and an Investigator in the Detective Division. His other duties include control tactics instruction, legal studies instruction, and hostage/crisis negotiation. He is a member of the faculty of the Justice Institute of British Columbia's Justice and Public Safety Division. Before joining the Saanich Police Department, Rob served in the Canadian Armed Forces and was a secondary school teacher in the Saanich School District. He obtained his BA degree from Royal Roads Military College and his Secondary School Teaching Certificate from the University of Victoria. (http://www.jibc.ca/programs-courses/schools-departments/school-public-safety-security/justice-public-safety-division/about-jpsd/faculty)
20471 Reza Ali Chaudhry, Class of '96 – Major Reza Ali Chaudhry was named Commanding Officer (CO) of the Canadian Forces Recruiting Centre Toronto on Aug. 28, 2012. Major Chaudhry joined the Canadian Forces (CF) in 1992 as an armoured officer and attended Royal Roads Military College in Victoria and the Royal Military College in Kingston, where he received a Bachelor of Economics. In 1998, he transferred to the Logistics Branch. He has held a number of positions over the last 20 years, as well as serving in Kosovo in 2000 and in Afghanistan in 2006. In his spare time, Major Chaudhry enjoys writing fiction, trying to play guitar, playing hockey and basketball. He and his wife, Sadaf, also enjoy being new parents to their son, Raheem.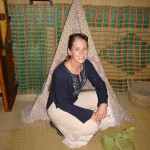 21868 Sarah House (nee Silliker), Class of '00 – After graduating with the class of 2000, Major Sarah House (nee Silliker) has had several postings and participated on various international and national deployments. Since 2010, she has served as the CO of 14 Construction Engineering Squadron (CES), consisting of a HQ co-located with one of the three Flights in Bridgewater, NS and the other 2 Flights located in Pictou, NS and Gander NL, supporting construction locally, on deployed Operational Camps and in the High Arctic. She happily enjoys this three year posting close to family, which has been wonderful for her two daughters Olivia, 5, and Lauren 2, all of whom have recently been reunited with her husband MCpl Rob House after his deployment aboard HMCS Charlottetown. Major Sarah House has had the pleasure of coast to coast postings, which have been an excellent opportunity to see friends and classmates on each new adventure, and looks forward to the next challenge. (robandsarahhouse@yahoo.ca)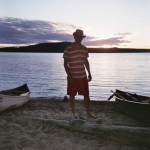 22274 Eric North, Class of '02, graduated from the Department of Electrical and Computer Engineering with first class honors and was first of his class in Computer Engineering in 2002. He successfully completed his MASc in Electrical Engineering at RMC in 2009 with courses taken at RMC and Queen's. 22274 and 63991 Capt North is presently employed at the Aerospace and Telecommunications Engineering Support Squadron (ATESS) in Trenton, ON. He will soon complete his application to Professional Engineers Ontario for licencing as a Professional Engineer in addition to being involved with numerous high-profile projects and initatives. As Senior Manufacturing Manager, he is responsible for keeping ATESS' Accredited Manufacturing Organization compliant and running as smoothly as possible. He enjoys music, sailing, swimming, camping, inventing and spending time with his family. Eric, his wife Christine and their two children Leah and Emilie are planning on being posted next APS and are very interested in nailing down the location as soon as possible. (ERIC.NORTH@forces.gc.ca)