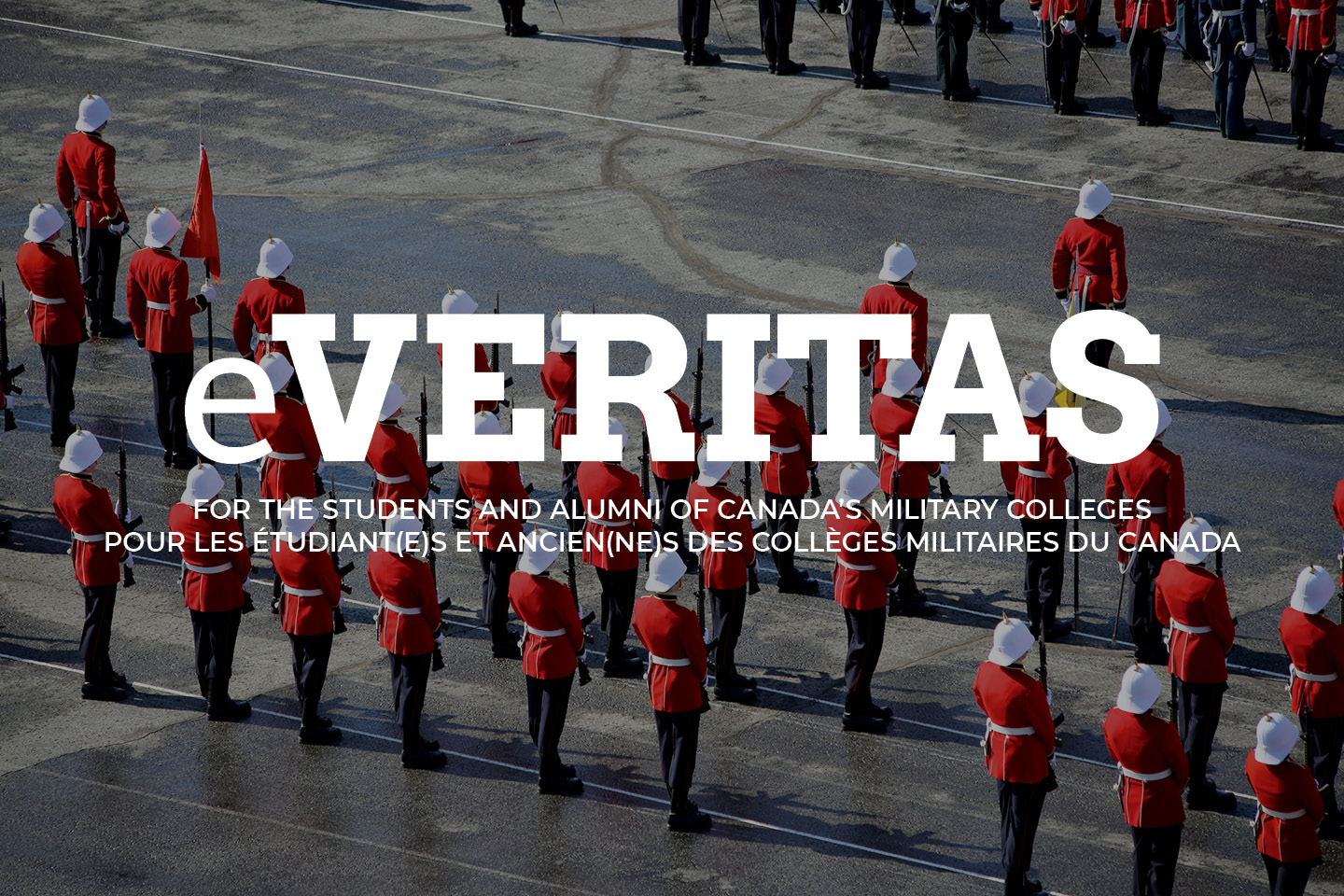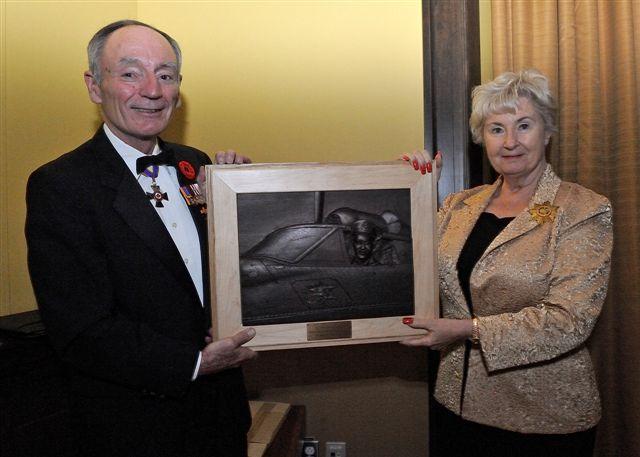 Short report on the Birchall Leadership Dinner from 8120 Bill Gard, Chairperson – Dinner Planning Committee
From all reports, a very successful 152 person Black Tie Birchall Leadership Dinner was held on Thursday night, 8 Nov, at CFB Halifax.
There was quite a gathering of VIPs including the LGov of NS, His Honour BGen (retd) JJ Grant and her Honour Joan Grant; Commander RCN, VAdm Paul Maddison; RMC's Commandant, BGen Eric Tremblay, and of course this year's recipient VAdm (retd) Larry Murray.
We are always on the lookout for ex-Cadets to add to our Class Notes section. If you are or if you know of an Ex Cadet with something interesting going on, we want to hear about it! Whether it's career related or more on the personal/family life, we would like to know to know what's going on with you and / or them.
Just send a short write up, and, if you want, a recent JPEG appropriate photo, to: everitas.classnotes@gmail.com.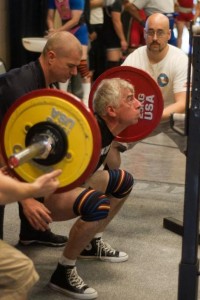 8916 Barry Gould, Class of '71, recently retired as CFO of Caribou King Resources (tic: CKR on the TSX Venture Exchange). During the summer, I'm on the golf course three to four times each week and spend as much time as I can in the gym. In the winter, my wife and I travel as much as possible and, when home, I pick up small accounting services/tax preparation contracts . No matter where I am located, I aggressively follow the stock market and am trying to complete advanced online and workshop investor education studies with TD Ameritrade. The family is doing well—two grandchildren, aged eleven and five. My wife (Michal Grey) is still on the corporate ladder as EVP HR with HRG North America (parent company in London, England). I hope she can keep me in the lifestyle to which I have become accustomed. (begould@rogers.com)
10263 Don Lovell, Class of  '74 picked up another National record (bettered the age 50-59 Deadlift of 165 KG by 2.5 KG) at the Abbotsford Nov 3rd Provincial Powerlifting Meet and improved three of his existing national records.
The photo (left) is taken at the bottom of the 137.5 KG squat.
Next March the Nationals are in Vancouver so Don is hoping to be there. He is starting to think about the World Masters' in Orlando fall of 2013, as it would be fun to compete and he could take in Disney World!
Congratulations, Don! donwlovell@gmail.com
11356 Paul Downie, Class of '78, and his wife recently became "empty nesters." At what was probably their last meeting as a family for the foreseeable future, each member was presented with an Inukshuk, with the following message attached:
A gift, miniature Inuit stone, or look like, stone marker is specifically for you.
It is a good luck charm, a prized possession. It says warmth, protection, and safety.
It is a magical, special beacon for you. Put it in your window, wherever you are.
It will mark your way home if you ever get lost.
It is not about what it can do for you, it is about what it says to you.
It says home and when given to you by someone. It says love, because you are in their thoughts, forever. (broker@ontario.net)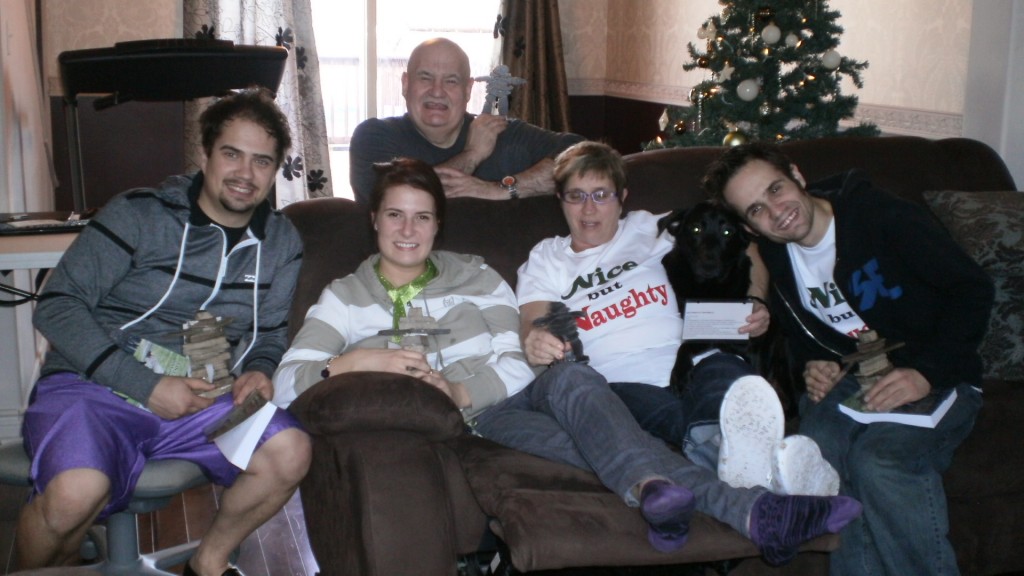 11958 Jamie Selbie, Class of '78, retired from the Canadian Army in September 2010 following a richly satisfying 37 years of service to Queen and country. For Jim, it was not a career but rather an honourable and rewarding way of life denoted by comradeship, adventure, countless insights to the ways of the world and a sense of having made a contribution to the security and well-being of Canada, her Allies and friends.
His last decade of service was spent mostly abroad in the United States, Turkey, Afghanistan and Belgium. His four years on the staff of HQ 3rd Turkish Corps in Istanbul and Kabul were a highlight of this period as was his last appointment, that of Director of Staff at Supreme Headquarters Allied Powers Europe in Mons. At the end of it all, he was pleased to return with his family to Canada via New York City aboard the RMS Queen Mary 2 mindful of his father's own return along the same route aboard the original Queen Mary at the end of his military service in 1945.
Jim and his wife and soul-mate of 25 wonderful years, Anne, have selected Ottawa as the setting for their life's next chapter. Anne has returned to school with the goal of becoming a teacher of English as a second language. Jim serves as Executive Officer of the Biological and Chemical Defence Review Committee and also chairs the Management Committee overseeing the Royal Canadian Artillery Association's publication of Volume III of The Gunners of Canada, The History of the Royal Regiment of Canadian Artillery 1967-2012.
The three Selbie children reside in Toronto. Elizabeth, a recent graduate of the Ontario College of Art and Design, is a printmaker and an active member of that city's creative community. Olivia is a third year student in the Rotman Commerce programme at the University of Toronto where she is a member of University College. Her twin brother James is also at the University of Toronto, a member of Trinity College and a third year student in Trinity's International Relations Programme. James has recently entered the Army under the ROTP. He aspires to be a Gunner Officer like his father and maternal grandfather before him. (james.selbie@hotmail.com)
13605 Greg Caws, Class of '82, lives in Victoria, BC, enjoying the sun, rain and lack of snow. He spends a lot his time thinking about how to get out kiteboarding on Nitinat Lake or getting a ride on friend's sailboats. To keep himself together he does Zen meditation to smooth his 'energetic' personality. Greg's much better half Catherine is the head of the French Department at UVic and his Jenny is doing Zoology at UGuelph and his Emmanuelle is rowing at the Olympic training centre at Elk Lake and like all teenagers, educating her Dad about all the things he doesn't know.
Greg's looking forward to skiing the powder this year, Mt.Washington still being skiable in mid-June and having the most snow (in the world) two years running. Greg enjoyed his 30th reunion this year, shooting the breeze with friends from afar (it's all far from Victoria), and enjoying the College and the great hosting from the RMC Club and Wing. Lots of friends with kids, -err- Cadets, there! Days blend together starting with a 10km bike ride to work in downtown Victoria where he builds wonderful Internet based writing software with his very, very, smart team. Then maybe a 7 km run at lunch down to Ogden Point and at days end back up the bike trail home. The evenings are spent with the family, playing FPS or doing video editing on his over engineered gaming rig, and living life.
He spends time with his bud friends Al Bedard (on Skype from Hong Kong) and with Harry Weiler who kindly brings him Dungeness Crab when he returns from his weekend boat trips. His other bud friend, Marian Miszkiel, decided to rebuild the UN building in NYC so is AWOL from Victoria. He likes to get together with Vancouver bud friends Konrad Mech and Peter Jarvis too and hopes other friends come to visit Victoria and stay at his place. Greg really wants to retire to his sailboat in the Freeport, Bahamas, but he can't afford it so he goes there for three or fours weeks spread over the winter months to pretend he has.
Greg is easily found on-line in Google where many uncorroborated details can be had. Lastly, Greg has probably done lots of important things but has realized family, friends, health, peace of mind and life balance are most important. (gcaws@inboundwriter.com)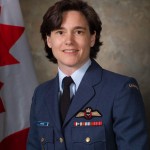 18864 Deanna Manson, Class of '93, is currently serving as the Wing Administration Officer at 4 Wing Cold Lake. While she was admittedly a bit nervous about going to Cold Lake after consecutive postings in an urban environment (Toronto, Montreal, Ottawa, Kingston and Winnipeg), she is enjoying her time in Cool Pool with all of its great outdoor activities. She is an active member of the 4 Wing Brass & Reed Ensemble, and even marched in the Calgary Stampede Parade this year with the big bass drum! Cold Lake has also afforded the opportunity to keep up her other great loves of hockey and soccer, and LCol Manson attended CF National Championships in both sports in 2012. She has made many great connections and friends in the City of Cold Lake and will ironically be very sad to leave when she moves on to the next job in 2013. (DEANNA.MANSON@forces.gc.ca)