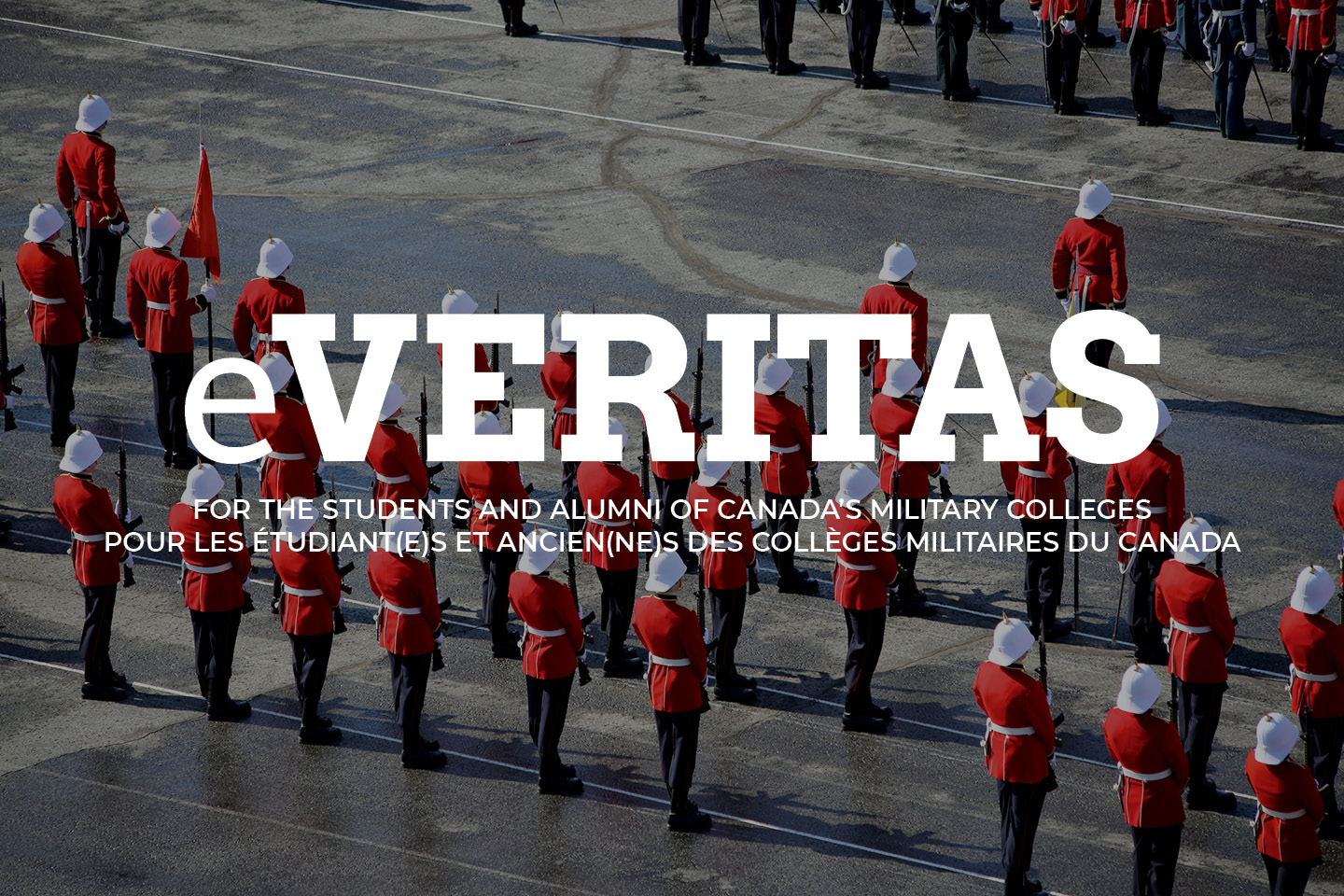 4803 Tom Marshall, '60 recently held his 75th Birthday party with family and friends in Toronto. Classmate, 4921 Howard Hunter and Tom's co-workers (Yes, he is still enjoying working at various Milton area Courts) attended the evening get together. The former President, RMC Club/Foundation has announced that he plans to attend this October's Reunion and Obstacle course as his nephew has been selected as a new RMC recruit entering the school and Air Force later this year.
8790 Jean Boyle ,'71, following his retirement from military service, Jean joined the Boeing Company as Vice-President, International Business Development (St. Louis, MO) and as Managing Director, Boeing International Corporation- Europe (Brussels, Belgium). In addition to his SPECTRUM Group appointment, General Boyle is President and CEO of JEBtek International, which specializes in distributed computer-based training for industry and government.
8833 John Leggat, '71, became a Senior Advisor to CFN Consultants this past February. He spent 33 years in the Reserve component of the Canadian Forces, retiring in 2001 with the rank of Colonel.The native of Montreal is an Honorary Member of the Engineering Institute of Canada and a Fellow of the Canadian Academy of Engineering. He was the President of the Royal Military Colleges Club of Canada from 1999 to 2000, the President of the Canadian Academy of Engineering from 2009 to 2010 and the President of the International Academies of Engineering and Technological Sciences in 2010.
9927 John Edkins, '74, is teetering on the precipice of retirement after 20 years in the Navy and 23 years in consulting. He is planning to divert more time, if that's possible, to photography (www.edkinsphoto.com). John and Conny live in Stittsville, Ontario and have three grown sons.
10590 Dan J. MacWhirter, '75, has been a been a very engaged Ex cadet over the past 37 years. Included in his impressive list of positions: Branch Manager Canada Trust. Ottawa and Kingston; Branch Manager TD Canada Trust Kingston; Division Director and subsequent Senior Consultant, Investors Group Financial Services for the last 9 years. He specializes in business planning for successful business owners, specifically retired military who go back to work on contract. His tag line…"It's not what you make that counts, it's what you get to take home." Dan is currently engaged with: the management and distribution of assets for a Regular Force association; Providence Care Foundation Board, member responsible for finance; University Hospitals Kingston Foundation Board, Member of Executive, Chair of Fundraising Committee; RMC Club, Life Member. Past President, The Rotary Club of Kingston –Paul Harris award winner.
10905 David Armchuk, '76, retired from Bruce Power in January 2011, after a career with the electrical utility spanning 29 years. He and Helen are currently residing in Port Elgin, Ontario, where he keeps active helping neighbors with landscaping and home repairs, playing his trumpet with several area bands, cross country skiing, biking and golfing. Dave and Helen recently returned from a great vacation in Dominican Republic, and are looking forward to a summer full of BBQ's with family and friends. We have lots of room for guests so all former classmates are welcome to visit.
11622 Doug Campbell, '78, spent four years in the CF following grad from RMC. In1988 he went off to IMD in Lausanne Switzerland and earned a MBA, International Business. Since that time he has been a proven successful new business startup specialist with international Marketing and Sales expertise in telecoms and consumer electronics semiconductors. Presently Doug is an executive in his 4th startup. Previously he worked at Nortel Networks for 17 years, including 8 years in Asia, establishing new business.
11938 Don Olechowski, '78, has an extra bounce to his step these days! Daughter Alison has been accepted into the Doctoral program at MIT in Mechanical Engineering. Alison finished top in her Mech Eng class at Queen's in 2010, and has spent the two years since then at MIT in the Product Development specialty in ME. She is scheduled to receive her Master's in early June. Dad couldn't be prouder – Her Majesty sent him off to get his Master's in Aero/Astro at MIT 31 years ago, so there is a kind of family tradition happening. Don currently lives in Palo Alto, California with partner Susan Kelly and daughter Jacqueline, 9. Older daughter Caroline is living in Edinburgh where she stayed on to do public charity work after earning her MA there, and Lilah will finish high school in Guelph, Ontario, this spring and gets to choose between Dalhousie, McMaster and U Ottawa.
16494 Dave Spagnolo, '88, is Vice President and General Manager of the Defence and Security operations division of Thales Canada. Prior to this appointment, Dave has held a number of positions with progressive responsibility within Thales for the past 15 years.
17147 Earle G. Hall, '91 – entered CMR in 1985, is currently the President & CEO of DEQ Systems which specialize in Casino technology. He lives in Quebec City and has a 12 year old son, Charles Edward.
17383 Lucy Cerantola, '90, decided to do a few Bodybuilding competitions this season. She did the Arnold Amateurs on March 1st. in Columbus, Ohio, during the Arnold Sports Festival Weekend. It was an international stage with women bodybuilders from Russia, the Netherlands, Australia, Sweden and all over the United States. She finished a very respectable 7th out of the 12 Heavyweights. Lucy was off to her hometown, Winnipeg, last week to compete in the Canadian Natural Physique Championships.  Locally, on May 19th, she will be competing at the Luchka/OBrien Classic in Mississauga. She will be competing in a new class or division, introduced for women across the world this year called "Physique". It's similar to Bodybuilding but the poses and the look are more "feminine".
JUST IN: Lucy placed first in the Open & Masters categories at the Canadian Naturals Women's Bodybuilding event on Saturday 28 April. That event is an IFBB qualifier, so would have been against some serious competitors. Photos here & here.
M0488 Dawn Dew Ottman, '91, is a pretty proud lady these days! She recently received word from her patent attorney in Ottawa…..that her 2nd patent has been issued. When her 1st patent was issued a few years ago, she felt validated….she could now call herself an inventor. "I wish I was as good at monitizing these inventions. I created a manufacturing company in Canada to make my 1st invention and hopefully create jobs back home, but I have limitations that make it impossible for me to continue down this road…..so if you know anyone who wants a challenge…..one that will be financially rewarding, please contact me. Aurora Lights Manufacturing is waiting in the wings for someone to take the lead." Dawn has been offered $$ to sell her 1st patent and have it manufactured and distributed out of China. But, she is not interested in creating jobs in China! "I'm a person of ideas and ideals (TDV) and one of those ideals is to help out at home first. Besides, if I was only interested in making money, I wouldn't have spent twenty years in the military….now would I?!" She closed with:, "I could really use some help/leadership in the manufacturing of my 1st invention and now with the issuance of my 2nd patent, maybe there's some wind turbines out there that want to go hybrid?!" Previous e-Veritas article: Contact: candew95@sdplains.com
18314 Dr Jim Denford, '92, It was announced by the RMC Principal and the Dean of Arts the appointment of Jim as Head of the Department of Business Administration. His appointment will commence on August 2nd 2012 until August 1st 2015.
18802 Richard Billard, '93, spent a total of 20 years in the CF retiring as a Commander (Cdr). He has been the Manger, Business Development at MDA for the past three years and works out of Halifax. Following earning his Bachelour of Chemical and Materiel Engineering, Chemical and Materiels Engineering (RMC); he completed his Masters of Business Administration, Business at Saint Mary's University; and his Masters of Defence Studies, Defence Studies at Canadian Forces College.
18821 Luc Dandurand,'93, is Senior Scientist, CAT2 – Cyber Defence and Assured Information Sharing NATO C3 Agency at The Hague Area, Netherlands. As a Signals Officer in CF, he held various scientific and technical positions. In 2003 he left the CF and joined the Communication Security Establishment, now operated by both the CF and CSE. Two years later, he was tasked to lead the CyberLab, a team of scientists and engineers who prototype novel solutions to difficult Cyber Defence problems. He received his Bachelor of Engineering degree in Engineering Physics and his Masters of Engineering degree in Computer Engineering in 1999, also from RMC.
21454 Adrienne de Souza Morriss, '99, recently moved east of Ottawa to a little, 24-acre hobby farm where she is working full time raising two toddlers, one husband, 150 chickens, 15 turkeys, 30 ducks, a few geese, 1 cow + 2 bulllings, 4 alpaca, and a small herd of goats. When she gets a spare minute (ha!), she works in the fields, woodlot and gardens.
22186 Francis Laparé, '02, is the Principal at LGE Homes, Brighton, ON. started renovations in 2002, when he purchased his first house in Quebec City. Unexpectedly, he took a liking to the work after a great deal of success and praise – renovations soon became his hobby. Over the next few years the interests and challenges grew again with even more success. In 2010, he had reached a point in his professional life where he was ready to take the leap and turn his passion into a career – to enter into an industry in rapid evolution and which would allow him to accomplish something tangible for people.
22659 Kyung Hoon Back, '03, is currently working at 402 Squadron and flies  CT-142 aircraft. He got married in 2007 and their first child was born in July 2011. He will be posted to Colorado Springs this July.
22813 Angela Court, '04, recently accepted the position of Senior Communications Officer for the Department of Finance and Municipal Affairs – PEI. She previously held the position of Communications Officer for Innovation PEI, Prince Edward Island's crown agency responsible for economic development.
22948 Ryan Ward, '04 is currently working for the Foreign Affairs and International Trade Canada in the Regional Offices Strategy and Operations Division in Ottawa. He has completed a tour at the Canadian Embassy in Indonesia as the Trade Commissioner responsible for ICT and Infrastructure. He previously worked for the Strategic Initiatives and South Asia Commercial Relations Divisions.
23414 Tim Banfield, '06, is an adventure / climbing / travel / CrossFit / landscape photographer based in Manitou Springs, Colorado. He is relocating to Calgary in early June and is looking for new opportunities.
24652 Anthony Marasco, '10, recently completed his MASc Thesis "Control of Cooperative and Collaborative Team Tactics in Autonomous Unmanned Aerial Vehicles Using Decentralized Model Predictive Control."
13750 Tim Justice, Class of '82 sent us the following SOS a short time back: "Can you please put a notice on an on-going basis for RMC 82 members to "RE"- join the RMC '82 Facebook group. "Facebook made changes to its format which wiped out "groups". We had 100 members and it was an easy way to send out class messages. All members must rejoin and I would rather avoid the pain of sending 100 messages which will get me blacklisted for spam",
Help!
The RMC Club recently had an independent audit completed. One of the findings from this audit was the observation a number of potential members who were making pay allotments for a Life membership overpaid.  Most of the people involved have been notified and have been reimbursed, some (who we will list in a future e-Veritas) directed that their refund be used for e-Veritas O&M – which we very much appreciate. 
We are still trying to contact the following people. If you know how to reach them would you ask them to contact Bill Oliver – william.oliver@rmc.ca
Class of 2002
22311 Mitch Rivest; 22473 Todd Johnson; 22252 Gregory White; 22443 Stephen Cahill
Class of 2003
22637 Jonathan Simard-Mercier; 22954 Matthew Fullerton
Class of 2004
22733 Geneviève Bertrand
Class of 2005
23163 Melissa Haggart
Class of 2006
23697 Jeffery Coleman; 23311 Joseph Doubrough
Class of 2007
23303 David Degagné
Class of 2008
23991 David Chee-Hing;23854 David Cossette
Class of 2010
24539 Francis Bourret; 24658 Laura Duvall; 24589 James Burton
Class of 2012
25291 Ewan Canning; 25338 Daniel Mantai;25381 Ryan Zorn; 25318 Jean-Michel Genest; 25410 Armaan Khan