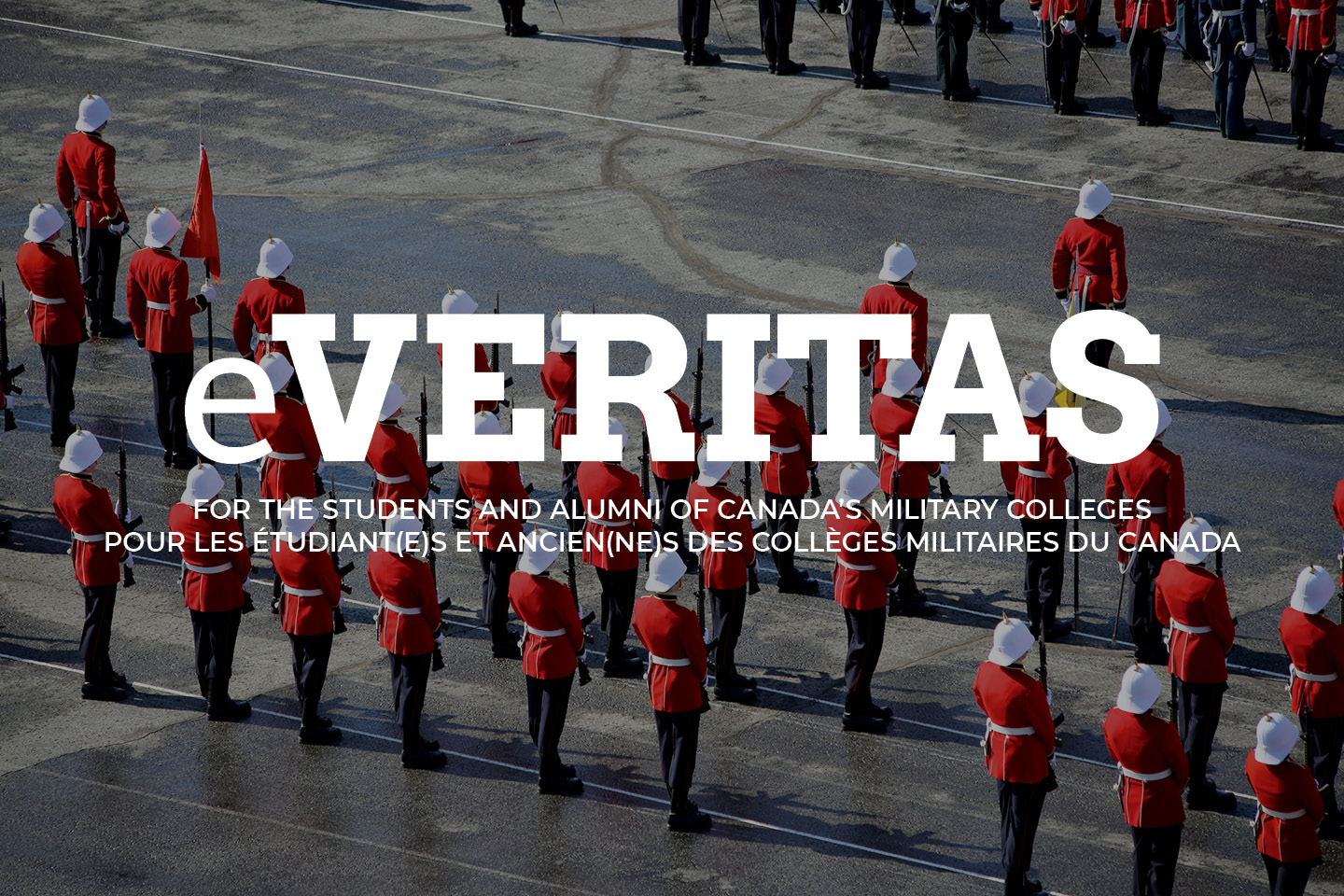 "Ex-Cadet Serves as Defence Fellow – Effective Academic-Military Co-Operation."
Edited by 25366 Mike Shewfelt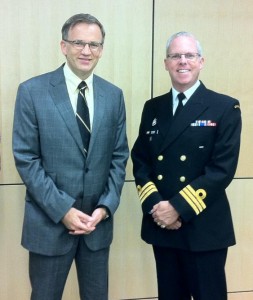 15703 Commander Ian Wood (RMCC, '86) recently began his duties as the Defence Fellow to Dalhousie University's Centre for Foreign Policy Studies (CFPS). The Royal Canadian Navy has had a seconded Defence Fellow at Dalhousie for over 15 years and for nearly a decade the CFPS has produced a high quality maritime defence and security Journal entitled Canadian Naval Review www.navalreview.ca. The Canadian Naval Review (CNR) has benefited from the support of its main champion, the RCN, along with other sponsors and subscribers.
The CNR is a professional journal examining a wide range of maritime security issues from a Canadian perspective. It focuses on strategic concepts, policies, historical perspectives and operations of the Royal Canadian Navy, plus oceans policy, marine affairs and national security in general. Dalhousie University is one of Canada's leading Oceans research institutions and by having a Fellow at the university the Royal Canadian Navy (and more broadly the Canadian Armed Forces) has been able to participate in some of the exciting strategic and policy relevant research that is being undertaken.
As the Defence Fellow, Cdr Wood serves as the Coordinator of the Maritime Security Programme in the CFPS and undertakes research collaboration between the RCN and peer Navies, national and international organizations and academia to allow for greater sharing of knowledge about the maritime domain. The CFPS is a model of effective academic-military cooperation, due to its efforts to bring academics, government, and industry together to provide a more complete view of maritime affairs. Arguably, this collaboration could be very valuable to the RCN as it enters one of its most intense periods of recapitalization and transformation.
Cdr Wood had this to say about his new position. "Over the years I have drawn on the leadership lessons that I learned at RMC and also the research skills that I developed while completing my Masters in War Studies. I would like to encourage particularly all of our young Officers and NCMs to enquire, debate, write and endeavour to publish their thoughts so as to add to the body of knowledge of their profession of arms. TDV!"
_________________________
Dassault Falcon Jet Names 15039 Remy St-Martin (RMCC '85)  Senior Director, Customer Experience – EIN News