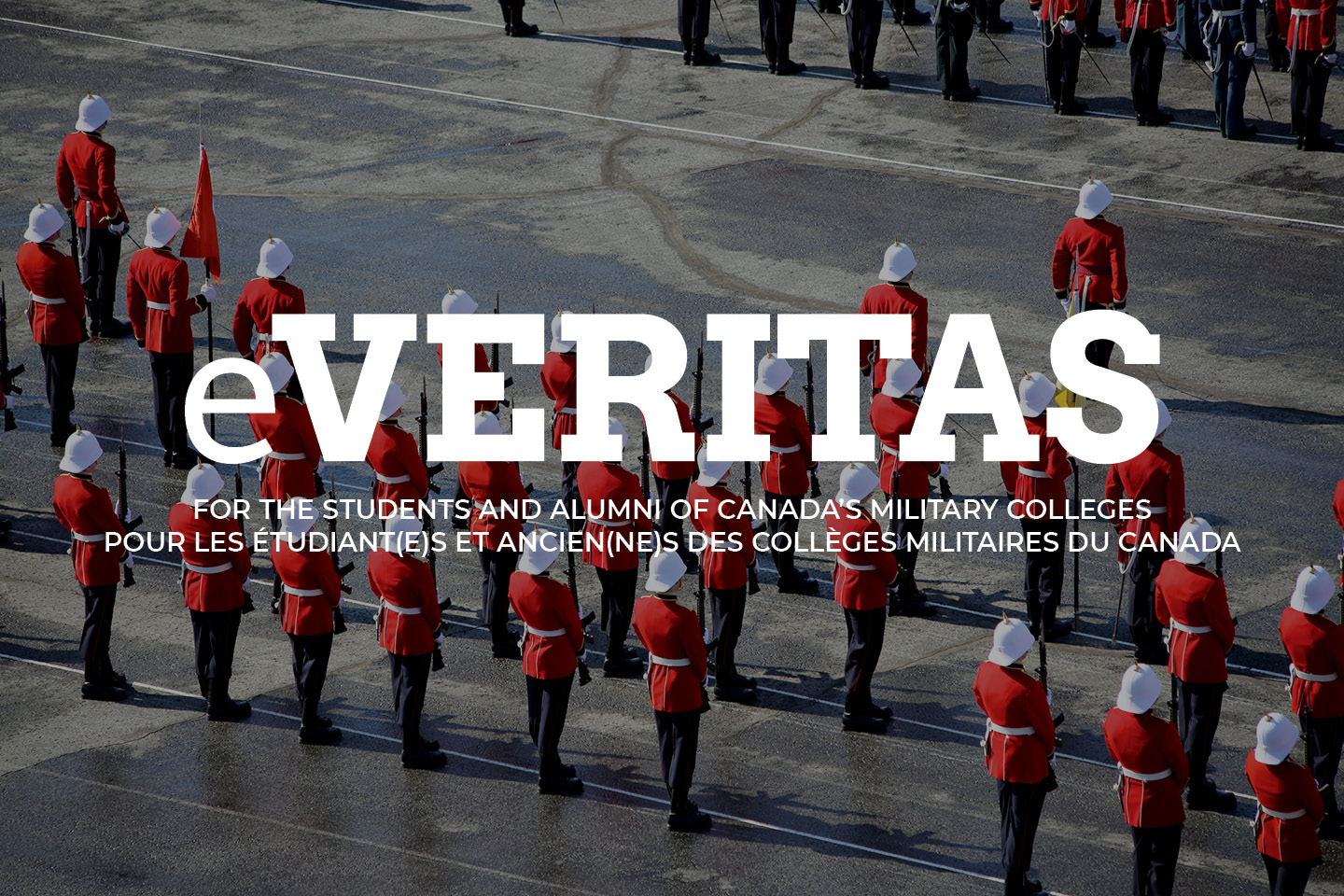 Class of 1968 – Special Anniversary Celebrations
On 4 and 5 September, a group of 8 Class of "68 members from the Ottawa/Kingston area celebrated their actual 50th anniversary of "signing up", with a couple of days of golf, friendship and plenty of exaggeration.  The group: 7826 Ivan Wawryk, 7815 Marv Sywyk, 7765 Roman Klimowicz, 7808 Dave Rooke (the Roadents), took on 7679 Ken Mansfield, 7669 Bob Jones, 7678 Bill McMillan and 7637 Ches Brown (the RMC Purebreds) for a friendly (well, mostly friendly) 2-day tournament at the Renfrew Golf Club and the Dragonfly Golf Club, while using Dave Rooke's cottage at a nearby lake as the Athletes' Village and dining /drinking/ swimming/ sleeping facility.   Day 2's golf event was a saw-off, following a "lucky" day for the Purebreds on Day 1.
Two balmy and mostly sunny days permitted us to dine outdoors on the deck at the lake, to share a lot of nostalgic memories, and many laughs while looking over some old scrapbooks that were brought along for entertainment.  The yellowing pages of "acceptance telegrams", old photos, cadet instructions circa 1964, some great stories (some of them might even have been true), oh yes, and a few libations kept us smiling and laughing for most of the time.
Particular thanks go out to Marv for his fine barbequing talents; to Ches for building such a great Caesar Salad (it was really Marilyn's special dressing that did the trick); to Bob, Bill and Ken for entertaining us with their swimming/diving prowess; and to Ivan and Bob for stepping up as official photographers, to capture this very special time.  A few photos of interest: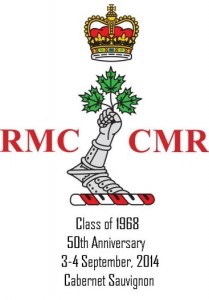 Our Special Event Wine!!!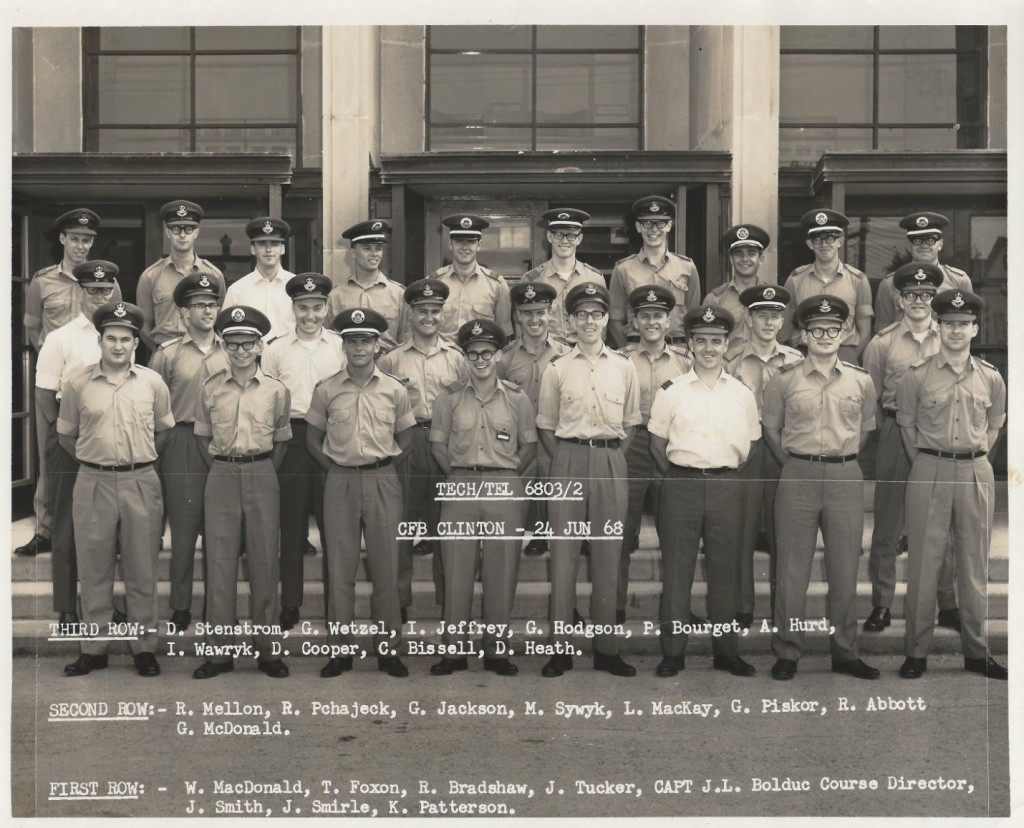 An old Tech Tel Class group shot courtesy of Marv (note a fair number of Class of '68 members).
The Foursomes (Marv, Roman, Bob, Bill); (Ivan, Dave, Ken, Ches)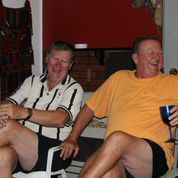 Ken and Ivan enjoying a laugh.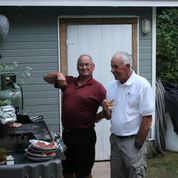 Marv, Mr. BBQ providing some instruction to Ches.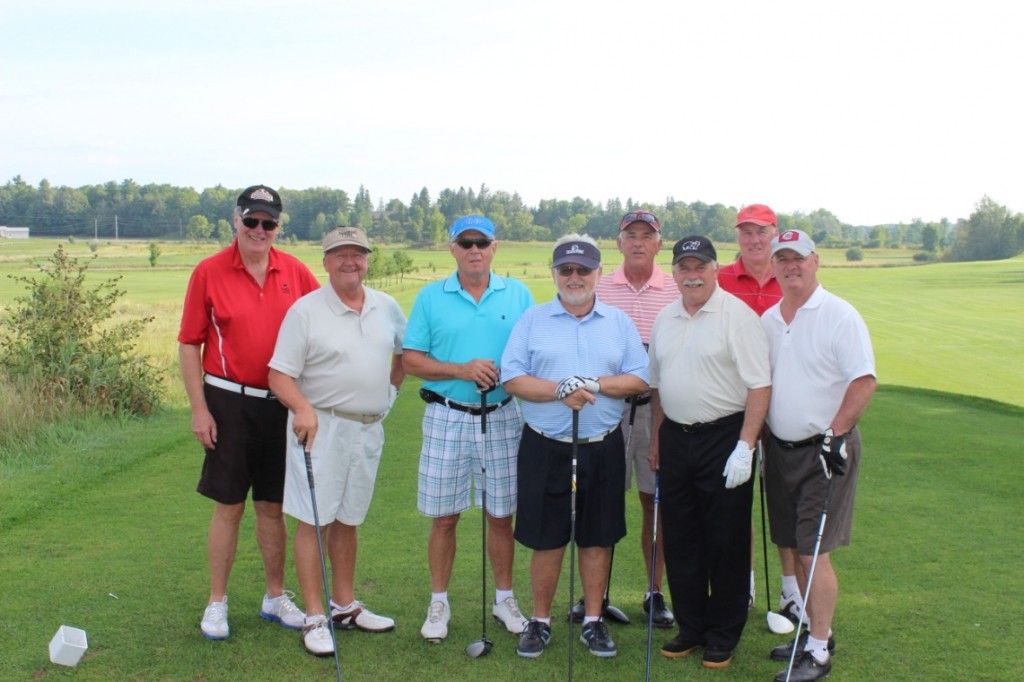 Day 2 (minus Marv)
***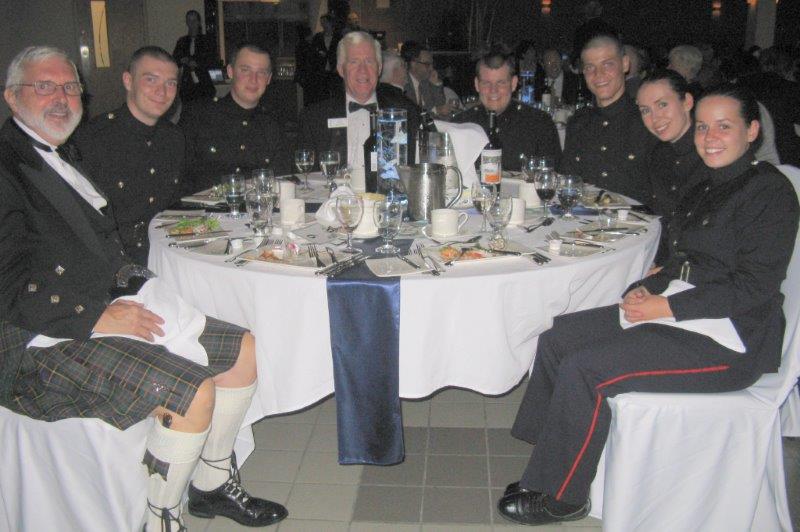 Caption: CMR Homecoming Dinner September 6 – photo taken at this event in Saint-Jean-sur-Richelieu in the "Grand Fort" room of CMR's Dextraze Building.
At a table sponsored by the Ottawa Branch of the ex-Cadet Club, seated left to right in the photo are: Commander (Retd) 7964 Don Bell (2014 recruit to the Old Brigade), 27266 Ocdt Cyril Coombs, 27502 Ocdt Kale Stephens, 7855 Paul Hession (2014 recruit to the Old Brigade), 27418 Ocdt Cody Robertson, 27260 Ocdt Bradley Christophersen, 27364 Ocdt Kyla McGuinness and 27527 Ocdt Shannon Snape.