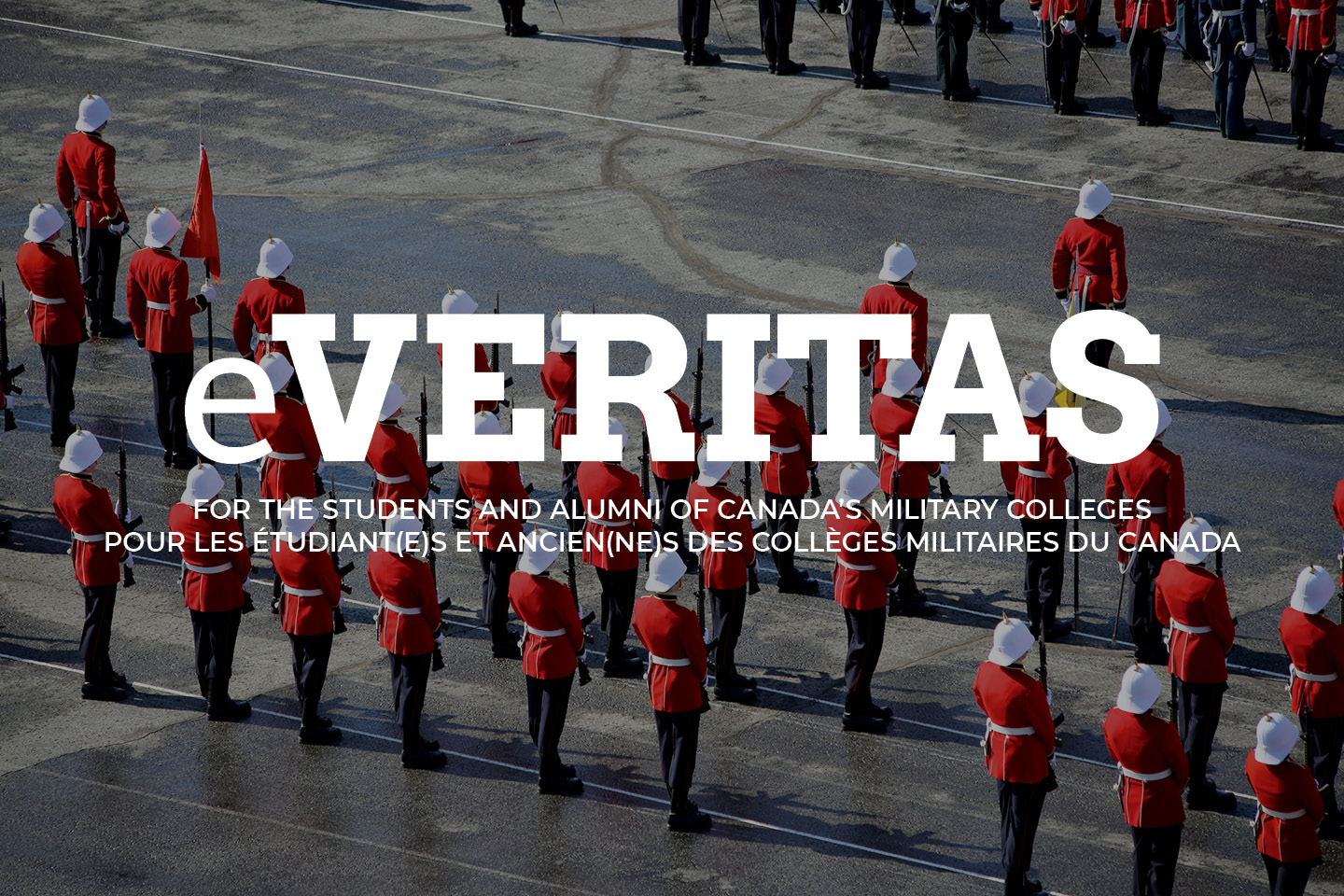 A number of Ex-cadets & RMCC Prof. were honoured in the Feb 26th Order of Military Merit Investiture ceremony.
Some "buds" from the Class of '65 were seen waving the flag in Florida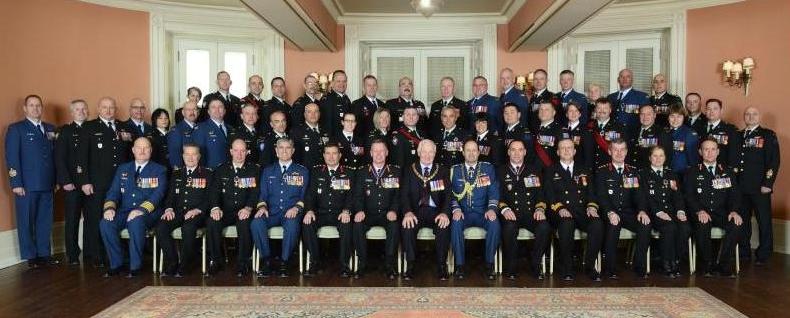 More
The unofficial list of Ex cadets' recipients includes:
Commander, Order of Military Merit
15696 Lieutenant-General Jonathan Holbert Vance (RRMC 1986) C.M.M., M.S.C., C.D. joined the Canadian Forces in 1982 and was commissioned as an infantry officer into The Royal Canadian Regiment in 1986 following his graduation from Royal Roads Military College. He holds a Bachelor of Arts Degree in Military and Strategic Studies from Royal Roads Military College, and a Master of Arts Degree in War Studies from RMC. He assumed his position as Commander Canadian Joint Operations Command in September 2014.
Officer, Order of Military Merit
16204 Cmdre Luc Cassivi (CMR 1988) O.M.M., C.D. attended the College Militaire Royal de St-Jean where he completed an undergraduate degree in Computer Science with a specialization in Operations Research in 1988. Promoted to Commodore July 30th he assumed the position of Director General Naval Strategic Readiness at National Defence Headquarters on 29 August 2014.
16855 BGen Sean Friday (RMC 1989) O.M.M., M.S.M., C.D. joined the Canadian Forces in 1985 and graduated from the Royal Military College in 1989. He holds a bachelor's degree in Mechanical Engineering from Royal Military College. Brigadier General Friday is currently appointed to the position of DComd RCAF.
M0642 Major Michael Hans Groh (RMC 1994) O.M.M., C.D. Joined the Canadian Armed Forces in 1982 as a Teletype and Cypher Technician. Graduated from the Royal Military College in 1994 with a bachelor's degree in Electrical Engineering. Has earned a MSc in Engineering from the University of Arizona in 2000 and a MBA from the University of Ottawa's Telfer School of Management in 2014. Currently with IM Gp in Ottawa, delivering the CAF's newest strategic communication system Mercury Global.
13908 Colonel Russell Barry Mann, O.M.M., C.D. (RMC 1983) received a Bachelor of Arts degree from the Royal Military College in Kingston in 1983. In September 2010, Col Mann was appointed Director of Quality of Life, National Defence Headquarters, Ottawa.

More… on the Order of Military Merit Investiture Ceremony – 26 Feb
Colonel Howard Coombs – formerly with 33 Canadian Brigade Group Headquarters and now an Assistant Professor in the RMCC History Department was an Order of Military Merit Recipient in the Officer category at the 26 th Feb ceremony at Rideau Hall.
***
Order of Military Merit – the entire list of those who were honoured – Article
***
Buds from the Class of '65 – Gathering in Florida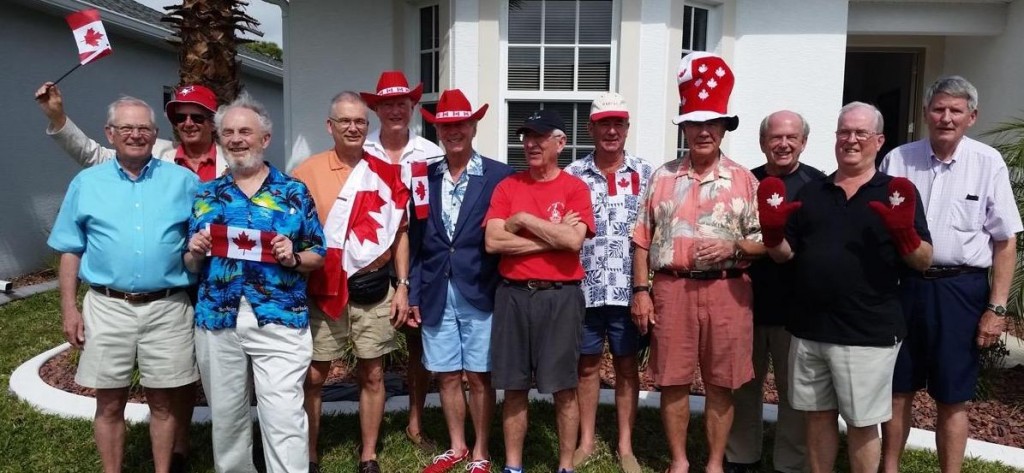 Caption: (left to right faces, ignore rows) 6375 Ken Eyre, 6541 Fras Holman, 6339 Phil Bury, 6360 Carl Anderson, 6660 Waine McQuinn, 6523 Terry Colfer, 6584 Keith Ambachtscheer, 6475 Mike Houghton, 6539 Nige Hilliard, 6480 Tom Drolet, 6439 Hugh Spence, 6527 Gord Diamond.
Warm Salute to "our" Flag – A dozen snowbirds from the Class of 65, all Old Beergade members, met for lunch in Port Charlotte, Florida, on Feb. 25, and paid tribute to the now unmistakable national flag that was born in the spring of their grad year. At the time, the Class was involved in ceremonies in downtown Kingston and Ottawa, as well as on the RMC square, to honour the inauguration of this now iconic symbol of Canada. The Class of 65 has, like the flag, served with honour and distinction for 50 years, and will be celebrating its golden anniversary this fall.