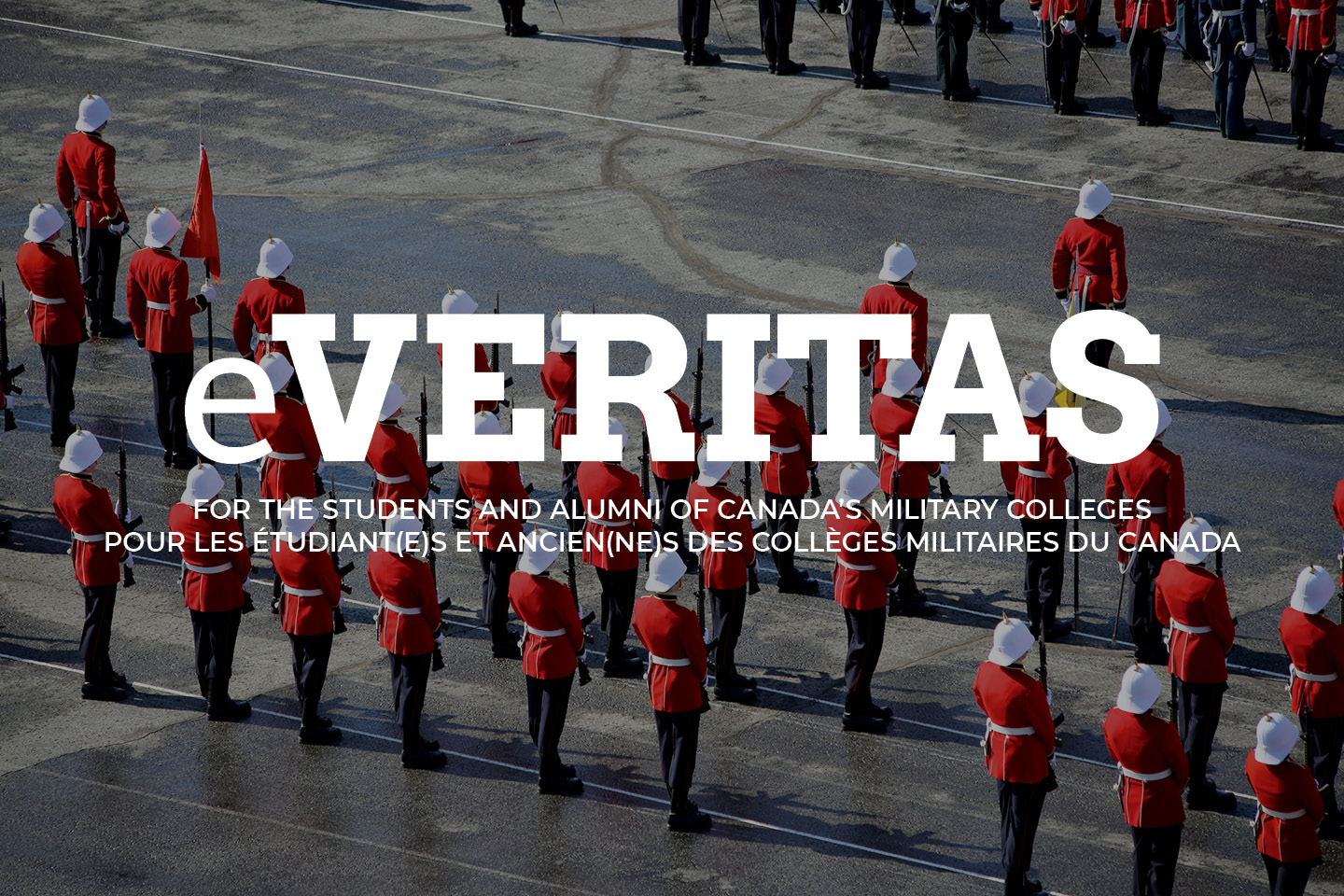 Attention: Heads Up to all members of the RMC Club – in good standing.
The Spring edition of the Veritas magazine was sent out last week to postal addresses. If your membership is up-to-date and you have not received your copy – confirm your postal address with Panet House – rmcclub@rmc.ca
For Ex cadets and others who have not updated or taken out a Club membership – please contact us.
1 – 888 – 386-3762; Online – http://www.rmcclub.ca/index.php/join-or-renew-now/
 _________________________________
Class Notes:
(Help us to keep you and your buds up-to-date: Send us current info – william.oliver@rmc.ca)
3954 William Hughes, Class of '57 spent a little over a month on an enjoyable vacation in Hawaii; their winter break started slowly because his wife Eleanor was recovering from an attack of Shingles. The two guide books, which he highly recommends, are "Oahu Revealed" and "Hawaii The Big Island Revealed". William & Eleanor last spent 5 weeks in a rented condo in Kailua-Kona on the Big Island of Hawaii during Jan – Feb 2010.
4976 Reg (Mike) Watts Class of '60 and wife Patricia spent the month of February in Florida this year. Reg is still working as a management consultant, but he wrenched himself away from that and RMC Club projects for this treat. They rented a private residence in a gated community and spent most of the month visiting state parks, conservation areas and wildlife refuges. Hooked on wildlife, Reg and Patricia are buying a spotting scope and heading south again next year. Both are still active in photography and videography, so wildlife, look out! Anyone interested in renting the excellent property they used can see it at:
http://www.ganpano.com/sarasota.htm
The only sad note to the vacation was the passing of two close classmates, Bob Billings and Bill Claggett. Reg is the President of Kingston Branch, and he invites you all to join the branch luncheon at the SSM, first Wednesday of each month.
8056 John McCormick, Class of '69, recently changed jobs or more accurately he has changed companies. John left ALT Software, Inc. and now works for Core Avionics & Industrial LLC s – Director of Embedded Graphics. CoreAVI is setting up an office in Kitchener where the former star all-round CF ball player expects to work three days a week and from his home office the other two days.
8060 Harry Mohr, Class of '69: Managing Director and CEO at EODC Inc. His career experience includes: Twelve year's Project Management, ten year's managing EODC, 35 years in the military including reserve time (32+ Regular). He follows the Ottawa Senators faithfully and is currently holding his breath and hoping that the "Sens" can hold on to a play-off spot.
8360 Dave Shaw, Class of '70, is owner, manufacturing & operations management consultant; owner Taurus Stampings Inc. in Guelph, Ontario – a metal stamping company specializing in deep drawn stampings.
9982 Christian Lépine, Class of '75, was recently  appointed Archbishop of Montréal. At the time of his appointment, Bishop Lépine was Auxiliary Bishop of Montréal. Born in Montréal on September 18, 1951, the Most Reverend Christian Lépine was ordained to the priesthood on September 7, 1983. He studied Theology at the University of Montréal and Philosophy in Rome.
11026  Kerry Watkin, Class of  '76, is living in Kingston on the waterfront these days! The former RMC Club/Foundation staffer now works for a firm called OntarioMD overseeing the funding and installation of Electronic Medical Record systems.
12985 Yvan Lavallée,  Class of '82, recently retired after more than 34 years of loyal and dedicated service to the Royal Canadian Navy and the Canadian Forces. Following graduation from CMR he then proudly served aboard HMCS Ships Athabaskan, Iroquois, Protecteur, and Provider. In between and after his postings to the fleet, Yvan was posted ashore to CFB Halifax, Marlant HQ, NAVRES HQ, the Trump program and CMS. Yvan will be moving to the Québec Eastern Townships.
13805 Claude Van Ham, Class of '82 spent seven years in the CF following graduation mostly involved in engineering positions with the CF 18. He later spent a year at Campus Computing Centre Head at University of Hawaii. Over the past dozen years or so he has been deeply involved in various engineering positions and currently is Senior System Engineer – Integrated Tactical Network at General Dynamics Canada C3ISS in Calgary.
14428 Don Fisher, Class of '84,  is the Pastor at Calvary Baptist Church in Vancouver. He married in '84, and has three grown up children.  The 1980 Kamloops senior secondary graduate took FRP in '95, and went to the seminary soon after. His passions are coaching baseball and fishing the rivers of BC.
14293 Gilles Larocque, Classe de '85– Directeur – Projet d'agrandissement et de réaménagement de l'hôpital Fleurimont at Centre hospitalier universitaire de Sherbrooke.
 M0424 Ray Idzenga, Class of '89, Comp Eng. With 30 years service, retired in 2007 upon returning from Afghanistan and now works on a Reserve Class B contract at the Canadian Defence Academy.
17393 Michael Sullivan, Class of '91, has been the  Royal Regiment of Canadian Artillery School Commandant, CFB Gagetown since June 2010. On his 1991 graduation from Artillery training, was posted to 1 RCHA in Lahr Germany. Since that time he has had numerous tours in and out of Canada. He is an amateur historian who enjoys photography and bike riding.
18685 Pierre Lalancette, Class of '93 completed 21 years of service as a Tactical helicopter pilots flying missions in all parts of the world including, Haiti, Kosovo, Bosnia, Lebanon and Afghanistan. Recently retired, he is now focused with partners on building Britelynx, an IT enterprise that delivers Air Operations Management Systems for the Aviation, Defence and Security market.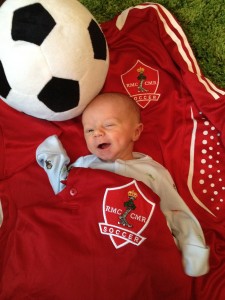 19798 Sean Carscadden , Class of '95 recently left the regular force to provide more long-term stability to his family. He is currently exploring various post-military career options while thoroughly enjoying a return to his piloting roots with 400 Reserve Squadron at CFB Borden. Besides flying he is busy in a variety of other roles with including standards and instructing, where his previous experience is serving him and the Squadron well.
20760 Brock Heilman, Class of '97, is the J3 at Canadian Material Support Group. The former Redmen goaltender in the Jacques Tremblay & Andy Scott eras now lives in Orleans just outside of Ottawa. He is originally from Sherwood Park, Alberta.
24446  Jackie Power, Class of '09, is the quarter master of 2 Service Battalion in Petawawa and loving it! The I Term 2008 RMC Cadet Wing Commander got engaged to another CF officer this past November; the wedding is scheduled to take place next summer (he is deployed on Op ATTENTION right now). Over the past year, Jackie also competed in the Petawawa Iron Man and travelled to Brazil with the C.F. fencing team for the CISM world games.
M0994 Brandi Sarmazian, Class of '13 and wife Varant welcomed baby Hovaughn Maxwell Sarmazian, born 15 March, 2012 at 1:44pm, 6 pounds, 3 ounces, 46cm. Hovaughn is the couple's first child (Photo left –  a sure fire future soccer star – likely with the Paladins). Brandi spent many years with the First Battalion the Royal Canadian Regiment (1 RCR.). He is now an aspiring intelligence officer. OCdt Sarmazian is a III year Otter Squdron student majoring in economics. He is a varsity soccer player and the Squadron's Sports Officer.
9143 Bruce McAlpine, Class of '72 – sends along these tips:
Hiring doesn't have to be an uncertain process!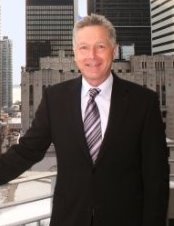 1. Who am I REALLY looking for?
2. Where am I going to find him/her?
3. How am I going to evaluate him/her?
4. How am I actually going to hire him/her?
5. How am I going to successfully "on-board" him/her?
6. How am I going to retain him/her?
Question 1 – Who am I REALLY looking for?
In our 40 years of experience we have found that a successful long term hire must start with identifying who you REALLY are looking for. It is also our experience that this step is usually either overlooked, or simply assumed.
You need to start by asking the question "What do I need to get done?" (the "Job Specification") before you can determine "What kind of person could do this?" (the more traditional "Job Description").
Once you are crystal clear on the task, you then need to identify educational background, work experience and personality/character traits necessary for someone to be successful in the role.
It's all about the fit!
Actually, once you know who you are looking for, you will easily be able to screen prospective candidates in terms of education and experience right from their resumes. What you can't get from a resume is this fuzzy construct called "fit". Consequently, firms often hire on the basis of education and experience, and fire 6 months later on the basis of fit – "Smith just didn't work out, although I don't know why".
2 Tricks to figure out "Fit"
Here are 2 techniques to help you get a handle on "fit". First, think back to the best person you have ever had in that role, and identify what you liked about him/her. Similarly, think back to some of the failures, and identify why they just didn't make it. The other technique is to imagine yourself writing your successful new hire's glowing first annual review, and complete the following thought: "Smith worked out really well because.", and think about the underlying character traits that made him/her so successful.
Need help?
Fulcrum Search Science Inc. is a Toronto-based search firm with global reach that brings professional search and assessment rigour to the critical $100-250K compensation band. To get our team working for your team contact Bruce McAlpine at 416.847.4989 (toll free 866.409.4990) or Bruce.McAlpine@FulcrumSearchScience.com and start looking forward to your next hire.