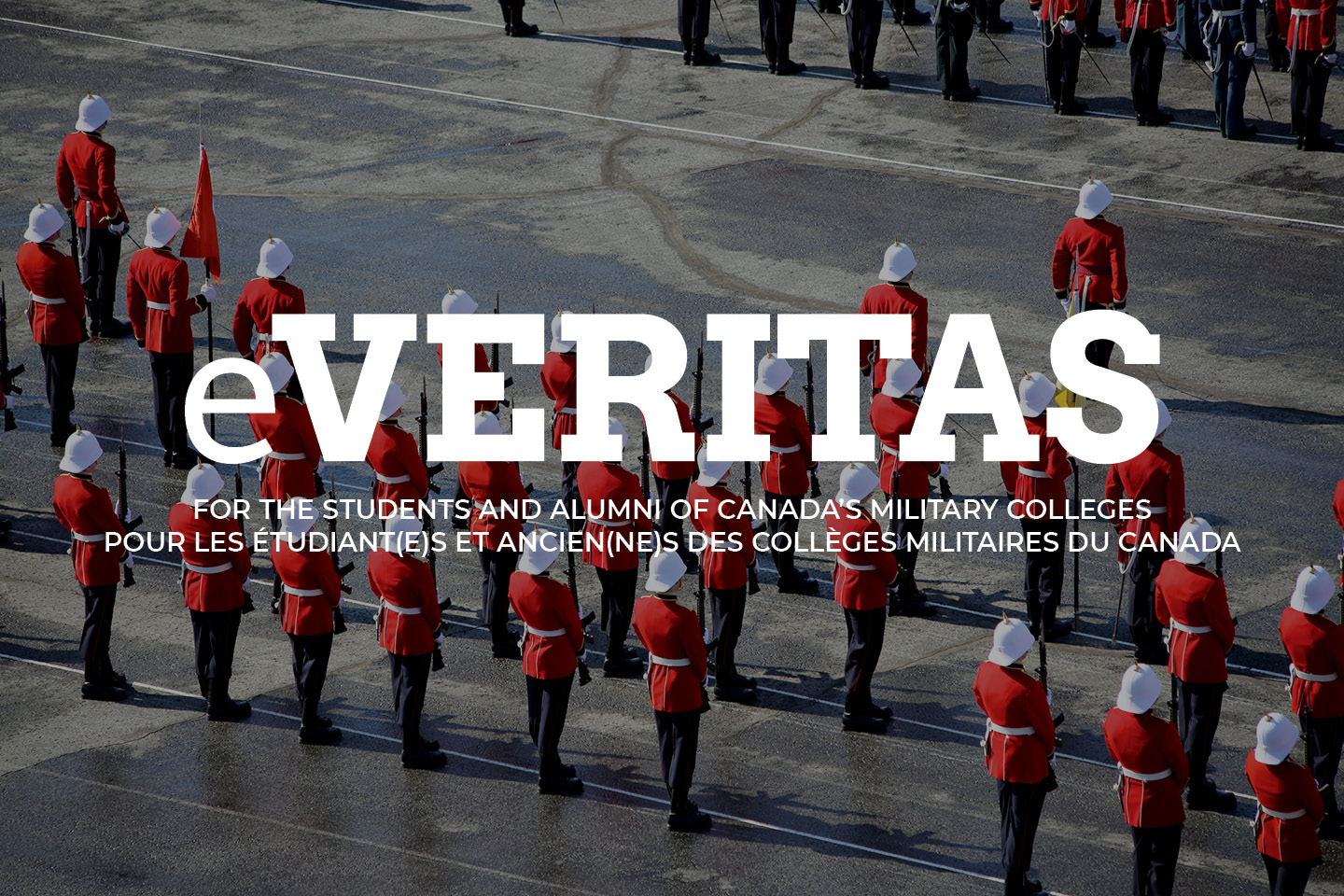 Varied Career for Ex-Cadet
Article by 25366 NCdt (IV) Mike Shewfelt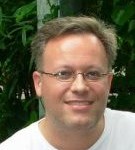 18798 Steven Beggs graduated from RMC in 1993 with a degree in Honours Economics and Commerce. He headed to the Armoured School at the Combat Training Centre after graduation, but a serious knee injury early on in the course saw him back at the College while he waited for the career managers to figure out what to do with him. "This happened to be during the period impacted by the FRP (Force Reduction Plan)," Beggs recalls, "so instead of being reclassified I was given a golden hand shake and released from the Regular Force." That move lead to a varied career for Beggs, both in the civilian world and as a Reserve officer.
"The same day that I released from the Regular Force, I joined the Reserves, rebadged Logistics, and started working with Reserve (now 762) Electronic Warfare Squadron. At the same time, I went back to school, working toward an MA in War Studies at the College," he says. Beggs graduated with his MA in War Studies from RMC in 1996 and, with a research focus on ethnic conflict and refugee management issues, he transferred to 1st Canadian Division Headquarters as a Civil-Military Cooperation Officer (J5 Ops 2). Beggs spent a year there before going back to the Armoured world as the Quartermaster of the Governor General's Horse Guards in Toronto. He left the Reserves in 2002.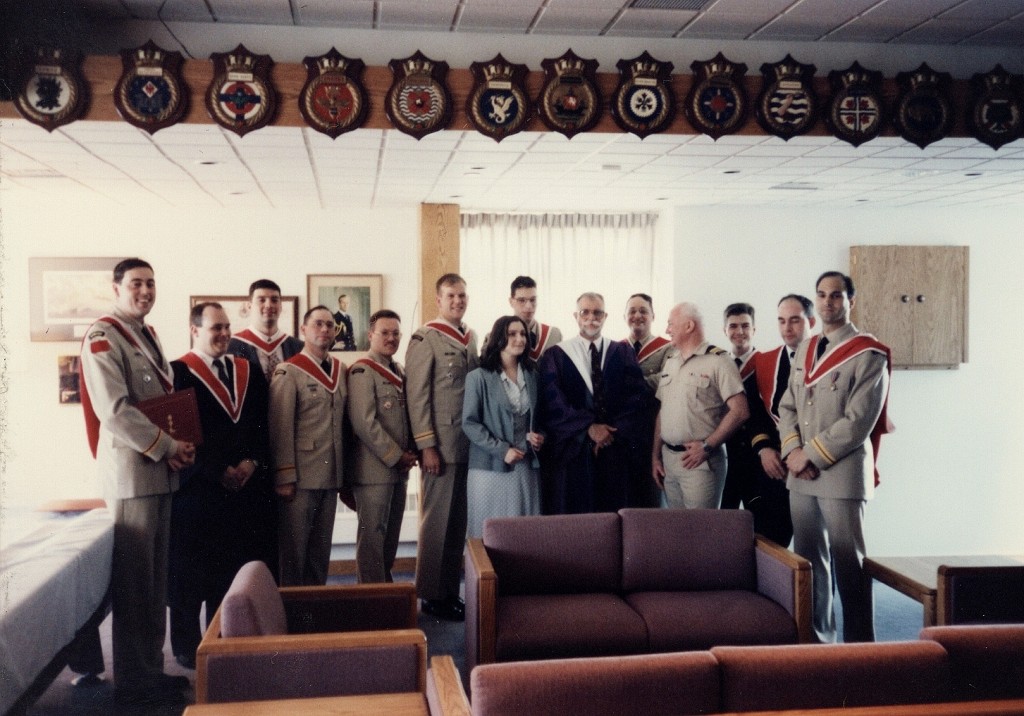 Beggs moved to Mississauga in 1997 to join a boutique sales and leadership training consultancy, where, he says, " I had the privilege of working with some amazing companies, helping them create world class selling organizations." He spent six years there before moving to American Express, where he served in a variety of roles, including call centre training, before ending up with the responsibility for establishing and managing a sales training and certification program for one of the card member acquisition channels that operated in 18 countries.
In 2009, Beggs joined Home Depot as the Senior Manager, Learning, where he currently leads one of the instructional design teams responsible for non-store operations (merchandising, supply chain, etc) and in-store product knowledge and specialty department training.
There are bound to be a number of highlights from such a varied career. "Qualifying to deploy and "fight" an Electronic Warfare Squadron was one of the highlights of my military career, as that is something normally reserved for officers in Signals or Intelligence, not Logistics," Beggs says. "It was also rewarding to be able to use the research from my MA during OP Assurance, the operation to repatriate Rwandan refugees, in 1996."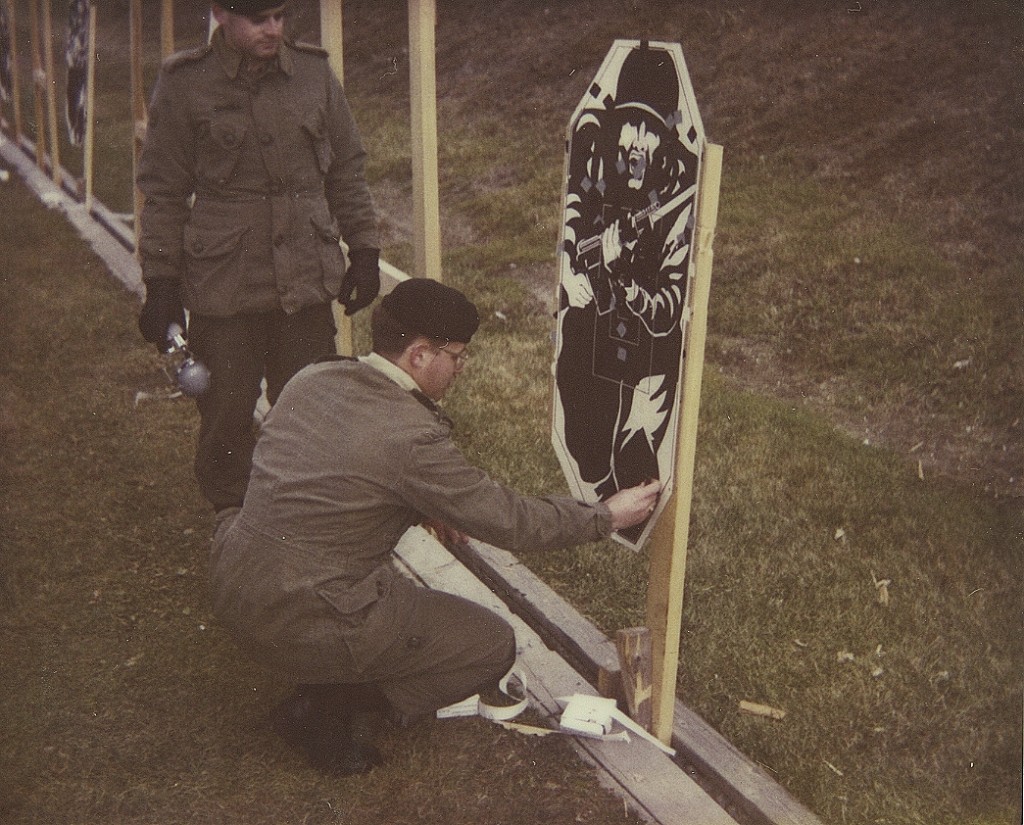 He also has a number of highlights from his time in the civilian world. "The first opportunity that I had to lead a multi-national team, when I took over responsibility for Amex call centre training in Mexico, Brazil and Argentina, was a high point for me. While working for Amex, I was also able to achieve consensus among 18 different countries regarding the requirements to certify a sales-person. I also helped lead the re-launch of a card member acquisition channel for Amex Sweden." More recently, he lead the the launch of a new Learning Management System for Home Depot Canada.
This varied career began with four years at RMC, and Beggs has plenty of memories from those years. "One of the memories that is burned in my mind," he says, "was refereeing an IM soccer match in the Old Gym. In walked one of the Commissionaires. He asked us what we were all doing there, didn't we know that the Coalition forces had just started bombing Iraq? Needless to say, the game ended rather abruptly and I recall squeezing myself into the 8 Sqn lounge to watch the same CNN footage replay over and over until 3 or 4 in the morning."
While he didn't play any Varsity sports during his time at the College (he calls himself an "IM Warrior"), Beggs did represent RMC as a member of the debating team. "I was particularly proud to represent the College, along with 18418 John Turner at the 1992 World Debating Championship in Dublin, Ireland. I was also part of the team that beat West Point twice, once in 1992 with 18418 John Turner and again in 1993 with 18803 Michael Black."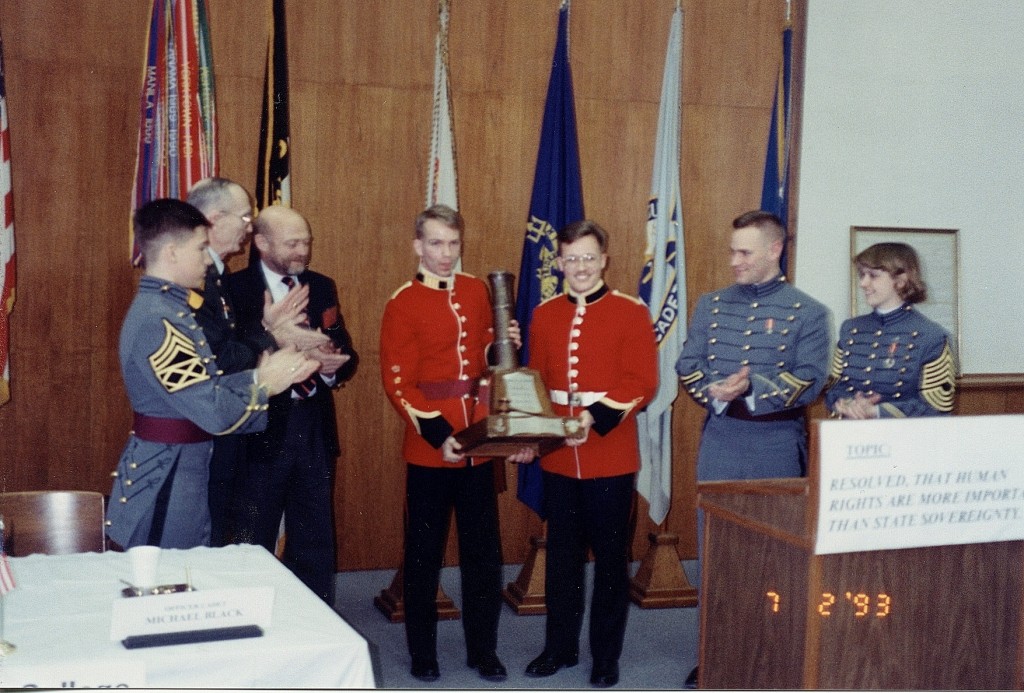 Beggs had his share of lighter moments, too. "18419 Paul Turner and I were the only 2 survivors in the Hons Ec and Comm program," he recalls. "At that time, we were "discouraged" (actively) from taking coffee from the Mess over to our classes… something about not being able to salute while carrying a briefcase in one hand and a coffee in the other. Being undeterred in this, Paul and I began an informal competition to see who could bring the largest cup of coffee to class. It started with normal mugs, quickly progressed to extra-large travel mugs, and ended when Paul showed up one day with a West Point "mug" that was intended to hold drinks for an entire family while attending a football game. It easily held 3 or 4 liters, which he had filled by draining at least one (possibly two) of the coffee urns in the Mess."
These lighter moments also included, from time to time, his professors. "4824 Dr Jack Treddenick (Class of '60) was one who stood out. I don't think 18419 Paul Turner, 18898 Maryellen Seguin and I will ever forget the infamous maroon sweater, or celebrating the day Dr Treddenick actually showed up to our Quantitative Analysis class wearing a different sweater. It only happened once that I recall; perhaps we made too big a deal of it at the time."
"I remember Dr. Jim Finan as well, who I also did Post-Grad Studies with. While doing my MA, with much respect (and never to his face) we knew him as "Dr Doom" because "We're all going to die… horrible, fiery deaths." A brilliant man, who challenged us to look at every side of an issue, despite what we perceived at the time to be his somewhat pessimistic outlook. He's also the only prof that I recall who ever gave me an A for one of my papers, and he did it twice. How could I forget that?"
"Dr. Bill Hurley was another prof that I remember. Dr Hurley introduced Paul and I to Kuhn-Tucker Conditions. Despite the fact that we were unable to solve a single problem using these, Dr Hurley generously provided us with 2 (possibly 3) scenarios on our final exam that required us to use them. He was also a defensive line coach for the Queens football team, which may have been why he was interested in using the Kuhn-Tucker conditions to determine the optimal price for Argos tickets. (If you're interested, despite our best efforts, the answer, it turns out, is not -$1000.)"
Steven and his wife Judy, who were married in 2003, currently live in Richmond Hill, Ontario and are active members of their church, Upper Room Community Church in Vaughan. He serves on the Board of Elders and they both help to teach Sunday School. They have one daughter, Danya, born in 2007.