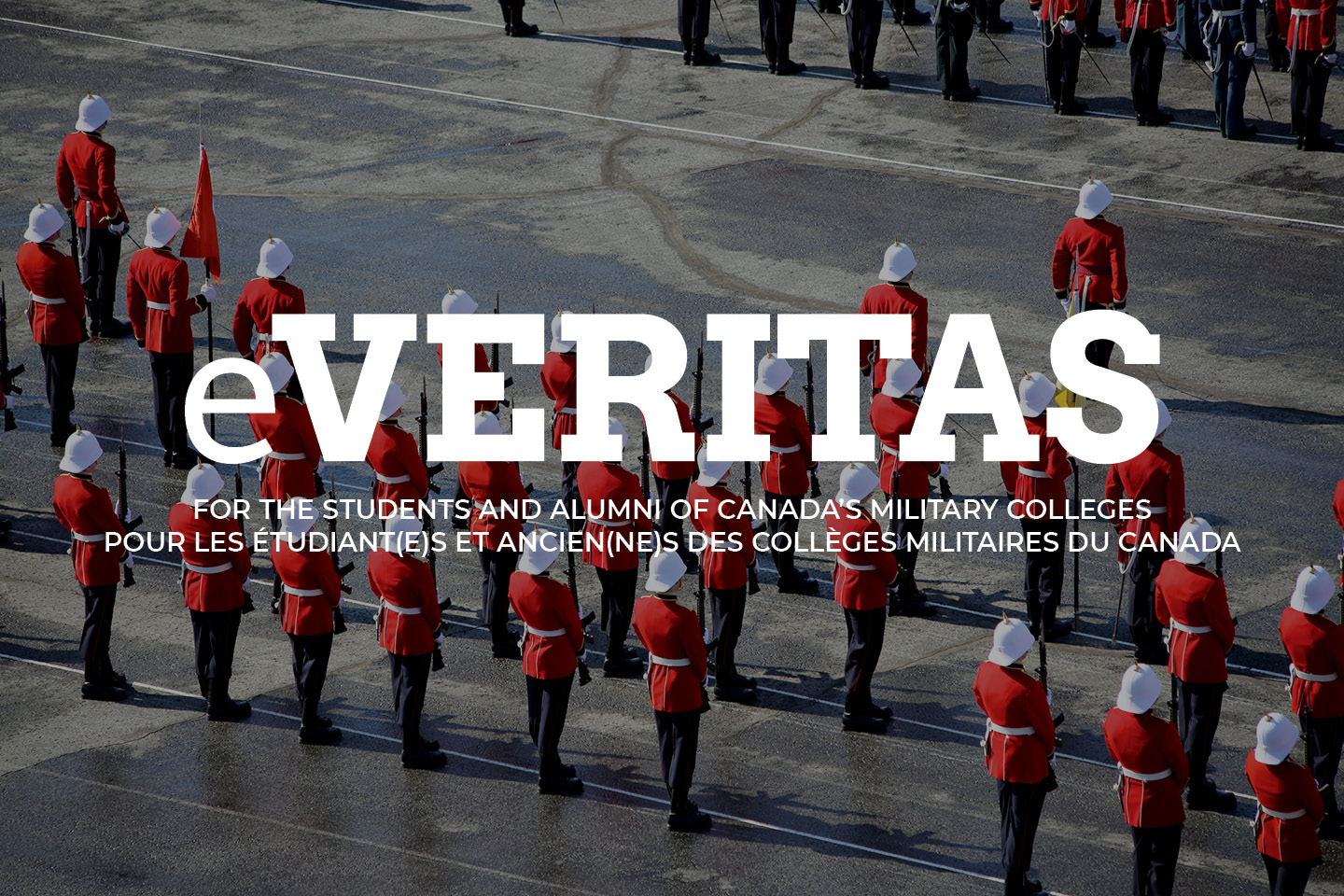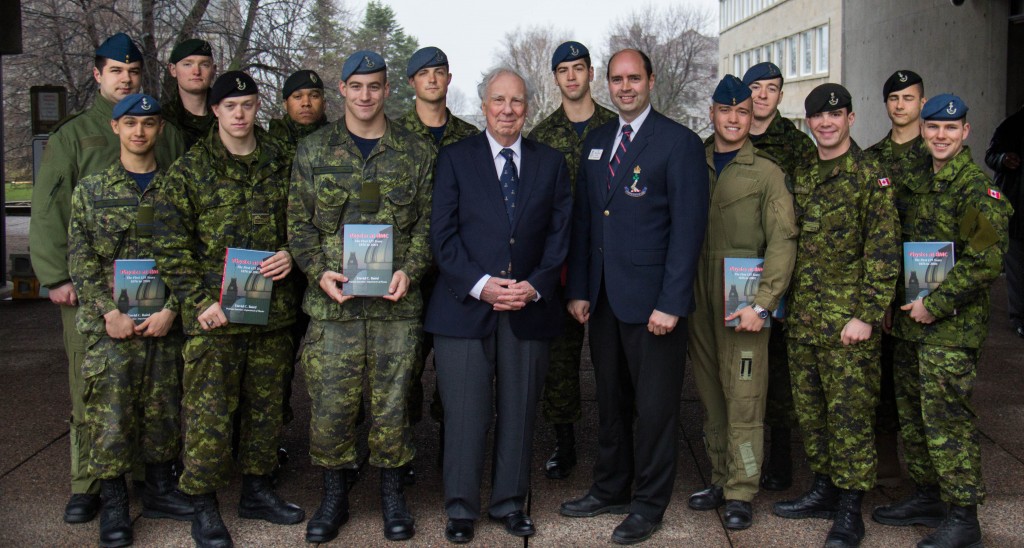 Caption: Pictured are Dr David Baird (centre left) and Bryan Bailey, RMC Club, Executive Director following the presentation of the Physics at RMC – The first 125 years to graduating physics students.
Class of 2014 & the Dr Baird RMC Physics History Book
Thanks to the tremendous donation by Ex Cadet 14418 Marnie Dunsmore – Class of 1984, all members of the 2014 Physics graduating class received an autographed copy of the book – Physics at RMC – The first 125 years – 1876 to 2001.
The donation was administered through the RMC Foundation.
Not only did these students receive the autograph copy, they received it from the author himself, Dr David C Baird. Dr Baird spent well over ten years editing and finalizing the 179 page hard cover collectors item.
The RMC Club still has a limited number of these books in stock and the first preference is to give former RMCC physics students the first opportunity to purchase a copy. The price is $42 per copy (including tax).
Below is a list that we have of former physics students who we do not have a current e-mail contact. If you recognize a names(s) – please pass on the info to them and / or us and we will contact them individually.
Only a limited number of books remain. For all those interested in purchasing – check book order  process here.