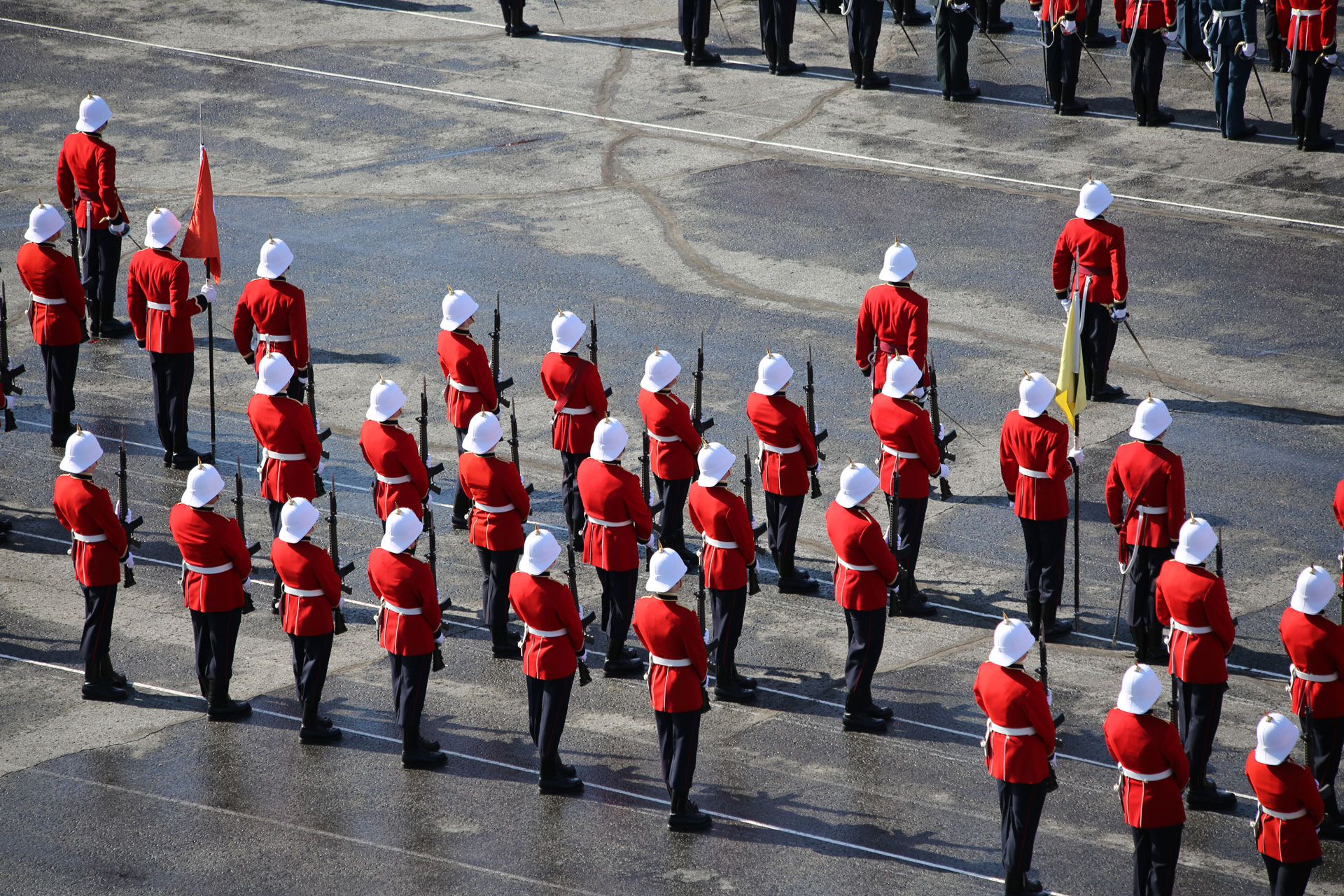 Class of 1952 Anecdotes
I often enjoy receiving emails from ex-cadets and my colleagues can often hear me laughing as I read them. Thanks to a couple of members of the Class of 1952 for submitting these stories.
Karen Inkster, Alumni & Heritage Projects
Karen.Inkster@royalroads.ca
"Corporal Clinger"
We had a "Corporal Clinger" in our 1st year at RR in 1950-51. All my RR classmates should remember who our "Corporal Clinger" was. He was a fine gentleman and a good Canadian. He just didn't feel suited to the military lifestyle. Neither did a few others of our class. Those classmates (including "Corporal Clinger") were released by RR by the end of our 1st year.
What distinguished our "Corporal Clinger" from the others, however, was his fervent desire to leave as soon as possible, his determination to make it happen immediately, and the physical and mental strength that he exhibited while he endured almost-daily punishment, cheerfully, for several months. He was a born leader, if he but realized it!
One of "Corporal Clinger's" early attempts to get released by RR was in his writing the mid-term history exam at Christmas, 1950. There was but one big question on the 2-3-hour exam, a question which merited at least a 5-page answer.
The one big question was: "What caused World War No. 1?"
Clinger saw his chance. He scribbled his answer on his paper, "God only knows. Merry Christmas!", handed his paper in to the exam scrutineer, and walked out. We continued writing for the whole time available, largely because Clinger was right!
When we returned after the Christmas-New Year's break, we were given our papers back, with our marks at the top of the front page.
The professor had written on Clinger's paper, "The Good Lord gets 100%. You get zero. Happy New Year!" Arnold Eyre, 3277, (RRMC 1952)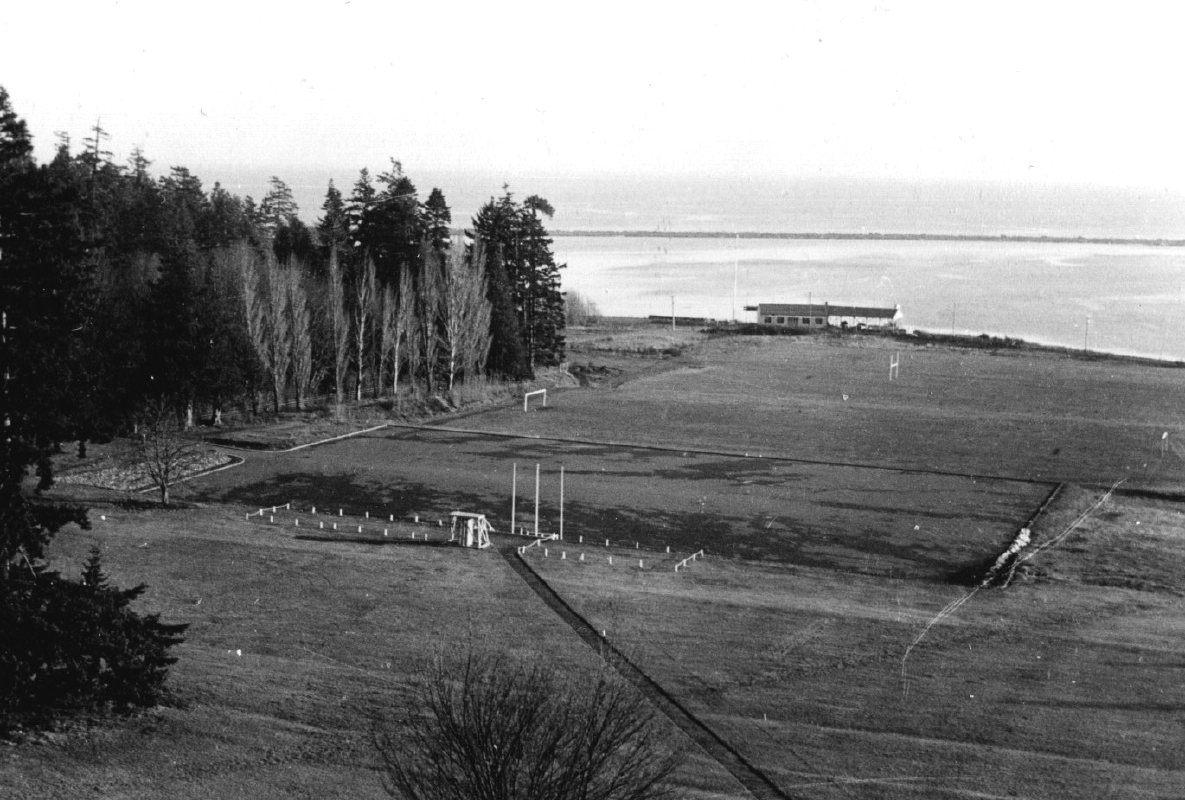 "Ole Liz is buried in the lagoon"
At the end of summer naval engineering training at RR in 1952, before repairing to HMC Dockyard for "Venture" training ashore and at sea, we had a "barn-burner" of a party, near the end of which we pushed/lifted the 1926 Essex (that 6 of us had bought (aptly, for $26!) and licensed (for, you guessed it, $26!), stripped, re-assembled (only to find 6 bolts still lying around!), and tried unsuccessfully to start up), up the front steps of Lord Dunsmuir's castle (He must have rolled in his grave!) and into the front hall, for some forgotten reason; just for the hell of it, I guess.
After a final round of jubilation, it was back out and down the steps, and a final attempt to start Ole Liz (unsuccessful, thank our lucky stars, as no one was in any condition to drive!), at which point some wag suggested giving Ole Liz, as, I think, that we called her, the "deep six". In my somewhat foggy recollection, we (10-or-so) pushed ole Liz down to the wharf at full 120 paces per minute speed and launched her into the lagoon. May she R.I.P.! Arnold Eyre, 3277, (RRMC 1952)
As I further recall, the Essex was stuffed with hay before its final run. The hay was duly set afire to give the Essex a proper Viking funeral.
Of course there were no spare parts for the vehicle, so replacement parts had to be "engineered " by the proud owners. I was particularly proud of the hub caps. We found that the brass ends of fire hoses were almost a perfect fit for the Essex axles. With a little re-boring of the threads, they were a completely perfect fit and shone up magnificently, Another "team" worked on the head gasket which also had to created from scratch, as did the valves that were turned out on the shop lathes. Bill Evans, 3276, (RRMC 1952)