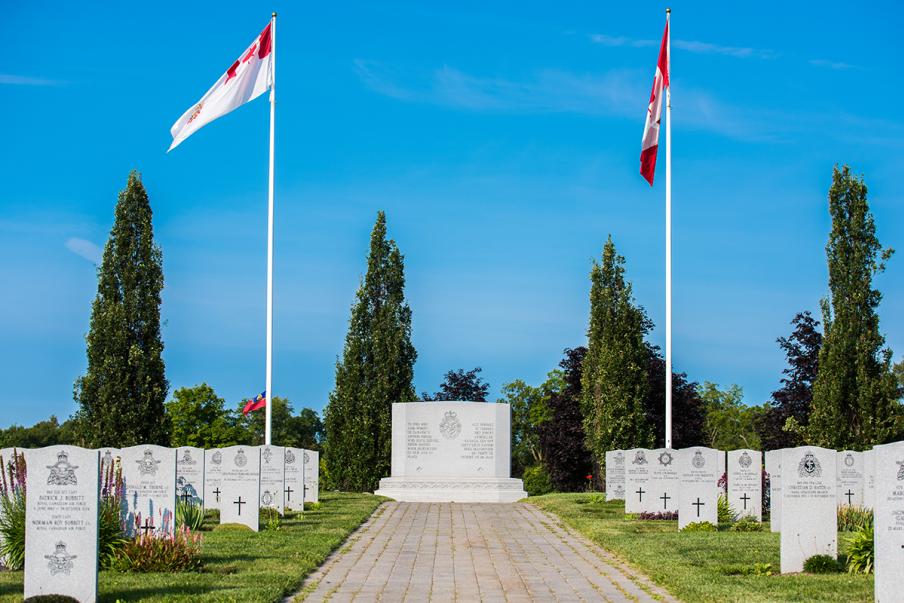 Donald J Gates, class of 1969, RMC #8035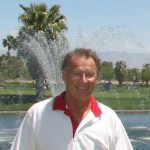 Donald James Gates was born 17 April, 1947, grew up and graduated from high school in Edmonton, AB. Don arrived at RMC in the fall of 1965 and proceeded to find his niche playing on left wing for the JV Redmen with two other class members, John McCormick and Doug Smith. Coach Wally Travis always had his hands full with that line and the commentary about their play was legendary. Don made his academic high-water-mark in chemistry by staying awake through a whole year of lectures, about 160 hours, as it was a double credit course. He may have been alone in that achievement. Unfortunately some of the other topics did not capture as much of his interest and he departed after first year, in the spring of 1966.
As Alberta was home, Don returned to Edmonton and attended UofA, graduating with a BSc (Hon) Biochemistry, MSc Microbiology and PhD in Experimental Surgery. This was a more complex academic path than first meets the eye. Along the way Don did research at Dartmouth College, NH 1995-97 as part of his masters program and at U Manchester, UK 1980-82 as part of his doctoral research. After receiving his PhD, the newly minted Dr. Gates travelled to Loma Linda, CA and entered into a long working career in the chemistry of safe drinking water for many North American municipalities, primarily through the chemistry of chlorine dioxide as a purifying agent. While this led to commercial success and recognition, perhaps the most well known of Dr. Gates' work was between 2001 and 2003, using a variant of the same technology, to de-contaminate the Capitol Hill complex, including the Senate Hart Office Building, as well as the postal facilities in Washington and New Jersey after they had been contaminated with weapons-grade anthrax spores. His work remains at the state of the art. Throughout his professional life, Don contributed to several publications and development of regulations dealing with use of chemicals in drinking water treatments. Dr. Gates authored "The Chlorine Dioxide Handbook" (1998) and co-authored two other related works contributing to the state of the art.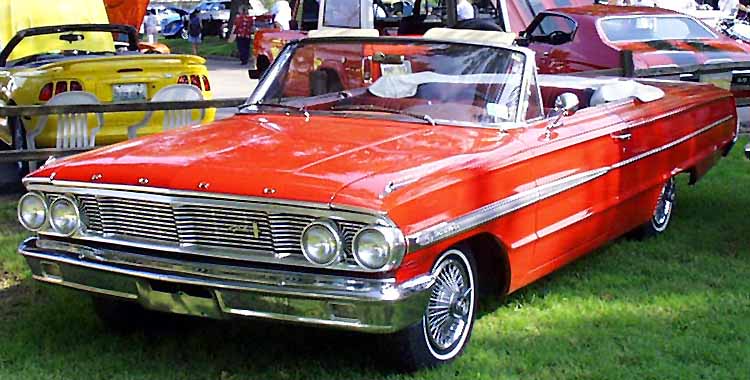 Don made his home in California, and was often seen on the streets of Sacramento in a 1964 Ford Galaxie convertible, top down, of course. Over the years he developed a wide circle of friends and acquaintances and on one occasion, was surprised when one of them nearly ran him down in the parking lot of a grocery store. Don instinctively slammed his fist on the passing fender only to find that the lady driver did not know him and, in fact, complained to a nearby policeman who summarily arrested and cuffed Don on some kind of assault charge. He spend the night in jail and the charges were dropped (of course) but we never let Don forget his "criminal past" and often speculated that accompanying him across a border might get us all in trouble.
For a number of years, Don's first-year RMC buddies had lost track of him. Don's old JV line mate, Doug Smith, moved to Santa Rosa, CA in 1996. At that time, he and John McCormick, centre from that line, were working for Wescam with classmate Gerry Gainer. In a chance meeting, Doug recognized a slightly older, thinner and fuzzy-topped Don and brought him back into our sphere. It turned out that Don had already made contact with the RMC Club and had become involved with launching a "northern California" branch of the Club. One of Don's initiatives was to plan a rather grand golf tournament, which eventually required an equally grand and difficult extraction plan. While that fizzled, it did lead him to a renewed association with RMC and, in particular, with the hockey team. For many years, Don made personal contributions to support the RMC hockey team through donations to the RMC Club Foundation and by participating in Foundation fundraising events. Several times Don participated in the Ottawa to Kingston war canoe trek, now called the Chasse Galerie and an annual event.
As it turned out, Don had occupied a universe somewhat parallel with the rest of us for several years, having periodic travel to Toronto and several other Canadian cities in his consulting work with municipal water treatment officials. Don made it a point to plan a Toronto trip timed to coincide with the annual Toronto Branch dinner at the end of April. Gradually this dinner became a regular meeting point for members of the RMC class of 69. While this was always held on a Friday night, Don added Saturday afternoon at the Chicken Deli, a Toronto landmark, to our annual Toronto reunion. Some of Don's Toronto-based lady friends would often join us for Saturday "brunch".
Don loved hockey and continued to play most of his life. He occasionally joined in an "old boys" game back at RMC for a reunion weekend and on one occasion he joined classmate Jack Reid at the famous Snoopy Senior World Hockey Tournament in Santa Rosa, CA. To keep his skating form, Don routinely strapped on the in-line skates for a workout around his home area in Sacramento.
In late May, 2001, four of us got together for a few rounds of golf in and around Monterrey, CA and Don joined us. His main contribution that year was the smell of burnt popcorn which lasted throughout the stay – somewhat a precursor to Don's future culinary contributions. Since then this golf week has become an annual event and Don has been central to each one. In June, 2006, we held the event in Osoyoos, BC and Don decided to drive up from Sacramento. Being ever the budget-conscious contributor, Don brought two cases of Two Buck Chuck, a California wine not available in BC. Although the declared value at the Canadian border was only $48 for 24 bottles, Canada Customs charged Don over $200 to bring this addition to our feast. This was a great story that got the better in the telling after several glasses of this same wine, which was never opened before 11pm. Don also started a tradition of bringing cigars for a late evening smoke-up. Rumour had it that some of these had been "rescued" from the anthrax-infested buildings but we never knew for sure.
Don loved to hear stories but mostly to tell them. His own were his personal favourites and some of us had heard them more than once. On one occasion, Don was reminded that the Good Lord gave him two ears but only one mouth and that the 2:1 proportion was intended to be a sign of expected behaviour.
And, of course, the supposed purpose of all this was to play golf. Don loved the game and was a keen practitioner. He particularly loved the driver and the 7 iron, and had several models of both clubs; he occasionally tried to donate his cast-offs as prizes during golf week. Don was a keen student of the game and its many arcane rules, some of which he felt compelled to interpret in a unique way. We all recall Don's critique of his own swing and his astute commentary, sometimes beginning during his back swing, and continuing until he asked if anyone saw where his shot landed. Nonetheless, Don mastered his massive slice (the banana) and, with his short game intact and careful monitoring of his shots by his buddies, he scored well enough to take the Commissioner's Trophy at Palm Springs, CA, in 2008.
When we get together for golf in north Ontario this year, we'll miss Don's sous-chef contributions to many of our meals, particularly Smitty's spaghetti sauce. And, try as we might, I suspect the cigars and wine might be a bit more ordinary than usual.
Don passed peacefully in his sleep on Good Friday, 2012, in Sacramento with family and friends at his side. He is survived by his brother Bob and sisters Judy, Lynn and Alice. His buddy Doug Smith had seen him earlier and had passed on all of our thoughts and prayers. Too soon he has left us. We know he's in a better place and will be smiling down on our stories about him. He'll always be one of us.
RMC Class of 1969
 Ed Add On: We first met Don Gates during the 1996-97 hockey season. Andy Scott was in his first year as coach of the Redmen. Rolande and I were helping around Panet House mostly working on "attracting student hockey players". Doug "Digger" Youngson was the Executive Director of the RMC Club; Art Wade was the main person for the Foundation.
We & Don struck up a nice friendship and over the next 15 years or so, we could always count on him to be around the college three or four times a year; Graduation; Reunion Weekend; West Point home and away or some other special event.
Don only spent one year at RMC as mentioned in the article above. However, we do not recall any other Ex cadet who had the passion and interest for the college and the cadets than him. He was very generous to a number of the programs over a long period of time.
Prior to his health failing during these last few years he was in close contact with a number of the cadets – who are all Ex cadets now. I'm sure many of them on finding out that he has passed away will be very saddened.
Along with his buds from '69 – we will miss him.
8788 Geoff Bennett – added: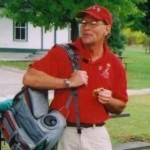 "Wendy and I were shocked to hear about Don's passing. We knew he had health issues but didn't know it was so serious. He was a member of the first two Chasse-Galerie canoe trips in 2000 and 2001. I remember him for his good spirits and his off-the-wall sense of humour, both on the trip and in the voluminous email correspondence that he and I carried on. He was keen on the history of the Rideau Canal. He also ensured that we had plenty of music to listen to and that the crew had an adequate supply of rum. One of the attached photos shows Don receiving his daily tot from 11386 Tony McDougall, the bartender on the inaugural 2000 trip and currently the chair of the Foundation Investment Committee. At his feet is 9318 Dave Bindernagel, former Commandant of Royal Roads and Don's mate in the "engine room" at the back of the canoe. In the background, ensuring that we maintain proper naval etiquette and traditions, is RCNC125 Stan Mitchell. Don was also special because of his love for the old college and its traditions. Even though he didn't graduate from RMC, he was a generous donor to the Foundation and a lifelong supporter of the hockey team. We will surely miss him."
8788 Geoff Bennett
le bourgeois de la chasse-galerie 2000-2011