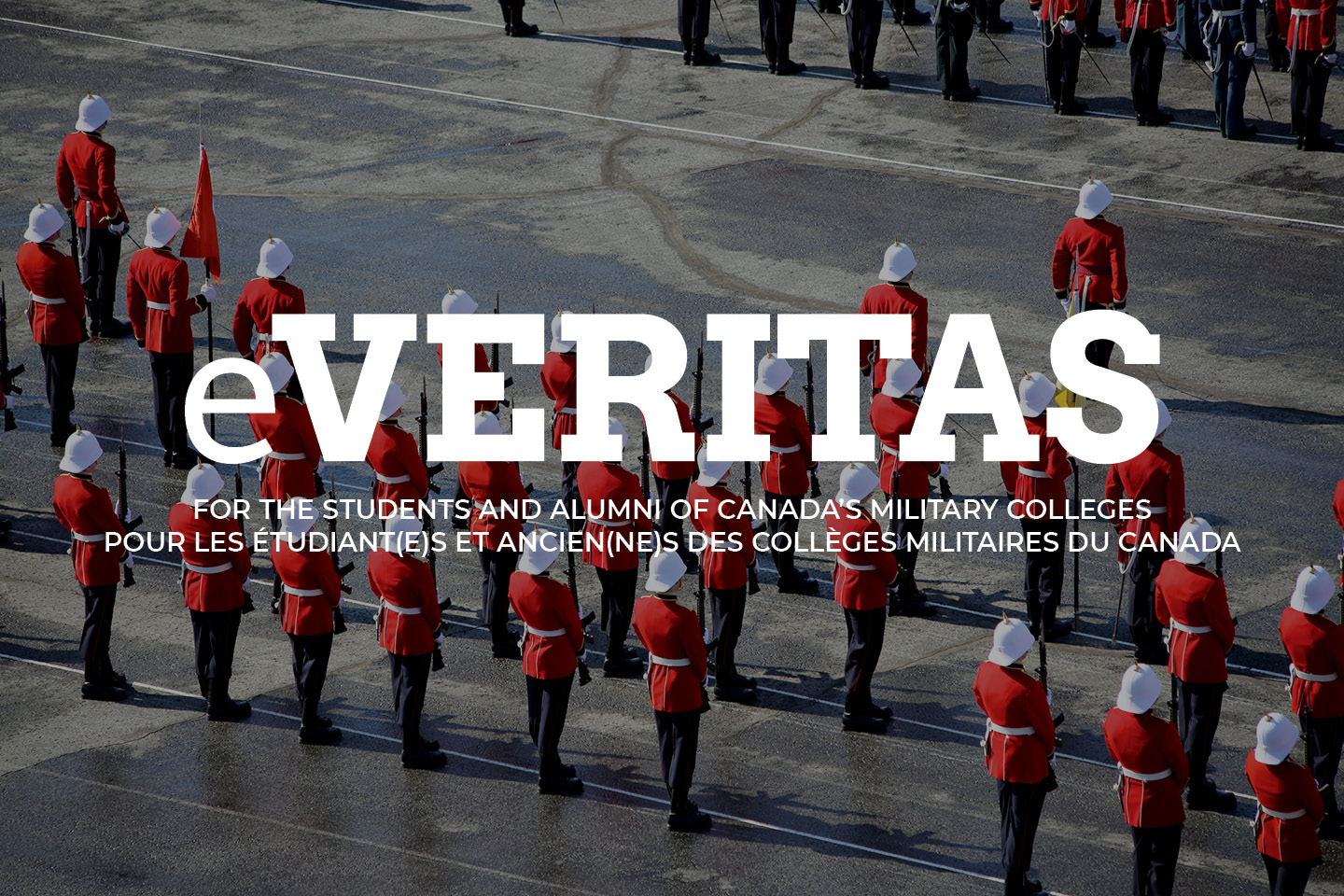 About the author
Claude Scilley is a journalist who spent most of his career in the sports department of the Kingston Whig-Standard, where he began covering high school and intercollegiate sports – including reporting on athletics at RMC since 1972.
A leading authority on all levels of sport in the Kingston area over the last four decades, Claude has been recognized for his work by the Ice Skating Association of Ontario, the Ontario Lacrosse Association, Ontario University Athletics and Queen's University. In 2008 he received the K.J. Strachan Award for editorial writing from the Ontario Newspaper Association.
Cates humbled to be walking path pioneered by the Major
By CLAUDE SCILLEY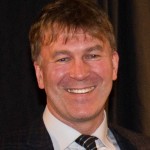 Darren Cates says he's proud to be following in these footsteps.
"I am," he says humbly, when asked about his appointment as chef de mission of the Canadian team at the next winter World Student Games, next February in Granada, Spain.
The man of whom Cates speaks is Danny McLeod. The Major, the father of athletics at Royal Military College, was not only instrumental in getting the Canadian Intercollegiate Athletic Union admitted to the international sport-governing body 40 years ago, he was the mission chief of Canada's first team at a FISU Games.
For Cates, RMC's current director of athletics, that's a strong personal reason to seek the appointment. There are also professional reasons for doing so, he said.
"It's a great opportunity for personal and professional development," he said, "but also it's so amazing to see our student-athletes compete at a world level. It reminds you that we have pretty good athletes. We don't always recognize what high level competitors our CIS athletes are."
Student Games — also known as Universiade — are the largest multi-sport event outside of the Olympics. They are held every two years, summer and winter, with eight sports on the winter calendar: Alpine and cross-country skiing, biathlon, snowboarding, curling, figure skating, hockey and short-track speed skating.
Though some of those sports are not contested in Canadian Interuniversity Sport or the Canadian Colleges Athletic Association, athletes are eligible if they're attending college or university either here or abroad, or are less than a year removed from graduation.
Typically, about about 2,500 athletes from 50 countries compete over an 11-day winter Games schedule. The largest winter Games in terms of participation was 2,668 athletes in Trentino, Italy, in 2013; in terms of competing countries it was 52 in 2011 at Erzurum, Turkey.
Canada has hosted the Universiade just once, a summer Games in Edmonton in 1983.
Cates was the transportation manager for the Canadian team at the 2011 Student Games in Shenzhen, China.
"Until you experience it first-hand, you don't realize how big these FISU events are," he said. It really is an incredible experience just to be part of a Canadian team."
As chef de mission, Cates said "ultimately everything falls on you."
"The winter Games has a much smaller staff so you do get into the weeds a bit more," he said. "You're at the technical meetings but you're also at the head-of-delegation meetings. Hopefully, if it all goes well, you're the No. 1 cheerleader, but you're also the No. 1 organizer. You decide on schedules and, as head of the delegation, if something negative happens, a positive drug test, an incident during a game, an incident in the athletes' village, you have to deal with it.
"You're ultimately in charge of the deportment and behaviour of the Canadian delegation."
Cates said he's consulted with two former mission chiefs, Beth Ali of University of Toronto and Theresa Hanson of UBC. They both offered the same piece of advice.
"Rest up," Cates said. They also advised him to "be present," by attending as many events as he can, and to treat all the teams equally. "Obviously, anywhere you go hockey has the biggest profile, but the figure skaters and biathlon athletes are working just as hard," he said.
"They said make sure you have good people around you because with the smaller team for the winter Games, everyone's doing everything. Just because you're the chef de mission, you're still packing t-shirts, you're still moving boxes. They said to make sure you pick people who are willing to do whatever it takes."
Cates believes being transportation manager at a previous Games gave him a good foundation for being mission chief.
"That was interesting because you had to get the Canadian team everywhere they had to go for games and practices, and you're in this enormous Chinese city, I think it was eight million people. It was crazy.
"I spent a lot of time getting out to all the venues, learning how to get to them, which ones you could use shuttles, which ones you had to take cars. Juggling schedules. It was a good (learning experience)."