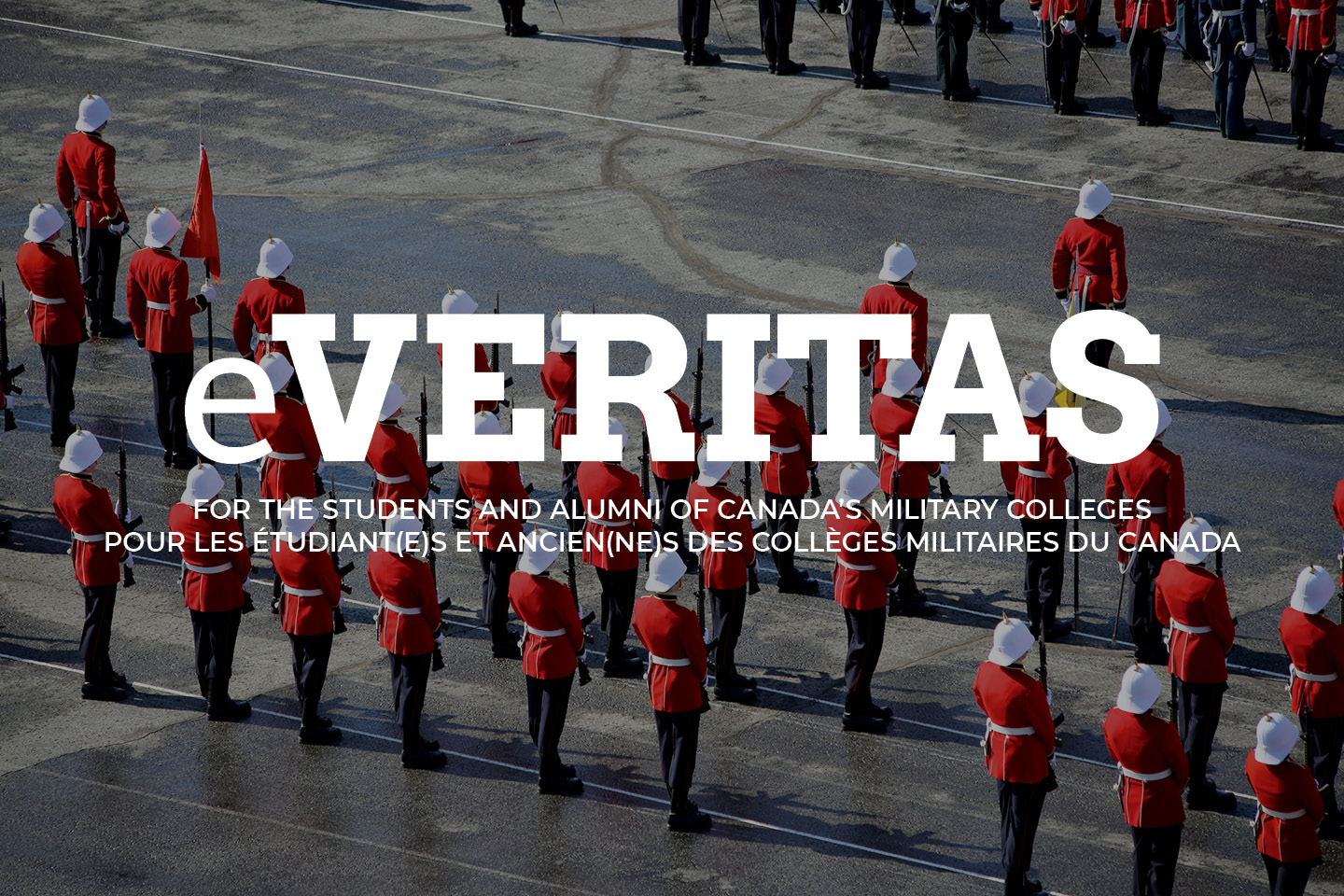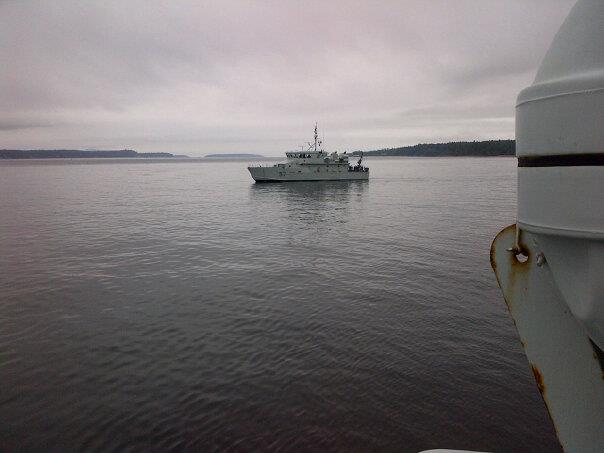 Commandant meets with RMC graduates around the country
24498 A/SLt Noelani Shore (RMC 2009)
Brigadier General Eric Tremblay, CD, Commandant of the Royal Military College of Canada, is headed from coast to coast to reconnect with RMC graduates at training establishments from Esquimalt, BC, to Gagetown, NB.
As a graduate from the Collège militaire royal de St. Jean in 1985, BGen Tremblay can relate to graduates fresh out of an educational training system and into their trade training. He visited the Naval Officers Training Centre at VENTURE in Esquimalt on Wed., July 18. He met up with members of the Royal Canadian Navy after spending some time on an ORCA Class training vessel, giving him some perspective of the environment in which MARS Officers are immersed after graduation.
In the informal meet and greet with MARS III and IV students last week, BGen Tremblay explained that all members of the Canadian Forces need to be ready for future challenges. Looking back over 30-year cycles, each generation has experienced new and complex fighting environments. The last generation saw the end of the Cold War and the escalation of asymmetric warfare in the Middle East. The generation before was faced with the end of the Second World War and the beginning of the Korean War.
The landscape will continue to evolve, and RMC will likewise continue to develop the leaders to tackle these challenges.
BGen Tremblay has held strategic positions in Afghanistan as the Assistant Deputy Chief of Staff Communications/ISAF HQ, as well as the Deputy Commanding General (Support) and Chief of Staff I (US) Corps in the United States. These positions, along with deployments to Cyprus, Bosnia-Herzegovina, and Afghanistan, have prepared BGen Tremblay for the unique challenges of balancing the academic side of RMC with the professional development of future leaders in the CF.
"I've been a part of many deployments, but it has been the sum of all parts of my experience that has prepared me for this role," BGen Tremblay explained. "The right mentorship plays a key part in ensuring incoming cadets are successful," he said, which is why the staff positions play such an integral role to the success of the college. They are there to "teach the cadets what right looks like," he added.
BGen Tremblay and his support staff are not demanding perfection from current cadets; it's more important for the cadets to learn how to strive to better themselves in the pursuit of excellence than to try to be perfect.
"If I had any advice for both current cadets and those who have recently graduated, it would be to trust yourself, keep an open mind and open heart regarding potential learning opportunities, and to strive to develop yourselves and be excellent," he said.
This has been a busy summer for everyone at the College, as work on strategic reviews continues to keep the institution and learning environment relevant for future challenges.
"It has all been about setting the right conditions to ensure we have another successful year," he said.
BGen Tremblay visited RMC cadets and ex-cadets in St. Jean, QC, while they were in the field in Farnham, and he is on his way to visit members of the Air Force in Portage, MB, and Army in Gagetown, NB.