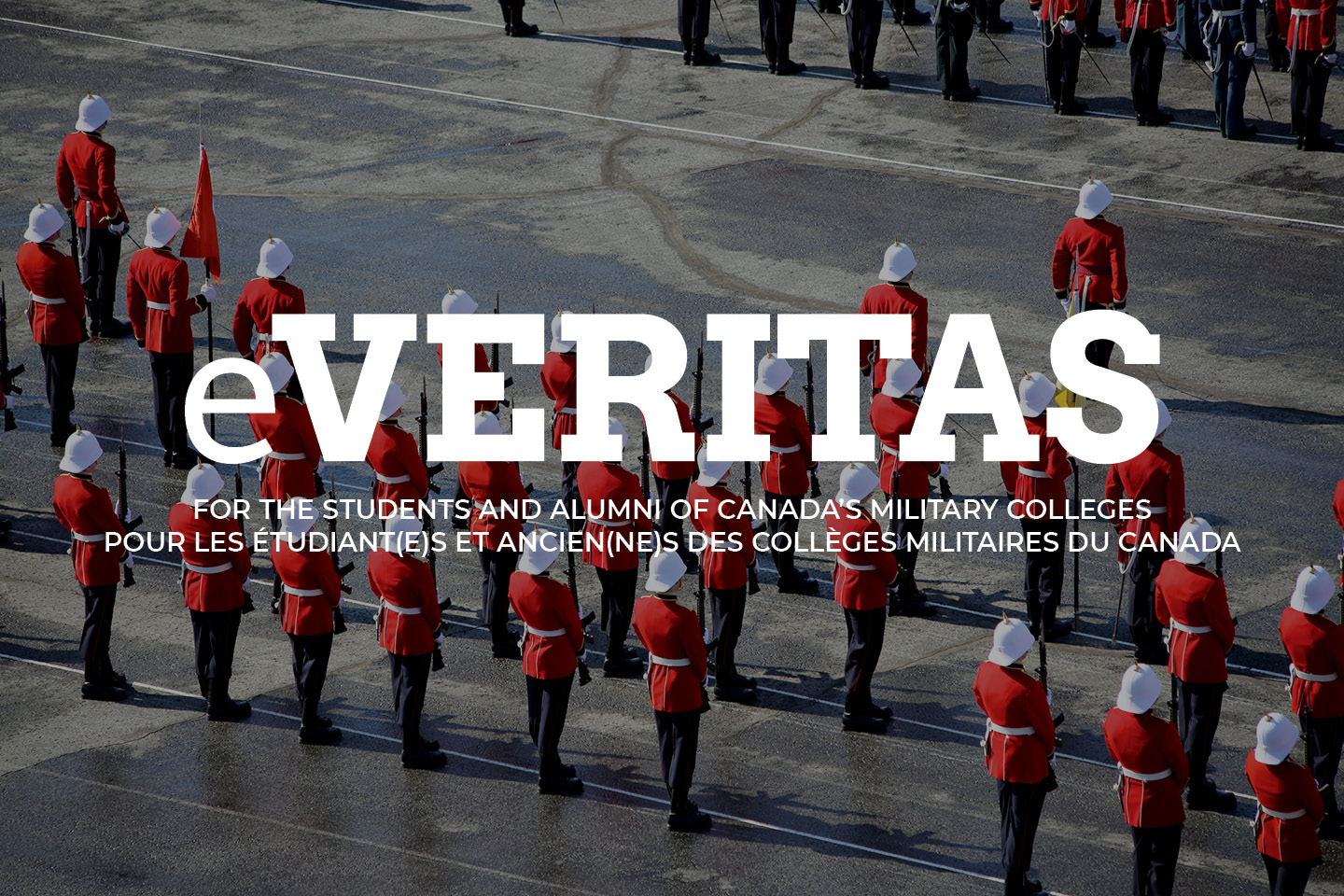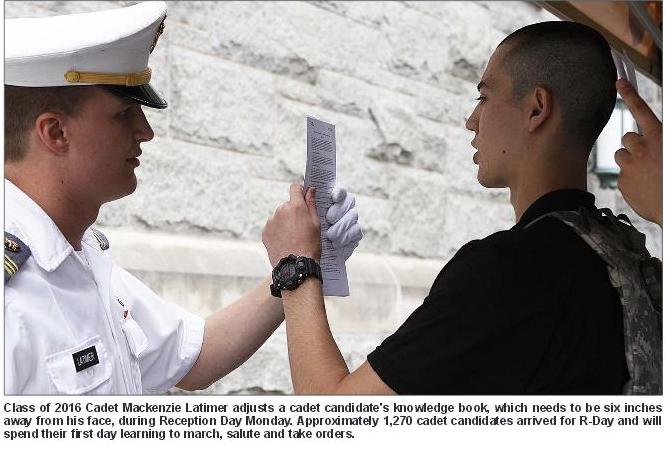 New cadet candidates begin challenge on R-Day
Story and photos by Kathy Eastwood – Staff Writer POINTER VIEW
Approximately 1,270 cadet candidates arrived at West Point Monday to begin their journey to join the likes of Dwight Eisenhower, George Patton, Douglas MacArthur and other members of the Long Gray Line who became leaders and officers of character.
The new cadets commit to 47 months of intense academic studies, military and physical training, take an oath of allegiance to the Army and get involved in at least one sport; all for the purpose of becoming trained Army leaders to follow in the footsteps of those who have gone before them.
MORE…
The new cadets began in the early morning at Eisenhower Hall joining family and friends for a briefing by officers in charge of companies and battalions and have 60 seconds to say their goodbyes before the cadet cadre march them to he waiting buses.
When new cadets arrive at Thayer Hall they are medically evaluated, receive clothing and shoes, identification tags, they're checked for contraband like cigarettes and weighed and measured.
Thayer Hall is also the place where the new cadets take their oath of allegiance to the Army.New cadets march to the barber shop for haircuts and arrive near Nininger Hall for drill training––learning how to march, salute and follow orders, especially orders coming from the cadet in the red sash.
"I can relate to the new cadets," Class of 2017 Cadet Kurt Niehus said. "My R-Day was very strange. I can see some concern from the new cadets with the trembling of their hands. Then there are those new cadets who will roll their eyes or shake their heads, but we fix that on the spot."
At the end of the day, new cadets are ready to dress in their white over gray uniforms and parade in front of their parents and friends for the traditional oath ceremony.
New cadets have already taken the oath, but they do so again in a ceremony meant for their family and friends showing them how, in just a matter of hours, the new cadets have already shredded their summer days of freedom––for military officer training.
"I've wanted to go to college and join the military all through high school," new cadet Kristin Vandeven said. "Going to West Point is the best way to do both."Vandeven said she is interested in the sport of rowing and hopes to join the Cadet Rowing Club in the near future when cadets make a choice of a sport to participate in.
Parents Ed and Debbie Vandeven accompanied their daughter to learn all they could about what Kristin will be doing."We are very proud and very excited for her," Ed said. "And a little nervous."
The 1,270 new cadets include 280 women, representing 22 percent of the class; 425 minorities, representing 33 percent of the class; 17 international cadets; and 13 combat veterans. Minority enrollment includes 189 African-Americans, 93 Asian-Americans; 119 Hispanic Americans and 10 Native Americans.
The new cadets were chosen from a pool of nearly 16,000 applicants.
After the new cadets in-process, they begin CBT, which teaches new cadets the fundamental skills of being a Soldier.
Leading the Class of 2019 through the first part of summer, Class of 2016 Cadet Katie Holder of Stillwater, Michigan, is the Cadet Basic Training commander (first detail) or 'Queen of Beast.'
"It's an honor to be chosen to command Cadet Basic Training and I am really happy to be here," Holder said. "I can remember beast barracks when I went through it, but I can barely remember R-Day. I like to call it the longest day you never remember."
Holder said beast barracks is how the cadets learn to follow orders before they can give orders."Beast barracks is six weeks and toward the end you can tell what kind of person the new cadets are and if they are going to be successful. The first academic year is the hardest."