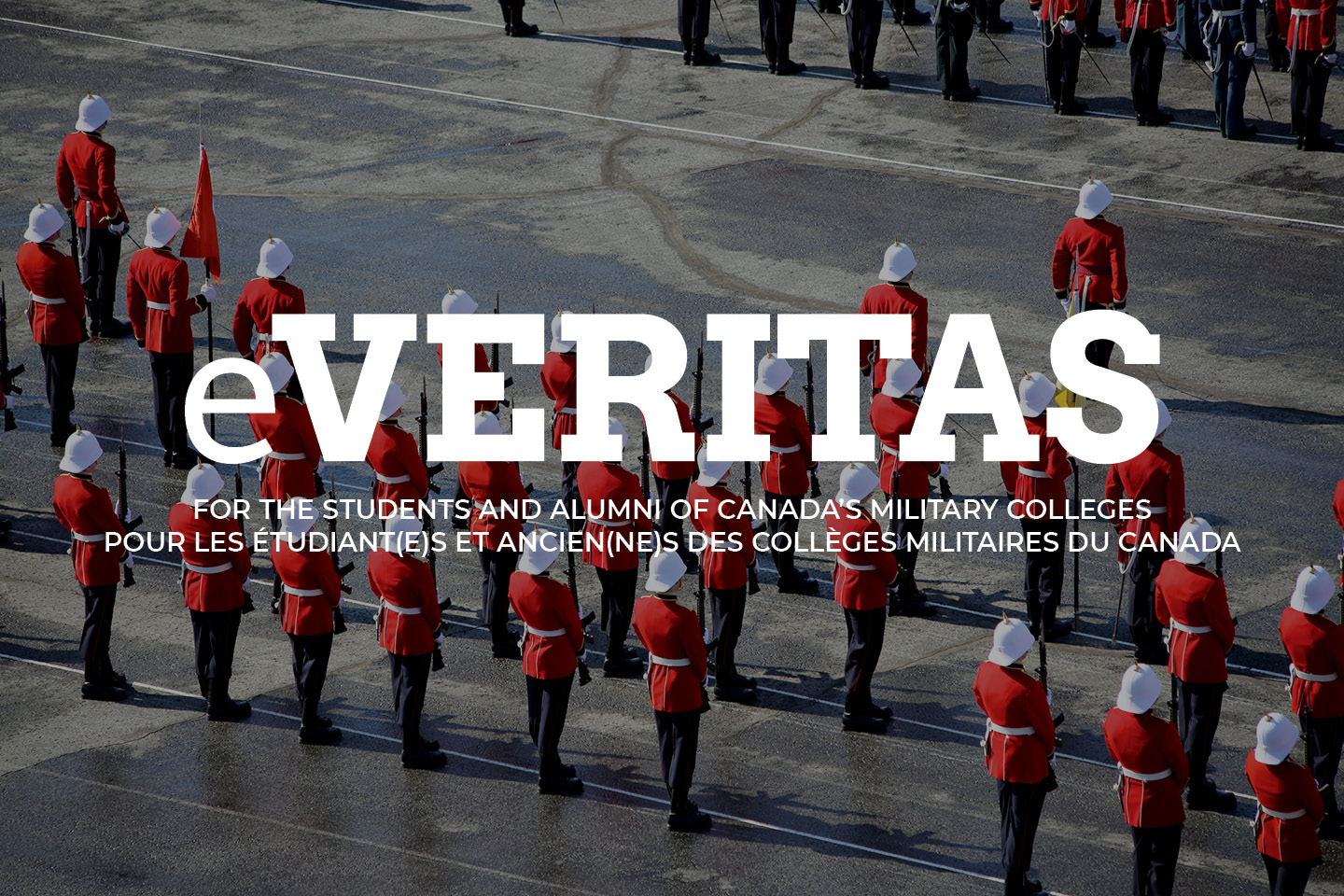 CCE Departmental Cup Challenge

'Mama' Meinzinger & Hubby on Moving Day!

RMCC Recreation Open House

The Sea Cadets Are Back On Board /

Les cadets de la marine sont à bords

MORE…
CCE Departmental Cup Challenge – Fun Day
Article & photos by: OCdt IV Lisa Udegbunam | 25949
The Chemistry and Chemical Engineering Department of the Royal Military College of Canada enjoyed their second annual CCE Departmental Cup Challenge on Thursday, 25 June.
Members of the department separated into nine teams to compete for the department trophy made by Laboratory Technician Clarence McEwen.
The competition was separated into 6 main events. There was first a canoe race in Navy Bay; then a team shooting competition in the colleges SAT trainer; a short relay race in the new gym that involved assembling and disassembling a C7 rifle; a tug-o-war competition; and finally a military themed trivia challenge.
Team Corcoran dominated the competition for the second year in a row, and once again took home the departmental cup.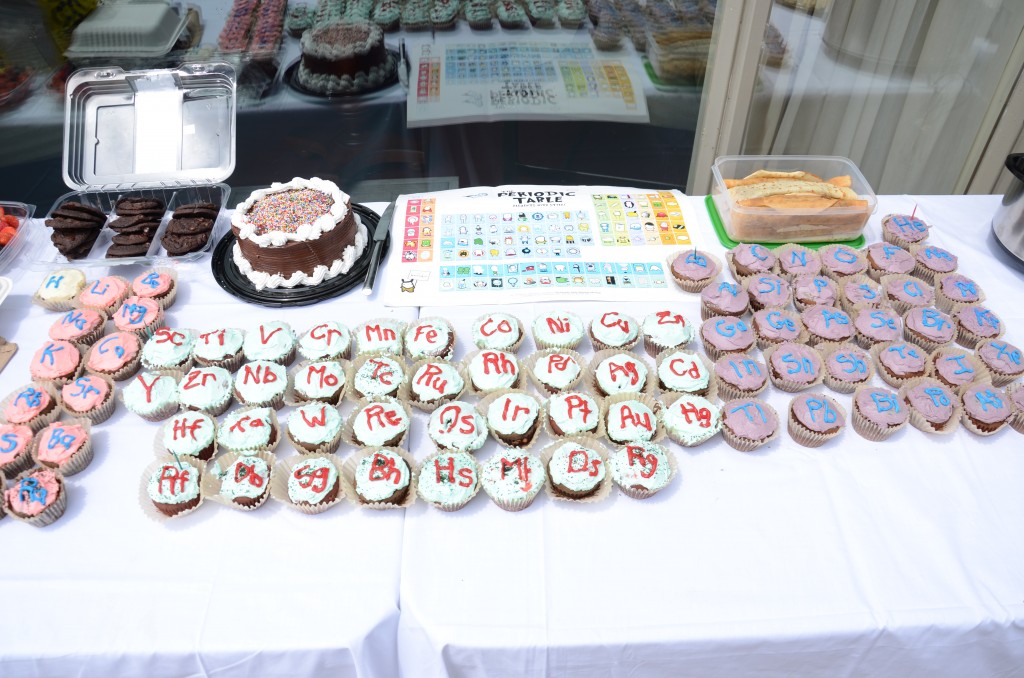 To finish the day off the department enjoyed a large potluck lunch on the patio outside the senior staff mess. The group also took the opportunity during the potluck to celebrate the 50th birthday of Dr. Danny Pagé head of the Department of Chemistry and Chemical Engineering.
A large thank you is directed to LCdr Paquette who organized the event with the help of Maj Hungler, Dave Twigg, Capt Franklin, Capt St. Denis, Capt Beaudry, 2Lt Soni, and the members of holding platoon.
***
(Click on photos for better viewing)
MGen & 'Mama' Meinzinger on Moving Day!
MGen (Al) & Mama (Joy) Meinzinger officially left the college grounds last week. Anyone driving through the main gate on Thursday would have noticed a flurry of activity loading up the big van parked near the residence of the commandant.
As most of us will attest, moving day can be pretty stressful. Our keen photographer, OCdt A Patry took the opportunity to drop by and the ever cooperative couple took a few moments from their work for him to take a few 'shots'.
Look closely at the sign that they are holding and you can see that they have not permitted the move to dampen their sense of humour. They will both be missed – especially by the returning cadets later in the summer!
We wish them and their two children well in Ottawa and beyond.
Previous Mama Meinzinger article
***
RMCC Recreation Open House
As part of the 'CAF June is Recreation Month', the RMCC Recreation Clubs hosted an open house on Friday June 26th at the RMC Boathouse to give staff and students a chance to try a variety of aquatic activities that our clubs offer. With a great turn-out for the afternoon, participants took part in windsurfing, paddle boarding, sailing and also had a chance to explore the Bay with canoes and kayaks. We even had some OCdts bring their own inflatable raft to enjoy the water on the perfect day.
Clear sky, light winds, good music and a BBQ created a great atmosphere for kicking off the summer, and now the water-based RMC Clubs are in full operation until fall. For more information about any of the RMC Clubs feel free to contact the Recreation Coordinator, Craig Palmer (craig.palmer@rmc.ca or 613-541-6000 ext. 8738).
Sincere thanks to Dolphin Scuba and all the other volunteers that made this event a great success and thanks to everyone who came out to enjoy our amazing waterfront!
***
The Sea Cadets Are Back On Board /
Les cadets de la marine sont à bords

***

The Sea Cadets Are Back On Board
Fellow readers, I am Officer Cadet Antoine Patry 27495 from 1 Squadron and I have decided for the next few weeks to get some hands on work for E-Veritas.
I am new to the world of reporting but this week I am bringing a fresh story of what is happening on the college grounds in the upcoming weeks.
Starting this week the HMCS Ontario is starting to put things into place and setting their annual Sea Cadet Camp. This week over a hundred sea cadets have arrived to begin their training as junior or senior staff cadets. During the upcoming week these staff cadets will learn the fundamentals of leading cadets in the objective of showing them the knowledge they have acquired in previous years on these same grounds and waters.
As of next week over 600 cadets will be arriving and filling up the college grounds for what looks to be a great summer for them. I will be back next week to bring more information on these young sea cadets and their adventures.
Les cadets de la marine sont à bords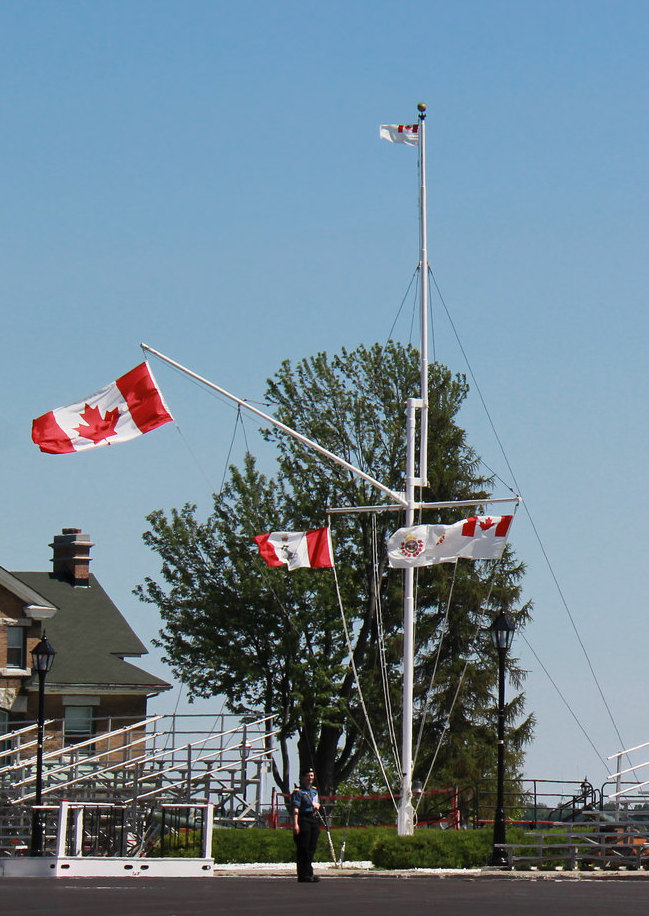 Cher lecteur, je suis l'élève-officier Antoine Patry 27495 de l'Escadron 1 et j'ai décidé pour les prochaines semaines de donner un coup de main au journal E-Veritas.
Bien que je sois nouveau dans le domaine du journalisme, je vous amène une histoire bien fraiche sur les événements qui se déroule cette semaine au collège.
Encore une fois cette année le HMCS Ontario commence à mettre en branle leur camp de cadets annuels ici au Collège. Au cours de la journée de lundi, plus de 100 cadets de la marine sont arrivés pour recevoir une semaine d'entrainement pour leurs positions de cadet instructeur senior et junior qu'ils occuperont tous l'été. La semaine d'entrainement des cadets instructeur couvera tous les principes fondamentaux de comment diriger et instruire des cadets. Ceci permet aux cadets instructeur de pouvoir enseigner toutes les connaissances qu'ils on apprit dans ce même camp au cours des dernières années.
Dès la semaine prochaine, plus de 600 cadets vont arriver et remplir le collège pour l'été. Je serai de retour la semaine prochaine pour encore plus d'information sur le déroulement et les aventures du camp de cadets de la marine.
More photos from the arrival of HMCS Ontario by Officer Cadet Antoine Patry 27495 – Here