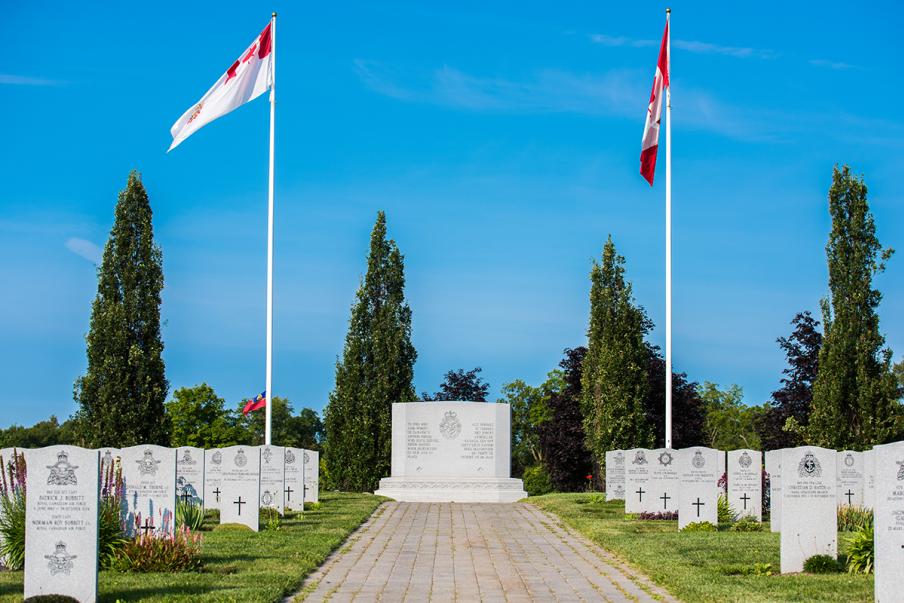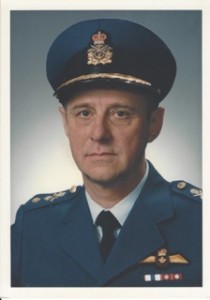 REMINDER:
3173 John Stewart – former commandant RMCC – 1980-82 passed away on Sunday, August 23 –
A memorial service commemorating his life will be held at Currie Hall, Royal Military College of Canada, Kingston, Ontario on Saturday, 12 September 2015 at 1:00 pm. A reception at the RMC Senior Staff Mess will follow.
***
Deaths
MORE..
I am an Australian, but I have a connection with RMC, as will be explained below.
The Alumni of the RMC Club of Canada will likely be interested to hear of the life of
Harry Messel
, who died in July this year, aged 93.  Harry, an outstanding achiever, was an Alumnus of the Royal Military College of Canada.
Harry Messel was a leading physicist and educator, and a brilliant organiser and campaigner for science.  The University of Sydney, where he was Head of the School of Physics for 35 years, has published an obituary: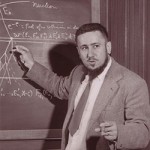 Another obituary, using much of the same text, was carried by a newspaper (Sydney Morning Herald, July 16, 2015) and is attached.
Harry Messel grew up in rural Manitoba (Herald article, paragraph 3). As I have heard him say, the
local
Native Americans were among his friends and playmates.  Virtually always they ran rather than walked.  It was quite normal for him, along with a group of them, to run many miles into town to sell beaver skins, and then run home.
Messel's first tertiary qualification was from the Royal Military College of Canada in Kingston.  Much later (from 1965), I was in Canada, working at RMC as a research associate.  While there, I noticed Harry Messel's name on an honour board, with the date 1941 (or certainly very close to that date).  The name "leaped out" at me, because I was well versed—as a student at the University of Sydney—in the personality and strong achievements of Harry Messel.*
In Australia, Harry Messel was a household name from the mid-1950s onwards. He was known for his outspoken and often controversial views. He always kept his strong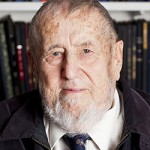 Canadian accent and this, together with his short haircut, helped to make him stand out. He strongly promoted the i
m
por
ta
nce of science in a
young
person's education,
and
the importance of
scientific
research, both for the furthering of
human
knowledge
itself
and
for its
useful applications. 
Messel
worked hard and
very
successfully
in attracting
money into science, particularly into the School of Physics.  This enabled the School to set up world-class research projects and in turn to attract top scientists as staff.  In line with his mantra, "The Pursuit of Excellence", Messel set up the annual Summer School program for gifted school students, with renowned scientists giving presentations and others demons
t
rating how science education can be fun. In the early years, selected Summer School lectures were also shown on public television, generating a lot of public interest. 
Following (or during) his time at RMC, Harry studied at Queen's University, Kingston.  I understand that there, he chose to do his honours year simultaneously in physics and mathematics—and he topped both.  In this regard, the Alumni of Queen's University have been informed of Harry's recent death and of his achievements.  This was done by a colleague of mine, Ian White, who did postgraduate study at Queen's.
In Australia, following his 1952 appointment as Head of School, Harry had little time available for his own research.  But for some years he did supervise a line of work in the theory of cosmic ray showers.
An amazing bundle of energy, Harry managed fine on just four hours of sleep a night.
There are many anecdotes about Harry.  I'm pretty sure that a good number of these are recounted in the book:
Collins, Richard,
Lots of Scars: The Life of a Scientist
, Lexington Avenue Press, Copacabana, NSW, 2004
On a more serious note, a comprehensive account of Harry's work at the School of Physics is given in the book:
Millar, D. D. (ed.),
The Messel Era: the Story of the School of Pysics and its Science Foundation wthin the University of Sydney, Australia, 1952–1987,
Pergamon, Sydney, 1987, 157 pp.
*
My background:
  An Australian, I studied at the University of Sydney from 1957, when Harry Messel was already Head of the School of Physics.  He was still Head of School as I completed my honours year and my PhD, both in Physics. I then spent eight years in Canada.  During that time, I was twice employed at RMC as a research associate: in physics, 1965-69, and in mathematics, 1971-73. 
***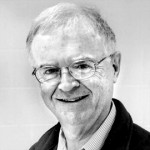 6230 CAWSEY, Tupper (Thomas F.) Surrounded by the love of his family, Tupper (Thomas Frederick) Cawsey died peacefully at home on Monday, August 17, 2015. Tupper had a profound ability to love openly and honestly, and shared that with family, friends, students, and colleagues. He lived his love through his actions.
Tupper was a professor at Wilfrid Laurier University School of Business and Economics, winning numerous awards for teaching excellence and research/case writing. He was a Fellow and editor for the North American Case Research Association. He was a long-time elder at Knox Presbyterian Church Waterloo and past Chair of the Board at Lutherwood.
He will be sadly missed by loving wife Heather (Wilson), daughters Kathy (Kenneth Harvie) and Barbara (Eric Gaudet); grandchildren Mathieu, Renée, Rhiannon, and Aubrey; sister Joanne; brother-in-law David (Mary Ann); nieces and nephews Liz, Penny (Kerry), Paul (Suzanne), Philip (Amy), Sarah (Brian), Jody (Rob), and Allan (Jacquie); and great-nieces/nephews, cousins and friends.
A celebration in gratitude for his long, love-filled life took place August 22nd.
***
Dr. Gerald Anthony Morgan
May 8, 1925 – August 30, 2015
MORGAN, Gerald Anthony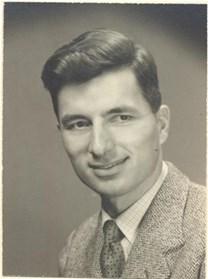 Dr. Gerald Morgan died at the age of 90 on August 30, 2015 in West Vancouver. Born May 8, 1925 in London, he went to sea at 15 during WW II and was sunk twice in the Battle of the Atlantic. He became a naval captain after serving in the British and Canadian Merchant Navies. He obtained several university degrees and became a professor of English and Philosophy, specializing in Joseph Conrad. He taught at CMR and then was head of the English department at RRMC near Victoria until his retirement, admired and beloved of generations of students for his lessons in, and example for, critical thinking, ethics and literature. He was a poet, author, artist and speaker, and served as president of the Humanities Assn. of Canada. After retirement and the death of his wife, he taught at Westminster Abbey for over 20 years. He sought justice, especially for the Canadian veteran merchant seamen, loved nature, always knew where true north was in every sense, and was a generous donor to causes and charity, brilliant husband, father, grandfather and friend.
He was predeceased by his loving wife, Janina. He is survived by his children, Irene Monica Stewart (Scott Blair Stewart) and Marina Morgan and grandchildren, Alexis and Morgan Stewart and Danica Marsden. A Funeral Mass will be held at Christ the Redeemer Church, 599 Keith Road, West Vancouver, B.C. at 10:30am on September 5, 2015. If friends so desire, donations may be made to the Visionquest Recovery Society or Covenant House
"O Captain! My Captain!"
Cards of condolence, etc for the family of Professor (emeritus) Gerald Morgan should be sent to the following address:
Ms Marina Morgan,
c/o Remedios and Company, Barristers & Solicitors,
1010 – 1030 West Georgia Street,
Vancouver, B.C. V6E 2Y3
***
3441 WALLACE, Reginald Stanley (Stan) – Ph.D., M.Eng., B.MSc., rmc, B.ASc.
Stan passed away peacefully Saturday August 29, 2015 in his 83rd year. He is mourned by wife Joan, sister Helen Cosbey, daughters Joanne, Linda and Carolyn and grandchildren Sara, Devin and Jordan. Stan enjoyed skiing, sailing, adopting pets and meeting people. He held a challenging career designing airports all over the world. His easy smile and unique humour will be missed. A Memorial Service and reception will held 11:00 a.m. Saturday, October 17, 2015 at St Paul's United Church, 3760 Carp Rd, Carp, ON.
Published in The Ottawa Citizen from Sept. 4 to Sept. 5, 2015