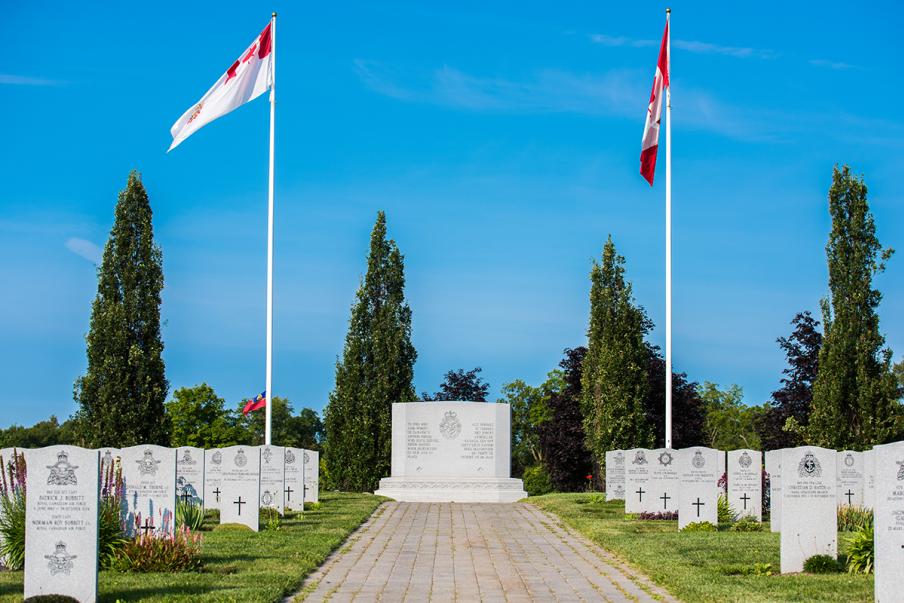 Deaths (3) plus a short classmate article on Ross Hamlin's funeral
MORE…
3905 Bob Hallworth, died 3rd of January 2016, in Hospice at Saanich Peninsula Hospital on Vancouver Island near Victoria, BC.
After graduating from the Royal Military College in 1958 Bob flew F86 Sabres with 439 Squadron in Europe with the RCAF Air Division. Later Bob joined Air Canada and retired as a B767 captain flying international routes throughout the world. Bob is predeceased by his wife, Rosemarie.
Funeral arrangements to be announced at a later date.
***
4556 JAMES, Colonel Ronald Kenneth, CD (Ret) – It is with great sadness the family of Colonel Ronald Kenneth James, CD (Ret), known to early military friends as "Jesse", announce he passed away on December 17 2015 at Kingston General Hospital. Ron will be forever remembered by his beloved wife Mary (nee Cooper) of 53 years, his daughters Susan, Jennifer (Walter Holsgrove) and Catherine (Jean Raby), grandchildren Brittany and Camron Holsgrove, Zachary Raby, Isla Lauzon and brothers Bill James (Owen Sound) and Bob James (Fredericton).
A memorial service will be held at St. George's Cathedral, 270 King Street East, Kingston at 2pm on Saturday, Jan. 16, 2016. A graveside committal service will follow in the spring at Mount Hope Cemetery, Brighton. Special thanks to the staff at Kingston General Hospital and Cancer Centre of Southeastern Ontario (formerly the KRCC). As expressions of sympathy in lieu of flowers, donations could be made to: 1. St. George's Cathedral, P.O. Box 475, Kingston, ON, K7L 4W5. 2. KGH Nurses Alumnae Endowment Fund, 32 George St, Kingston, ON, K7L 2V7. 3. Royal Military College Club of Canada Foundation, 13 General Crerar Cr, Kingston, ON, K7K 7B4. 4. Royal Regiment of Canadian Artillery Regimental Fund, Canadian Forces Base Shilo, Shilo, MB, R0K 2A0 5. Manuary.ca – Charitable organization for Head and Neck Cancer https://manuary.ca/donate. You are invited to share your memories of Ron and your condolences online at www.cataraquicemetery.ca.
***

Rev. Donalda (Donna) Mary Williams -wife of 7079 Cliff Williams

70 years old of Seattle, WA died on Wednesday November 4, 2015, at home, surrounded by family, following a lengthy illness.
Donna was born March 18, 1945 in Dauphin, Manitoba, Canada, to Allen Leslie and Mary Mabel Reilly. She spent her early childhood in Manitoba, followed by a move to Toronto, ON where she married F/O Clifford (Cliff) Neil Williams in 1966.
Donna graduated from Newman Theological College, Edmonton, AB and received master's degrees from Loyola Marymount University, Los Angeles, CA; and Presbyterian Counseling Service, Seattle, WA. She attended Lutheran Seminaries in Berkley, CA; and St. Paul, MN and was ordained a minister in the Evangelical Lutheran Church of America.
Donna was always in the service to others including being a school teacher, a volunteer with missionaries in Africa and a chaplain serving at several hospitals, an Aids Hospice in Los Angles and volunteering with the Seattle Police Department. Donna authored 5 books and was a presenter at conferences and retreats in the US and Canada while at the same time running a Marriage and Family Counseling practice in the Seattle area. She served as Pastor of two ELCA churches including Peace Lutheran Church in Seattle. Along the way, she met many colleagues in Christ whom she cherished throughout her life.
Donna moved extensively with her family including to the Yukon Territory, Swaziland and Malawi in Africa, Los Angeles, the Chicago area and finally Seattle. She was an avid crafter and gardener throughout her life. In the last few years she loved making and sharing her hand-made greeting cards with her numerous friends and loved ones.
She is survived by her husband Cliff, children Mary Kathleen (Denis) Desfosses, Kevin, David (Amy), and Laura (Robert) Antone, grandchildren Benjamin and Gabrielle Desfosses, Carter and Amanda Williams, Devon, Kaylea, and Caitlyn Williams, and Kameron Hart, step grandchildren Hayden and Parker Antone, great grandchildren Kaden Houser- Williams and Caleb Hart, and brother The Honourable Robert (Jean) Reilly.
She was predeceased by her parents Allen and Mabel Reilly.
Published in The Seattle Times from Nov. 11 to Nov. 12, 2015 – See more
***
Funeral of 3216 ROSS ALBERT HAMLIN
Bob Davies and I attended Ross Hamlin's funeral on Thursday, January 7th, what I would characterize as a quite modern funeral service termed in the United Church program as a "Celebration of Life Service" which included a lot of special music, many remembrances expressed eloquently by his three sons, Kevin, Brian, and David, daughter Ruth, and a number of other family members and friends. Ninety minutes of remembering Ross for his humour and his love of his late wife, Heather, and his large family. I also learned a lot about how Ross was very key in the founding (in 1971), operation, and success of Sceptre Investment Council in the Financial Services industry. This success allowed Ross to quietly become well known for various philanthropic pursuits while also focusing on supporting the success of his family members.
The music included renditions of a piece played on a keyboard instrument by grandson Christopher and another piece that had been composed by Ross. Son Kevin, a music teacher, was recently honoured by The Town of Collingwood as a 2015 recipient of the Order of Collingwood for his service in education and the community. Kevin came to Kingston for some of our Reunion 2014 though Ross was driven down to the Reunion by Bob.
After the church service we attended a reception in the church hall at which I was able to speak with many of the family members and other folks, for another ninety minutes. It was clear that Ross had an unreserved appreciation of his time with us at RMC and with the RCAF. Quite a few remembrance photos of those RMC days were showing on a slide show.
TDV
3201 Austen E. Cambon