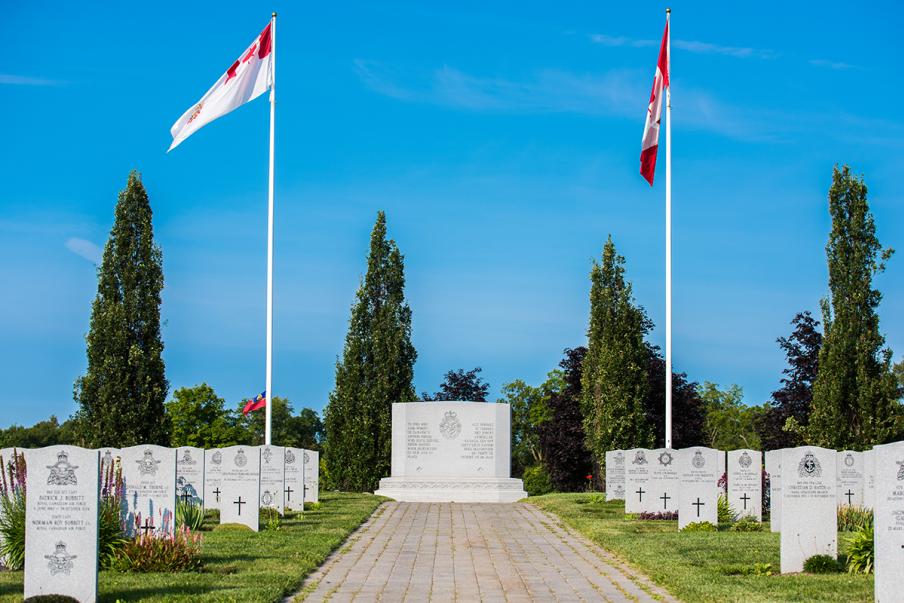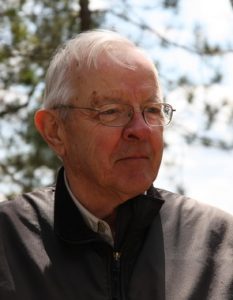 3927 Charles  Ryley, RRMC RMC, Class of 1957
Charles E.S. Ryley (Tim) died peacefully on January 16, 2022 at the Montfort Hospital in Ottawa with his family close by, having fought a long battle with heart disease. He was born in Charlottesville, Virginia on Oct. 7, 1934, the son of the Reverend C.J. Ryley, of England, and Mary Estlin Ryley of Melita Manitoba. Tim was pre-deceased by his brother, John Ryley, a captain in Princess Patricia's Canadian Light Infantry and his sister, Phyllis Ryley, formerly of Toronto. He is succeeded by his loving wife Cindy, his son Christopher (Ruchi) and daughter Catherine Blake (Jonathan).
Tim grew up in Virginia where he attended the Hill School in Upperville and St. James School in St. James, Maryland. However, his Canadian heritage beckoned and he attended Trinity College School in Port Hope, Ont., where he played football, basketball, and was a member of the track and field team. His brother, John, was a couple of years behind him there and followed him when he graduated and attended The Royal Military College. At the University of Toronto, he received a degree in Electrical Engineering. After retirement he attended Carleton University to get an MPA.
He served throughout his military career in the Royal Canadian Regiment where he had a variety of challenging appointments and opportunities for travel and living abroad. He and Cindy enjoyed all their postings and lived in Ottawa after Tim's retirement where he continued to assist the Department of National Defence as a consultant and contract staff officer. On complete retirement he devoted his time to further travel, reading, bridge and exercise.
The family was particularly fortunate to be posted to CFB Petawawa in the early 1970s where they purchased a summer cottage on an island in the Ottawa River. This summer will mark the fiftieth summer they have spent on Dunlop Island and they consider this spot and its river community central to their lives and extended family.
A celebration of his life followed by his interment will be held at a later date at the Beechwood Cemetery in Ottawa.
---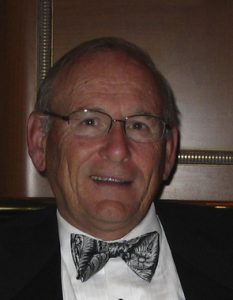 M0110 John Phillips, RRMC RMC, Class of 1977
John passed away suddenly at home on Saturday, December 4, 2021 at the age of 75. Beloved husband of Hélène Bélisle, loving father of Candace (Tim Jennings), Kim (Éric Labelle) and James (Tracy Pascal), dear grandpa to Isla, Charlotte, Oscar, Connor, Marquez and Adaliah. He also leaves behind his brother Scott (Meg Sargent) from Sydney NS. John will be missed by many other family and friends.
John served with the Royal Canadian Air Force for 31 years before moving on to the private sector where he put his experience to good use as a consultant. Once retired, you could find John on the golf course many times a week.
At John's request there has been no visitation. Donations in memory may be made to the University of Ottawa Heart Institute.
---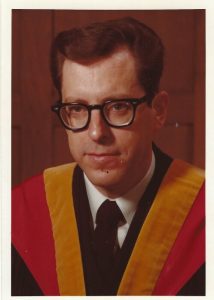 M0113 Robert Taylor, RRMC RMC, Class of 1977
Bob was born on MAY 3, 1942, in North Vancouver. He grew up in the neighborhood of 27th Ave and Ontario Street in Vancouver and attended King Edward High School. In 1960 he joined the RCAF and was trained as a Safety Systems Technician. He was posted to several flying bases including RCAF bases St Hubert and Val-d'Or QC and Cold Lake AB. In 1968 while at Val-d'Or he met and married Hilkka Jodouin. There were no children from this marriage.
In 1973 Bob was accepted into the University Training Plan for serving Military members and enrolled at the Royal Roads Military College in Victoria BC. After two years he moved to the Royal Military College in Kingston ON where he graduated in 1977 with a degree in Engineering Management and was commissioned as a 1st Lieutenant into the AERE Military classification. He was subsequently posted to more flying bases including CFB North Bay, CFB Trenton and finally to NDHQ in Ottawa. In 1982 he was accepted into post graduate training at the University of Arizona in Tucson AZ where he obtained a post graduate degree in Master of Science (Aerospace Engineering). He retired from the Canadian Forces in 1992 and with Hilkka moved to Courteney BC where he lived in retirement pursuing his love of Jazz music. In his final month he moved into "The Views," a long-term care home, in Courtenay. Bob passed away peacefully at "The Views" on December 15, 2021.
He was predeceased by his parents Richard and Ivy (Hall) Taylor. He is survived by his loving wife Hilkka at "The Views," his brother Bill Taylor in Kingston ON and nieces and nephews.
Bob was diagnosed with MS in 1974 and battled the disease throughout the rest of his life. He never complained about it, rather he realized that he had to live with it, so he accepted it and made the best of his life in a very positive manner. He will be missed by all his relatives and friends. Per Ardua Ad Astra.
---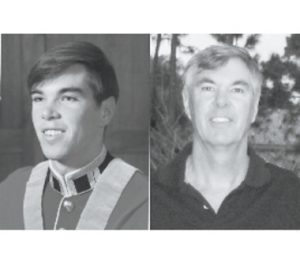 10520 Chris Amos, RMC, Class of 1975
In true Chris style, this wonderful man left us quickly, quietly, and peacefully on January 13, 2022.
He will always be missed by his loving and loved wife Jennifer (Rudd), by his children of whom he was so proud, Christopher (Angela Richardson), Courtney (Patrick Jones), Bethany and by the young ones who called him Gramps – Emily, Abigail, and Christopher Amos and Fiona Jones.  He will also be missed by his brothers John (Nancy) and fellow childhood adventurer Charlie (Ann), by many nieces and nephews and their families, and by the Rudd family, who he was a part of for over 50 years. Gone on before him are his parents, Marshall and Enid (Douglas) Amos, his brothers Harton (Linda) and David (Sharon), and his sister Rosemary (the late Donald Hall).
A graduate of Engineering from RMC and Queen's University, he spent 35 years in active and civilian service for DND – Airforce; on Squadron, at AETE, working in Life Support Systems and then on the selection team for the new maritime helicopter.
He was a family man who instilled the love of sports, hockey especially, in his children. He was a behind-the-scenes man, always helpful, busy, and productive. He would want you all to do the right thing, take the high road and hug your loved ones.
A connoisseur of a good nap, he has embarked on the ultimate one. Sleep well, my love.
---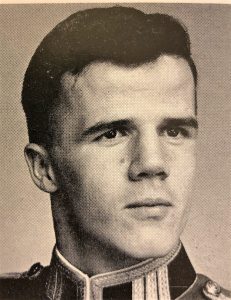 5229 Bruce Watson, RMC, Class of 1962
It is with sadness that the death of 5529 Bruce Watson of the Class of 1962 is announced. He died in Victoria, BC on 21 January 2022 as a result of complication due to mesothelioma. He will be sorely missed by his four children, his Classmates and his many friends.
Bruce's life before RMC involved lots of moving around as his father was in the RCAF. Shortly after his birth in 1939, his father was sent to England by the RCAF, and Bruce did not see him again until he was five years old when his father returned home. He grew up on various RCAF bases in Canada, and even England where he attended school there as a teenager. He returned back to Canada in time to begin his own career with the RCAF at RMC in 1958.
At RMC Bruce somehow found time to not only do very well in the challenging academic program of Engineering Physics, but also in a variety of sports, most noteworthy being boxing in the welterweight category. He won every boxing award possible at the College and was the Interuniversity Champion as well. His coach was F/Sgt McAllister who told Bruce that when the bell went to mark the end of a round to sit for only a few seconds, then jump up and bounce around like you could hardly wait to start again. McAllister said that it would unnerve Bruce's opponents, and it certainly did that, in addition to his boxing skills. But to be able to do that you had to be incredibly fit, which Bruce was.
Bruce's RCAF career goal was to be a jet pilot, and while it was a difficult time to be in the RCAF in the early 60's, he succeeded of course. Over time, he flew Harvards, Chipmunks, T33's, Sabres, 104's, and probably several others. One of his postings was to Lahr, Germany where he, in a competition with our NATO allies, was the top pilot! Bruce then decided he wanted to be a test pilot, and to qualify, he obtained his MSc in Aeronautical Engineering from U of T during a posting in Toronto as CO of Pilot Selection. He was selected by the RCAF in 1974, so he and his family moved from Cold Lake where they were living at that time to Edwards AFB in California to take the Test Pilot Course. After attaining one of his life goals as a test pilot, Bruce was posted back to Cold Lake at the Aerospace Engineering Test Establishment, where Bruce said he had lots of fun and adventures testing anything that could possibly be connected with flying a jet fighter. While very busy with his job, he also somehow found time over the next three years to build the family home! He said it took three years because he could only work on it at night and on weekends.
In 1979 Bruce was enticed by a new challenge and significantly more money to become a test pilot for Canadair for the new Challenger jet. So, he left the air force and started a new chapter in his life, moving to the Mojave Desert, California with his family. After doing this for quite a while, with many dangerous flight tests involving stalling the jet on purpose and then recovering, Bruce left Canadair, and created his own company in which he qualified pilots for new owners of the Challenger jet. This took him all over the world, wherever there was a new owner needing a qualified pilot. Bruce had lots of fun adventures doing this, and enjoyed talking about them. Eventually, he gradually started his retirement by taking fewer new assignments, only stopping reluctantly when real retirement finally seemed like a good idea.
At this time, Bruce and his wife, Pat, lived in Vancouver. Due to Pat's illness, they moved to Toronto to be closer to the medical assistance she needed. Sadly in 2017 Pat died, and a couple of years later, Bruce moved to Victoria, BC. He enjoyed living there, including reconnecting with his Classmates in the Victoria area. We are all joined in mourning the passing of such a cheerful, positive, outgoing friend and father.
Ken Smee 5604
---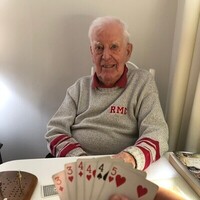 2987 William Sullivan, RRMC RMC, Class of 1952
Peacefully, in the early hours of January 31, 2022, William David Sullivan (Bill), 92, of Oakville, Ontario, passed into the presence of his Lord and Saviour.
Born on May 2, 1929, in North Bay, Ontario, Bill was the second of six children born to James and Olive Sullivan (nee Stewart).  Devoted husband to Audrey Benson (1955 – 1993) and Hazel Hancock (2002 –2019). Loving father of Judith, Janice, Michael and Karen. Much respected father-in-law of Craig Campbell, Sheryl Sullivan (nee Faught) and Tim Bogle.
Proud and greatly loved Grandfather ("Grandpa", "Poppy") of Lindsay (Matthew Thornton), Sarah (Riley Mor), Warren (Nicole nee Bright) Campbell;
Blake, Brett and Joshua Sullivan; Scott, Nicole and Kiera Bogle. Tender great-grand father (GG) of Brooklyn, Jack, Harper and Oliver.
Treasured stepfather of Paul and Kathy Hancock, Chad and Shaun Hancock and families. Predeceased by brother James (Jim) Sullivan and sister
June Cuthill. Survived by brother Robert (Bob) Sullivan ( Marcie) and sisters Joan Ludlow and Jane (Eldon) Hawksworth and in-laws Eldon and Phyllis Lehman and many dearly loved nieces and nephews.
Bill was a graduate from the Royal Military College in 1952, Kingston, Ontario and a 42 year employee at the Prudential Life Insurance Company.
After retiring from Prudential, he enjoyed a post-retirement career on the Board of Directors for First Canadian Place in Toronto and Medical Ministry
International (MMI). He was a faithful member of Calvary and Chartwell Baptist churches in Oakville, Ontario.
Bill fully supported Medical Ministry International (MMI) participating in approximately 87 short-term eye mission trips from 1975 onward, taking with
him across the globe Audrey, children, grandchildren and in the later years with Hazel. These trips took him to Columbia, Honduras, Nicaragua, Ecuador, Panama, China, Lebanon, Rwanda, Lebanon/Jordan and most of all the Dominican Republic where he became skilled at refracting and dispensing glasses. He leaves a lasting legacy of faith, integrity and devotion to the lives of many across the globe.
Bill (Poppy) was a steady foundation for our family. He was joyful and a jokester. He cared deeply about his family, and the wider family of the global church. He poured himself out for others and prayed for countless people each day. Poppy loved his family and he loved playing cards.  There was always a twinkle in his eye as he skunked his latest victim on the cribbage board, commenting that they could take a lesson from his book and he loved his grandchildren.  From telling stories as they fell asleep in the bunk room at the Pine Lake Cottage to making slingshots and carving twigs, nothing made him happier.  When asked recently what modern invention he had seen in his lifetime made the greatest impression on him his answer was immediate – the telephone.  Poppy loved his telephone; everyday, often several times a day he would check in.  "Nothing on my mind. Just checking in."
Bill would like to thank the staff at Churchill Place Retirement Home in Oakville for their care and support over the last few years.  He recently wrote in his journal "We must be thankful for places like Churchill Place and people who so tenderly take care of us.  I have never seen or been a part of such care." The family would like to thank Dr. Robert Gabriel and the wonderful staff at Oakville Trafalgar Memorial Hospital.
---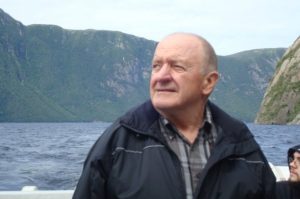 4488 Peter MacArthur, RMC, Class of 1959
Peacefully at the Ravines Seniors Residence in Ottawa with the thoughts and prayers of his family and friends following declining health for the past few months. Survived by his wife Rosemary Elizabeth. Loving sons Hugh (Eleni), James, Robert, Angus (Amita) (Predeceased by daughter-in-law Kerry). Proud Grandfather of Amy Vasagam (Denver), Ryan Withyman (Ana), Duncan, Emily and Jack MacArthur and Riya Reyal. Great Grandfather to Teegan, Kady, Cali and Imre; Liam and Chelsea.
Peter was a proud member of the Royal Canadian Navy and graduate of the Royal Military College Kingston in 1959 and Masters of Advanced Marine Engineering Greenwich England 1966. Lieutenant-Commander Peter MacArthur (retired) served faithfully through his working career at sea and at DND headquarters in Ottawa to close out a distinguished career of service.
Peter was an active and loyal member of the Royal Canadian Legion Branch 625 in Richmond, Ont. and his friendly smile was often seen at the Richmond Curling Club and Richmond Centennial Golf Course through the years. Peter was also a member of St. Andrews Presbyterian Church in Richmond and belonged to the Masons and Shriners in Richmond as well.
In lieu of flowers, donations to Royal Canadian Legion Branch 625 in Richmond, ON would be appreciated.  Peter's memorial ceremony will be held in Richmond at a date yet to be determined.
Please post your condolences to this Kudoboard;  https://www.kudoboard.com/boards/Ym7h5xNr
---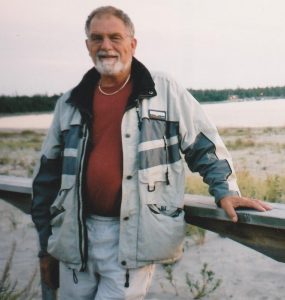 4806 John Whitaker, RMC, Class of 1960
John passed away peacefully in the early hours of January 25th, 2022 in the palliative care unit of St. Michael's Hospital Toronto. And he couldn't have picked a better day – his cousin Mary's birthday so I now imagine the best bridge game ever being played in the celestial plain.
John had many accomplishments, too many to mention, some of the highlights were rides in the back seats of CF-104s duals, and after his early retirement from the Coast Guard in Sarnia due to a heart attack, his writing. It was never dull living with writer John. Sometimes there was a blurry line between John and his action hero David Reasons – a guy who went under the radar to take justice into his own hands.
Of his many loves were taking off in the Whitakers motorhome for camping adventures (oops, I think it's called RVing), but it was always camping to the Whitakers. It was wonderful that John got to spend some awesome camping adventures with his wife Lynda, sons Todd and Mark, and certainly last but not least his always adventuresome granddaughter Julia. He loved getting away with his sons Mark and Todd for a guy's cottage weekend. Loved the Hamilton Ti-cats and wore the awesome Ti-cats jacket his son Mark had given as a birthday present. He cherished the love of jazz he shared with his son Todd.
The ones that will miss him the most will be his wife Lynda of 31 years, his son Todd and Mark (Cynthia), granddaughter Julia (Nick) and great-grandson Ray, grandson James(Shannon,) sister Jeanette (Ray), niece Nicole (Todd) and son Cameron and nephew Brent (Melanie) and cousins who adored him and he adored them all.
John's death was a blessing after 3 very difficult years, but throughout that time he never complained in spite of having such a decline in mobility and so many other health issues.
So in remembrance whenever you are sitting on a sunny patio raise a nice cold beer to an amazing man. If desired, donations may be made to the Heart and Stroke Foundation.
---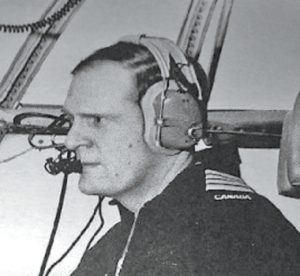 4678 Peter De Tracey, CMR RMC, Class of 1960
Once a pilot, always a pilot – an enthusiastic sailor – a daily watcher of the direction of the wind. Peter took his last flight January 19, 2022.
Born and raised in Montreal, Peter earned his first pilot wings as an air cadet. After graduating from CMR, RMC and the U of T, he proudly served in the RCAF for over 30 years. During that time Peter flew over 8000 hours in the Yukon and the Hercules aircraft. He attended the RAF Staff College and the American War College, was Squadron Commander of 436 Hercules Squadron and Base Commander of CFB Edmonton. Retiring in 1986, Peter worked at the Aviation Safety Board for two years, before piloting for ten years with the newly formed Canada 3000 airline.
Our brood, Sean, Kara, Jen and Brendan lived in many different homes during their father's military career.
Peter did not have much interest in team sports, but enjoyed playing squash, downhill skiing, cycling, swimming and sailing. He loved playing in the breaking ocean surf, even if the water was not yet temperate.
During summers, Peter and Leith sailed their boat Antidote around the Thousand Islands and Lake Ontario. Several RMC classmates also sailed with him.
In final retirement, Peter and Leith moved to Ajijic, Jalisco, Mexico on Lake Chapala. With likeminded airmen, he helped establish the 904 Wing of the Air Force Association of Canada.
After eight years of enjoying sunny weather, an easy lifestyle and many margaritas, Peter and Leith returned to Canada to settle in Ottawa, but travelled back to Mexico for vacations.
Peter was also a pilot when he volunteered, both night skiing and tandem cycling with the visually impaired. He volunteered for several years at the Perley, Rideau Veterans' Health Centre.
Despite failing abilities, for the past three years Peter maintained his sense of humour and philosophical attitude towards life. The family is grateful for the dedicated care of the staff at the Perley Health Centre, Gatineau 2 North, for the past six months.
Peter will be forever loved and remembered by Leith, his wife of sixty years, and family – Sean, Kara, Jennifer, Brendan, Janet, Eleni, Eileen, Jason, Lilly and Nira. CAVU† Peter
There will a graveside service at Beechwood Cemetery in the future.
In Peter's memory please consider a donation to the Perley Health Community of Care.
---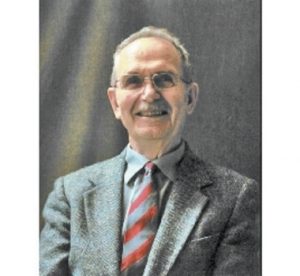 3235 Ronald Mann, RMC, Class of 1954
The family is sad to announce the sudden passing of Ronald Francis MANN, in his 91st year on February 21, 2022. Ron, a longtime resident of Kingston, Ontario, was born on August 18, 1931 in Winnipeg and raised in northwestern Ontario (Red Lake, Central Patricia, Fort William).
Loving husband, father and grandfather. Survived by Helen (nee Lane), his beloved wife of 66 years; daughters Janet (Whitehorse, Yukon) and Karen (Jim) Scott (Edmonton, Alberta), and son Robert (Ellen) (Lantzville, BC); grandchildren Andrea Burke (Charlie), Erica Scott, Carli Mann, Reece Mann, and nephew David Mann (Calgary). Predeceased by parents R. Walter Mann and Dora M. Boles, Vancouver, and only brother E. Gerald Mann, Calgary.
His was a life well lived. Soldier, chemical engineer, teacher, faculty member of Royal Military College, active church member and avid genealogist – his life was a broad tapestry – he touched so many lives.
Upon graduation from RMC, he served in Korea and then continued his military service until 1958. His career was dedicated to chemical engineering at RMC – both teaching and research.
The family invites you to join them for a celebration of Ron's life on Saturday, February 26, 11 a.m. in the chapel at James Reid Funeral Home, 1900 John Counter Blvd, Kingston (proof of double vaccination and mask required). For those unable to attend, the celebration will also be livestreamed and recorded, please visit Ron's obit page on the funeral home website. Visitation on Friday, February 25, 4-6 p.m. at James Reid Funeral Home. Interment will be at a future date in Riverside Cemetery, Lindsay, Ontario.
For those who wish, donations may be made to the Mission and Service Fund of The United Church of Canada, the Royal Military College of Canada Alumni Association or a charity of your choice in Ron's memory.
---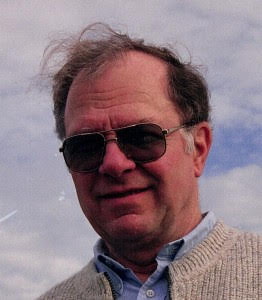 4891 Walter Cotie, RRMC RMC, Class of 1960
Walter passed away on Thursday, January 27 in Almonte, Ontario, at the age of 83, having lived with dementia and failing health for some time.  Born and raised in Ottawa and with deep roots in the Ottawa Valley, he is survived by his wife of 55 years, Judy, his sons Neil (Carolina) and Marc (Nicole) and his granddaughters Erin, Amelie, Claire and Genny.
Walter's family will truly miss him and his fun and spirited ideas.  He always talked with great fondness of all his friends at Royal Roads and RMC, and he enjoyed all the great class reunions.
He was a member of the Fort Garry Horse Regiment and loved his memories of driving Centurian tanks in Iserlohn, Germany in the 1960's.  He became a mechanical engineer and also received an MBA in 1966.
After more than 30 years in the construction and management of steel plants, including 2 years in the Czech Republic and 2 years in Chicago, Walter and Judy retired to the Ottawa Valley.
Walter really enjoyed his old cars and working with his chainsaw in the woods.  He was always ready for a chat and a laugh with his neighbours.
May Walter rest in peace.
---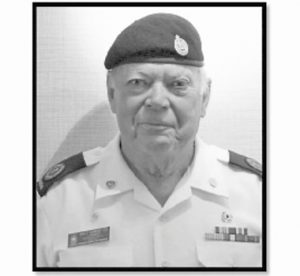 3026 Walter Conrad, RMC , Class of 1953
Maj. (Ret'd) Walter Conrad passed away peacefully with family by his side at The Ottawa Hospital (Civic Campus) in the early morning of January 29, 2022. Walter is predeceased by his parents, Col. F.B. Conrad and Florence Conrad (nee Lantz) and his sister Bess McGirr (Robert). Walter is survived by his wife Susan (nee Denyer), his daughter Gretchen (Mark Shulist), his son Paul (Jennifer Nolan), his grandchildren Merina, Devon and Rigel Shulist (Anisa Yan), and Amy and Julia Conrad, and his first wife Jacqueline Newton. He is also survived by his nephews Tom McGirr (Joan) and Rob McGirr (Kim), and by his niece Kathy McGirr (Dave Taylor).
Walter started his life journey in Charlottetown PEI where he enlisted in the Canadian Army in 1949. After graduating from the Royal Military College (Kingston, ON) with an Honours BA in History in 1953, Walter was posted to A Squadron of Lord Strathcona's Horse and served as part of Canada's contingent in the Korean War. Following the war, Walter continued his military career highlighted by a two-year stint in Churchill Manitoba from 1958 to 1960, attending the Canadian Army Staff College in Kingston from 1961 to 1963, and commanding a regiment of the Royal Canadian Dragoons in 1965 through 1966 as part of Canada's peacekeeping efforts in Cyprus. In 1969, Walter left the Canadian Military and joined the Federal Public Service to work for Transport Canada. During this time he completed an MA in Public Administration (Carleton University, Ottawa). Following retirement in 1984, he moved on to a third career as a travel agent, allowing Susan and Walter to pursue their shared passion for travel.
Walter was an active member of the community and will be missed by all who knew him. He was a member of the Korean Veterans' Association, including serving on its Executive. He was also a friend of the Canadian War Museum, spending time as a volunteer interpreter. He was awarded the Minister of Veterans Affairs Commendation (2015) for his outstanding volunteer service. He enjoyed singing and acting with the Capital City Chorus (since 1979), the Savoy Society of Ottawa (since 1986) and the Orpheus Musical Theatre (since 1987). He volunteered regularly at the Ottawa Mission Homeless Shelter, including taking the time each year to help serve Christmas dinner to those in need.
Thanks to the staff in the Emergency Department at the Civic, for their sensitive and gracious care.
---