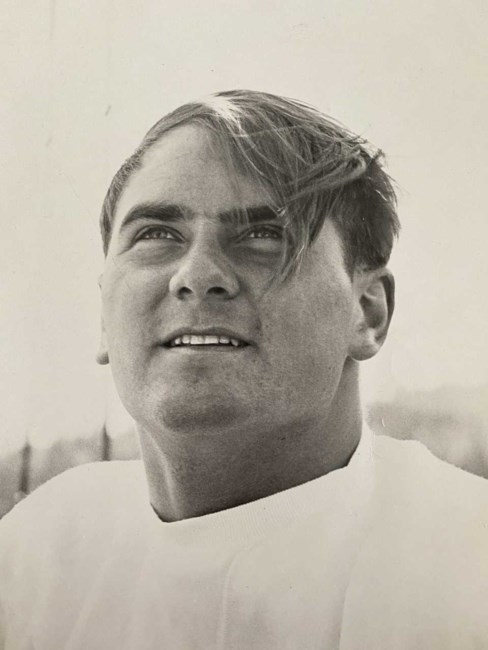 8339 Robert Novitsky, CMR RMC, 1970
With great sadness, the family of Bob Novitsky announce his passing on April 19, 2022 at the age of 74 in Vernon, BC.
Bob left Vernon BC after high school, at 17 years of age. He entered into the Canadian military college system, attending Collège Militaire Royale (CMR) in St. Jean, PQ, for three years and Royal Military College (RMC) in Kingston, ON, for two, ultimately graduating with a Bachelor of Chemical Engineering. After graduation, Bob entered naval marine surface training in Halifax. After a short time at sea, he obtained his bridge watch-keeping certificate. Shortly thereafter, he remustered from maritime surface to maritime engineering. For the next six years, he spent time as a Marine Engineering Officer onboard steam- and gas-turbine propelled Canadian naval destroyers. In the late 1970s, Bob applied for and was accepted into post-graduate studies at the Massachusetts Institute of Technology (MIT). After a three-year program, he graduated with an Ocean Engineering degree and a Master's in Materials Science and Engineering. After completing his studies at MIT, he was posted to the Naval Engineering Unit Atlantic (NEUA), where he was assigned the duties of Naval Architect for Submarines and Submersible.
Throughout his tenure at NEUA, Bob also served as Project Officer for the Submarine Operational Update Program (SOUP). After his tenure at NEUA, he was promoted to Commander and posted as Squadron Technical Officer (STO) for the Fifth Canadian Destroyer Squadron, consisting of four steam- and two gas-turbine propelled destroyers.
On completion of a two-and-a-half year term as STO, Bob was posted to the Ship Repair Unit Atlantic (SRUA) in Halifax as Planning Officer, overseeing the support operations of industrial engineering, industrial cost accounting, work scheduling, estimating and outside contracting. In the late 1980s, Bob retired from the navy with three years' seniority at the rank of Commander.
On departure from the navy, Bob involved himself in numerous, non-government private-sector businesses, some of which were successful, some of which were great learning experiences. Some of his more noteworthy post-navy achievements included commercialization of three separate patent-protected technologies, taking these initiatives to the publicly traded stock market. The first involved the development of an air-independent propulsion (AIP) system for commercial underwater vessels, one of which included a Jacques Cousteau submarine at a dockyard in Marseille, France.
Bob's next two publicly traded companies involved two separate environmentally sustainable development technologies. The first of these ventures included the commercialization of a Canadian forest-products patent for the conversion of waste wood of all species—which would normally end up in a landfill site—into top-quality medium density fibre board, commercially superior to those products made from virgin wood cut from trees. The end result was the establishment of two $100M U.S. plants, one in Riverside, California and one in Lakawana, New York.
The second of these environmental commercialization ventures involved the conversion of animal waste (hog manure, chicken manure, slaughterhouse waste), brewer's grain and other agricultural waste into top-quality organic fertilizer products. Throughout this process, Bob developed two Canadian and two U.S. patents.
In addition to his corporate public sector interests, Bob established the Notra group of environmental private-sector companies, based primarily in the Ottawa area. Their initial service offering included the provision of phase-one, -two and -three environmental site assessment services to the private sector. Also worth mentioning was Notra's two-year contract with the Department of National Defence (DND) for the radiological decommissioning of Canadian bases in both Canada and Germany, and of decommissioned Canadian naval destroyers. Of particular interest was the company's contract with DND to provide radiological decommissioning services to an ex-Soviet military base in Lithuania. Bob's final success came with Notra Inc., providing explosive ordnance disposal (EOD) services throughout Canada. The company continues to operate successfully to this day.
In his late fifties, Bob sold his company interests and retired, enjoying winters in Scottsdale Arizona, where he and his wife, Anne, had purchased a condominium. In his early retirement years, Bob and Anne enjoyed numerous trips to the Caribbean and Europe. In 2011, they purchased a residence at Predator Ridge, in Vernon, B.C.
Bob was diagnosed with kidney failure in his early sixties, and from that time, until his passing, he was on dialysis. He underwent a kidney transplant in Vancouver in 2017; however, that transplant failed within three months, and Bob resumed dialysis. He bore this burden with courage, never losing his irrepressible sense of humour and his thoughtfulness towards others.
Bob leaves behind his wife Anne, his daughter Laura, and his son Rob, daughter-in-law Amélie and grandson Alexander.
Arrangements have been entrusted to Pleasant Valley Funeral Home (250) 542-4333. Condolences may be left for the family at pleasantvalleyfh.com.
---