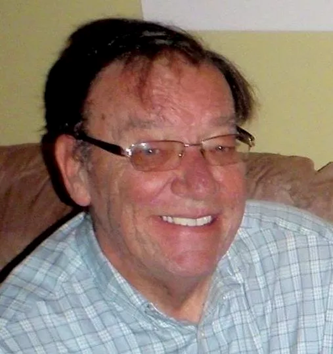 8366 Doug Taylor-Munro CMR RMC Class of 1970
It is with deep sadness that we announce the passing of Douglas Taylor-Munro on Sunday, June 26, 2022 in his 75th year. Surrounded by his family, Doug passed peacefully at home after a short battle with illness. Doug was the loving husband of Judith (JJ) Taylor-Munro for 52 years, cherished father to son Chris Taylor-Munro (Anastasia), daughter Kelly Rego (Jason), and special 'grampa' to Milliana (Millie). Much loved brother to Sheryl Taylor-Munro, Barbara Jones, Ross Taylor-Munro (Anna), and predeceased by his sister Susan Taylor-Munro. Dear brother-in-law to Robert and Margie Woollerton
Doug entered CMR in 1965 and graduated from RMC in 1970. Along the way he left a trail of fun and accomplishment. He formed a band, won an economics prize and was one of the first cadets allowed to marry before graduation in 1969. For the latter he became an advisor to cadets who wished to get married. Doug was a great friend and an unforgettable character who left an impression on all who met him.
Doug served 22 years in the Canadian Armed Forces and retired as a Major before enjoying his second career as an Archivist with Library and Archives Canada. His many passions over the years included building and flying remote controlled model airplanes, boating on the Rideau Canal, and reading, cooking and baking. Doug's love for music led him to playing in several bands and listening to a wide array of music with a glass of wine outside on many evenings. Doug had a love for all creatures great and small, particularly the many pets he and JJ homed over their years together.
In lieu of flowers, donations to the Ottawa Humane Society in honour of Doug would kindly be appreciated.
---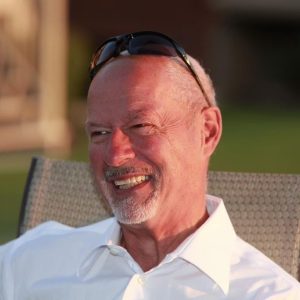 6026 Richard Aubin, RMC Class of 1964 
https://ottawacitizen.remembering.ca/obituary/richard-aubin-1086660777
C'est avec tristesse que nous apprenons le décès de Richard Aubin 6026, le 11 novembre dernier. Monsieur Aubin a écrit une touchante lettre de départ que nous vous partageons ici. Le Chapitre FSJ souhaite ses plus sincères condoléances à toute sa famille et à tous les Anciens(nes) qui l'ont cotoyé.
" Lettre de 6026 Richard Aubin
Bonjour mes ami.e.s,
C'est avec le cœur et l'esprit rempli de sérénité et de reconnaissance que je vous écris aujourd'hui pour vous annoncer que j'ai choisi de terminer cette très belle aventure qu'a été ma vie parmi vous le 11 novembre prochain; eh oui, militaire un jour, militaire toujours.
J'ai l'immense privilège de quitter selon mes termes, en douceur et surtout, entouré de mes quatre enfants et mes proches.
J'ai mordu dans la vie avec appétit; j'ai volé dans le ciel avec fougue, j'ai dansé avec beaucoup de swing (mes partenaires aussi), j'ai embrassé le sport avec passion – le hockey et le tennis en particulier – et j'ai rencontré tant de gens avec grand enchantement.
J'ai carburé au fil de ma vie grâce aux gens et à toutes ces rencontres que j'ai pleinement savourées. Chaque instant passé avec vous reste ancré dans mes souvenirs et je tiens à vous dire merci pour tous les rires, échanges et émotions que nous avons partagés.
Je les célèbre et les apporte avec moi, pour mon dernier envol.
Au cours des prochains jours, mes enfants, Patrice, Stéphanie, Katia et Alex vous communiqueront les détails suivant mon départ. Vous me connaissez, c'est par le plaisir, le sourire et la joie que j'ai profité de ma vie, je souhaite que vous en fassiez tout autant lorsque vous penserez à moi.
Au plaisir de se retrouver, d'ici là, continuez de vivre pleinement bonne mère!
Je vous embrasse,
Richard "
---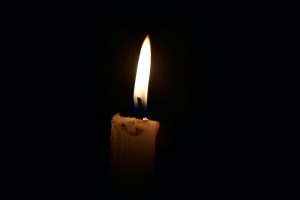 3015 Robert Adams RMC Class of 1953
December 6, 1930- October 21, 2022
On October 21, 2022, Robert James Gordon Adams, passed away peacefully, aged 91 at Amica Riverside in Windsor. He was predeceased in 1999 by wife Margaret. Bob was born in Guelph, Ontario on December 6th, 1930. He grew up in Milton, Ontario, and graduated from the Royal Military College in Kingston in 1954. On graduation, Bob married Margaret and moved to Vancouver to complete his electrical engineering degree. This was followed by entry to the Signal Corps and a tour of duty in the Korean War in 1955. Throughout his life and right up to his passing, Bob was very proud of his service and his country's role, participating in many Korean Canadian veteran functions. After the war, Bob served in a variety of roles, including commander of a motorcycle stunt team, liaison officer at a US missile base in Arizona, commander of a Signal Corp airborne squadron in Petawawa, working on the first Canadian computer, and for 10 years, as Leader of a joint working group of NATO nations in Brussels, charged with the engineering and procurement of military command, control and communications systems. Meanwhile, Margaret had completed her nursing degree in Kingston and together, they found time to produce, in five years, three boys who certainly kept them busy. The years were happy ones, dedicated to family adventures, travel, sport and recreation. Bob loved sailing and exploring the world, and after his retirement he went on many adventures, often with his companion Liz MacDonald. Bob was very active in his community in Kingston, Ontario where he lived his retired life. He served on the Board of the Marine Museum of the Great Lakes, sailed the Caribbean, taught seniors how to use computers, and organized alumni events at RMC and Vimy HQ. He could often be found at the Kingston Marina working on his boat Penina ("precious stone"). A true engineer, Bob relished the challenge of getting his hands dirty whenever his darling Penina needed repairs. He was also an expert woodworker and craftsman, and his unique bowls, puzzles, and bric-a-brac were admired and coveted by family and grandchildren. "Cap'n Bob" will be greatly missed by his three sons and their wives: Rob and Linda, Peter and Claudia and Jeff and Patti; his seven grandchildren, Katrina, Mareike, Victoria, Rachel, Sam, Joe and Claire, and his companion Liz. Bob had a great love for family and took pride in supporting his grandchildren in all their accomplishments. He will be remembered as a man with a larger-than-life personality full of colorful stories, a song for every occasion, a love for adventure, a passion for learning and a generous spirit. We would like to sincerely thank the staff at Amica Riverside for the care they have provided to Bob during his last months of life. Arrangements entrusted to SIMPLE CHOICE CREMATION CENTRE, 519-254-2585. Online condolences may be shared with the family at www.simplechoicecremation.ca
---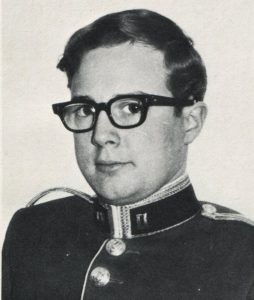 9127 Eric Lerhe CMR RMC, Class of 1972
Eric Lerhe died suddenly in Halifax on 21 November after some months of declining health. Eric was a naval officer of a generation that deeply loved the Navy.  He was deeply committed to the Service and Canada until the end. He enjoyed a splendid career, commanding HMC Ships SAGUENAY and NIPIGON, and the CF Maritime Warfare Centre. In 2001, he was promoted to Commodore and took command of Canada's Pacific Fleet in Esquimalt.  Eric also served with distinction in senior roles at National Defence Headquarters including Director of NATO Policy.
If you were a classmate, you know Eric had a fine mind and a quick wit. His lightning repartees and hilarious stories, often at his own expense, were legendary. At CMR, Eric and his buddies ran a clandestine barber shop working with an electric shaver in the basement of Maisonneuve Squadron.  After leaving the Navy in 2003, Eric,  already having completed a Master's Degree at Dalhousie in 1996, returned and earned a Doctorate in 2013. He wrote extensively on naval and international security issues, and was an ongoing and committed champion for the Navy and Canada's international interests.  His hobbies and interests were diverse and eclectic: from skilled woodworking and construction to diving, kayaking, target shooting, drawing and watercolour painting.
Eric was a gentleman leaving up to everything we expect from the perfect gentleman cadet. His life was marked by respect and care for others. He was a great and memorable friend to many.  We will never forget.
At Eric's request, there will be no funeral or memorial service.
Online condolences may be made by visiting www.sweenysfuneralhome.com.
---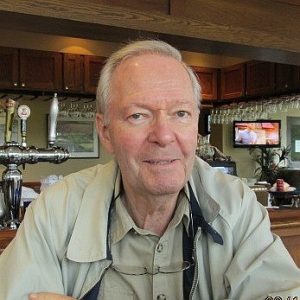 4388 Alexander Dougald McArthur CMR RMC 1959
Alexander Dougald (Doug) McArthur was born Sept 22, 1936 at St. Michaels Hospital, Toronto, the first of three children to parents Virginia (Jean) Raeburn and Harold Daniel McArthur. Dougald passed away peacefully, with his wife by his side, on Thursday, November 10, 2022 at Markham Stouffville Hospital.
At age 10 he won the Dow Reward for bravery and the Royal Lifesaving Silver Medal by saving the much larger Johnny Zettle from drowning. Zettle weighed 144 lbs, twice as much as Dougald.
Dougald attended public school in Caledon, and High School in Orangeville. After graduating from Royal Military College in 1959 with a B.Sc. he was posted to RCAF Uplands, where he flew on CF-100 and CF-101 all-weather jet fighters. He was scheduled to fly the ill-fated CF105 Arrow operationally and was appalled when it was scrapped. Disgusted by Diefenbaker's politics, he left the RCAF in 1962.
While serving in the RCAF, the RCAF Officer's ceremonial Sword, authorized personally by HRH Elizabeth II, was presented to Dougald by Governor-General George Vanier on behalf of VC winner BGen. Paul Triquet
After leaving the RCAF Dougald began a business career which took him to Scandinavia, South America and the USA as well as Canada. At the same time, being an avid racer, Dougald won the Ontario championship for Formula Cars in 1966. He also built six race cars before retiring from racing.
Dougald served as a Director of the Canadian Manufacturers Association Export Forum for 4 years, becoming Chairman in 1982. During that time he led a group of businessmen to AB Bofors, Sweden and another group to Dallas, Texas.
Relocating to the USA in 1985, he founded a company that quickly became a leader in its industry segment. Returning to Canada in 1988, he continued his career in packaging security and Industrial applications of Bar Codes.
After retirement and moving to Ballantrae, he derived great enjoyment from boating, golfing (with 2 holes-in one) and spending time in Florida with his wife and true love of 45+ years Florence Smith.
Dougald is survived by his wife, Florence Smith, son Ian and wife Susan and Ian's son Daniel, daughter Danielle and husband Murray, and Danielle's children Annika and Nicholas, son Andrew, sisters Virginia TenCate, Christy and husband Donny White, nieces and nephews.
You are sorely missed.
A visitation for Doug was held on Tuesday, November 22, 2022 at Thompson Funeral Home, 530 Industrial Parkway South, Aurora, ON L4G6W8, followed by a Celebration of Life.
In lieu of flowers please consider a donation to Whitchurch-Stouffville Food Bank and Parkinson Society of Canada.
---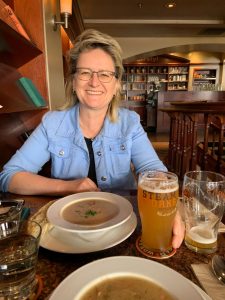 17468 Sharon Hartung RRMC RMC 1990
Thank-you to everyone who sent notes, memories, pictures and wishes to Sharon or kept Sharon in your thoughts over the past few days. Her whiteboard is covered with happy thoughts, gratitude and much love. We read all of the notes to Sharon as we received them and had the opportunity to share a smile with her over them.
We are very sorry to say that Sharon passed away peacefully yesterday morning 4 December 2022.
If you still have memories to share, please feel free to continue sending them.  We are reading and cherishing all of them and adding them to the whiteboard as they arrive.
As you know, Sharon was always a private person so there won't be any wide public announcements.  We will pass on any information about plans to celebrate her life over the coming weeks as they develop.
Thank-you again,
Karen Helsdon
Vince Hartung
---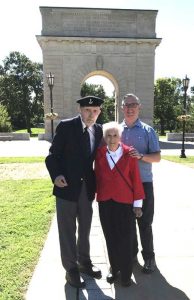 4518 Greg Welch RMC Class of 1959
October 5, 1936 – October 19, 2022
Greg Welch, army officer, salesman and educator, passed away peacefully in North Bay, Ontario on October 19, 2022, two weeks after his eighty-sixth birthday.  He is survived by Betty, his beloved wife of 63 years, son Cameron and his wife Sarah Hazell.
After growing up in Toronto, Greg entered RMC in September 1955 and graduated from the college in May 1959.  Although he was a football player and a boxer during his time at RMC Greg was mainly known for his gentle nature and his very quick wit.  And Greg was a very proud member of a famed group at the college known as "T.G.R.".
In September of 1959 Greg was married to Betty and began his degree year at the University of Toronto from which he graduated with a BASc in Chemical Engineering in April 1960.   He served in the Royal Canadian Engineers in Chilliwack, B.C. and in Germany until he left the service in 1964 to begin his business career.  He began his new career by attending the Ivey Business School at the University of Western Ontario, graduating with an MBA in 1966.
Greg then worked in sales and marketing for Dupont, in Shawinigan, Quebec and then in Montreal where he had a huge territory which included Central America, Southern Africa and parts of Europe. While still in Montreal for Dupont, he also worked part time teaching business courses at Sir George William University, (now Concordia University).
In 1971 he was recruited by Fanshawe College (the London Ontario campus) to be Dean of Business.  Greg remained in that position until 1977 when he was recruited by St. Lawrence College to be Principal of the Kingston Ontario campus.  Greg retired from St. Lawrence College in 1993. His name remains associated with the college because of the annual "Greg Awards" which recognize the achievements of the Advertising and Digital Marketing Communications students.
During his time as Principal at St. Lawrence College, Greg, on a part time basis, ran a train-the-trainer program in Malaysia for employees of the Ministry of Agriculture, spent five months in China helping to establish their "Enterprise Management Training Centre" in Chengdu, China, and from 1980 through 1993 he helped establish the "Sir Arthur Lewis Community College" in Saint Lucia, an island in the Caribbean. As a footnote, Greg and Betty enjoyed Saint Lucia so much that they spent part of their holidays each year in Saint Lucia from 1980 to 2018.
After St. Lawrence College, Greg became the founding President of Arctic College in Iqaluit, a position he retained from 1993 until 1999. His was a life "well-lived" and he will be fondly remembered by all who knew him.
---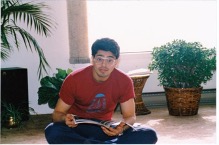 14516 Hussain Ali-Khan RRMC RMC Class of 1984
It is with deep regret that I must pass on the sad news that our good friend and classmate Hussain Ali-Khan passed away at his home in Metuchen, New Jersey. He was 60 years old.
Hussain was born in India and immigrated to Canada with his family when Hussain was quite young.  He grew up in Morden, Manitoba and joined the Canadian Forces on graduation from high school in 1980, completing basic training in Chilliwack at age 18, and on to RRMC, Champlain Flight. In 1982, he moved to RMC, 1 (Hudson) Squadron, to study for a degree in English Literature. Hussain valued highly the great friends he made in Military College and he stayed in touch with many.
After college, Hussain was commissioned into the Princess Patricia's Canadian Light Infantry, initially stationed with the 3rd Battalion at Work Point Barracks in Victoria, followed by 2nd Battalion in Baden Solingen, Germany, and with his promotion to captain, to the Trials and Evaluation Section, Canadian Airborne Centre, in Edmonton.
On leaving the military, Hussain earned his MBA at the University of Western Ontario, followed by a career in business that took him from management consulting to real estate, with an eventual move to the United States. He was most proud of his time at the New York Times, helping to plan and build their new headquarters building in New York City.
Hussain was always up for a challenge, and was an active seeker of adventure all his life.  He skied all over the world, climbed mountains, and on one memorable occasion, ran the Marine Corp marathon with RMC classmates.
Cancer was his final challenge and he was bravely determined to beat it, documenting his illness in an inspiring blog.  Unfortunately, after a hard fight he died on 2 November, 2022.  Hussain is survived by his wife Nadira and children Safi and Tara.
---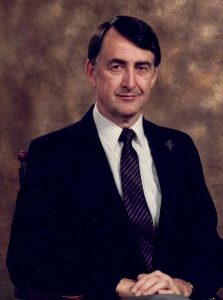 3238 Fred Myers RMC Class of 1954
Fred Myers, of Brockville Ontario died peacefully at Lanark Lifestyles in Perth on Saturday December 3rd 2022, leaving behind family and friends who will miss him dearly.
Fred was born on August 7th1931 in Gravenhurst Ontario where he excelled as a student, setting him on a path to Kingston Ontario where he earned an Electrical Engineering degree while attending the Royal Military College (RMC) and Queen's University. He also met Helen Campbell while in Kingston, whom he married in 1956.
Upon graduation Fred entered the Royal Canadian Air Force (RCAF) and spent 5 years at various stations. After leaving the military he moved to Hamilton Ontario for a position at General Electric, followed by a position at McMaster University in the role of Assistant to the Dean of Engineering. Simultaneously he earned a Masters Degree in Business Administration (MBA), while helping to raise 3 children.  Subsequently the family moved to Kanata Ontario when Fred joined the Federal Government Public Service. He worked for the department of Industry, Trade and Commerce, eventually retiring from Foreign Affairs.
Post retirement Fred designed the home he shared with Helen in Pakenham Ontario and was active maintaining their property, skiing, enjoying their cottage, travelling and volunteering in the community. Their final move together was to Brockville Ontario's Tall Ships Landing, were they built friendships and participated as members of their condo community until Fred's struggle with dementia required a move to Lanark Lifestyles in Perth Ontario. His kind heart, quiet demeanor and subtle humor continued, even when words were failing him, to win him the love and respect of everyone he met.
Fred is survived by his wife Helen and their children and grandchildren: daughter Katherine Pillsworth, son-in-law Paul Pillsworth, grand-daughter Emma Pillsworth and her husband Lindsay Vanderbeck; daughter Mary Lou Anderson, grand-daughter Libby Anderson and grand-son Jack Anderson; son Greg Myers, daughter-in-law Masako Myers and grandson Ben Myers.
PER ARDUA AD ASTRA
An announcement will be made in the coming weeks of a Celebration of Fred's Life to be held in the spring, 2023 in St. Andrews United Church, Pakenham.  In remembrance of Fred, those wishing are asked to consider memorial donations to the Salvation Army or St. Andrews United Church, Pakenham.  Arrangements are in the care of Blair & Son Funeral Directors, Perth.
---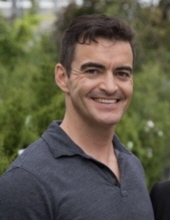 18873 Dr. Richard Henry Morin RMC Class of 1993
Morin, Richard Henry passed away suddenly in his home (Trenton) on Thursday, December 1, 2022, at the age of 53 years. Beloved husband of Carrie Ann Morin (née Gatt). Proud, loving father of Abigail Morin (Patrick Suthers). Beloved son of Desneiges Morin & his late father, Daniel Morin. Dear brother of Jean (Yvonne) Morin and the late Andre Morin, loved dearly by his niece and nephew Jacqueline & Nicholas Morin. Richard was cherished by the entire Gatt family; Carrie's parents Carol & Paul Gatt, and sibling; Cheryl (Marc) Giroux and their children Jenna and Justin Giroux. He will be deeply missed by all who had the pleasure of knowing him.
Though Richard came from humble beginnings, he was never for want of love. Richard often reminisced on his early adventures with his brothers and cousins: exploring the Toronto subway system as a young child, finding the biggest hill to ride down on his banana bike, and reading comic books – all of which was done to the sound of 70s and 80s rock. Richard met his soulmate, Carrie, when they were 17 years old, working as lifeguards at the St. George pool in Welland, Ontario. At 19, Richard joined the Canadian Armed Forces, attending The Royal Military College of Canada in Kingston, Ontario. Here, he earned a Bachelor of Engineering Physics, forged close friendships, and orchestrated many ingenious and good-humoured pranks. Following his graduation, Richard and Carrie were wed on August 21, 1993. 3 days later, the two moved to Vancouver for Richard to complete a Masters of Applied Science, Engineering Physics at the University of British Columbia.
From 1989 to 2009, Richard served as a Signal Officer (Army Communications and Electronics Engineer) throughout Canada and on deployment to the Central African Republic. Richard possessed a growth mindset like no other – he continually sought opportunities for learning, whether academic or personal. Having always been passionate about health and promoting wellness in those he encountered, Richard chose to pursue a career in medicine. He attended the University of Ottawa from 2003 to 2007 and completed his residency in family medicine at Dalhousie University from 2007 to 2009. In the years that followed, Richard served as a physician with the Canadian Armed Forces and worked in the civilian sector as an emergency medicine physician and urgent care practitioner. Richard served his country overseas in Afghanistan (2011) and, most recently, in Iraq (2017) as commanding officer working to establish and direct a multinational field hospital. Richard was the bravest and greatest among us. Though it pained him to be without his family, he always regarded his deployments as the most valuable and impactful work of his military career.
Richard retired from the Canadian Armed Forces in 2017 after 28 years of service. Being the lifelong student he was, Richard enrolled at the Northern Ontario School of Medicine to obtain qualifications in family practice anesthesia. Richard worked as a GP Anesthesiologist for Quinte Health, ON, while continuing to practice family medicine as a civilian at CFB Trenton.
Richard possessed a mind like no other. He sought to improve his practice at every opportunity, pursuing professional development courses and reading daily to stay current with recent advancements. His intelligence could only be outshined by his humility: Richard treated everyone as an equal and always took the time to acknowledge and appreciate those around him. One could only hope to have a doctor like Rich: someone who was not only calm and extremely competent but who went to whatever lengths necessary to ensure his patients' comfort and dignity.
The magnitude of his excellence cannot be put into words.
Richard never took life for granted. He took great care of the health of those around him and his own. He has always been in excellent physical form, led an active lifestyle, and fueled his body conscientiously. Richard's passing is entirely attributable to his family history of cardiovascular disease.
Cremation will take place, and a celebration of Richard's life will be held at a future date. The website will be updated once arrangements have been finalized. Memories, stories, and condolences can be shared online at www.weaverfuneralhomes.com
If you would like to honour Rich, please donate in his name to the Trenton Memorial Hospital Foundation, Heart and Stroke Foundation of Canada or simply perform a random act of kindness as he so often did.
---