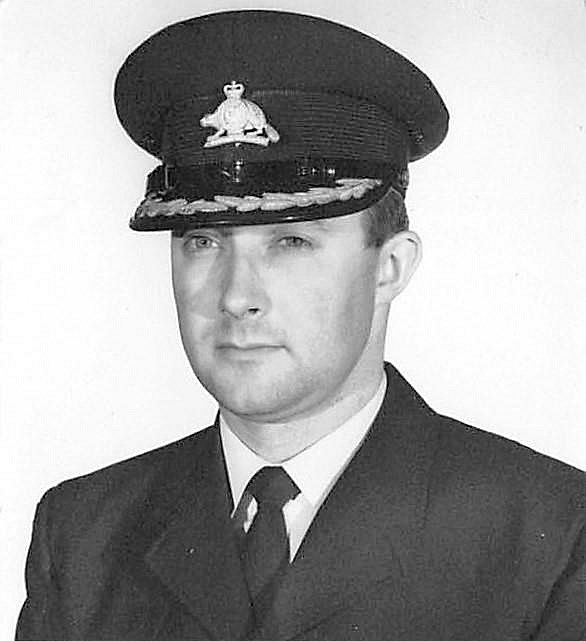 5625 Georges Babkine CMR RMC 1962
« Tu n'es plus là où tu étais, mais tu es partout là où je suis. » Victor Hugo
Le 24 décembre 2022, Georges Babkine est parti beaucoup trop tôt, à l'âge de 85 ans.
Il laisse dans le deuil son épouse Réjeanne Poulin, ses enfants Anne (Tony), Michèle (Pierre), Christine (Bernard) et Philippe-André (Véronica), ses petits-enfants Tomas (Erica), Nicolas (Diana), Justine, Alexandre, Victoria et Xavier, son frère André (Louise), sa tante Olga, ses cousins et cousines, ainsi que de très nombreux parents et amis.
La famille vous accueillera à La Maison Darche, au 7679, boulevard Taschereau, à Brossard (Québec) J4Y 1A2, vendredi 30 décembre 2022, de 14 h à 17 h. Un vin d'honneur sera servi pour trinquer à une vie bien vécue.
La famille souhaite souligner le dévouement exceptionnel du personnel du CLSC Samuel-de-Champlain et de l'unité de soins palliatifs du CHSLD Champlain. Pour ceux qui le veulent, un don à la Fondation Hôpital Charles-LeMoyne (dont relèvent le CLSC et l'unité de soins palliatifs) ou à la Fondation québécoise des Vétérans peut être fait plutôt que d'envoyer des fleurs.
---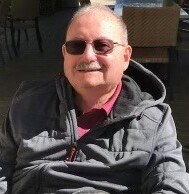 5323 David Beeching CMR RMC 1962
It is with profound sadness that we announce the passing of David Kenneth Beeching on Monday, December 26, 2022, in Ottawa. Dave was born in Carlisle, Ontario, in May 1939 to the late Irene and Stanley Beeching.
Left to mourn his terrible loss are his loving and devoted wife Wendy Beeching and his children David L. Beeching and Lisa Beeching (Tom McLean). Regrettably his daughter Andrea Beeching (John Dowding) passed away in January 2022. He was the proud grandfather of Erik Pettersson and his wife Katie, Ryan Pettersson, and Amber McNeil and her husband AJ. Amber and AJ blessed Dave with three beautiful great-grandchildren Jackson, Tommy and Hannah.
Dave was "Big Brother" to Jane Burch (the late Eugene Burch), Sharon Beaman (Michael Carson), John Beeching (Sharon Smith) and the late Raymond Kemp. He was a special brother-in-law to Dale and JP Sabourin, Dan and Barbara Dunlop and Donna and Al Haley.
Dave graduated from College Militaire Royal de Saint Jean in 1960 and Royal Military College in Kingston in 1962. His career came to an abrupt halt in 1994 when he suffered a massive stroke. He met the ensuing challenges with determination, courage and a love of life and people that were sometimes beyond comprehension. The love he and Wendy shared throughout this time has been an inspiration to many people.
The family sincerely thanks the staff of Carleton Lodge for the care they provided during Dave's last months of life.
Dave would want you to remember him with a laugh, a joke and your favourite beverage! A celebration of his life is being planned for the spring.
---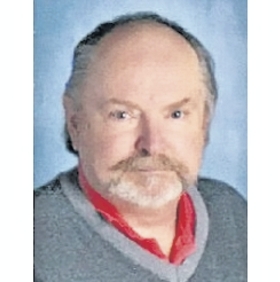 11403 John Pronovost RMC 1978
With sadness we announce the passing of our friend, Joseph John Antonio Pronovost at the age of 68, from cancer on January 3, 2023 at Providence Care Hospital. John was a classmate and friend. John is survived by sisters Kathleen and Cecile and brother Noah Paul (Anita). Will also be dearly missed by relatives from various parts of Canada including his Uncle John and Aunt Leah Devlin of Fredericton, second cousin Phil and Margaret of the Niagara Region as well as nieces, nephews and grandnieces. Predeceased by his parents Joseph Antonio and Ellen Kathlean Pronovost (nee Devlin) as well as his sisters Rosemary and Elizabeth (Murray Dodd). John attended RMC from 1973-1978 and served in HMCS Fraser and retired after nine years of service. He owned the bookstore Chapter One in Picton. He found his calling and excelled in an 18-year teaching career flowing from the Nicholson College in Belleville, and Loyola Adult High School in Trenton and finally St. Martha Elementary School in Kingston. A funeral mass will be held in June 2023 in Barry's Bay with interment of his ashes beside his mother and his sister. Details to follow. Sincere appreciation to the Oncology department of KGH and the Palliative Care Unit at Heritage Two at Providence Care Hospital.In care of Simpler Times Cremation Service
613-389-7223 / 613-382-3683  Online Condolences www.simplertimes.com
---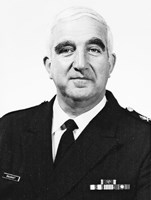 COMMODORE ROBERT NORMAN BAUGNIET, OMM, CD, BA, APR, RCN (ret)
November 20, 1944 – January 12, 2023 Commodore Robert Norman Baugniet, Royal Canadian Navy (ret) crossed the bar in Toronto, Ontario at Sunnybrook Veterans Centre on January 12, 2023, at the age of 78. He is survived by his two daughters, Jessica and Belinda; four grandchildren, Abigail Sarah, Mason Alexander, Bennett Colville, and Charlotte Cameron Jules; and by his siblings, Michel (Patie), and Phillip; and his beloved nieces and nephews, Nicholas, Danielle, William, Edward, Richard, Andrew, David, Phillip, Jeremy, Vicky, Miranda, Rebecca and Joseph. He is predeceased by his loving parents, Robert and Phyllis; his sister, Martine; and sister-in-law, Gabriel. Robert, or Bob as he was known to his Navy friends, tried hard to personify Sir Winston Churchill's observation that 'a reservist is twice the citizen.' But he was always quick to state that his greatest accomplishment in life was being father to his two incredible daughters, Jessica, a family doctor and Belinda, a marketing executive. He retired from Gulfstream Aerospace Corporation in October 2009, one month before his 65th birthday. At Gulfstream, he served as Director, Corporate Communications for eight years. Prior to joining Gulfstream, he was Vice President, Corporate Communications, for Rolls-Royce North America (1997-2001) and Vice President, Corporate Communications and Marketing Services, Rolls-Royce Industries Canada Inc. (1994-1997). For the previous 29 years he was with Berger & Associates, a major, six-office, public relations consulting firm which in 1987 became part of Ogilvy & Mather. At Berger, Robert rose progressively through the ranks, in the Montreal, Ottawa and Toronto offices and, from 1987 to 1994, was President and Chief Executive Officer. In parallel with his civilian career, Bob served in the Royal Canadian Navy, rising to the rank of Commodore and ultimately commanding Canada's naval reserve forces. He relinquished his command when he moved to the USA in 1997. Among his various appointments were Executive Officer and then Commanding Officer, HMCS CARLETON, Ottawa; Executive Officer and then Commanding Officer, HMCS YORK, Toronto; Senior Staff Officer (Navy) to the Chief of Reserves and he also served as Commander, Maritime Coastal Defense, Seaway. He was a member of the Flag Officers Council, The Naval Board of Canada and the Chief of Reserves Council and the Naval Reserve Council. In recognition of his service, he was named an Officer in the Order of Military Merit in 1986. He attended HMCS VENTURE, the naval officer cadet training school, and Royal Roads Military College, in Victoria, BC and was a graduate of Sir George Williams University, Montreal, which is now Concordia University. His undergraduate degree was in English and Political Science. In addition, he was a graduate of the National Defence College of Canada's International Security Studies Program and an accredited member of the Canadian Public Relations Society. Active in military and professional circles, Robert was a past president of the Royal Canadian Military Institute, The Maritime Defense Association of Canada and The Canadian Public Relations Society's Consultants' Institute as well as the Ottawa chapter. He is a former director of The Empire Club of Canada, Toronto Branch; the Military Affairs Committee of the Toronto Board of Trade; The Canadian Corps of Commissionaires (Toronto); The Navy League of Canada (Ontario Division), and Ronald McDonald House Charities of the Coastal Empire, Savannah, Georgia. He was also a member of the Naval Officers Association of Canada, The HMCS Venture Association, The UNTD Association, the United States Naval Institute and the Navy League of the United States, Savannah Chapter. He was an active member of the communications committees in the Aerospace Industries Associations in Canada and the US, as well as with the General Aviation Manufacturers Association, Washington, DC. He is a past member of the National Press Clubs in Ottawa, Canada, and Washington, DC. Robert was born in London, England, completed his early education at Dulwich College, and moved to Canada in 1958. He relocated to the US in 1997 and became a US citizen in 2005. He travelled throughout the Americas, Continental Europe, the Middle East, Far East and Australia. He was fluent in English and French. His ashes will be committed to the deep from HMCS Sackville, off the approaches to Halifax Harbour, Nova Scotia, Canada. A reception to celebrate his life will be hosted by his family in Toronto at the RCMI at a later date. We would like to extend our sincere thanks and appreciation to Dr. Deering and all the exceptional staff at Sunnybrook Veterans Centre LGSE, Carolyn Hutcheson, Kevin Reel, Dr. Nolan and Chaplin Wes Roberts. For those wishing to remember Bob, donations to the Royal Canadian Navy Benevolent Fund, P.O. Box 505, Station B, Ottawa, Ontario, K1P 5P6, Canada, would be most appreciated.
---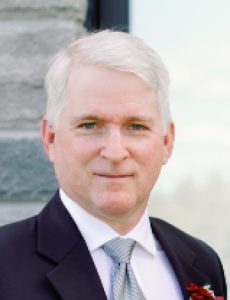 14631 Kevin Steele RRMC RMC Class of 1984
Kevin Leslie Steele passed away suddenly on Saturday, December 17th, 2022, at the age of 61. His last moments were spent surrounded by his loving family and friends.
Kevin entered Royal Roads Military College in 1980 and graduated from RMC in 1984 with a degree in Economics and Commerce. Upon graduation from RMC he was posted to Vancouver, BC, the start point for a 19-year posting history that alternated between the West Coast and Canadian Forces Base Petawawa, Ontario. During this period, he served in a variety of finance, combat service support positions, and was deployed on overseas missions in Central Africa and Bosnia. In 2003, NDHQ finally brought him to the Ottawa region where he enjoyed a number of rewarding positions, and a third deployment to Afghanistan in 2008. LCol Kevin Steele retired from the Canadian Armed Forces on February 4, 2019 after 38 years of loyal and dedicated service.
His many military recognitions were the defining hallmark of Kevin's professional life. However, his personal legacy is his deep love and his dedication to his family and close friends. Kevin was preceded in death by his parents. He is survived by his loving spouse Carole Joanne Joanette; brother Robert Andrew Steele; daughters Sarah Elizabeth Steele (Michael Adlington) and Hannah Marie Steele; stepdaughters Emilie Chanelle Williams (Tyler Williams) and Stephanie Gabrielle Joanette; and grand-children Ava Margaret MacLarty, Alivia Grace MacLarty, Maverick Steele Adlington and Evan William Adlington.
Kevin could be described as someone with a lust for life and a passion for learning. He was incredibly proud of his daughters and enjoyed playing with his grandchildren and watching them grow. In his down time, he loved to ride the open roads on his motorcycle, spend summer nights sharing meals and laughs with family and friends, and tinker around with tools in the garage on weekends. Kevin was a fixer of many things and had a natural ability to understand and overcome any obstacles put before him whether it was repairing an engine, building a deck or renovating his house. His incredible intelligence, witty sense of humour, and limitless generosity will be sorely missed but never forgotten.
---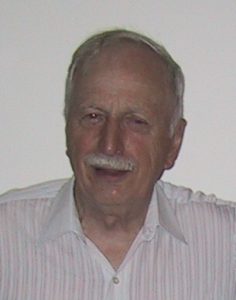 2898 Robert Ironside RMC Class of 1953
Robert passed away 22 Sept 2021 at Royal Victoria Hospital, Barrie, Ontario, surrounded by family following a brief illness. Robert was 91.
'Robbie' entered RMC in 1948 as a member of the New 100 – the first intake of RMC cadets following WWII. He was one of just two cadets selected from Saskatchewan. Rob liked RMC so much that he stayed for a bonus year and graduated with the Class of 1953. Following grad he trained as an air navigator and flew on Lancasters and Neptunes with 404 Maritime Patrol Squadron. As a member of the 404 Test Evaluation and Development Flight, he was instrumental in developing standard practices for the use of the then new sonobuoy technology for ASW tracking.
In 1961 Rob left the RCAF and joined Computing Devices Canada in Ottawa. As CDC's International Marketing Manager he enjoyed extensive international travel. In 1967 he left CDC and joined the Department of Defence Production as an Engineering Procurement Officer. (DDP eventually became Department of Supply and Services which became PWGSC, then PSPC, etc).  As a Procurement Officer with DSS, Rob's portfolio of major crown projects included several satellite programs such as ISIS A, ISIS B, HERMES and AEORSAT.  Later on at DSS he was Contract Manager of the Canadian Frigate Program. Rob retired in 1985 from DSS as a Director of Procurement for Marine, Electronics and Industrial Systems.
Throughout his life Rob was extremely capable and always busy on various building and construction projects. Over the course of 30 years he completely restored a stone heritage home on the shores of the Mississippi River across from the five-span stone bridge in Pakenham, Ontario. At his later residences in Brockville and Angus he completed major upgrades and he also completed significant renovations at daughter Deborah's home in Ottawa.
Rob was always interested in and extremely proud of his family military heritage. His father, Alexander, was wounded at the Somme as a member of the 6th Gordon Highlanders and after recovering he rejoined the fight with the 60th (London) Division and fought in Salonika and Palestine. All six of his uncles were in the Canadian Expeditionary Force in France with two KIA – one at the Battle for Hill 70 and one at Passchendaele. Robert himself enlisted in the Army Reserve in Nov 1944 as a Boy Soldier at the age of 14. He was discharged from the Army Reserve in Sept 1948 to attend RMC.
A proud moment for Rob was the acceptance of his youngest daughter Alix as a member of the RMC entry class of 1981. Alix (14979) graduated with first class honours as a member of the Class of 1985.
Robert is survived by his wife Doris (nee Found) of over 60 years, daughters Deborah, Claire (Tim Owen), Elizabeth and Alix (Randy Harvey – 14567) and grandchildren Paige Harvey, Vivian Harvey and Jack Owen. Paige joined the CAF in 2016 and is currently carrying on the Ironside (and Harvey) family military legacy as Corporal Paige Harvey, Signals Intelligence Specialist, RCAF.