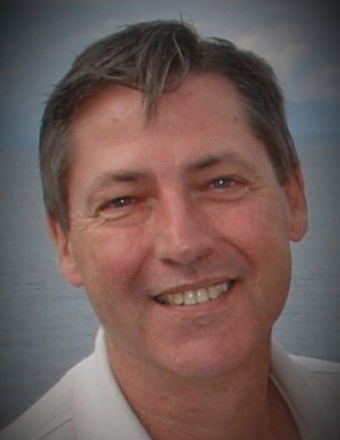 10954 Thomas Glen Graydon Howe, RMC Class of 1976
It is with deep sorrow that we announce the death of Thomas Glen Graydon Howe (Milton, Ontario), who passed away on May 23, 2023, at the age of 70, leaving to mourn family and friends.
He was loved and cherished by many people including : his spouse Doina Howe; his children, Vicky Howe (Brian Potter) and Kevin Howe (Dianna); his step-daughter Nicole Nedescu (Allex Raymundo); his grandchildren, Isaac Howe and Valeria Nedescu-Raymundo; and his siblings, Linda Corlette, Judith-Anne Pittarelli (Vince) and Bruce Howe (Charlene).
---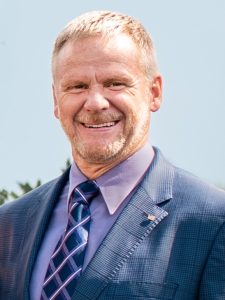 14769 Christian Lalande, CMR RMC Class of 1985
C'est avec une immense tristesse que nous annonçons le décès de Christian. Il nous a quitté soudainement, mais en toute sérénité, après une courageuse bataille contre la leucémie à l'hôpital d'Ottawa. Dans la dignité, Christian était entouré de sa famille au moment de son départ.
Christian est né à Montréal (Québec), de feu Alice Doré et de feu Philippe Lalande de Ferme-Neuve (Québec). Il est maintenant réuni dans une chaleureuse étreinte avec ses parents si aimants. Christian laisse dans le chagrin Isabelle, son épouse depuis 34 ans, ses filles bien-aimées Dominique (Connor) et Maryline (Matt). Il manquera également à son frère Jocelyn (Colette), sa sœur Sylvie (Pierre), son frère Yvon (Diane), ses neveux, ses nièces, sa famille élargie, sa belle-famille et ses précieux amis.
Christian a toujours vécu sa vie pleinement. Il aimait sa famille. Pendant quarante ans, Christian et Isabelle ont eu une belle histoire d'amour. Il était si fier de ses filles adorées. Ils étaient tissés serrés « les 4 mousquetaires ! ». Christian se souciait profondément de tant d'êtres chers, de précieux amis et de voisins. Il était un modèle de gentillesse, de générosité et d'amour. Sa famille pouvait surmonter tout défi qu'elle rencontrait, inspirée par sa résilience et sa patience. Il a vécu d'innombrables aventures et fait tant de beaux voyages avec sa famille autant qu'avec d'excellents compagnons de route. Christian aimait les sports. Il a été médaillé en saut à la perche, il a joué au football et au hockey (même en Australie et en Europe). Christian était toujours bien occupé, soit à travailler sur un nouveau projet, soit en aidant quelqu'un.
Christian a servi en tant que pilote d'hélicoptère de Recherche et sauvetage (Labrador ou Cormorant) dans les Forces armées canadiennes pendant 39 ans. Entre autres, à l'escadron 424 Trenton, l'escadron 413 Greenwood et l'escadron 442 Comox. Il a aussi servi comme Commandant de l'escadron 442 et comme officier supérieur d'état-major pour la Recherche et sauvetage au Canada. Christian a eu la chance de faire son cours de commandement et d'état-major interarmées en Australie. Il était tellement heureux de pouvoir partager cette opportunité avec sa famille. Il était fier de son rôle dans l'Opération Jaguar en Jamaïque. Il était enthousiaste à l'idée de travailler dans la communauté internationale en Belgique au centre des opérations de l'OTAN et comme officier d'échange à Paris en France. En tant que Lieutenant- colonel, Christian a pris sa retraite des Forces armées canadiennes à Ottawa en 2019. Il se sentait privilégié de continuer à travailler pour le gouvernement, cette fois-ci comme directeur à Services partagés Canada.
Christian restera toujours dans nos cœurs et nos souvenirs. Nous avons tous maintenant un ange gardien.
It is with a broken heart that we announce that Christian passed away suddenly but peacefully after a courageous battle with AML leukemia at The Ottawa Hospital. He was surrounded by loved ones and departed with dignity.
Christian was born in Montreal, Quebec to Alice Doré (deceased) and Philippe Lalande (deceased) of Ferme-Neuve, Quebec. He is now reunited in a warm embrace with his loving parents. Christian is survived by Isabelle, his spouse of 34 years, his beloved daughters Dominique (Connor) and Maryline (Matt). He will also be missed by his brother Jocelyn (Colette), his sister Sylvie (Pierre), brother Yvon (Diane), his nephews and nieces, his extended family and close friends.
Christian always lived life to the fullest. He loved his family. Christian and Isabelle had a beautiful love story for 40 years. He was most proud of his adored daughters. They were tightly knit: the four musketeers! Christian valued and cherished all his extended family. He had so many close and dear friends and neighbors, whom he cared for deeply. You know who you are! He was a model of kindness, generosity and love. His family could face any challenges thrown their way, inspired by his resilience and patience. He shared countless adventures and trips with family and great travel buddies. Christian loved sports; he was a medal recipient of pole-vaulting, a football player and a hockey player (even in Australia and Europe). Christian was a busy fellow, always working on some project or helping someone.
Christian served in the military for 39 years as a Labrador and Cormorant helicopter pilot of the Search and Rescue (SAR) community in Squadrons 424 Trenton, 413 Greenwood and 442 Comox. He also served as Commanding Officer of 442 Squadron and Senior Staff Officer SAR. Christian had the chance to do his staff college course in Australia and was so happy to provide this opportunity to his family. He was proud of his role in Operation Jaguar in Jamaica. He was excited to have worked in the international community in Belgium at SHAPE and as an Exchange Officer in Paris, France. As a Lieutenant Colonel, Christian retired in Ottawa in 2019 from the Canadian Armed Forces. He felt privileged to keep on working for the Federal Government as a director for Shared Services Canada.
"Christian, to the quiet guardian of the skies. The impeccable and steadfast technician – ensconced in the history of the Canadian Air Force's Search and Rescue through 39 years of dedicated service. Piloting those to safety – may he likewise be guided to his final resting place in peace. He is likely doing squats and self-directed fitness tests until we all meet once more and he kicks our butts again." – a close friend's message.
Here is to Christian always living in our hearts and memories. We all have an angel watching over us.
---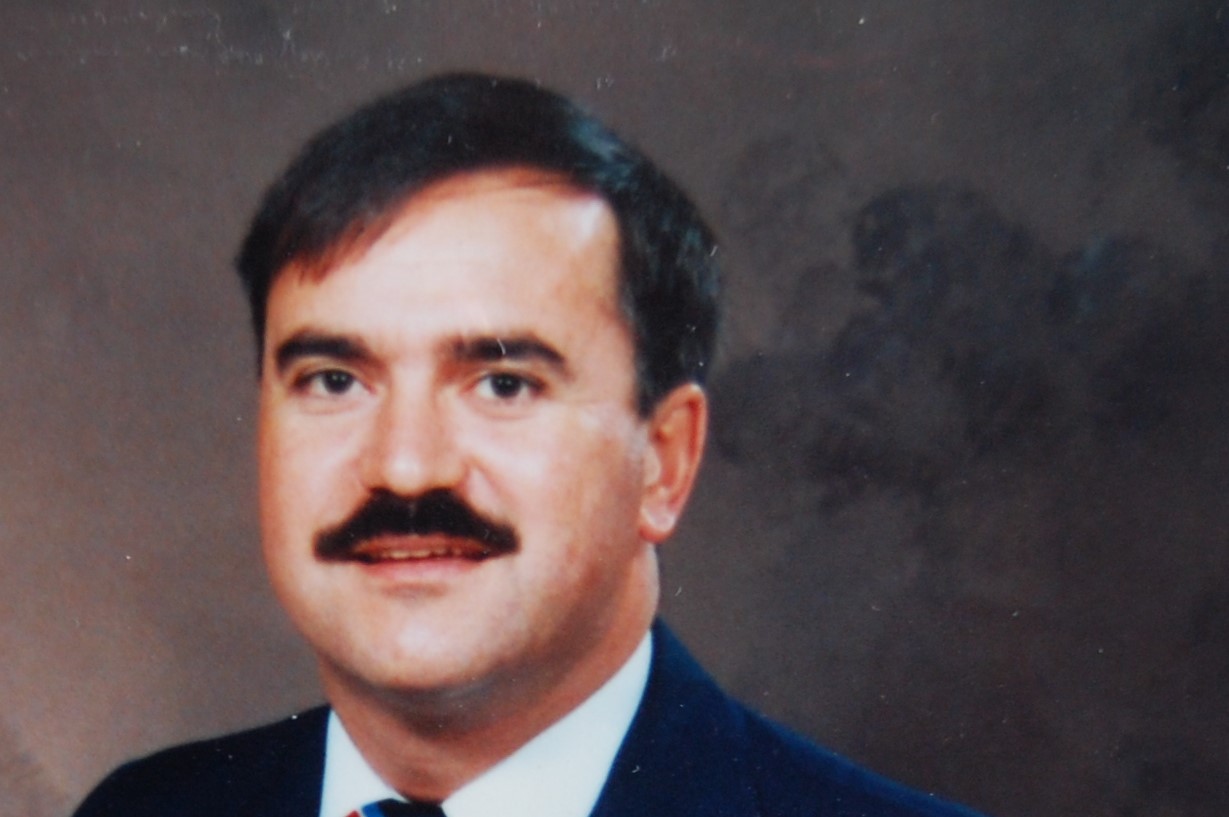 10349 Gilbert Dubé, CMR RMC Class of 1974
Passed away suddenly, Saturday April 15, 2023. OCdt Dubé was born in Lac-des-Aigles in the Comté de Rimouski on 12 March 1950 – the fifth of nine siblings.
He entered CMR in 1970 as a 1st Year Cadet having completed his CEGEP. Cadet Gilbert particularly enjoyed the physical aspects of the Military College system including Judo and especially the PT Test where he consistently scored near (or at) 500 points. Gil was CSTO 2 Squadron when he graduated from RMC with a BA Honours French.  He was assigned to the R22eR but first proceeded to UBC where he completed an MA.  He joined the 2R22eR at the Citadelle in 1976 including a tour to Cyprus in 1980.
Gilbert and Dola, having met at UBC, were married on 5 August 1978, and became the proud parents of Logan Dube in Chilliwack in 1983.
Gilbert had postings to Royal Roads Military College as a University Liaison Officer and then a Squadron Commander and, also to the CF Recruiting Centre Vancouver. After retirement from the CF Gilbert worked in several companies in Victoria. Gilbert and Dola had been living in Victoria since 1987.
---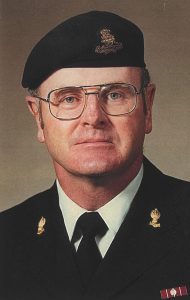 5413 Bruce McGibbon – CMR RMC Class of 1962
MCGIBBON, D. Bruce,
Colonel (Retired), ndc, PEng, SBStJ, CDIt is with profound sadness that the family of Donald Bruce McGibbon announce his passing on June 12, 2023 in his 83rd year at Providence Care Hospital. Bruce was predeceased by his parents Robert "Bob" and Mary "May" E. McGibbon (nee Lunam), and his siblings Sheena Davidson (Park) and Brian. He was the beloved husband and best friend to Doreen (nee Graham) for 58 years. He was the cherished father to James McGibbon (Rhonda) and Brenda Lammi (Thomas) and grandfather to Zach, Garrett, Bobbie, Travis, and Ayla. His grandchildren were his pride and joy.Bruce had a long and distinguished career in the Canadian Armed Forces specializing as an artillery man, field soldier, instructor, missile man, engineer, and a staff officer. He is a graduate from Lisgar Collegiate, Ottawa and the Royal Military College, Kingston in electrical engineering. Bruce completed his graduate studies in space sciences with the US Army Air Defense School in Fort Bliss, Texas, as well as military science and technology at the Royal Military School of Science in the UK. He was a graduate and faculty member of the National Defense College in Kingston, Ontario where he taught strategic planning for Canada. Bruce's career highlight was commanding 1 RCHA in Lahr, Germany. He was incredibly passionate and dedicated to serving Canada.Following his military career, he was a successful and sought after program manager and director, including time at Bombardier Aerospace and Canadair where he was responsible for long-range drone and helicopter programs.In retirement he served on various boards where he played an active role in supporting contemporary engineering activities, but his special pride was mentoring and coaching emerging leaders.
Bruce's main hobby was golf. He spent his entire golfing career attempting to approach Doreen's skill level, with mixed results. To address this problem, Bruce initiated an ongoing equipment renewal process. Unfortunately, the equipment never bridged the gap.
Cremation has been entrusted to James Reid Funeral Home, Kingston. Bruce will be laid to rest in Beechwood Cemetery, Ottawa at a later date. Memorial donations can be made to Canadian Cancer Society in Bruce's honour.
---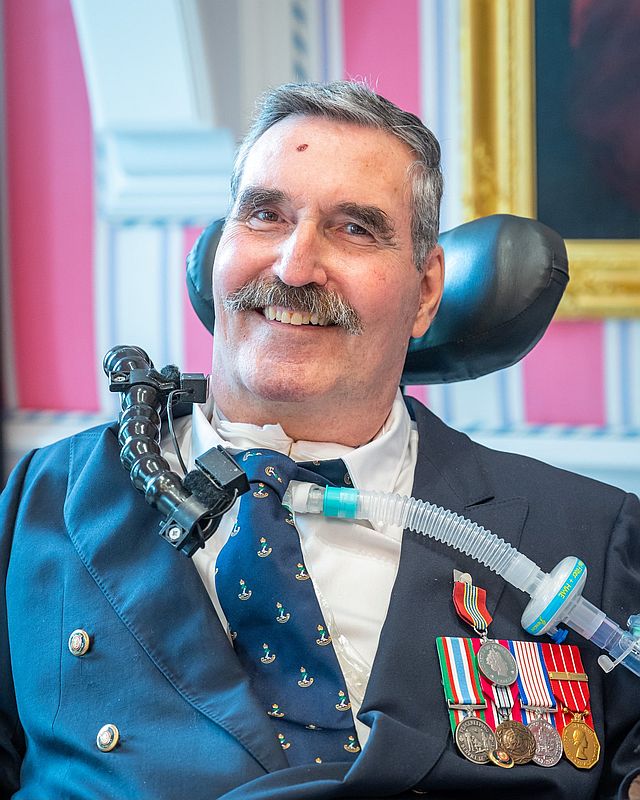 9961 Gregory Hug, CMR RMC Class of  1974
It is with deep regret that we must convey word to our Regimental Family of the passing of Colonel Greg Hug this morning in Ottawa. Our most sincere condolences go out to his loving wife Maria, extended family and his many friends.
Colonel Greg was the 44th Commanding Officer of the Regiment from 1991 to 1993. Following his retirement from Active Service, was appointed Colonel of the Regiment from 2015 to 2019. It was during this time he suffered a devastating accident, the consequences of which, and against the odds, he was able to master through exemplary courage, fortitude, and perseverance, the steadfast love and determination of Maria, and the support of close friends.
Colonel Greg devoted his wisdom and energy toward the strengthening of the Regiment and the Regimental Family throughout his professional life and his retirement years. He leaves us with a legacy of courageous service from which we all may continue to learn.
---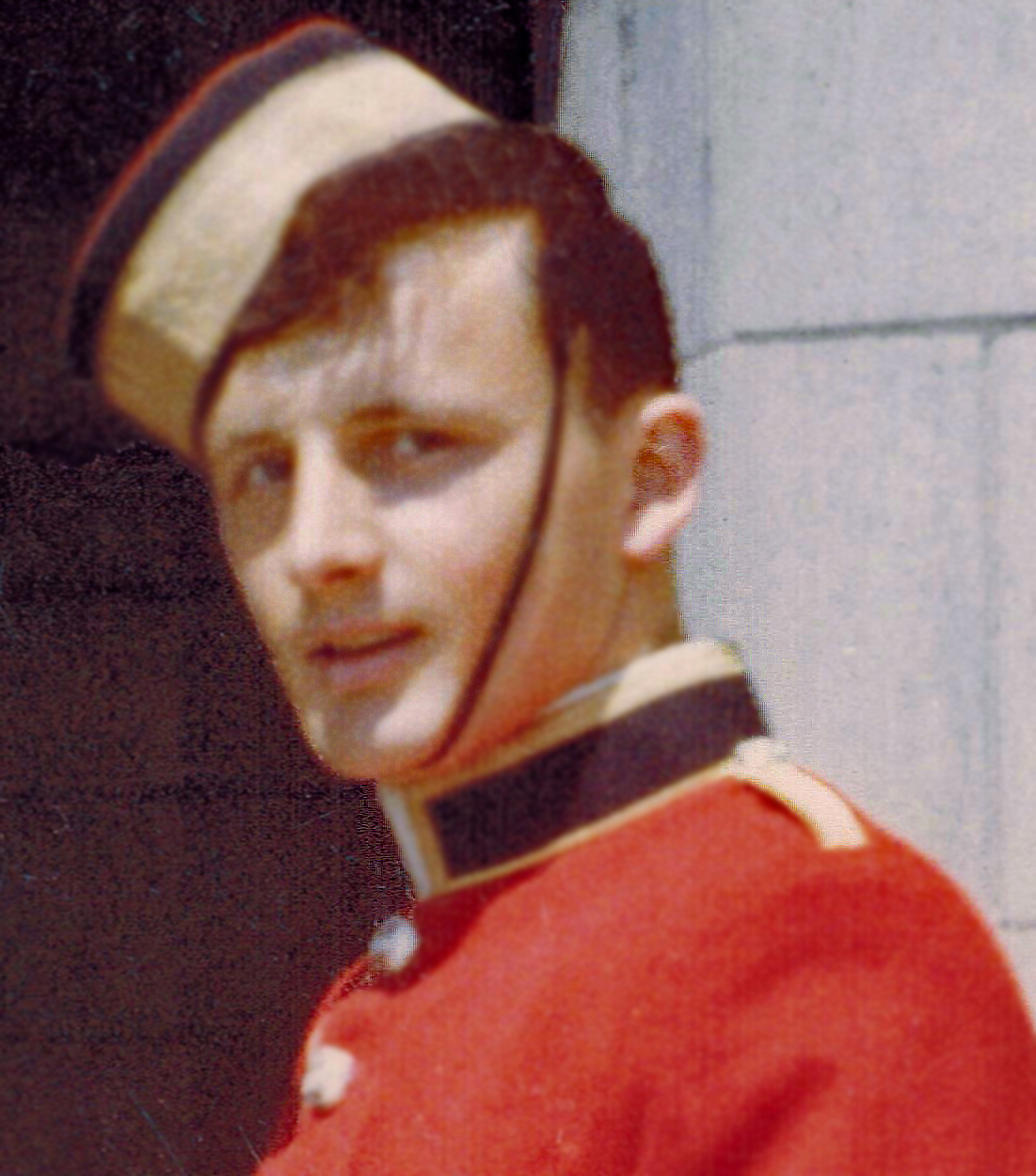 7061 Conor James Brian Sheehan
A missing persons officer with the Ottawa Police has confirmed that human remains found some ago in Gatineau, Quebec, have now been identified by the Gatineau coroner as belonging to 7061 Conor James Brian Sheehan, who disappeared at Ottawa, Ontario, on January 1, 1974. Sheehan was awarded the Lieutenant-Governor of Quebec's Silver Medal in 1965, and the Political and Economic Science Prize in 1965, and the Political and Economic Science Prize in 1966. Further details and any obituary will be provided when available.
---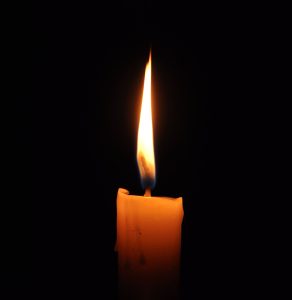 8667 Peter Flewwelling CMR RMC 1971
Obituary contributed by 8796 Al Carl:
It is with great sadness that I let you know that 8667 Peter (Pete) Flewwelling died on May 4, 2023, from a cardiac arrest, after having fought colorectal cancer, in the City of Tacloban, Philippines. He was in his 74th year. He is survived by his wife Bessie and family in the Philippines and four children and five grandchildren in Canada.
After graduating from RMC in 1971, having first attended CMR, Pete served in the Navy until 1977 as a Submariner in the UK and Canada.  During the period 1977 to 1988 he worked with the Department of Fisheries and Oceans becoming the Acting Director Regulations and Enforcement and Chief of Surveillance for Canada He was also Chair for the Attorney General's Study of Federal Law Enforcement Under Review Committee, which included 80 federal law enforcement organizations.
During the period 1988 to 2022 he worked as an international fisheries consultant, working in more than 44 countries for the World Bank, the Development Bank, USAID, AusAID, Norwegian Aid, Food and Agriculture Organization of the United Nations, the United Nations Development Programme, UNESCO, and private municipalities. He also worked with field staff during the relief, recovery and rehabilitation in the Tsunami of 2004 in Banda Aceh, Indonesia and then Sri Lanka and. Later he set up the  FAO relief, recovery and rehabilitation office in his home city of Tacloban, Philippines to address the results of the Super Typhoon Haiyan in 2013.
He also worked with four Regional Fisheries Management Organizations, ending his career as Acting Executive Secretary for the North Pacific Fisheries Commission (NPFC) in Tokyo.
Pete retired to a small fruit farm in Tacloban in 2022.Pete was a dear friend in our 3rd & 4th years at RMC and we connected a number of times over the years. We reconnected over Facebook in 2015, and I was lucky enough to experience his journeys through his posts and pictures. He was enjoying his retirement and had planned to attend one of our Class reunions. As we all know, not everything goes as planned.
RIP Pete and condolences to Bessie and family.
---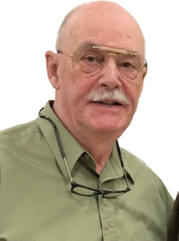 6570 Doug Shaw RMC 1965
Peacefully at home with his family, after a brief illness, Douglas Ian Shaw born Aug 6,1941 passed away on Friday June 16, 2023 in his eighty second year. Loved husband for 53 years of Maureen Kilroy Shaw. Proud dad of Kevin Shaw & Robert (Francine Eastwood) Shaw and even prouder papa of Kenzie Shaw & step grandad of Grant & Taylor Eastwood. Dear older brother of 8360 David (Carol) Shaw, Grimsby, Ontario & brother in law of Kathy Kilroy (late Ed Kilroy) & Craig (Claudette) Kilroy. He is also survived by several nieces, nephews, and cousins he was very fond of.
Doug is predeceased by his parents retired RCAF Wing Commander Duncan Shaw & Marjorie (Tripp) Shaw & his brother RCAF Captain 7310 John Shaw. Doug attended RMC, started his career in computer programming & then joined the federal government. He worked at Canada Post, Department of Finance, a 3 year secondment to the International Monetary Fund, Washington DC, and Treasury Board Secretariat, where he retired in 2005. A well-earned retirement involved spending part of the winter in New Smyrna Beach, Florida, where he had great visits with friends & relatives and played golf at the local club, where the starter always said "it must be March, the Shaw's are here!". Doug was also a member of the Ottawa Hunt & Golf Club.
Doug & Maureen took many self-guided road trips through Europe, did a few ocean cruises which included a special family Caribbean cruise in January, 2023 and several wonderful river cruises. Amongst all their trips – Machu Picchu & the Galapagos was their most memorable adventure.
Doug rarely missed an episode of Jeopardy where he knew so many answers, given his love of history, geography, Shakespeare, trivia and anything military. A thoughtful quiet man who saw the good in everyone, Doug will be dearly missed by his family & friends.
A Celebration of Life will be held at The Ottawa Hunt & Golf Club, (1 Hunt Club Road, Ottawa) on Friday, June 30, 2023 from 2-4 pm, with remembrances starting at 2:45 pm. In lieu of flowers, donations can be made to the Ottawa Food Bank.
---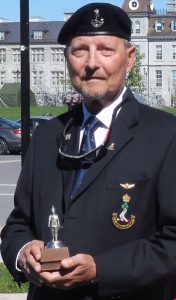 8828 Wayne Kendall RMC 1971
On the morning of June 17, 2023, after a long and courageous battle with Amyloidosis, Frederick Wayne Kendall passed away peacefully at home. His memory will be cherished by his loving wife of 52 years, Johanna; his son, Jason and his wife Julia; his daughter Allison; his six grandchildren: Sophia, Chris, Austin, Amélie, Serena and Skyla; his brother Ken and his wife Candace, as well as his extensive family and many close friends.
Born in Woodstock, Ontario on January 3, 1948, Wayne entered the Royal Military College of Canada in 1967 and graduated with an Honours BA (International Studies) and a Commission in the Canadian Forces in 1971. After graduation, he served another five years in the Royal Regiment of Canadian Artillery. In 1976 Wayne left the army and found a second career with the Royal Bank of Canada. Wayne, along with 8452 Brian Patterson and 8851 John Moyer, was a member of the 'Oxford amigos', a trio of cadets in the same year from Oxford County, Ontario. Over the next 32 years, Wayne's banking career took him from Timmins to Toronto to London and finally to Nassau.
In 2008, he retired from banking and, for many more years, continued as a financial/mortgage consultant to a number of Caribbean real estate developers. Wayne enjoyed golfing, boating, winters in Florida and time with his family. He was dedicated to his charitable activities with the Knights of Columbus, the Royal Canadian Legion and the Royal Military College Club of Canada (now the RMC Alumni Association), as well as his church. He was a leader who very much enjoyed giving back to the community. While in London, ON, for a number of years Wayne was the President of the SW Ontario Branch of the RMC Club. He also served as a member of the RMC Club of Canada Executive Committee. With his classmates, he joined the Old Brigade in 2016. He will be missed, but never forgotten. He fought the good fight.