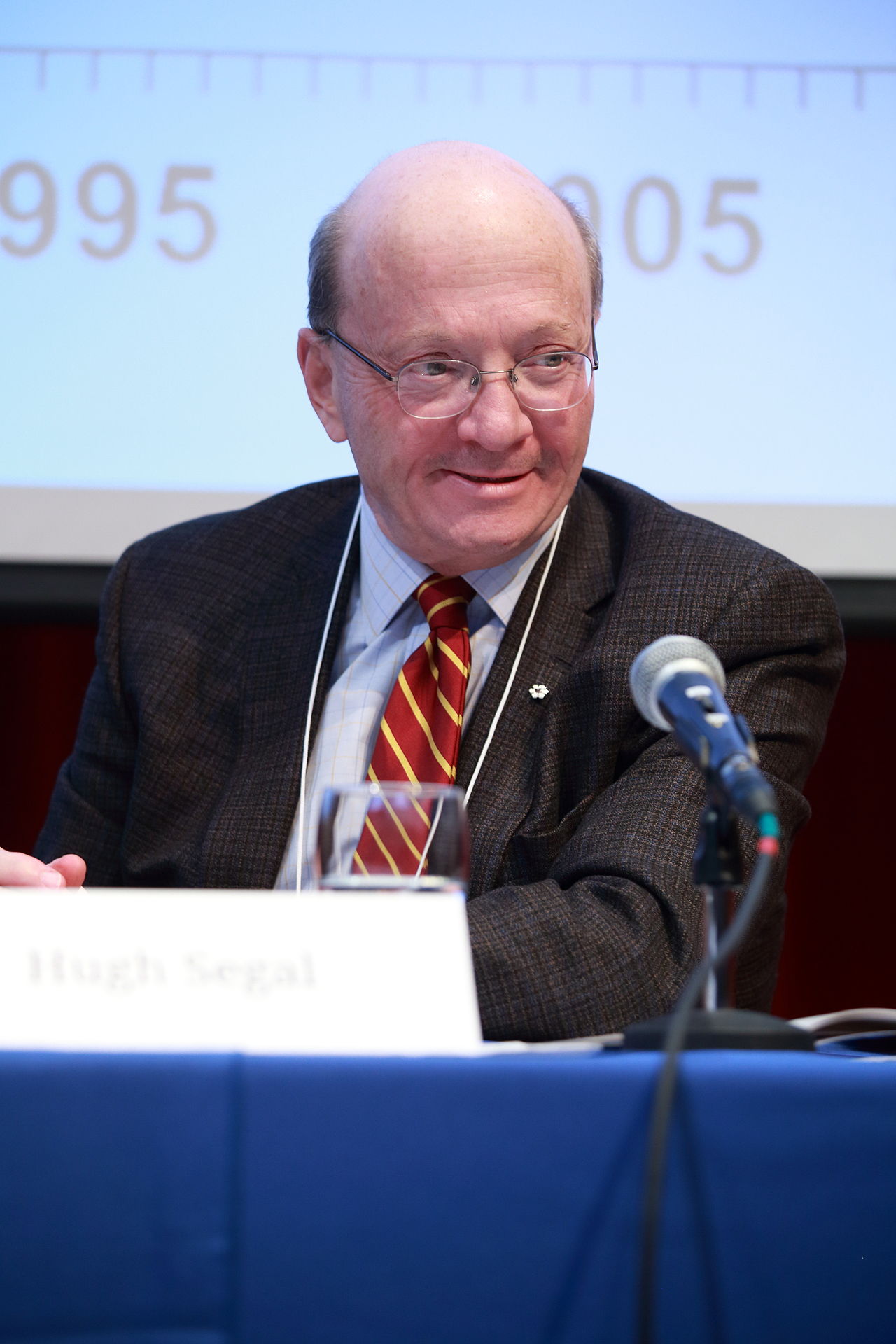 Source:  https://www.thesuburban.com/news/city_news/montreal-born-senator-hugh-segal-passes-away/article_544136b5-00ae-5da2-9882-33dbcfad2278.html
Former Conservative Senator Hugh Segal, originally from Montreal, passed away Wednesday 9 August 2023 at the age of 72.
The news came on Twitter (now X) Wednesday night from Graham Fox of communications company Navigator, who posted, "Canadian politics has lost its happiest warrior tonight. Hugh Segal's lifelong call for decency in our politics is at once a look back at what was, and a hope for what can be."
Other notables reacted as well. Former Prime Minister Stephen Harper's Foreign Affairs Minister John Baird posted, "Hugh Segal was a remarkable Canadian. I was so privileged to work with him on Commonwealth renewal. He was a fighter and his voice will be missed in our country. So honoured to have counted him as a friend. May his memory be a blessing."
Segal was chief of staff to former Prime Minister Brian Mulroney, a Senator from 2005 to 2014 and Master of Massey College from 2014 to 2019. He was also a political strategist, author and media commentator.
Segal wrote that he was inspired regarding politics after a visit by then-Prime Minister John Diefenbaker to United Talmud Torah in Montreal in 1962. Later, after graduating from the University of Ottawa, he was an aide to then-Progressive Conservative leader Robert Stanfield, while still in university, during the Trudeau era. After two unsuccessful federal election tries in the Ottawa Centre riding in 1972 and 1974, he became a senior aide to Ontario Progressive Conservative Premier Bill Davis, becoming a Deputy Minister for that provincial government at the age of 29.
Segal ran in 1998 for the leadership of the federal PCs and came second to Joe Clark, who he supported. He was appointed a Senator by Prime Minister Paul Martin and retired to join Massey College, where he was Master until 2019.
Note from Professor Dr. Howard Coombs – "Over the past year, I had the privilege of working with former Senator Hugh Segal at the Queen's Centre for International and Defence Policy. His political acumen, breadth of vision, humanity, and decency were inspiring. With his passing on 09 August, Canada lost a great son."
---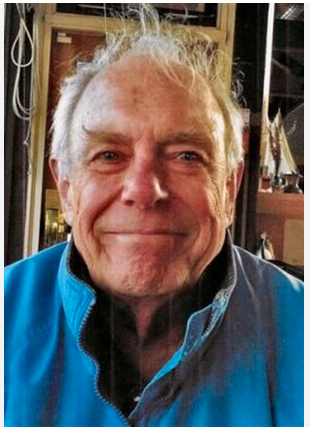 5563 Gary (Gus) Ernest Gillespie. RRMC RMC Class of 1963
GILLESPIE, GARY (GUS) ERNEST March 28, 1940 – June 22, 2023 Our wonderful Gus passed away surrounded by family, at St. Michael's Hospital in Toronto, after a courageous battle with cancer. He is survived by his beloved wife, Barbara (Backus); and his devoted sons and daughters-in law, Daniel and Rachel, and Adam and Gillian. He was the proud and much-loved Grandpa of James, Leah and Claire, who will all miss his cuddles and stories. He also leaves behind his sister, Mary Zadow (predeceased by Larry); sister-in-law, Gail Clark (predeceased by Bob Backus); Dave and Thom Pardoe, and a wide circle of extended family and friends. A special thanks to his oncologist, Dr. Lisa Hicks, for her compassionate care. Gus was born to Stanley Gillespie and Helen (VanBridger) in Winchester, Ontario. At age six, his family moved to Morrisburg, where he spent an idyllic childhood. Upon leaving high school, Gus enrolled at Royal Military College and spent his first two years at Royal Roads in Victoria, BC, then his second part at Royal Military College in Kingston, where he graduated with a Bachelor of Engineering degree. In the summers, he attended pilot training at Cold Lake, Alberta. He spent four years with 425 Squadron at CFB Bagotville, Quebec, as a front-line fighter pilot with the RCAF, protecting Canadian airspace as part of the RCAF's NORAD mission, then four years as an instructor at the Aerospace Systems School in Winnipeg. Upon leaving the Air Force, he enrolled in the MBA program at McMaster University where he was President of his graduating class. He had a long and fulfilling career in management consulting, first with Woods Gordon & Co., then with Ernst & Young, and finally his own successful consulting business. During his career, he earned his P.Eng., FCMC, sat on several boards of directors and served a term as President of the Ontario Institute of Management Consultants. He maintained close friendships with many colleagues over the years. Gus was an avid sailor and racer who enjoyed almost fifty years as a member of Ashbridge's Bay Yacht Club. He rarely missed his weekly golf foursome with friends. and preferred to walk the course, rarely using a cart. He skied with the "Love to Ski" club for many years, travelling all over North America and Europe on ski trips. Gus loved flying his Cessna 177RG for business and fun. He and Barb travelled all over the world for many years, making new friends along the way. In the end, Gus expressed contentment that he had led a great life full of love, fun, laughter and adventures. Isn't that what we all want?
---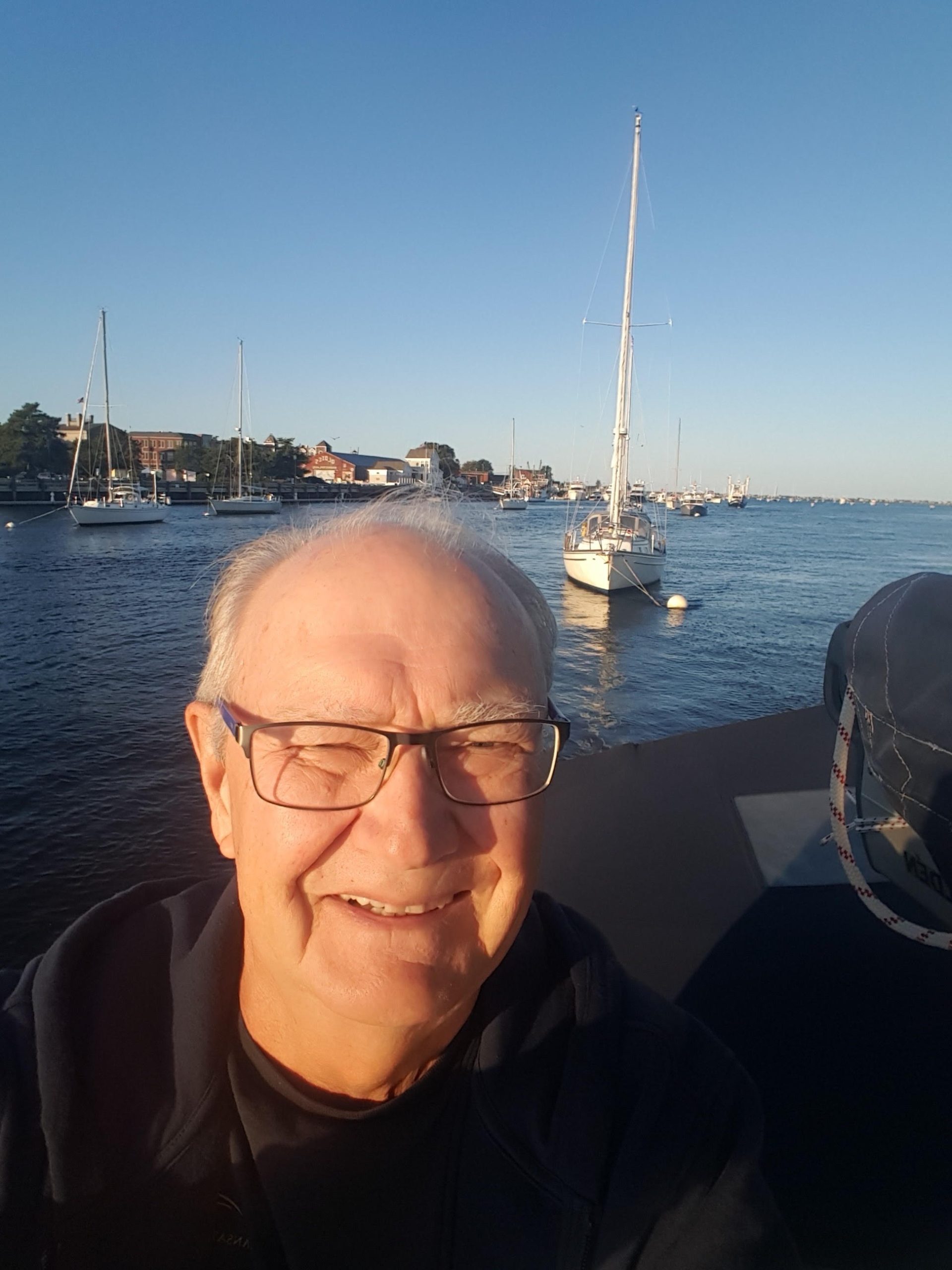 7612 Harold "Hal" Bolton, CMR RMC Class of 1968
Hal was a service brat by virtue of his father being a career Air Force officer. He believed that this gave him a leg up on his mostly hapless civilian contemporaries. He was correct but staying ahead was entirely to his credit.
He started in CMR in 1963 with the rest of us in a mandatory, mostly science/math program, but soon was able to transition into an economics and commerce stream where he excelled. Out of the classroom the range of his talents were apparent. He was a varsity sailor and debater and made many lifelong friends.
Hal was always efficient. His cohort spent vast resources dating, read mostly without success, but he met his life partner early on. He and Nancy met in 1967 and married soon after graduation from RMC. She was his life partner in every sense and they were inseparable forever.
Hal's military career was short and spent in the Ordnance Corps. Immediately after his discharge he entered Queens University graduating with an MBA in 1973, Based partly on his strong academic standing he was hired by Wood Gundy and moved to Toronto to begin his civilian career in finance. Then he and Nancy decided to break the mold. First they took a major sabbatical buying an RV and doing a major walkabout around North America. Then they relocated to California and Hal restarted his career in the financial community. Eventually he became a successful investment banker with Bank of America and was able to retire comfortably at the age of 50.
Their wanderlust was real and retirement included visiting 99 countries during a nearly 30-year run. Their travels were far more than, visits, as they immersed themselves into the various cultures and met many, many folks along the way. Their acquired knowledge was uniquely firsthand and a delight to share. During this time Hal reconnected with many of his military college friends. It was not unusual for he and Nancy to roll up in their new RV, park in your driveway, and relate to your children some of the best forgotten episodes from your shared past. Without children of their own they we a big help to us beleaguered parents. He once took my son, then around 12, to the movie South Park where Hal was at least triple the age of the next oldest movie goer.
Hal's love of sailing resurfaced as well. He joined me annually to cruise first the tame Lake Ontario then the more challenging waters of the Gulf of St. Lawrence, the Maritimes including the Isles de la Madelaine, St. Pierre Miquelon, Newfoundland and the East Coast of New England. I joined him on the West Coast to sail the South Coast of California. He was a very good shipmate. As long as there was ice cream on offer.
Hal was very good at whatever he chose to do, mentored many and was very loyal. He was my friend for 60 years.
7550 Jack Eaves
---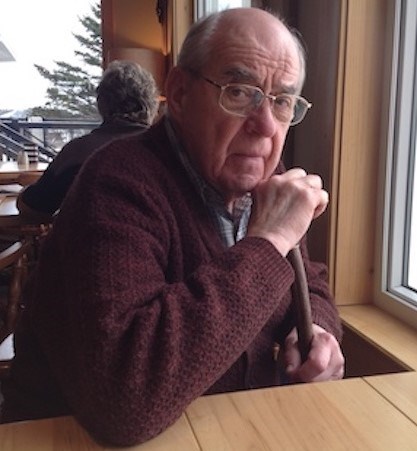 RR248 James Herbert Murwin, RRMC Class of 1947
MURWIN, James Herbert – 95, died Friday July 7th 2023 at Camp Hill Veterans Memorial Hospital, Halifax. He was predeceased by his first wife, Joan Kilbourn Carrie (1990) and second wife, Ann Isobel Eade (2010).
He is survived by his sister – Margaret Tofflemire (Charles), his children – Tricia Reynaud (Michel), Susan, Jennifer Stewart (Russell Keith) and Jaimie Murwin (Olive), his grandchildren – Christopher Stewart, Joseph Reynaud, Anne-Marie Reynaud, Michael Stewart, Alexandra, Max, Angela Luckham, Jess Murwin, Kelly Murwin, Frederic Reynaud and Tim Mombourquette, niece Andrea Tofflemire Morris and nephew Brady Tofflemire and great-grandchildren Aljoscha and Abigail Ziegler, Charlotte, Gabriella and William Stewart, Adrien and Adele Reynaud, Margaret and Henry Stewart, Anouk and Sanna Fletcher- Reynaud, Elouise and Theodore Luckham.
Jim was a man of many talents and especially gifted in music and art. He graduated from Royal Roads, Victoria in 1947 and had a professional career as an officer in the Royal Canadian Navy, Lt Cdr, retired.
To quote an old friend of his …"Jim was a friend to all of us who knew him and who enjoyed with him his trumpet playing, his happy outlook, his sense of humour and his professional ability as a Naval Officer. One couldn't expect more of a friend, a classmate and a shipmate."
---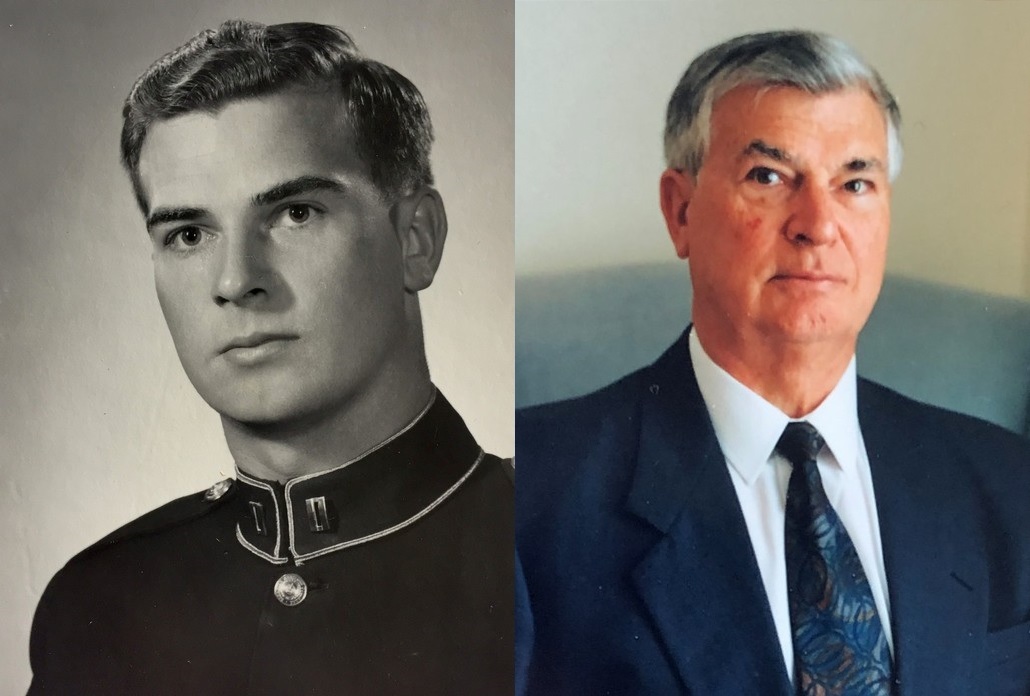 3323 Robert G. Thompson, RMC 1955
It is with great sadness that we report that Robert (Bob) G. Thompson passed away in February 2023 in Port Hope, Ontario. Robert is predeceased by his beloved wife of 67 years Corrinne (nee Macdonald) of Wolfe Island, who passed away just four months before Robert. Robert's journey started as the only son of parents Charles, a Canadian WWI veteran and Aileen Thompson.
Robert is survived by his 7 children Dunreath, Gordon, Garth (Diane), Tanis (Alan), Robert (Karen), Alicia (Steve) and Patrick and 7 grandchildren, Taylor, Madeleine, Robert, Colin, Devin, Elizabeth and Scott.
Robert (Bob) grew up in Winnipeg, Manitoba attending Gordon Bell High School. In his youth he developed an early passion for sports, especially football and a fascination with airplanes often spending hours building model airplanes then testing their flying capability by sending them soaring out the upper windows of his childhood home to neighbourhood friends waiting below.
During his many summers at his best friend's family cottage near Kenora, Ontario Bob became an avid swimmer and boater, as he embraced the outdoors around him.
In 1950 Bob set out for Royal Roads Military College where he was elected as Junior Gunroom President during his first year and Vice President of the Senior Gunroom in his senior year. Bob ("Gus-Gus") excelled on the Royal Roads swim and boxing teams and most notably as first-string centre on the football team.
Upon graduating from Royal Roads in 1952, Bob attended Royal Military College (RMC) in Kingston, Ontario where he studied mechanical engineering and continued to play football. He embraced life at both schools being thoroughly involved with many formal and informal activities and enjoying the social life. In 1956 Bob earned his Bachelor of Science in Engineering (mechanical) from The University of Manitoba. He later received his Master of Engineering (mechanical) from Royal Military College of Canada.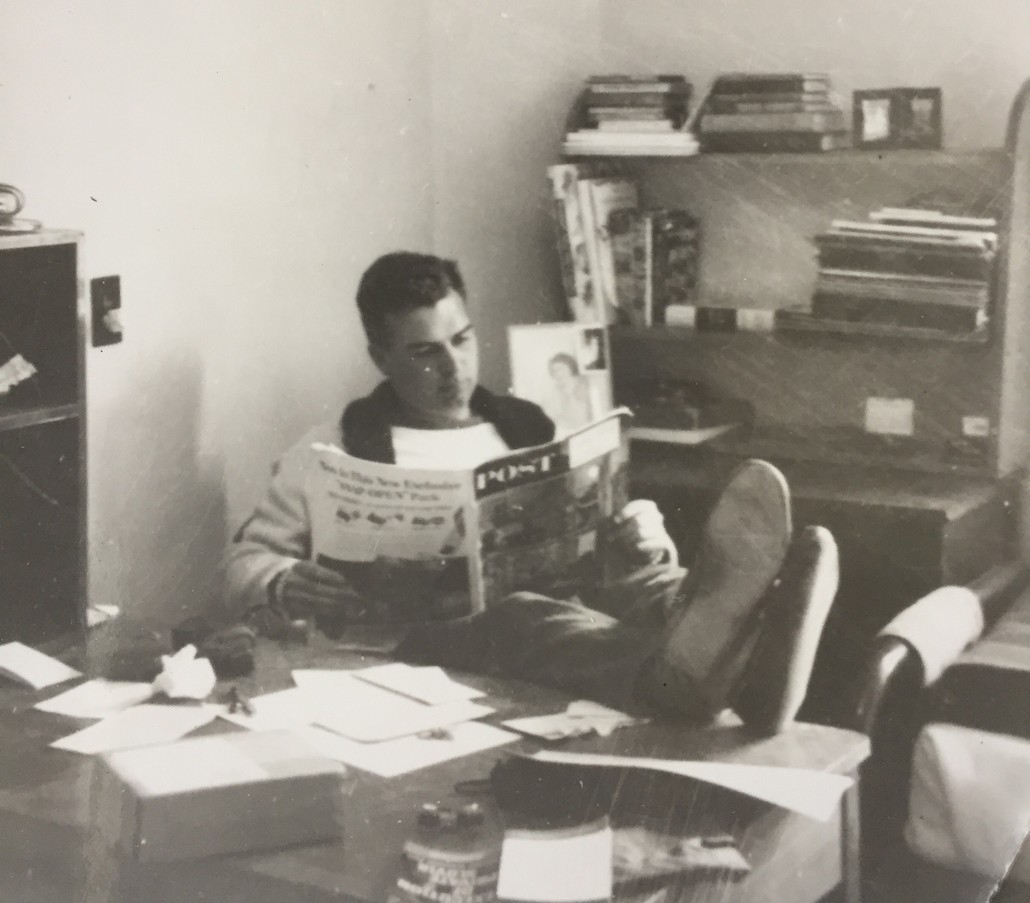 Upon Graduating from RMC, he married Corrinne and through marriage, Robert became a member of the large Macdonald family of Wolfe Island, Ontario.
Bob was a navigator with RCAF No. 435 (Transport) Squadron deployed from RCAF Station Namao, Alberta as it took delivery of the Fairchild C-119 'Flying Boxcar' aircrafts.
In November 1956, 435 Squadron was deployed to the 1st U.N. Emergency Force (UNEF-1) peacekeeping mission in the Middle East. In September 1957, Bob himself deployed to Capodichino, Naples, Italy as part of the Second Canadian Contingent to UNEF. Throughout more than one UNEF tour with 435 Squadron, Bob flew extensively (C119's and Douglas Dakota's) throughout the Middle East and back across the Mediterranean to the base at Naples, in additional to numerous bases and cities (including the Gaza Strip, Sinai Peninsula, Beirut, El Arish, Port Said, Sharm el Sheikh, Cairo, Egypt, Athens, etc.), flying across the Mediterranean Sea ('The Med') to numerous UN outposts across the region.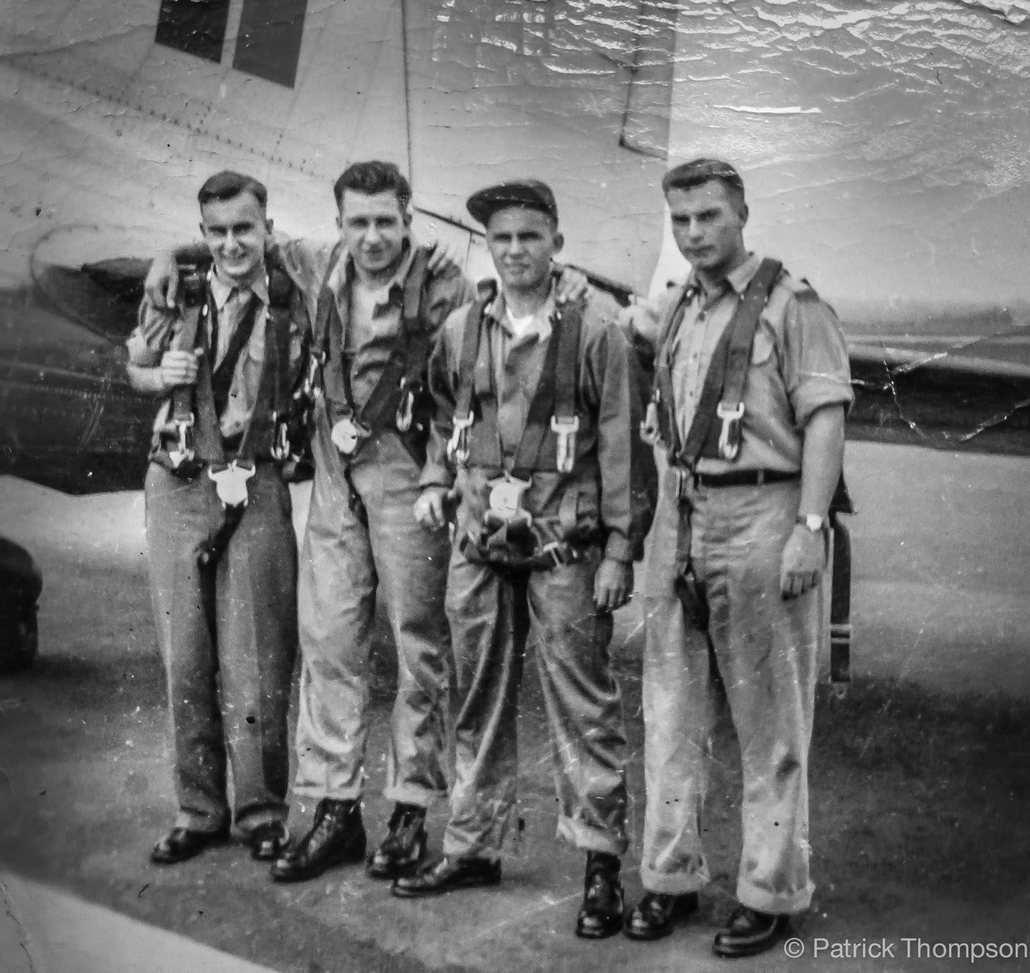 Back in Canada, Bob continued logging many hours in the C-119 as well as Dakota's, performing various missions, including paratroop drop training and remote base and outpost resupply.  Bob fondly remembered the high-arctic resupply flights and having flown over the North Pole many times and to gravel airstrips at remote bases, stations, or radar outposts at Resolute, Nunavut, Alert, Churchill, as well as almost every other RCAF base. He also frequently recalled the adventure of Winter Bush / Arctic survival training. Without the use of radar, Bob's early flying career saw him navigated using the stars, gyro instruments and other early navigation techniques.
Bob also logged extensive flying time with the 408 Goose Squadron, flying modified recommissioned RCAF WWII Avro Lancaster aircraft – modified as MK.X photographic aircraft in area recon configuration, which included camera installations. During hundreds of hours, performing the arduous and demanding task of acquiring aerial photographic coverage and geodic survey of the entire reaches of Canada, including the far North, images which were used for the completion of the first detailed mapping of Canada and Canada's north.
Bob would always fondly reminisce of his time at Royal Roads and RMC and his many great adventures and harrowing events experienced throughout his Airforce days.
After 14 years of dedicated service, Bob left the military in 1967 to start his civilian career. Bob became a founding member of one of Canada's first community colleges, Seneca College in Toronto. Bob was the first Dean of Technology, which included the Engineering Department.
He also held the position Director of Canadian Forces and Special Training Programs. Bob was also instrumental in creating and developing Seneca's College's Fire Protection and Aviation programs. Not only was Bob a founding leader of Seneca but also an admired teacher in the Engineering Department.
Through his teaching and dedication to the college, he touched the lives of countless students over many years and played a pivotal role in shaping their futures. Bob was with Seneca since it's inception in 1967 until his retirement in September 1993.
During his bustling military and civilian careers, Bob was a devoted family man, with his wife Corrinne raising a large family of seven children (including twins). Over the years the family lived in many cities throughout Canada, until the Seneca years where the family settled in Thornhill, Ontario.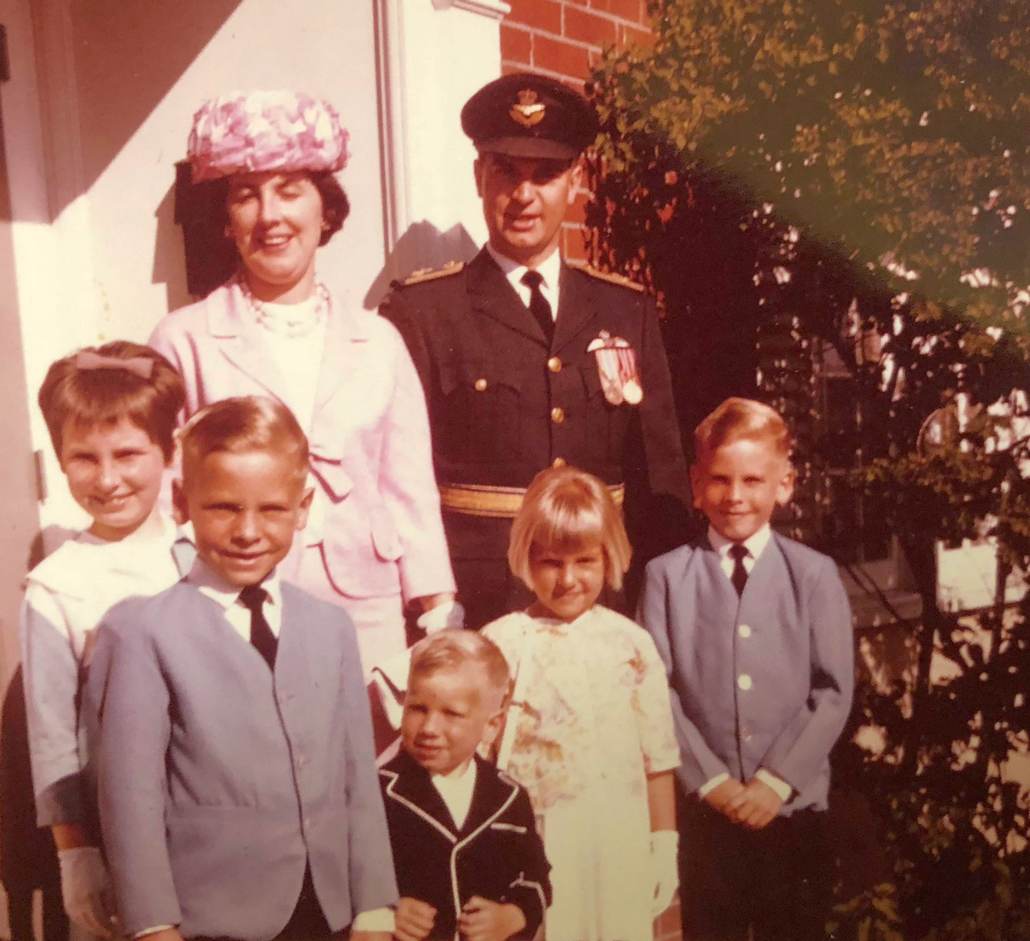 When retirement eventually came, he embraced it with the same vigor and enthusiasm that defined his working years. Bob and Corrinne built a beautiful home on Amherst Island, Ontario (which is beside Wolfe Island and close to Kingston and RMC). In honour of their 40th wedding anniversary, they named their home 'Anniversary House Bed and Breakfast', which in addition to being the centre of family gatherings throughout the year, they ran an active Bed and Breakfast, welcoming guests from around the world.
Bob will be fondly remembered and admired by all that knew him as a great teacher, a do-er and a builder, a passionate storyteller, for his love of his family and all things aviation, sports, and the great outdoors.
It's difficult to capture the essence of Bob in just a few words, but when reflecting on his life, certain qualities stand out. Bob was a man of service, always putting the needs of others before his own. A man of service to his country, his flag, his wife, his family, his classmates, his pilots, his students, his church, his community.
He was a provider and a giver, working tirelessly to ensure the success and well-being of those around him. His work ethic was unparalleled, and he approached life with a determination and drive that inspired everyone who knew him. Bob embodied honor and integrity, remaining steadfast and true to his word.
Yet, amidst his dedication and hard work, Bob had a wonderful sense of humor and a genuine goodness that radiated from him. He found joy in simple pleasures and cherished moments of laughter and storytelling with his loved ones while perhaps enjoying a cookie or a piece of pie and a cup of coffee. His love for nature, the skies, and the stars which he once navigated by, mirrored his appreciation for the beauty of life.
Bob enjoyed life, kept busy and in the end truly did live life by the motto of his 435 Squadron: Certi Provehendi – "Determined to Deliver". And deliver he did.
Robert was laid to rest with his beloved wife and soulmate Corrinne in Elgin Mills Cemetery, Richmond Hill, Ontario.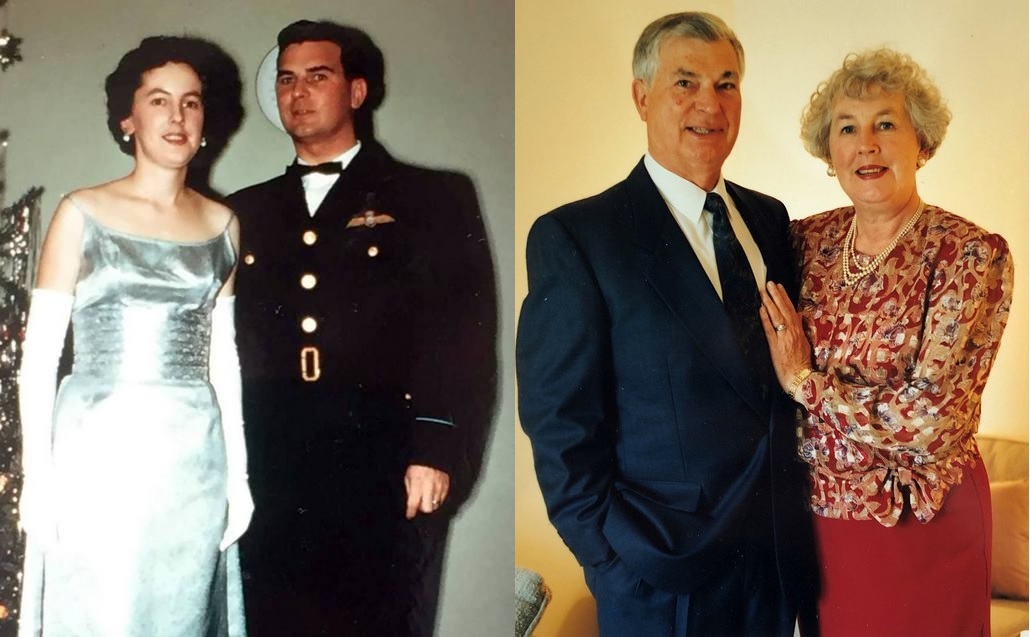 ---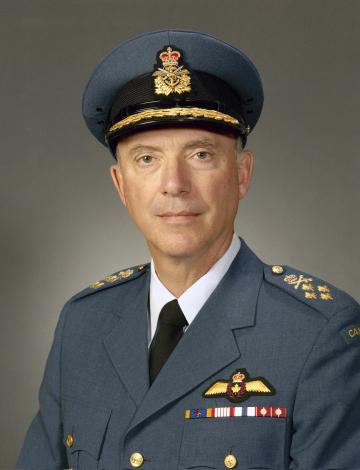 3528 Paul D. Manson, OC, CMM, CD, RRMC RMC Class of 1956
 Former Chief of the Defence Staff
 Order of Canada
On Saturday, July 1, 2023, at the age of 88 years in the presence of his loving family. Survived by his beloved wife and dear companion of 66 years, Margaret (née Nickel). Dear father of Bob (Joanne), Cathy (LCol David Wiley), Peter (Pamela), Karen (Andrew Hanlon), and grandfather of Christopher, Matthew (Samantha), Ross, Emily (Todd), and Willow. Also remembered by brother Tony (Ann, deceased), of Toronto, and several nieces and nephews. Predeceased by parents Robert and Mary Manson of Deep River, ON, and sisters Marie and Claire.
Born in Trail, BC and raised in Montreal and Deep River, Paul attended Royal Roads Military College in Victoria and Royal Military College of Canada in Kingston, graduating in 1956 with the Sword of Honour. He received BSc degrees in electrical engineering from Queen's University and RMC, and honorary doctorates from both Royal Roads and RMC. His life of exemplary leadership began with 38 years of military service as a pilot in NATO Europe and Canada, and saw him rise to positions of increasing responsibility, including Base Commander at CFB Chatham, NB, Commander of the Canadian Air Group in Germany, and Program Manager of the New Fighter Aircraft Program, leading to the selection of the CF-18 Hornet in the late 1970s. He commanded the Air Force from 1983 to 1985 and was Canada's Chief of the Defence Staff from 1986 to 1989.
Following military service, he became president of a large aerospace company, retiring in 1997. He will be remembered for his significant contribution to the creation of the new Canadian War Museum as volunteer chairman of the Passing the Torch Campaign, and as Chair of the Building Committee. He was Chair of the Aerospace Industries Association of Canada and of Canada's Aviation Hall of Fame, and President of the Conference of Defence Associations Institute. He also served for five years as a trustee of the Canadian Museum of Civilization. Among his many honours were the C.D. Howe Award (1992), the Vimy Award (2003), the Order of Military Merit, the RMC Wall of Honour (2009), and induction into Canada's Aviation Hall of Fame (2018). In 2002, he was named an Officer of the Order of Canada. He was a frequent commentator on radio and TV on defence and security issues, and wrote numerous articles on related subjects. A truly modern renaissance man, Paul Manson actively pursued lifelong interests in astronomy, archaeology, history, and genealogy. In spite of an extremely busy professional life, his loving dedication to his family never diminished, and he always found time for friends and his beloved pursuit of golf and music. He was a longtime member of the Royal Ottawa Golf Club. A skilled trombonist, he played in several bands well into his later years.
---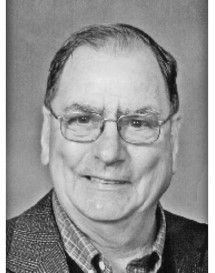 5094 Omer Poirier, CMR RMC Class of 1961
With sadness yet grateful for a life well lived, the Poirier family announces that Omer passed away peacefully, on his terms, with his sense of humour intact, at the Arnprior and District Memorial Hospital on Tuesday, June 27, 2023 at the age of 86.
Omer was predeceased by his beloved wife and best friend, Clare (nee McNally) on May 3, 2022. Much loved and respected Dad of Dan (Shelley) and Michel, both of Ottawa and Marc (Julie) of Wolfville, Nova Scotia. Cherished grandad of Paul, McKaila, David and Erin. Dear brother of Lina McEachern (Donald) of Lindsay, ON. Son of the late Isidore and Emela Poirier. Omer was also predeceased by his brother, Paul-Henri (Marilyn) as well as his sisters, Jacqueline Adamo (late Joseph) and Carmelle Fillion (Adrian).
Born in Smooth Rock Falls, ON, as the youngest of five, Omer worked hard to achieve his dream of becoming an engineer, via the Royal Canadian Air Force (RCAF). His pursuit of higher education took him to Sudbury (College du Sacré-Coeur- 1958), Saint-Jean, QC (College Militaire Royal-CMR-'59), Kingston ON (Royal Military College-RMC 1961), where he also achieved the rank of Flight Officer, and Montreal QC (University of Montreal Polytechnique-Mechanical Engineering 1961). Along the way he met the love of his love of his life, Clare, who was in Kingston attending Hotel Dieu Nursing college, marrying her in 1961.
After several postings throughout Canada, as a Flight Officer -Radio Navigator- in the RCAF, and having achieved the rank of Flight Lieutenant, and started a family with Clare, in 1965, Omer opted for honourable discharge and the relative stability of civilian life, in Arnprior, ON.
His civilian career started in Arnprior at Kenwood Mills as an Application Engineer in the Paper Industry. During this time, he qualified for the Association of Professional Engineers of Ontario (APEO in 1966). He joined the Public Service of Canada in the early 1970s-starting with the newly formed Metric Commission and retiring in 1990 from Department of Industry Trade and Commerce.
In his personal life, Omer was an astute card player, hockey coach, cub/scout leader, church choir member and usher, a member of the Knights of Columbus, and Town of Arnprior Hydro commissioner. He was an avid skier until his early 80s both as a permanent fixture at Calabogie Peaks, and as an enthusiastic participant in annual family ski trips throughout Canada and Europe. In retirement, Clare and Omer were avid travellers and enjoyed summers in PEI, as well as trips to Indonesia, Australia, New Zealand, Mexico, Portugal, and the UK.
Omer will be remembered for his kindness, hospitality, and generous spirit. His love of life and willingness to help when asked are but a couple of the admirable traits that made him who he was. He and Clare were inseparable. They had a way of making people feel good. Always interested in what was happening in the lives of their family and friends. Genuine to a fault, they simply loved life. The family takes comfort knowing that they are together again
---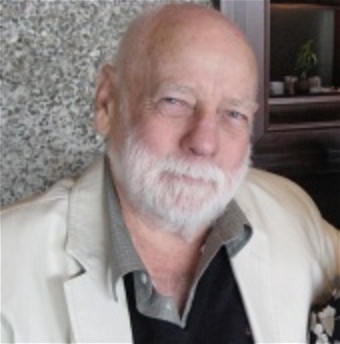 5051 Richard "Dick" Byford, CMR RMC Class of 1961
Dick Byford passed away June 30th of a heart attack. Dick was well known for his gregarious, kind, and fun-loving nature. He shared a joke or a story with everyone he met, and took great pleasure in connecting through laughter. He was a strong and caring husband, father and friend. His huge heart, integrity, generosity, grit and fierce loyalty were remarkable.
Dick served in the Canadian military, attending CMR and RMC. He was proud of his military service, and the strong bonds of friendship that still remained. He sang military songs and marching tunes regularly!
He worked in education after military discharge, working as a teacher, Vice-Principal and Principal at schools in North York (Toronto) including Earl Haig, George Vanier, Woodbine, Emery, & Westview. He was also involved in the Mono Cliffs outdoor education center. He believed deeply in the power of education, helping students, and creating a successful learning environment.
Dick had a curious active mind. He loved reading, learning, history, games, travel and music. Throughout his life, he was an active outdoorsman- enjoying skiing, camping, canoe trips, hiking, fishing, and also 'rough carpentry'. He was a story teller in every way. He shared his story with enthusiasm and loved a captive audience!
Dick was actively involved in his community and with many causes. He remained connected to friends and colleagues from every stage of his life. Dick Byford was an extraordinary man, and will be missed.
Dick is survived by his loving wife Janet Byford (nee Buzzell), his cherished daughters Lesley Byford,
Melanie Byford-Young (Kevin Young). Remembered by his sister-in-law Mary Buzzell. Dick will be missed by his nieces, nephews, other relatives and many friends
---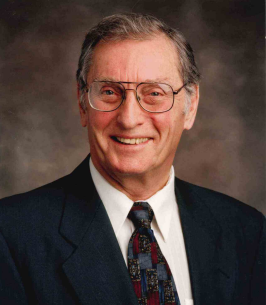 RRA1 Cyril Armstrong, RRMC Class of 1947
CYRIL (CY) THOMAS CLARKE ARMSTRONG October 31, 1928 – June 24, 2023 It is with deep sadness that we announce the passing of our husband, father, grandfather, great-grandfather, uncle and friend. Cyril Armstrong died peacefully in his sleep on June 24, 2023. Cyril was born and raised on a fruit farm in Beamsville, Ontario. His parents immigrated from County Tyrone, Northern Ireland in the 1920s, along with a throng of family members. They brought with them the folkloric traditions and gaiety that were a large part of their culture. There was always a poem, a song or a bit of harmless gossip as they canned the peaches or prepared a picnic on the lawn of the farm overlooking Lake Ontario. The warmth and wit of this cast of characters was ingrained in Cyril and he carried it with him throughout his life. Cyril graduated Royal Roads Military college as a Flight Officer and received his Wings in 1949.
He then trained on the Harvard and flew the De Havilland Vampire fighter jet as an RCAF reserve pilot. In 1952, Cyril graduated in Civil engineering from University of Toronto and went on to work for the subsequent 38+ years in local government, senior management roles for the cities of North Bay, St. Catharines (1960-73 as Engineer then City Manager). He then became CAO of Hamilton-Wentworth (1973-86) before moving west where he served with distinction as City Manager for Edmonton (1986-90), and finally as a consultant and Associate of George B Cuff & Associates Ltd. before retiring. His friend and colleague, George Cuff remembered Cy as 'a prince of a man who lived and breathed integrity and epitomized a gentleman's way of conducting himself throughout his career as a public servant. '
Cyril had a diversity of accomplishments. He volunteered on expeditions to China and India, providing expertise in developing infrastructure. He was executive director of the Anglican diocese of Niagara, where he was a recipient of the Order of Niagara. He was a Founder of Brock University and the Canadian Warplane Heritage Museum, and in the early 1990s he was an Associate Professor of the MPA program at the University of Western Ontario. He was the recipient of several awards for his outstanding service, including the Professional Award from CAMA in 1984, Ontario Municipal Management Institute in 1989, the Distinguished Service Award from ICMA in 1993, the Vanier Gold Medal for Public Administration in 1984, and the Queen Elizabeth II's Diamond Jubilee Medal (2012). Despite Cyril's many achievements, his inclination was to elevate others, showing a special interest and praise for their accomplishments, thoughts and ideas. He never lost his love for the countryside and farmland.
Although his aging was encumbered by a slow illness, his positive energy, his spirit, his kindness and his quick wit stayed with him throughout his life. Cyril leaves his dear and devoted wife, Joan Kay (Mraz); as well as his sons, David John (Sandra) and Gerald Clark; and his grandchildren, Ryan, Amelia, Wesley (Susan), Andrew (Jennifer), Jennifer, William; and great-grandson, Max Cyril. He was predeceased by his parents, Clarke and Ellen Armstrong; his brother, George Andrew John; his sister, Margaret Jean Marie; and his dear daughter, Darlene Tracy. A sincere thank you to the Tansley Woods staff for their conscientious and dedicated caregiving. A private, family ceremony will be held to remember Cyril, a strongly devoted Christian man who lived out his beliefs and faith in how he treated his family, friends and those he served.
---