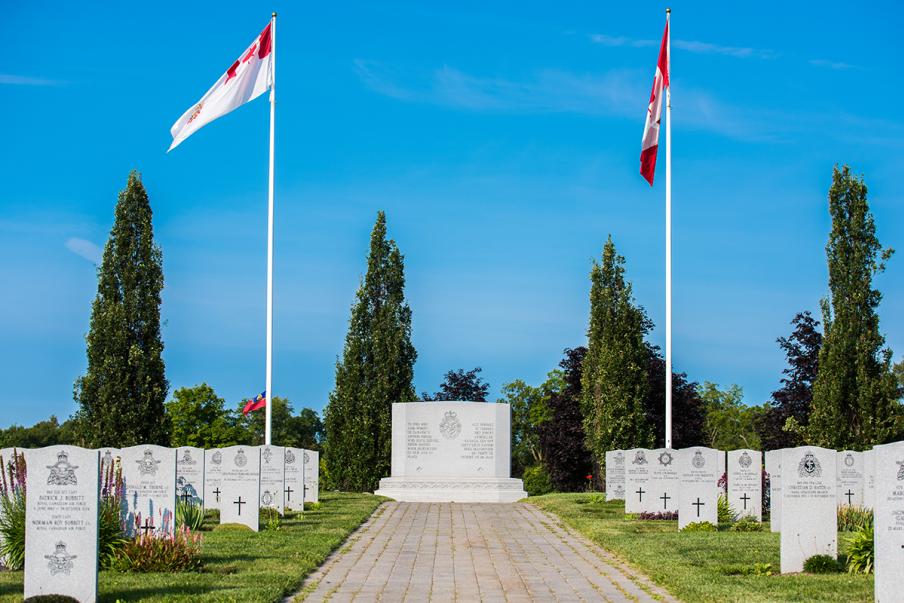 James Alexander "Jake" Kennedy –
James Alexander "Jake" Kennedy, former PERI at the Royal Military College of Canada, passed away in Pembroke Ontario on Tuesday, May 31, 2011.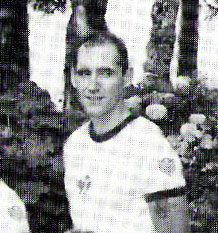 Born James Alexander Kennedy on September 1st, 1957 he suited Labour Day, because he worked hard at everything he did. As a member of the Canadian Armed Forces (Navy) Jake sailed the world. Later, he found his true calling as a Physical Education Recreation Instructor PERI at Royal Military College of Canada, and began a love affair with fitness and coaching. Kennedy had over 25 years experience as a coach in both Grassroots and high performance programs in a variety of sports including water polo, swimming, triathlon, cycling, track and field and cross-country. He served as a team manager for the Canadian Forces Triathlon Team for many years. He was named Coach of the year for the Canadian Forces in 1996. His leadership and dedication to make Triathlon in the CF a credible and high profile sport, offering members such as E0733 LCOL Tony O'Keefe, 17324 Captain (Ret'd) Sharon Donnelly (RMC 1990), 19321 Captain (Ret`d)Caroline Chouinard (RMC 1994) and 21345 Mr Kent Coates (RMC 1999) an outlet to pursue their quest to gain a new edge.He completed 11 Ironman triathlons, many runs and many miles on his bike. As an athlete, coach, mentor, trainer and leader, he held the respect of many for his dedication, discipline, sacrifice and desire to bring the best out of everyone he knew.
After his retirement from the CF, he devoted time and energy to developing a training system for endurance athletes based on the best research and tested it in the field. Jake cofounded LEAP High Performance 360 Pembroke St W in Pembroke Ontario in 2010 and embodied the 4 principles of LEAP High Performance: Leadership, Excellence, Athleticism and Passion. As an athlete himself, he was respected for his resolve, determination, and his belief that if you put your mind and heart behind the cause, you can do anything. He believed in living everyday like it was his last. He gave to all who knew him the best example of " it is not about the hand you get dealt in life, but how you deal with the hand given to you". Jake Kennedy taught us that the difference between ordinary and extraordinary is the extra. He was progressive. A coach ahead of his time, his ability to analyze the technical, tactical aspect of any sports and find the best way to use the science of human performance and artfully plan training was something he freely offered to his athletes. As a coach he believed in fostering partnership, learning from his athletes as much as they learned from them. He inspired athletes to train with passion and purpose, every practice and everyday. With the birth of his two sons, he has taken an interest in grassroots sports programs and long term athlete development. He brought the I Can Swim Program to the area which taught hundreds of children how to swim and gave them foundation to get involved in aquatic sports. He hoped to do the dame with Sprockids and cycling.
In 2009 with his trusted friend and business partner at LEAP High Performance Inc., 20558 Ms Patricia Careau (RMC 1997) Jake accomplished a life long dream! He road the hard parts of the Tour du France route. He might not have been the fastest, but he rode with the most passion, the most fun and the biggest smile – Alpe d'Huez. Jake rode with the belief that, like Lance Armstrong, he could beat his cancer, and he did for years. Jake is survived by his sons Kurtis and Cameron, father Dan, twin sister Barb and extended family in Vancouver, Victoria and New Zealand. Predeceased by his mother Helen and older brother Brian. Heartfelt thanks to the doctors, staff and others who supported Jake through his final days. Thank you to the Gauthier family and Patricia, who have been and will remain a source of support, stability and safety for Kurtis and Cameron. Your generosity and unconditional friendship gave him courage and kept him strong and focused. In lieu of flowers donations can be made to the Livestrong Foundation, or a memorial fund to support kids, fun and biking through Velocity Bike Club. A Celebration of Life was held Saturday June 25th from 4-6pm at L.E.A.P. High Performance`s new location – 360 Pembroke St W. in Pembroke Ontario. http://yourlifemoments.ca/sitepages/obituary.asp?oid=502107
We agree with the words of his former PERI colleague, Mike Hackbart:
"Jake made a lot of friends at Mil Col, he and his spirit will be sadly missed."
______________________________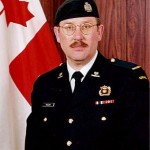 Feller, John Francis, Lieutenant-Colonel passed away peacefully on June 24th 2011. He was a loving husband, father, grandfather and brother. He is survived by his wife Vicky, his daughter Sonja Tremblay, (Chris) granddaughter Caitlyn, his sons David and Adam and granddaughter Nova. Also left to mourn him are Vicky's sons Eli (Liz) and Adrian and daughter Clara, his brother Ted (Trudy), along with his nieces and nephews, and his former wife Marguerite. John was predeceased by his Mother, Father and beloved brother Joe (Pat).
John was born in the Netherlands, May 14, 1952 and immigrated to Canada with his Mother, Father and younger brother before his second birthday, to Lethbridge AB where he grew up. He was involved in military service to his country for most of his life starting with the Navy League Cadets, then enrolling in the Canadian Forces in 1970. John attended Royal Roads Military College in Victoria BC and The Royal Military College in Kingston ON graduating in 1974 with a degree in Civil Engineering.
John then pursued a military career with postings with 1 Combat Engineer Regiment and various bases in Canada. He was seconded to the British army in 1980 and served in the United Kingdom, Germany, Denmark and Austria, including a stint as an instructor at the Royal School of Military Engineering.
On his return to Canada in 1984 he was posted to the National Defence Headquarters in Ottawa. Among his responsibilities, he developed an airfield damage repair capability for the CF in Europe. During this period, he also trained at the United States Navy Explosive Ordinance Disposal School and participated in exercises in the United States, Germany and Norway. John retired from the Regular Force in 1991.
From 1991 to 2004, John held the position of Director of Facilities Services for Cariboo College, now Thompson Rivers University. He began a second career with the Army Reserves when he joined the Rocky Mountain Rangers in 1992. He served as the Deputy Commanding Officer and then as the regiment's Commanding Officer from 1994 to 1999.
Following his appointment as Commanding Officer, John served with the 39 Canadian Brigade Group Headquarters in Vancouver as well as the Land Force Western Area Headquarters in Edmonton. He returned to full-time service as an army Reservist in 2004 serving as Transitional Planning Officer and as liaison to Joint Task Force Pacific. In 2007 John was appointed Commander Task Force Freetown in the Republic of Sierra Leone, Africa. Upon returning to Canada, he was involved in the support of the 2010 Olympic Games. Following, he again took command of The Rocky Mountain Rangers for a second time in 2009 until his passing.
John will be greatly missed by his family and friends, by his military and civilian colleagues and by all members of his beloved Regiment.
Funeral services took place on Sunday, July 3rd at 3:00 p.m., St. Paul's Cathedral, 360 Nicola St, Kamloops, BC.
The family wishes to thank the doctors, nurses and staff at both The Royal Inland Hospital and The Marjorie Willoughby Snowden Memorial Hospice Home for both their professional and compassionate care.
In lieu of flowers, donations in John's memory to the Royal Inland Hospital Foundation, 311 Columbia Street, Kamloops BC V2C 2T1, www.rihfoundation.ca will be gratefully appreciated.
Condolences may be expressed at www.schoenings.com
______________________________
5065 Daviau, Roland
À Montréal le 21 juin 2011 , est décédé à l'âge de 74 ans, monsieur Roland Daviau époux de Lise Desmarais demeurant à Les Cèdres. Outre son épouse le défunt laisse dans le deuil ses enfants .
______________________________
It is is with great regret that we inform you of the passing on June 30 2011 of S105 Doctor James Murray Beck. His obituary from the Saturday July 2 2011 edition of Halifax's Chronicle Herald follows:

______________________________