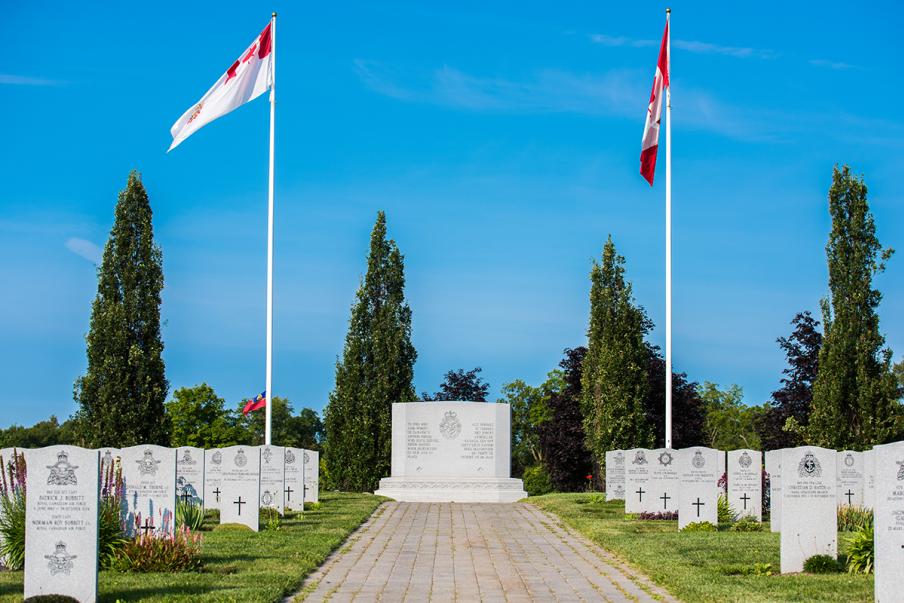 4401 Major (Ret) Stephen Drumheller Werry of Baie Verte NB
Soldier, aviator, mariner, scholar, adventurer.
Steve Werry went to CMR in 1954 as an Army cadet from Toronto and graduated from RMC in 1959 with a BA degree and a Commission in the Royal Canadian Corps of Signals. He was also a graduate of the Canadian Army Staff College and held a post-graduate degree from Concordia University. He died July 19, 2011 at Moncton NB following a lengthy illness. He is survived by his loving wife Sally M. Scott, brother John and the Drumheller family of the United States.
Steve proudly served a full military career spanning almost 38 years, including assignments with UNOC (Congo), UNEF (Egypt), the School of Signals and Signal units and military HQ in Canada.
Steve's passion was flying, starting with private lessons while on 3rd phase training attachment at Petawawa. Back at RMC he decided to build a light aerobatic aircraft from a kit, partly built in his room on first floor Fort Lasalle. The machine actually flew – once! It did several cross-country trips in pieces claimed as a bachelor officers' personal effects on posting – a "personal aircraft". It is unknown whether the claim was allowed.
His first posting was to flight training at Centralia ON and Rivers MN where he qualified on Chipmunk, L-19 and on the CH112 helicopter. There being no army aviation billets, Steve was posted in 1961 as a Signal Officer in the Congo and then in Egypt; both places allowed his adventurous spirit to blossom. He found aircraft he could hire and obtained private pilot licenses from both the Republic of the Congo and Lebanon. He took cross-country trips along the Congo River and while in the Middle East flew to Cyprus and into Syria. He continued his interest in flying back in Canada and ultimately in 1966 bought his own aircraft, an elderly Cessna 195, with which he traveled extensively in Eastern Canada and the US, Central America and the Caribbean. His adventures in many of these distant places would fill a small novel. He acquired US and Canadian instrument ratings and undertook all the servicing and basic maintenance on the engine, airframe and avionics. Steve flew 1000 hours in that machine but escalating maintenance costs ended his days in the air in 1978.
Complete grounding was never in the cards for Steve. He took up sailing by fitting out a Ketch-rig 44 foot sailboat and for 10 years it moved with him on postings in Ontario and Quebec.
Following retirement from the CF he acquired a Master's degree in Fine Arts from Concordia University and followed his developing interest in Central and South American culture and architecture with extensive travel and study. He occasionally lectured at Concordia and McGill.
His wife Sally Scott was his companion for many sailing expeditions in the Caribbean during the 1990s. He sold that boat in 1999. In 2006 Stephen purchased a Grand Banks trawler in which he and Sally traveled their favorite Caribbean haunts from their home at Baie Verte (an 1860 farmhouse renovation project) up to his last few months before illness claimed his life.
In accordance with Steve's wishes interment was at the National Military Cemetery, Ottawa in late October 2011.
Submitted by: 4526 Humphrey Sheridan
______________________________________
Elisabeth Petronella Van Haastrecht (mother of 7076 John & 7821 Peter)
van HAASTRECHT, Elisabeth Petronella – At Good Samaritan Seniors Complex, Alliston, on Sunday, December 18, 2011. Elisabeth van Haastrecht, in her 96th year, beloved wife of the late John Peter Sr. Loving mother of Betty (late Dick) Aldridge, John Peter Jr. and Elizabeth, and Peter and Linda. Loved Oma to Jodi and Marty Morelli, Rick and Kimberly Aldridge, John Peter III and Katrina, Katrina and Kent Turberville, Troy and Joanna, Ché and Pamela and great-Oma to Madelaine, Chase, Ty, Brady, Taylor, Bailey, Chance, Madison, Tessa, Brooke, Ella, Lucius, Bryce, Abigail, May, Luke and Lily. Dear sister of Nellie Poons (Mickey) of Holland and the late Bernardus. Respecting Elisabeth's wishes, cremation has taken place. A family service will be held at Rod Abrams Funeral Home, 1666 Tottenham Road, Tottenham, 905-936-3477, 1:00 p.m. Wednesday, December 21, 2011. In lieu of flowers, donations to National Pancreatic Cancer Canada Foundation ( www.pancreaticancer.ca) or the charity of your choice would be appreciated by the family. www.RodAbramsFuneralHome.com
Published in the Toronto Star on December 20, 2011
______________________________________
Brig Gen (ret'd) Kenneth Holdsworth, CD, BSc, (RCEME RMC #2307) McKibbin
McKIBBIN, Brig Gen (ret'd) Kenneth Holdsworth, CD, BSc, (RCEME: RMC #2307) – Peacefully at the Kingston General Hospital on Monday, December 19, 2011, in his 97th year. Beloved husband of the late Constance Lilian (Teak) Wood. Dear father of John and his wife Rose Marie of Halifax and Robert and his wife Iris of West Vancouver and dear grandfather of their children Christopher and Alison. Predeceased by his daughter Mary Katharine and his brother Lt. Col Arthur McKibbin. Cremation will take place with the Memorial Service to take place at a later date. As expressions of sympathy, donations to the University Hospitals Kingston Foundation, the RMC Club of Canada Foundation or the charity of your choice would be appreciated. In care of ROBERT J. REID & SONS FUNERAL HOME.