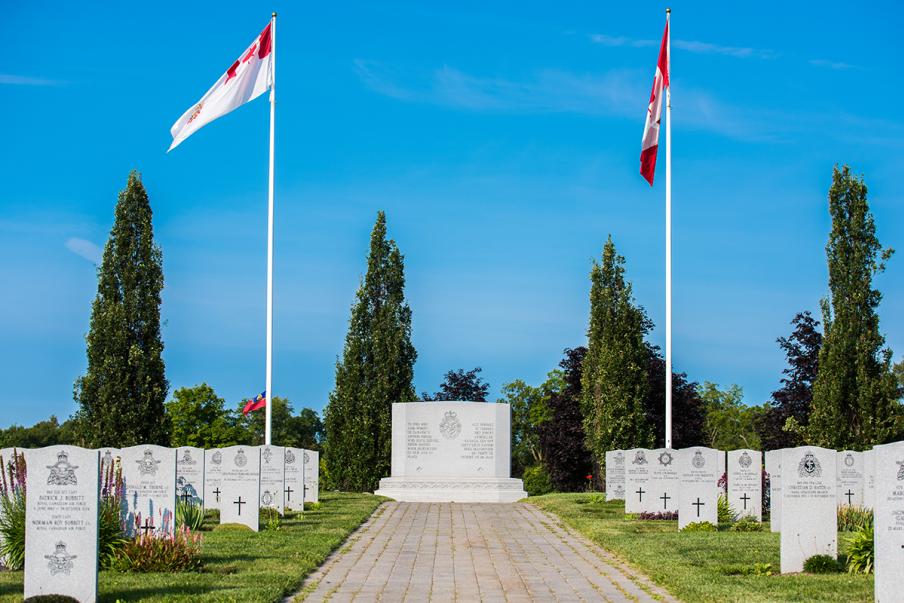 2524 Charles Train Gray
(January 27, 1919 – July 18, 2012)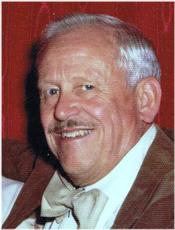 Charles Gray passed away at the Colonel Belcher Care Center at the age of 93.
Charlie was predeceased by his wife, Norma Lorraine Gray in 2002.
Charlie is lovingly remembered by: his daughter, Charlene Edey (Don), grandchildren Jocelyn (Darryl Tkachyk), and Brian (Pamela), great-grandchildren, Brooke, Thomas, Everley, and Oliver; his daughter Kelly Shillabeer (Jackie Bugera); his son Joe Gray (Lynne), grandchildren, Christine, Shannon and Kimberly, and their families; sister, Christeena (Neena) Luxton; and his dedicated caregiver, Lindi Rempel.
Born in Edinburgh, Scotland, Charlie and his family relocated to Canada where he attended Western Canada High School in Calgary and Royal Military College in Kingston, Ont. With the onset of WWII, Charlie left Royal Military College and joined the Royal Canadian Engineers serving in Canada, the United Kingdom, Italy and Northwest Europe. He was a Major commanding the 4th Field Company RCE, 1st Division during the liberation of Holland. In June 1945, Charlie was awarded the Distinguished Service Order for his efficient and courageous leadership, while under heavy fire. Charlie was the Commanding Officer of the 25th Field Squadron RCE from 1955-1957, and as a Lt. Col. commanded the 8th Field Engineer Regiment, RCE from 1962-1966. From 1991 to his retirement in 1995, Charlie served as Honorary Lt. Col. of the 33rd Field Engineer Squadron. Other awards, decorations, and service medals bestowed on Charlie include: 1939-1945 Star, Italian Star, France-German Star, the Defense of Britain Medal, the War Medal 1939-1945 and the Canadian Forces Decoration.
Upon his return home in 1945, Charlie and Norma were reunited and married in Halifax, Nova Scotia.
He completed his BSc. in Mining Engineering at Queens University, Kingston, and worked in Ontario, then moved to Alberta where he began a long and fulfilling career in the petroleum industry. Charlie completed his professional career with consulting work in the Soviet Union and Pakistan. Charlie had a political life serving as an alderman in Red Deer in the early 1960's and ran in the 1971 Provincial election as a Social Credit candidate.
Charlie's intelligent and curious mind led him to follow interests as diverse as gourmet cooking, gardening, sailboat construction and design. He was a voracious reader and graceful swimmer.
Above all Charlie loved his family; he cared for his friends and colleagues and loved to help people. Charlie was much respected for who he was and will be remembered with much love by many.
A Memorial Service will be held at 2:00 on Monday, July 30, 2012 at the Anglican Parish of Christ Church Calgary (3602 8 Street SW, Calgary).
To email expressions of sympathy: mountainview@arbormemorial.com subject heading: Charles Gray.
In lieu of flowers, a donation in Charlie's name can be made directly to the Calgary Health Trust, Vets' Angels Program, c/o Ewan Cameron #145, 251 Midpark Blvd S.E. Calgary T2X 1S3, Tel: 403-257-0875 or a charity of your choice.
Arrangements entrusted to Mountain View Memorial Gardens, Funeral Home and Crematorium, 1605 – 100 Street SE ~ Calgary, AB Tel: (403) 272-5555 www.mountainviewmemorial.ca
_____________________________________
3019 Lt. Colonel Bruce Howard BOYD
BOYD, Lt. Colonel Bruce Howard, CD, PEng, MSc – Bruce Boyd was born on September 24, 1929 in Toronto. Died peacefully in his sleep on July 18, 2012. Survived by his beloved wife Bernice, daughter Heather and son Bruce. Col. Boyd enrolled at RMC (3019) in 1949 and graduated in 1953. Subsequent Bachelor's and Master's degrees from the University of Toronto in Engineering and a distinguished career as a professional engineer. Continuous service in the Canadian Forces reserve from 1953 to 1983. Commanded 45th Technical Squadron RCEME, 709 (TOR) Communications Regiment for a five year term. Further service as Chief Instructor, Field Officer Qualifications for Central Area. A funeral service will be held at 12:00 p.m. on Wednesday, July 25th at the Morley Bedford Funeral Home, 159 Eglinton Ave. West (2 lights west of Yonge St.). In lieu of flowers, please send donations in memory of Col. Bruce Boyd to Royal Canadian Legion Fort York Branch No. 165 at 4900 Yonge Street, Toronto, ON M2N 3G2.
_____________________________
2833 Frederick William CRICKARD