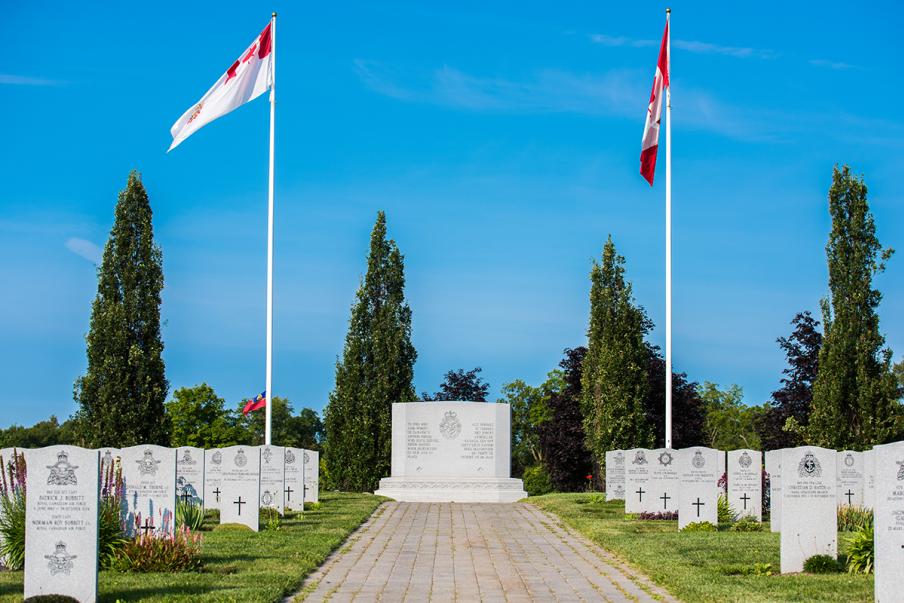 McCALLUM, Gavin Lindsay –
Lieutenant-Commander CD RCN
Passed away peacefully 29 August 2012 at the age of 51. Leaves behind his wife, 15946 Jill Carleton (sons Shawn Hambley, Christopher Hambley) of Osgoode, ON., sister Martha McCallum (husband David Ball, daughter Dana Ball) of Oakville ON., and many other family members, friends, colleagues and shipmates. Gavin was predeceased by his parents Bill and Eleanor McCallum, Port Perry ON. Many thanks go to the Winchester District Memorial Hospital and to the Ottawa General Hospital: Dr. Goel and Kelly-Ann, Melissa and Tiffany, Dr. Chasen and Olga, the 5 East Medical Oncology Team including Dr. Drodge, Mario Daponte and many wonderful nurses, Lynn Cullen, the Canadian Forces Health Services Team, especially CDU 4 and Case Manager Lillian Hall, and finally to SJS/ JIIFC who have supported us so well. Friends are invited to the Beechwood National Memorial Centre, 280 Beechwood Ave. Ottawa Wednesday, September 5, from 2 to 4 and 7 to 9 p.m. The Memorial Service will be held Thursday, September 6 in the Sacred Space of The Beechwood National Memorial Centre at 10:30 a.m. followed by the Inurnment at the National Military Cemetery at Beechwood Cemetery. At the request of the family, visitors are requested to refrain from wearing perfume, cologne or scented products to due to severe allergic reactions. In Memoriam donations to the – National Pancreatic Cancer Canada Foundation (www.pancreaticcancercanada.ca)
1- 888-726-2269, 2446 Bank St., Suite 656, Ottawa, Ontario K1V 1A8 will be appreciated.
Ready Aye Ready.  Source
 _____________________________________
3479 WEST, Lorne Ellwood (Lew)
Lieutenant Colonel (Retired)
OMM, CD, rmc, RCA,
31 July 1932 – 1 August 2012
It is with profound sadness that we announce the passing of Lieutenant Colonel Lew West, (Retired) OMM, CD, rmc, a member of the Royal Regiment of Canadian Artillery from 6 December 1948 to 18 April 1988, on 1 August 2012 at Ottawa.
Born in Wingham, Ontario and raised in Listowel, Ontario, Lew is survived by his wife, Hélène (Lalande), his three sons, Michael, David (Melodie Besse), and Paul (Margaret Alain), his grandchildren, Logan, Samuel, Anatholie, Wyatt, and Lorna, his step daughters, Lynn White, Kathleen Burns and Krista O'Neill and his stepgrandchildren Matthew and Kelley O'Neill, Mackenzie Creppin and Jacob White, his sister Joan Lewis and a number of nieces and nephews in Canada and the United States.
He is predeceased by his parents, John Arthur West and Marian Isabella Ross, his daughter Susan West, and his grand-daughter Lina West.
Until his retirement from the Canadian Forces in 1988, Lew served with distinction across Canada and around the world. His tours of duty included postings to Petawawa, Germany, Kingston, Toronto, Winnipeg and Ottawa, and he participated in two international peace and security missions, in India-Pakistan and in Vietnam. His part in the rescue of two Canadian officers illegally detained in Vietnam by the Viet Cong in 1973 provides clear evidence of his courage and leadership in times of crisis.
For fourteen years after his retirement from the Canadian Forces Lew continued his proud service with Canada's defence establishment as a civilian with National Defence Headquarters.
Lew was an example of the military credo of service before self and devotion to duty. It is with sincere gratitude and respect that we remember his fifty-four years of outstanding and honourable service to the Canadian Crown.
The family would like to thank Dr. Lawler and the staff of Elizabeth Bruyère Hospital, 5B, and the staff of the Ottawa Hospital, General Campus, 5NE, for their compassion, competence and kindness in caring for Lew in his final days.  Source