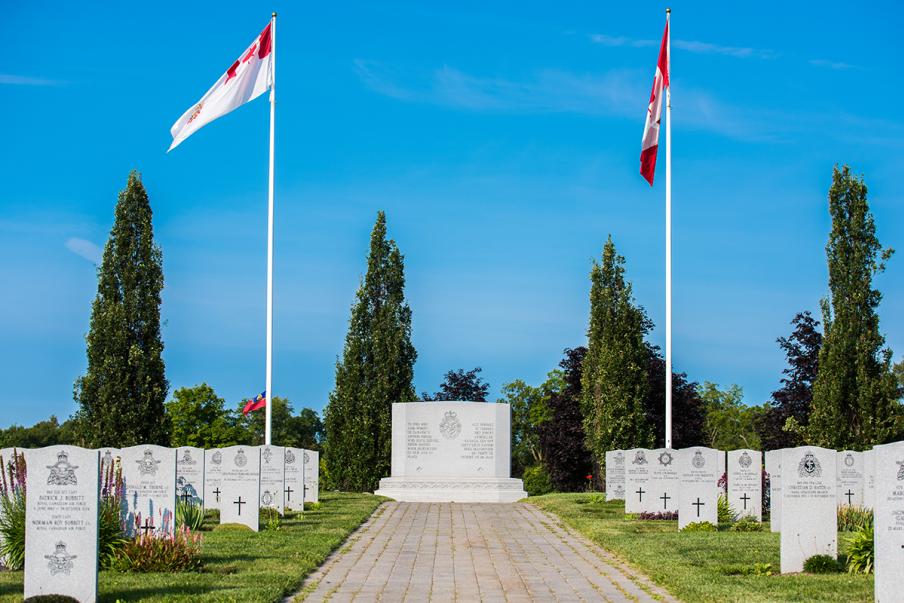 A Leader and a Natural Engineer – One Who Lived Life to the Fullest and Loved his Family
13872 Major (retd) Pushkar E. Godbole, P.Eng – RMC Class of 1983
26 February 1960 – 19 February 2013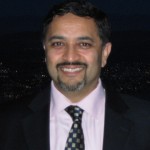 At the early age of 52, Pushkar Godbole died suddenly of a brain aneurysm in Ottawa and is survived by his wife Liza and two daughters, Ela and Nisha. He was a man of discipline, a master of many trades and had a very good understanding of a broad range of subjects. A true engineer, he seemed to have a solution for any problem and had perseverance, dedication, an excellent work ethic and was very focused. Pushkar had a very successful career in the public service, serving 21 years as an Aeronautical Engineering officer in the Canadian Forces and 11+ years with the federal public service in the Department of Public Safety with Correctional Service Canada. He was a licensed Professional Engineer and held a commercial pilot's license. He served his community as a member of his local Condominium Corporation (70 units). As one of the most active volunteers he served on the Board of Directors from 1998 to 2009, almost continuously and in every position of President, Vice-President, Treasurer and Secretary more than once – even after moving away from the street and renting his condo.
Pushkar was born in the city of Pune, state of Maharashtra, India. He moved to Canada at age one and he attended high school in Niagara Falls. He later returned to India following RMC to court and marry his wife Liza in a very traditional Hindu ceremony. They later raised two beautiful daughters, mostly in Ottawa.
Pushkar enrolled in the ROTP programme in 1979 and became known as Push to his RMC class mates and Ek (shortened middle name) to his recruit flight members. Pushkar studied engineering and spent all four years with #7 Squadron with the "Wolfe Pack" living in the Champlain dorm and being indoctrinated as recruit with "The Early Bird Song" at reveille. In 1981, he joined 24 of his class mates to be in the first class of Computer Engineers that RMC graduated in 1983. He earned a Bachelor of Engineering with second class honours. While at RMC, he enjoyed the social side of college life, including quaffing brews with his buds and avoiding drill at all cost.
In his career as an AERE Officer, Pushkar completed occupation training in Borden and he was posted to 407 Squadron in Comox, BC as an Aurora maintenance officer until 1987. He was then posted to the Aurora Project Management Office (PMO) in Ottawa, where he assisted in the preparation of a Treasury Board (TB) submission for the funding of an advanced development model for SpotSAR (spotlight radar to enhance anti-submarine capability of the Aurora) that would be the technical responsibility of Defence Research Ottawa (DREO) and administered by PMO Aurora. Pushkar was to be assigned to this administrative function, but needed to be exposed to the research lab environment so that he could gain an understanding of the lab culture as well as a working knowledge of synthetic aperture radar. PMO Aurora sponsored Pushkar for a Masters degree in Electrical Engineering at Carleton University. His thesis examined the use of wideband surface acoustic wave (SAW) devices to reduce the high dynamic range requirement of the radar's analog-to-digital converters.
Pushkar was awarded his Master's degree in 1989 and then assumed the duties of Project Officer, SpotSAR at PMO Aurora where he worked together with DREO on Project Definition studies for Spotlight SAR. Pushkar was named Radar Systems Manager in 1993 when the SpotSAR model received formal TB approval, followed in 1995 with the award of a contract to Loral. Throughout this period, Pushkar maintained a second office at DREO where he worked part time with them in ongoing SpotSAR exploratory development model work, much of this entailing supporting the lab in the planning and conduct of flight trials with our experimental radar installed in the National Research Council Convair 580 aircraft. He spent many hours in conducting local flight trials staged from CFB Greenwood and CFB Comox, as well as in England on a couple of occasions. Pushkar developed a close bond and mutual respect with his DREO colleagues and the military community.
Promoted to Major and staying with PMO Aurora, Pushkar was assigned duties as Sensor SEM (SSEM). In 1997, he became the Deputy Project Manager. Pushkar was responsible for the specification and development of the new imaging radar capability which was designed to upgrade the existing APS-506 radar on the Aurora aircraft. As such, he was the technical lead for three developmental projects. Scan converter replacement which was designed to replace the existing obsolete analogue scan converter, digital scan converter which was an upgrade to prepare the radar for advanced modes of usage and the SpotSAR Advanced Development Project which was designed to develop improved algorithms for the radar. Despite his best efforts, all of these projects had to be cancelled due to contractor performance issues and a change in direction for the project from upgrades to replacements. Undeterred, Pushkar remained a passionate advocate for the new technology, he developed and led an impressive team with support from DREO scientists to develop the new technologies for the Aurora aircraft. He was the key leader that made it happen and helped set the stage for the future Aurora radar replacement which is now flying on the Aurora aircraft. The new radar has impressive imaging capabilities, which are directly linked to the work done by the team led by Pushkar as the folks he trained, who led the development of the imaging radar specifications, Statement of Work and program execution from 2000 to 2010.
He left the service in 2001 to become a public servant as a Director and in 2005 was made Acting Director General with Public Safety Canada. His final position was the Director General of the Technical Services and Facilities Branch and his areas of responsibility included Security Electronics Systems, Telecommunications, Facilities Construction and Maintenance, the Environmental Program, Food Services and the acquisition of major security equipment and weapons. He was known as a true people person, a real leader and was highly appreciated for his open door policy for his 150 employees.
While achieving his goals in his professional career, as a young man Pushkar enjoyed windsurfing and scuba-diving. Push had an avid interest in cars. While at RMC, he had a beat up Datsun, that he called his "rice rocket". He then moved up to a muscle car which he called the "442" that was quite a powerful machine that he and his friends used to tear around in. Following graduation, he purchased a 1983 Pontiac Firebird Trans Am, which he proudly still owned until his passing. Even at age 40, he took an interest in snowboarding and developed passion for the sport. He exercised one and a half hours per session, at least 4 days per week. He was very particular in his diet enjoying freshly squeezed orange and lime juice every morning.
Pushkar was also an avid pilot and co-owner of a Cessna 172. Pushkar was one of the original members of Pristine Air Group, located at the Rockcliffe Flying Club. Of the group of 7 members, Pushkar was the most active of all. Pushkar was able to overcome the regular demands of life, and despite his hectic work schedule, devoting time to his family, and all the other activities he partook in, he always got out to fly every two or three weeks. To be a good pilot, one must always continue to learn and continue to learn he did; Pushkar acquired IFR (Instrument Flight Rules) rating, required to fly at night and in overcast conditions and a necessary prerequisite for a commercial licence. Pushkar was a very active member of the group; filling the role of club maintenance officer for several years and providing input and advice to others who filled the role. Pushkar was a very resourceful man; he would always present an option to resolve an issue and no matter how unorthodox his solution it would always be a well thought out and sound solution.
Pushkar Godbole was a very intelligent, pleasant, and thoughtful man. He was always kind and friendly to everyone and he has indeed touched many souls. He is in everyone's heart and will be fondly remembered. The Class of 1983 salutes the life and valued contributions of our dearly departed class mate, Pushkar Godbole. Rest in Peace our brother.
Written by 13846 Col Kevin Bryski (Class Secretary 1983), with input from 13927 Cdr Noel Purcell (retd) (RMC class mate), George Haslam (Master's Thesis Advisor and DREO/DRDC scientist), Dr Malcolm Vant (DREO/DRDC colleague), Mike Jonckheere (CSC colleague), Bruce Lewis (PMO Aurora colleague), Dale Baker (co-owner and pilot), Sophie Hunter (CSC colleague), Pat M. (Condo Board) and his wife Liza.
_______________________________
BROADHURST, Dr. Thomas Edwin – Peacefully with his family by his side, Tom passed into eternal rest on Thursday, March 7, 2013, at Palliative Care, Bluewater Health. Dearly beloved husband and best friend of Patricia for 60 years. Loving father of Carolyn Broadhurst – de Rosenroll (Stephen), David Broadhurst, Lesley Broadhurst (Harry Teitelbaum) and Jennifer Malcolm (James).
Cherished grandfather of Caitlin, Roy, Taylor, Diana, Lindsay, and Andrew. Loving brother of Geoffrey Broadhurst (Pippa) of New York and brother-in-law of Marion Davey and the late Wilkie Davey. Also survived by many caring nieces and nephews and great-nieces and nephews.
Tom lived in Kent, England during World War II, and later moved to Canada with his parents, Thomas and Mildred Broadhurst (nee Ford). He graduated from the University of Toronto in Chemical Engineering in 1952. Tom and Pat were married in 1953 and made their first home in Kingston, ON. There, Tom was employed as a Chemical Engineer at DuPont, and later, a lecturer at Royal Military College.
He earned a PhD in Chemical Engineering from Queen's University in 1973. Tom was a founding member of the Kingston Minor Soccer League, and one of the founding members and first Treasurer of the Canadian Association for Children with Learning Disabilities, Kingston Chapter. After moving to Sarnia in 1973, he worked at the Research Department of Imperial Oil until his retirement. Tom was also an active member with Professional Engineers Ontario and the Chemical Institute of Canada. A funeral service will be held at 12:00 noon on Thursday, March 14. Source
_______________________________
3336 PH (Andy) Wojciechowski
Paul Wojciechowski October 28, 1930 – March 13, 2013 Born in Saskatchewan on Oct 28, 1930, Andy died at home, as he wished, on March 13, 2013 in the presence of his family and trusted canine companion, Molly.
Beloved husband of Sharon (White) and son, Paul Andrew Wojciechowski of Toronto. Andy was predeceased by his mother Mary (Niwranski), father Anton Wojciechowski, brothers Adam Wicklow, Frank Wojciechowski and his sister Pauline Pannell. He is survived by his sister Helen Harquail, OBE, of Georgetown, Grand Cayman, his brother Ed Alton (Peggy), of Calgary, AB, and his sister in law Laura Wojciechowski of Melfort, SK. Beloved uncle of Bob, Gloria and Beryl Wicklow, Gary and Dale Wojciechowski and their children and grandchildren. He is also the beloved brother in law and uncle to Sharon's family, Anne, Rose Mary, Jim, Paul, Mark, Kathryn and their children and grandchildren. Andy was a graduate of Royal Roads, the Royal Military College of Canada and Queen's University in Kingston. Andy also leaves behind his many friends from his days in the RCAF and those in Sidney, BC and Ontario. A Mass will be said by Father William Hann at St. Joseph the Worker Catholic Church, 785 Burnside Rd W, Saanich, BC on Tuesday, March 19th at 1pm. A Celebration of Life will be held later in Ottawa, for all his friends and family in Ontario.  Source
 _______________________________
Mrs. Janet Piers ( Widow of 2184 DW Piers RMCC Commandant 1957-60)
Sad news to share. Janet passed away this morning ( 15 March) at her home in Chester. She has been ill since before Christmas and hasn't been out and about as much as she would have liked to have been. I don't have any information on arrangements except that her remains have already been cremated.
There is some indication that it may be a while before her passing is formally observed.
Only available details at press time…