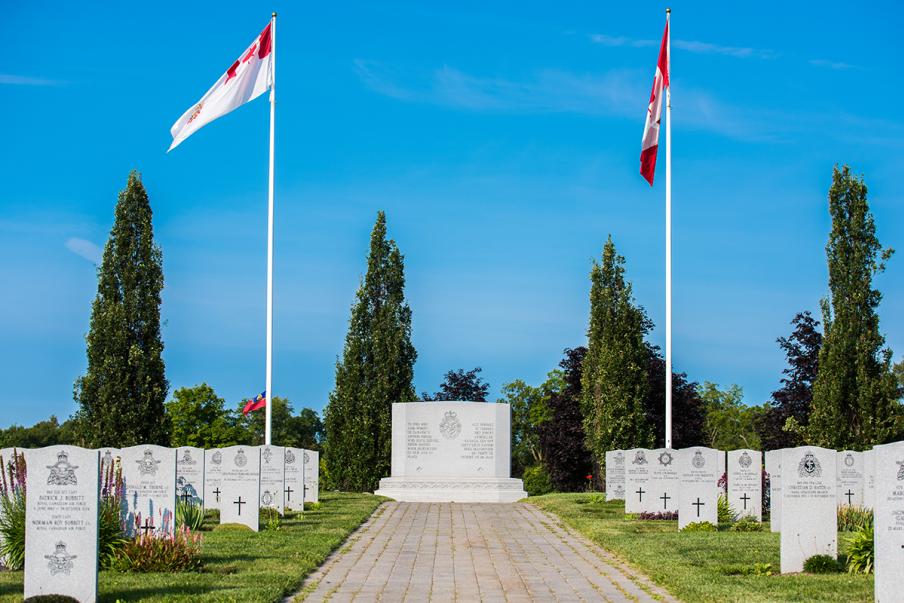 5315 BGen(Ret) Robert Alden, OMM, CD 1939-2013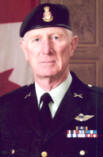 Bob lost his six year battle with cancer on April 12th 2013.
Bob started his career in the Canadian Army in 1957 when he attended CMR and RMC. In 1963 he was posted to 1st Bn of the Black Watch as a platoon commander. He was nominated to attend the basic parachute course in 1964 and as a prize for graduating he was posted to Germany to serve with the British Army as an exchange officer with the British Black Watch. During this time he married Jane, his wife of 48 years, and his first son Patrick (future Royal) was born.
Upon returning to Canada he returned to 1st Bn RHC in Gagetown for 6 months before being posted to RMC as the Assistant Army Staff officer. While in Kingston Joel was born. The family left Kingston and moved to Gagetown and 2nd Bn RHC.
In Sept 1969 Bob spent eight months wearing a blue beret in Cyprus. In 1970 Capt Alden attended the Army Staff College as one of the last members of the Black Watch as the Reg force portion of the Regiment was stood down.
1971 found newly promoted Maj Alden commanding a Coy in 3 Mech Cdo.(part of the Canadian Airborne Regiment). 1974 found Bob replacing the maroon beret of the CAR with the green beret and eight pointed star of the RCR and on the move again, this time to Cornwallis NS, as the first Chief Instructor of the new integrated Canadian Forces Recruit School.
1976 found Bob headed to Edmonton and the Canadian Airborne Regiment. The family knew this would be a short posting as Bob had been tasked with seeing the regiment moving to Petawawa the following summer. Bob watched the CAR move to their new home then passed them as once again the family moved to Gagetown and CTC for a year.
In 1977 newly promoted LCol Alden found himself Petawawa bound as the DCO of the CAR. The family found itself on the move 10 months later in June 1979 as Bob took over command of 3 RCR then part of 4CMBG in Germany. In 1981 the family's shortest move occurred when the family moved down the road where Bob was the SSO Ops for 4 CMBG.
1983 May 25, Bob was invested into the OMM as an officer. He was also promoted and posted to Winnipeg as Chief of Staff for the Prairie Region (Militia).
In 1985 Bob was privileged to swear Pat in as a private in the RCR. 1986 Bob and Jane went back to Germany and HQ CFE in Lahr. Two years later in 1988 newly promoted BGen Alden moved up the road to Heidelberg to take over as Deputy Chief of Staff Operations, Central Army Group (NATO).
1992 Bob and Jane were posted to Kingston where Bob was appointed the Commandant of the Army Staff College and the Deputy Comd 1 Can Div.
A celebration of life will be held from 1-3pm on Wednesday 17 April at Fort Frontenac Officers' Mess in Kingston.
The family wish to thank the nurses, doctors and staff at Saint Elizabeth, Kingston General Hospital and St. Mary's of the Lake for their care and compassion.
Donations in lieu of flowers should be made to the Canadian Cancer Society.
Kingston Whig Standard obituary
________________________________
# 5127 – ANDRÉ LACHANCE
 1936-2013
André nait à Dolbeau, Lac St Jean, le 12 aout 1936. Après des études secondaires en commercial, à 15 ans, il était trop jeune pour l'université, il va travailler à la construction d'un barrage à chute à La Savane au Lac St Jean. Puis reprend ses études en sciences à Dolbeau.
En 1956, il s'engage au C.M.R. dans l'Armée de Terre (RCEME) et termine R.M.C. en 1961. Il épousera Maria Clairoux, soeur de Robert Clairoux, gradué de C.M.R et décédé en 2004.
André reçoit son diplôme en génie mécanique de la Polytechnique en 1962. Il retourna à Kingston comme Lieutenant au R.C.E.M.E. A sa sortie de l'armée, il travaille comme conseiller en administration, (ingénieur industriel) pour Dufresne, McLaren, Daignault et devient associé . La compagnie se joint à Woods Gordon, Clarkson Gordon. Associé de cette compagnie pendant plusieurs années, il décide de partie à son compte. Il termina sa carrière d'ingénieur et prendra sa retraite à l'age de 70 ans.
André laisse dans le deuil son épouse Maria (51 ans de mariage), sa fille Dominique, ingénieure industriel, ses fils Éric et Louis Philippe et ses petits enfants, Gabriel, Alexis, Mathieu et Elodie.
André est décédé le 24 Mars 2013 à l'hôpital Charles Lemoyne de Longueuil.
André was born in Dolbeau, Lac St Jean, the 12th of August 1936. He completed his secondary education at age 15, too young for university and went to work on the construction of a dam at La Savane. He returned to school to complete his secondary school in science.
He joined C.M.R. in 1956 as an officer cadet in the Army, (R.C.E.M.E.). He graduated from R.M.C. in 1961. That year he married Maria Clairoux, sister of #5005, Robert Clairoux, who died in 2004..
André obtained his degree in mechanical engineering from the Polytechnique in Montreal and returned to Kingston as a Lieutenant with R.C.E.M.E..
He left the Army and joined Dufresne, McLaren, Daignault. He became an associate as counsellor in administration. The firm joined Woods Gordon, Clarkson Gordon. He remained with this company for several years before forming his own company. He finished his career and retired at age 70.
 ______________________________
SMITH, David Gregory
1969 – 2013
It is with the most profound sorrow that our family announces the death of our lovely David Gregory Smith, PhD. Those close to him were aware that he was battling debilitating illness but we remained hopeful for his recovery. Sadly, he passed away unexpectedly on Monday, April 1, 2013 in Toronto, Ontario at the young age of 43 years. A Psychologist and scientist, David had a keen and always inquisitive intellect that was matched only by a strong passion for his work and collaborations with his many friends and colleagues. Above all however, David was a loving and generous spirit who rejoiced in his moments with others. He touched and enriched the lives of all who knew him, as they touched his. David will be very deeply missed by his partner and wife of 9 years, Adrienne Alexandra Munro, their loving and most cherished son, 6 year-old Logan Munro Smith, who was his father's greatest pride and source of joy. Beloved and dearest son of Louise Guay Smith and the late Robert William Smith, caring brother to Steven Michael Smith and proud uncle of Sydney and Dylan Smith. Loving brother-in-law to Isabel Fearon and Kyla Munro. Dear nephew to Marcel Guay, Marielle Guay (deceased) and Richard Sirois, and Eileen and Reginald Paterson. David will forever be sorely missed in our lives. He will also be greatly missed by his many cherished friends and valued colleagues and acquaintances at Defense Research and Development Canada (DRDC), the Department of National Defense and Canadian Forces communities, as well as by colleagues at the Royal Military College and Queen's University community in Kingston. A memorial service will take place on Friday, April 12, 2013 at 11 a.m. at Rideau Funeral Home, 4275 Sources Blvd., Dollard-des- Ormeaux, H9B 2A6, 514-685-3344. Following the service, David's ashes will be laid to rest next to his father at Rideau Memorial Gardens Cemetery. A separate memorial service will be held in Toronto at a later date. Toronto area friends, family, and colleagues will be notified as soon as details are known. As expressions of sympathy, donations will be welcomed to the Centre for Addictions and Mental Health (CAMH). Please sign the book of condolences at www.rideaumemorial.com