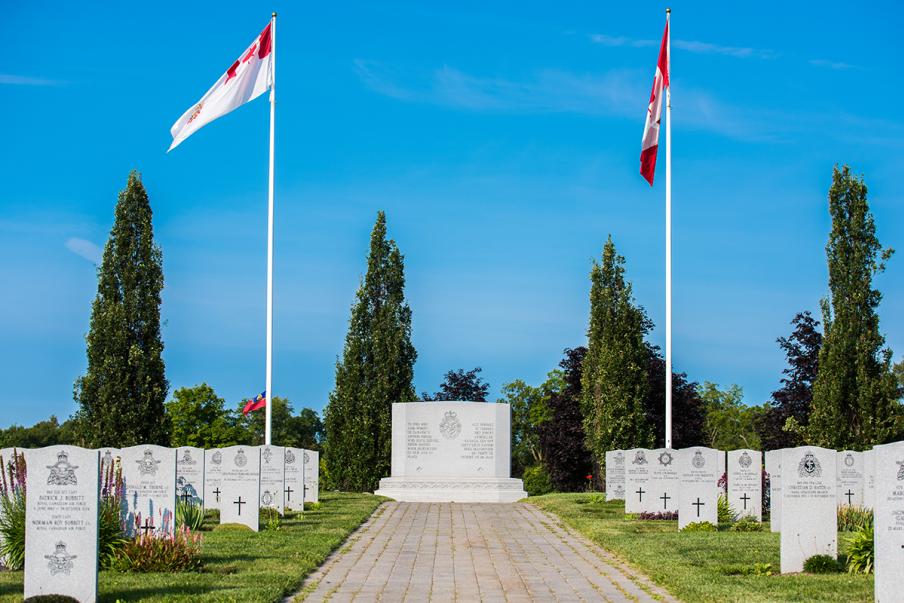 RCNC174 Rear-Admiral (Ret'd) William (Bill) Andrew Hughes RCN, CF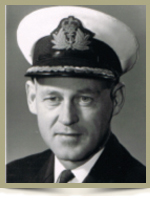 Died on 11 July 2013, his ten-year battle with multiple myeloma cancer ended. Born 24 Oct 1927 in Quetta, India. The Admiral was very proud of his family's military heritage as the son of the late LCol. L.M. Hughes, RCHA, and the late Betty Hughes (Gray of Victoria). Grandson of the late BGen. William St. Pierre, PWOR (CO 21st Battalion CEF). Survived by his wife of almost sixty-two years, his everlasting friend and joy, Miriam (nee Carter); by sons Laughlin and Roderick (Barbara); granddaughters Jessica, Amy, Diana, and Victoria and great-grandson Owen. Also, brother BGen. Robin L. Hughes (Ret'd)(Diana), Jack M. Hughes (Susan). Pre-deceased by his sister Ann Carmichael. Raised in Kingston, ON he was a Wolf Cub, Boy Scout, Sea Scout, and Sea Cadet. Admiral Hughes entered Royal Roads Naval College in 1944 to start his thirty-eight year naval career. He served in ten RCN ships, five RN, and one USN submarine. He served in HMCS SIOUX during the Korean War. The Admiral served in eighteen shore establishments and Headquarters. During this period, he visited sixty countries, all Canada's provinces, and twenty-seven US states. The Admiral never stopped loving the Navy, its sailors, and fellow officers. He was proud of his sea-going commands HMCS BEACON HILL, HMCS GATINEAU, and the 1St and 5th Destroyer Squadrons. He retired as the Commander of Maritime Forces Pacific, and to make a political point he was rowed ashore in a navy blue Admiral's uniform, not a CF green uniform. In retirement, he and Miriam moved to the Bahamas for a four-year adventure before returning to Victoria, BC. Tennis, investing, and philanthropy were his interests in retirement. In 2012, the Admiral was awarded the Canadian Forces Medallion for Distinguished Service for his work creating the Naval Memorial Window for the RCN's Centenary in 2010. A special thanks goes to the Admiral's excellent oncologist Dr. Adrian Yee, the compassionate care of our family physician, Dr. Elizabeth Grant and the professional and sensitive staff of Victoria Hospice for making the final days so comfortable.
A service of remembrance will be held at St. Peter and Paul Naval and Garrison Church, 1379 Esquimalt Rd, on Saturday July 20, 2013 at 11:00 am. A reception will follow at the Wardroom, CFB Esquimalt. In lieu of flowers, donations can be made to the B.C. Cancer Foundation, 2410 Lee Ave., Victoria, B.C. V8R 6V5 for research into a cure for multiple myeloma. Condolences may be offered to the family below.
 _______________________________
2488 Richard Cassels Dunlop Stewart – Entered RMC 1935
In Oakville, on July 21st in his 97th year, beloved husband of Margaret, father of Anne and Jane, grandfather of five and brother of Anne Morris of Toronto. Born in Toronto, educated at UCC and the Royal Military College, he served overseas in the Royal Canadian Artillery throughout World War II. Post-war, he served in Canada, the UK, Indo-China, India and Palestine and was Military Attaché in Moscow. Then he and family settled in Oakville, and he was for several years in the Civil Service at Queen's Park. As well as summer holidays at Pointe au Baril, on retirement he and Margo much enjoyed life in Oakville with walking holidays in the UK. As he wished, there will be no funeral service.