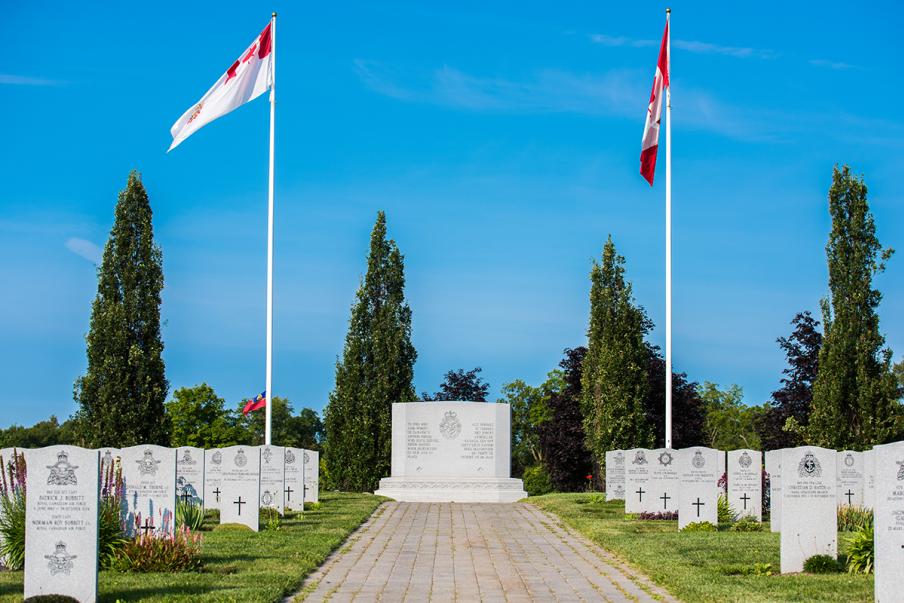 5555 ELLIS, John Stanley – (Lieutenant-Colonel, Retired) – Class of 1962
Died peacefully in the Perley Rideau Veteran's Centre after a long illness, too young at 73 years. Beloved husband of Kate (Kathleen Payne), loving father of Hugh (Catherine), Chris (Louane), Matthew (Maria) and Dave (Julie), and loving grandfather of 10 grandchildren. John was ever-young. With a great appreciation of nature and the outdoors he was especially drawn to hiking and cross country skiing in Gatineau Park, cycling the Ottawa trails, and any means of boating on the water. In military college he was a long distance running champion and afterward showed natural talent at many other athletic endeavours including squash and tennis. Personifying Royal Military College's motto "Truth, Duty, Valour", John put his heart into his career first as a Communications and Electronics Engineering Officer in the Air Force and then as a security specialist for the Communications Security Establishment. He and his family moved frequently with the military travelling to northern Alberta and Yellowknife, throughout Ontario, Nova Scotia, Boston, and Belgium where his years at NATO's military headquarters were among the most interesting and challenging of his career. John's sons picked up many of his interests: his love of music, of computers and technology, and his love of cars. As a member of Emmanuel United Church, he sang in the choir for many years. His tours in his beloved Mazda Miata with Kate were highlights in his later years. He will be missed for his gentle soul, his charm and sense of humour, and his love of life. We love him now and we always will. To accommodate travel arrangements for family members a celebration of life will be held in Ottawa at Emmanuel United Church on March 27, at 11 a.m. Donations to the Nature Conservancy of Canada or the Alzheimer's Society of Canada would be appreciated in lieu of flowers.
***
RCNC 004 KILPATRICK, John Ross McLennan
(January 17, 1924 to March 8, 2014) It is with sadness that the family announces the passing of John Kilpatrick in his 91st year. Loving husband to Jean Wright and proud father of Andrew (Wayne) of Toronto and of Kathryn Ruth (Ann) of Tofino British Columbia and grandson James also of Toronto. Predeceased by his first wife Ruth (McDougald), son George (Dianne) and his three siblings Anne, Donald and David. Beloved by six step-grandchildren and their parents Dr. and Mrs. Stewart Wright, Dr. and Mrs. Paul Wright and Mr. and Mrs. John Bark. Old boy of St. Andrew's College in Aurora, graduate of McGill and Royal Roads Maritime College. He went on to serve on destroyers from 1943-1946 in mid-Atlantic and European waters. His post graduate studies at King's College, Cambridge preceded his 38 years in a progressive career at Texaco Canada. After retiring in 1981, his interest focused on his beloved island at Go Home Bay. Increasingly he assisted with Naval and Maritime affairs and the education of our youth by leading the Dominion Institute forward in an aggressive and successful in school program, 'The Memory Project'. His efforts garnered him the Queen Elizabeth II Diamond Jubilee Medal in the summer of 2013. A member of several associated leagues and clubs such as the Royal Canadian Military Institute, the Naval Club and the Navy League of Canada. He was a third generation member of the Madawaska Club at Go Home Bay. The family's thanks go out to the doctors and staff of The Sunnybrook Veterans Health Centre 'L' and 'K' wings who provided exceptional care for five years. A memorial service will be held at a later date. The interment will be at Beechwood Cemetery, Ottawa in the spring. In lieu of flowers, remembrances would be gratefully received at either The Sunnybrook Health Centre – Veterans Affairs or a charity of your choice.
***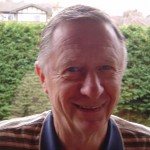 We received word last week that Ken Harvey passed away, March 9th at 11:22 p.m.at the Royal Jubilee Hospital, Victoria, BC.
Ken served at Royal Military College in Kingston as Athletic Administration Officer from 74-77. As Athletic administration officer, he was responsible for the budgeting and scheduling for the RMC varsity teams. He was also the Head Coach of the Basketball Team from August 1975 -77.
At press time we were still unable to find a formal obituary. We will update this space when more information becomes available.
Previous e-Veritas article on Ken Harvey.