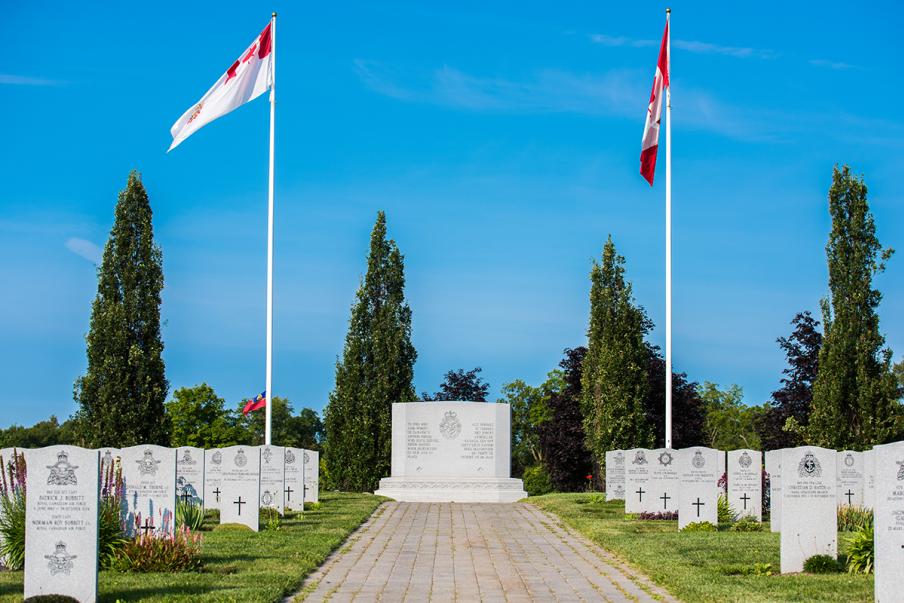 7396 LEGAARDEN, Cdr. John Thomas
(Royal Canadian Navy, Retired)

Peacefully at home, surrounded by his family and loyal companion Maudie, in the early morning hours of Monday, February 17, 2014, aged 70 years. Beloved son of the late Lars Legaarden and Anna (McLeod) Legaarden. He will be deeply missed by his loving wife Wendy, his adoringly proud daughters Thea, Kristi, Kelly and Terri (Peter), and his many extended family and friends. The family wishes to thank Dr. Shamji, the staff of 6 West at the Ottawa General Hospital, as well as the wonderful home care team including all of his doctors, nurses and PSWs, most notably Anatoli (Tony), Allison, June, Kristen, Kathleen, and Shari. A visitation, service and celebration of his life will be held Monday, February 24th at HMCS Bytown Officers' Mess, 78 Lisgar Street, Ottawa starting at 1pm (elevator access available and parking is available across the road at City Hall). If you wish to make a donation in memory of John please consider the Esophageal Cancer Awareness association. www.ecaware.org 1-800-601-0613 or directly to Esophageal Cancer Research via cancer.ca. (Notification e-mail address; tgerin@aol.com).
***
From the May 08, 2015 edition of the Halifax Chronicle Herald
2635 GREGG, James 'Milton'
Milton Gregg, LCol (Ret'd), C.D., Canadian Army, B.A. Military Science (R.M.C.), B.A. (Dal), M.A. (Dal), beloved husband, father, grandfather, great grandfather, military officer, economist and outdoorsman, passed away peacefully in Camp Hill Veterans' Memorial Building, QEII, on May 6, 2014, at age 93, with his family by his side. He was born in Oromocto, N.B., to the late Rev. Ralph Spragg Gregg and Jennie May. Milton lived his younger years in a number of towns and villages as his Baptist father moved from pastorate to pastorate in New Brunswick and Nova Scotia. After graduating from Wolfville High School when he was living in Port Williams, he signed on for a memorable four-month voyage to the Canadian Arctic, sailing as an Ordinary Seaman on the CCGS NB McLean to replenish shipping aids and replace radio station staff through Hudson Strait to Hudson Bay and Churchill.
In 1938 he attended the Royal Military College (R.M.C.) and following graduation in 1940, he enrolled in the Royal Canadian Regiment and went overseas in 1941 to join the regiment as a rifle platoon commander. His wartime service included the Italian Campaign where he was a young Captain at the age of 24 placed in the role as Company Commander leading his troops in the battle for the liberation of Rimini. His wartime service also involved a period in North West Europe including Holland.
Milton's first post-war appointment, after completion of the Canadian Army Staff Course, was company commander No. 1 Canadian Infantry Battalion, 27 Cdn. Infantry Brigade, in Hannover, Germany, as part of Canada's initial commitment to NATO in 1951-1952. For this appointment, his wife and two young children travelled overseas on the R .M.S. Franconia to join Milton in Europe.
Milton's next appointment was to be company commander in the newly formed Canadian Guards Regiment – established as the senior Canadian Infantry Regiment 1953 to 1970 to perform a role similar to the Foot Guards in the British Army, complete with red tunics and bear skin hats. Next he was posted to the Canadian Guards Home Station, Camp Petawawa, to command the regimental Depot followed by serving for three years with the Canadian Army Staff in Washington, D.C. Milton returned to Camp Petawawa to command the Second Battalion Canadian Guards. From there it was duty in Vietnam with the 'International Control Commission', where he served in North Vietnam and South Vietnam and along the De-Militarized Zone between.
On return to Canada, he went to Atlantic Region in Halifax as Senior Staff Officer. A period as Acting Commander of the Region followed and finally after Forces Integration he went to HQ Maritime Command to serve as Senior Staff Officer Plans and Operations – Assistance Civil Authorities and Aid to the Civil Powers.
Next, Milton pursued the goal to become an economist and so returned to the classroom at Dalhousie to obtain a B.A and an M.A. in Economics and he then joined the Nova Scotia Department of Development as an economist for the next ten years. Retirement from the Canadian Forces gave him the time to pursue his many interests which included being Patron of the Canadian Guards Association – a Regimental Association of former members and their spouses to continue the memory of the Regiment photography, Field Naturalist Society, Wild Flora Society, Photographic Guild of Nova Scotia, Neptune Theatre, cross-country skiing, canoeing, kayaking, trout and salmon fishing. He enjoyed travelling with his wife Norma to England, Europe and the southwestern United States.
Milton's greatest love in his life was his wife Norma who he adored and with whom he enjoyed all of these actives. His involvement with the Photographic Guild included a photo slide presentation of St. Paul's Anglican Church and contributing photos of the church to the History of St. Paul's publication. Milton also cherished being with all his extended family, and organizing numerous gatherings.
He is survived by his wife, Norma (Burgess), Halifax; his sons, Peter (Patricia), Antigua, Guatemala; James (Julie), Halifax; grandsons, Rodger (Jenn), Dart¬mouth; Philip, Halifax; Thomas, Bedford; great-grandson, Dax, Dartmouth.
He was predeceased by his sister, Marie. The family would like to give a special thanks to all the staff at 6W Camp Hill for their out¬standing loving care and attention. Funeral service will be held in St. Paul's Church, on Tuesday, May 13 at 11 a.m. with Rev. Dr. Paul Freisen presiding. Reception to follow in the church. In lieu of flowers, donations in Milton's memory, if desired, may be made to St. Paul's Church, 1749 Argyle St. (Grand Parade), Halifax, NS B3J 3K4, or a charity of your choice.
***
We have been remiss for not reporting the death of 3031 Denman, Robin (Denny) which occured a few months ago – exact date unknown at this time. A writeup has been provided by two of his classmates which will be published in the upcoming edition of the Veritas magazine.