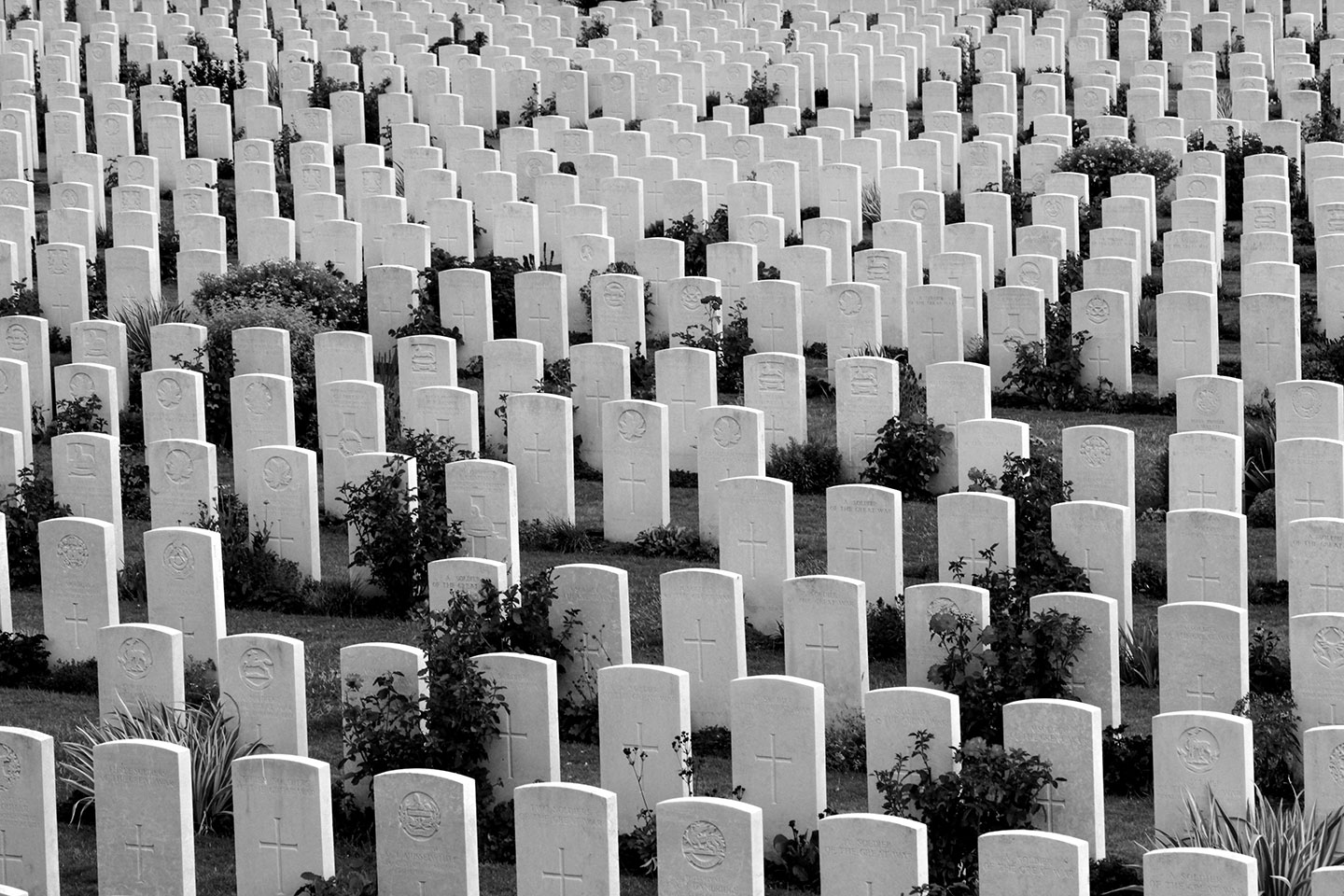 ---
4875 Mel Brown
From 5276 Digger MacDougall: It is my sad duty to report the passing of one of our former Commanding Officers, LCol (Ret'd) Mel Brown, this morning at the Ottawa Queensway-Carleton Hospital. Mel was CO 2 RCHA during the period 1980-1982. No further details are available at this time.
---
9353 Robert George "Bob" Hardy
1950 – 2021
It is with deep sadness we announce the passing on Monday June 28, 2021 of Robert George Hardy "Bob" at the age 71.
After a valiant battle with cancer, Bob died in hospital with his wife Darlyn at his side. Bob is survived by his son, Kyle; daughter-in-law, Belinda; granddaughter, Sabriel; brother, Russ; sisters, Gwen and Karen; nephews, Stephen, David and niece, Tara.
Bob was dedicated to his family and particularly enjoyed Christmas mornings with his wife and son, watching Kyle opening his presents. During the Christmas season, Bob could often be found relaxing and reading one of his many books. It was noted that one month during his illness, Bob read 32 books from cover to cover.
Bob began his life's journey on June 5, 1950 with his identical twin brother in Calgary, Alberta. He was the son of Joseph Russell & Margaret Lorraine Pettypiece Hardy. From a very young age he was surrounded by his parents musical ability and soon Bob was showing similar talent and became Skilled in percussion instruments and piano, which gave him the opportunity to play in many local city bands. He carried this talent forward to university and the Royal Roads and Royal Military College. At this time, he was also a member of HMCS Tecumseh naval reserve in Calgary.
During his high school years, Bob enjoyed holidays with his grandparents on Vancouver Island and his training at HMCS Quadra with sea cadets. This is where his love for the Island began.
After graduating high school, he was accepted into the Royal Roads College at Victoria, BC, pursuing a career in engineering. After successfully completing Royal Roads, he was accepted by the Royal Military College in Kingston. Bob graduated from the Royal Military College with a Bachelor of Mechanical Engineering, and was commissioned as an officer in the Royal Canadian Airforce. His first appointment as a commissioned officer was working with jet fighters at CFB Cold Lake, Alberta. Wanting to see more of Canada, and a more populous area, Bob moved east and obtained a posting at CFB Shearwater, Halifax. During this time, Bob served on several navy ships and travelled worldwide. It was at this time Bob met and married his wife of 45 years (Darlyn BeLong). Bob and Darlyn were married in 1976 at Kings College chapel at Dalhousie university campus.
Bob's military career took him to many locations throughout Canada and the world, including Ottawa and Toronto where he attended staff school. After achieving one of the highest levels of efficiency and in recognition of this high achievement, he was appointed as a foreign exchange officer with the Royal Navy at RNAS Culdrose, Cornwall, England maintaining the MK2, MK3 and MK4 Westland Sea King Helicopters. Bob and Darlyn spent three and a half adventurous years in Cornwall, England.
On returning to Canada, Bob's military career continued with postings in Ottawa & St. Hubert and several positions including the Aircraft Engineering Officer for CH 118 single Huey and CH136 Kiowa as well as various senior engineering Management & field operational positions. During this period, Bob graduated from the University of Ottawa with a Masters in Mechanical Engineering and became the president of the Ottawa branch of Canadian Aeronautics and Space Institute (CASI).
In 1986 he was posted to Tel Aviv and played a key role in planning, participating in international negotiations & deployment of first Canadian helicopters peacekeeping contingent. During this deployment he, re-defined, re-wrote and re-negotiated the joint American/ Canadian aircraft repair and overhaul contract with Israel aircraft industries achieving significant cost reductions and introducing important quality standards. As contract manager for this contract, he implemented and administrated the contract to such high effective level as to earn the Multinational Force Commendation and a civilian job offer as Director of Logistics for the Multinational Force headquarters in Rome, Italy.
On completion of this international posting, he returned to CFB Shearwater, Nova Scotia as the Commanding Officer Air Maintenance Squadron. Commanding a unit of 700 officers & technicians, Bob fostered excellence and was cited for high unit morale & concern for deployment & well-being of unit personnel. His final posting was as a Senior Staff Officer and whilst at Air Command Headquarters in Winnipeg, he planned aircraft maintenance & logistic contributions to World peacekeeping missions. After successful military service, Bob continued his career in the Aerospace industry and joined IMP Aerospace and Defence at Halifax in Nova Scotia. Employed at IMP Aerospace for 18 years, Bob held many senior positions and retired as the Vice President Quality and Airworthiness.
Bob's love of sailing began at Glenmore in Calgary, but his real passion started at the club in Royal Roads. During his many travels, Bob maintained his love of the ocean, sailing and boats, which was a large part of his life. While in England Bob achieved a marine skipper certificate and furtherer advanced to obtain a marine engineering certificate. Bob particularly enjoyed the peace, wildlife and beautiful landscape around the Gulf Islands and Desolate Sound. Bobs love of sailing and the ocean continues with his son Kyle.
Bob enjoyed many land based sports too including squash, tennis, pickleball, golf and curling. Loyal to his friends and family, Bob was a true Canadian who served his country. Consistent, uncomplaining and faithful, Bob will be missed greatly by all those who knew him.
Donations may be made to the Canadian MPN Research Foundation. A celebration of life will be held on Friday, July 9th at 1pm in A. L. Mattatall Funeral Home, Dartmouth. Due to COVID-19 restrictions, attendance is by invitation only. Public viewing of the service can be accessed online. Condolences may be viewed or sent online.
---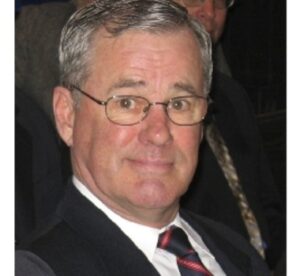 6197 Ron O'Donoughue
Ron O'Donoughue passed peacefully at Grey Bruce Health Services, Owen Sound, on June 23, 2021. He was in his 80th year. He leaves behind his wife and best friend of 57 years, Donna May O'Donoughue (nee De Mary), his sons Glenn of Victoria, BC, Seann (Andrea) of Owen Sound and Todd (Rachel) of Boston, MA. and his six healthy, intelligent, beautiful grandchildren; Liam, Erin, Aidan, Maeve, Dylan, Rohan who were the apples of his eye. Left to mourn are his brothers, Mark (Pam) of Orleans, ON and Michel (Cathy) of Jacksonville, FL, along with many dear family and friends both near and far. Ron was Irish French Canadian who is remembered for his organization, determination and good sense of humour. One of his favourite sayings was: "Winning isn't everything….it is the only thing." Ron was a proud Graduate of RMC's class of '64, and an RCN Tracker Test Pilot. He retired to Georgian Bay in 2000 after a long and rewarding career at the Royal Bank. Ron became a Georgian Bay commercial pilot and volunteered and enjoyed being part of many organizations such as the Billy Bishop Museum, Owen Sound Marine and Rail Museum, BALL, Silver "C's" and Silver Tones, International Shipmasters' Association, RBC Pensioners, along with being a very active and involved "Poppa". The family wishes to thank Dr. Marc Newton and the caring doctors and nurses on 6-1 at GBHS for their loving care and support. Due to COVID-19 restrictions a celebration of life for Ron will be held and announced at a later date this year. Memorial donations can be made in Ron's honour to the Grey Bruce Regional Hospital Foundation, the Heart and Stroke Foundation or the Chapman House Hospice and can be made through the Brian E. Wood Funeral Home, 250 14th Street West, Owen Sound ON N4K 3X8, 519-376-7492. Condolences can be sent to the family by visiting Ron's online memorial at www.woodfuneralhome.ca