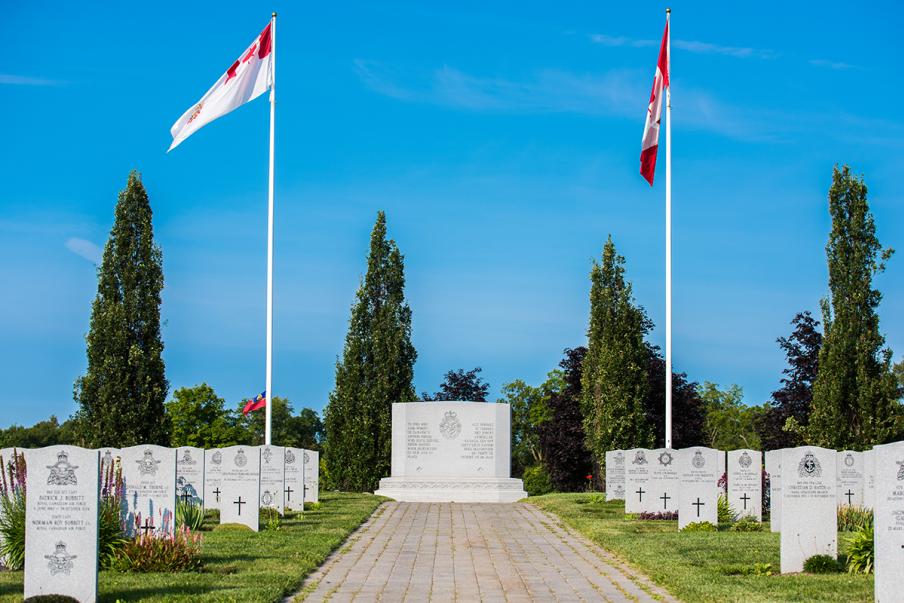 2519 Commander (Ret'd) William Pennock Chipman MID, VRD (RMC 1936)

It is with sadness we announce the passing of our beloved father who died peacefully in his sleep in his 91st year, at home in Oakville, Ontario on Sunday, 25 January, 2009. Bill attended Royal Military College in Kingston where, in 1939, at the beginning of his fourth year he and his classmates were graduated early to serve in WWII. He was seconded to the Royal Navy as a First Lieutenant assigned to submarine-hunting duty in the North Atlantic for the duration of the war. Bill served with the famous Captain John F. Walker's group where, in an unparalleled action, they sank six submarines in ten days. Following this event and during a well-deserved leave in 1944, the only son of Marjorie Cowan Pennock and Kenneth Gordon Chipman, married Beatrice Elaine Kemp. Bill was the devoted father of Kenneth (and his wife, Marion) of St. Catharines, and of Jill (and her husband, Don) of Edmonton. In 1985, Bill lost his much-loved first wife, Beatrice. A quiet man, Bill amazed and delighted his children by eloping, in February, 1987 in Palm Springs, with Marnie Taylor (nee Duncan), a long time family friend from Ottawa. The Chipman-Taylor family immediately and happily enlarged to include Gary (and his wife, Barbara), ever-caring Scott (and his wife, Kathy), all of Oakville, and Dorothy of Winnipeg. Bill also leaves four grandchildren, eight step-grandchildren and many step-great-grandchildren. The family delighted in Bill's amusing company- – an observant, open-minded and knowledgeable contributor to all gatherings. He valued his numerous long-lasting friendships. Bill and Marnie enjoyed their extensive travels and, above all, their family times. In lieu of flowers, donations in Bill's name may be sent to the Kidney Foundation of Canada. Online condolences may be made at www.koprivataylor.com
________________________________________________________________________________________
3689 Major (Ret'd) Murray Esmonde Copeland (CMR RMC 1957)
Murray Esmond Copeland died suddenly on January 22nd, 2009 in Mexico City, Mexico. Beloved husband soul-mate and best friend of Patricia Joan (nee Francis) of 51 years. Patricia and Murray were friends from an early age having grown up three doors apart on the same street and attended the same school in East Kildonan. He is survived by his children Thomas (Sonya), Karen, Mark (Heather) and grandchildren Kyle, Loren, Brian, Andrew and Amanda. A strong believer in the power of family he loved and cared for all. Murray was born on the 16th of November, 1932 and grew up in Donnacona, Quebec and Winnipeg, Manitoba. He attended the Collège Militaire Royal de Saint-Jean, commencing in 1952, its inaugural year, before going on to the Royal Military College three years later to graduate from that institution in 1957. He then finished his Civil Engineering Degree at the University of Manitoba. Murray's career with the Canadian Armed Forces spanned 35 years as a navigator for the 440 and 416 fighter jet squadrons and included postings at Royal Roads Military College as an instructor and two tours in Europe. Murray believed in community involvement and gave his time freely to the community in which he resided. His wide range of involvement included the Boy Scouts, Air Cadets, swim teams and various other sports teams. Murray was a Past Master and current member of the Masonic Lodge No. 420 North Bay and active with the Rorab Shrine Club as a member of the Klown Unit. He was a member of the Air Force Association of Canada 422 R.C.A.F. (Nipissing) Wing. Murray was passionate about raising funds for the Shriners Children's Hospital, traveling, genealogy, stamp collecting and laughing and teasing all who were within range.
________________________________________________________________________________________
RCNC181 Paul Lancelot Steele "Moose" McCulloch (RRMC 1944)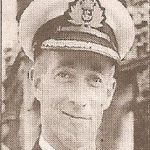 "Moose", as his friends and old shipmates in the Royal Canadian Navy (RCN) called him, "crossed the bar" on Sunday morning, January 18, 2009, in the Halifax Infirmary, QEII. He was born June 15, 1927 in Victoria, B.C. and was educated at Glenlyon School, Brentwood College, and Royal Roads Naval College. A keen sportsman who excelled at rugby and cross country running, Paul loved the sea from an early age and was an accomplished sailor. Upon graduation from Royal Roads in 1946, he entered the RCN and was one of three Canadian midshipmen selected to serve aboard the new British battleship, HMS Vanguard, for the first official cruise of the Royal Family to South Africa in 1947. McCulloch was a veteran of the Korean Conflict, winning a Mention in Dispatches for outstanding navigation aboard HMCS Athabaskan during nighttime operations off the coast of North Korea in 1952. A navigation specialist, he served in numerous ships, notably the aircraft carriers HMCS Magnificent and Bonaventure, and the St. Laurent. He commanded the frigate HMCS Antigonish on the West Coast in 1964-65. In 1966, McCulloch was posted to Winnipeg as a naval staff officer with the CF Unification Task Force. From an unpopular job at home, he was posted as a student to the Royal Navy Staff Course at Greenwich in England. On graduation in 1968, he returned to Canada and assumed command of the destroyer HMCS Restigouche (1968-1970). Shore jobs abroad included a posting to Rome where McCulloch was on the Directing Staff of the NATO Staff College, then served for three years on the International Military Staff at NATO headquarters in Brussels, Belgium. On retirement, he devoted his considerable energy and talents to lovingly restoring two historic heritage homes in Nova Scotia: The Bollard House in downtown Halifax, and The Peter Smyth stone house in Port Hood. He was one of the founding members of The Friends of the Public Gardens in Halifax, and also served on the board. McCulloch was active in several other organizations dedicated to preserving the history and heritage of Nova Scotia: the Heritage Trust of Nova Scotia, The Nova Scotia Lighthouse Preservation Society, Friends of the Halifax Commons, and the Chestico Historical Society, Port Hood. He leaves his beloved wife and best friend of 56 years, Joyce; sons, Ian, Sandy, and Hugh; daughters, Gillian and Sarah; grandchildren, Henry, Angus, Meaghan, Nelson, Rowan, Morgan and Alexander; siblings, Liane, Phoebe, Lance, and Richard. Paul was a beloved husband, a devoted father, an older brother, a genuine friend, an officer and gentleman, a heritage activist, and hilarious raconteur. He was a man to whom service, honour, and compassion came first. Paul and his favourite words "Éthat reminds me of a story!" will be sorely missed. A Memorial Service will be held at a later date. In lieu of flowers, donations may be made to St. George's Round Church, Halifax.
________________________________________________________________________________________
RCNC244 Vincent Frederick Lambie (RRMC 1947)
LAMBIE, Vincent Frederick : Died on January 22, 2009, at the age of 81. He was born on November 8, 1927, to Maj. Richard and Laura (Halstead) Lambie. He attended Chebucto Road School and Queen Elizabeth High School. In 1945, he won a scholarship to Royal Roads Naval College, where he graduated in 1947. For 28 years he sailed on ships including HMCS Ontario, Crescent, Warrior, Magnificent, Prestonian and Cayuga. He earned the Korean War Medal (1953) and the International Commission for Supervision and Control Medal for service in Indo China (1959-60), where he learned to speak Vietnamese, which he continued to use throughout his life. He married his sweetheart, Elizabeth MacKinnon, on July 6, 1963. After retiring from the navy as a lieutenant commander, he attended law school at Dalhousie University, graduating in 1975. Vince enjoyed practicing law for 21 years. He also served as chairman of the Nova Scotia Horse Racing Commission, where (as the son of a cavalry officer) he fought the use of whips and performance-enhancing drugs. After retirement, he served as honourary legal counsel to the Shearwater Aviation Museum and the Canadian Naval Memorial Trust, which operates HMCS Sackville. Vince's lifelong passion was sailing. He bought his first boat at age 12 with money he earned selling newspapers on the streets of wartime Halifax. He logged thousands of nautical miles around the globe over seven decades, visiting exotic spots including Hong Kong, Sydney, Australia, Isle of White, M arblehead, New York City, Miami, Bimini, Bequia, Martinique, the Exumas, and the Turks and Caicos. He loved to sail the South Shore and the Bras D'Or Lakes. Later on in life, his favourite spot to tie up the boat was Liscombe. Vince was a proud member of the Cruising Club of America, Bras D'Or Station. He was a long-time member of the Royal Nova Scotia Yacht Squadron, Ski Wentworth, and the Waegwoltic Club, where he loved to swim outdoors from June until October. Vincent was predeceased by his brothers, Richard and Robert. He will be terribly missed by Elizabeth, his first mate of 47 years; and his crew, Laura (Chris Sutton), Christopher (Judy Obersi); and his beloved grandchildren, Jacob, Rebecca, Madina, Marcus, and Nadia. A celebration of Vince's life will take place at 2 p.m. Thursday, January 29, in Bethany United Church, Halifax. In lieu of flowers, donations may be made to the Canadian Naval Memorial Trust, Shearwater Aviation Museum, or any charity of your choice. The family wants to say a special thanks to all the wonderful caregivers who tried to make his life more comfortable.