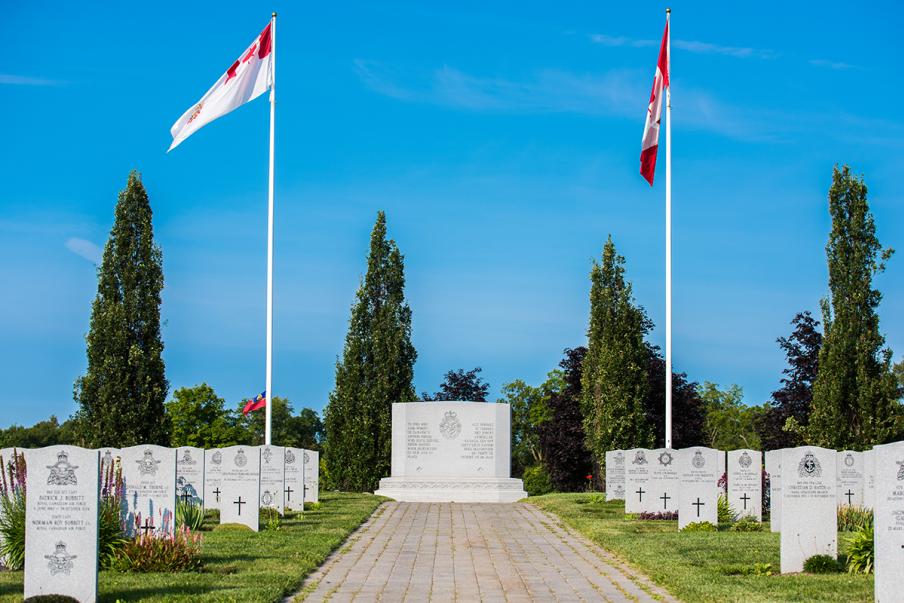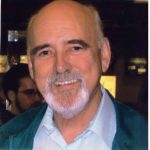 – 4646 David Hughes Robertson (CMR 1960)
Capt (Ret'd) David Hughes Robertson, who was born in Edmonton on 20 January 1936, passed away at his home in Whitehorse on 18 December 2008, after having defeated multiple myeloma for four years but unexpectedly succumbing to pancreatic cancer..
Dave entered CMR in 1955 and quickly made his mark as the "baton twirler" for the College band and as the often controversial Editor of Le Rempart. He was also captain of the rifle team and set the standard at the Royal Canadian School of Artillery, becoming "Master of Artillery Training."
After finishing CMR, Dave took the direct-entry route into the Artillery and was posted to Camp Shilo, where he worked on the team that made serious attempts to simplify the 105-mm howitzer firing tables C with mixed success.
Within a year, he opted to transfer to the Royal Canadian Ordnance Corps and was posted to London, ON, where he worked in the depot, attached to the RCEME workshop. From there Dave was posted in 1960 to Whitehorse with 19 Coy, RCOC, and then to HQ, Northwest Highway System, where he served for 18 months as A/Staff Capt (Q) before requesting release in 1963, so that he could remain in the Yukon.
Dave's first civilian challenge was to start Malamute Construction with two former high school chums but the time was not right and he left the company to his partners and began to buy into the News Advertiser, a small weekly newspaper with some interesting potential. By 1971 he owned it outright and had changed the name to The Yukon News to reflect its expanded circulation base. After heavy competition with the Whitehorse Star, Dave's struggle paid off, and by 1990 the News was by far the larger and more successful newspaper, at which time he passed ownership to his eldest son, David Stephen, who publishes it to this day
Because of his publishing experience, in 1970 Dave accepted a contract to produce and publish the Yukon Hansard, the official record of the Yukon Legislative Assembly, and became its official editor, a position he held until 2000, when he helped his senior editor take over the master contract, becoming her sub-contractor for providing and maintaining all the production equipment.
At one time or another, Dave was a Rotarian, a Legion member, a Toastmaster, the Yukon representative on the Forum for Young Canadians, twice president of the Yukon Liberal Party, northern member of the Canadian Military Colleges Advisory Board (eight years), fundraiser for the Yukon YWCA, director of the Yukon Science Institute, and a strong supporter of any and all community non-profit organizations.
Dave was married to Barbara (née Williams) for 44 years, the father of five children and 14 grandchildren (including five adopted). All but one of his children and three of his grandchildren live in Whitehorse. He will be missed by his family and many friends, including his CMR classmates.
Written by classmate 4669 Toivo Roht
____________________________________________________________________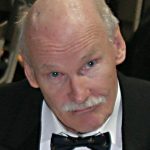 – 4658 Brian Mark Moore (CMR RMC 1960)
Born on 15 Jun 37 in Kitchener, Capt (Ret'd) Brian Mark Moore passed away in London, ON, on 30 Mar 2009 after a lengthy battle with Parkinson's Disease. Following graduation from Burlington High School, Brian entered Collège militaire royal de St-Jean in 1955. and moved on to RMC in 1958, from where he graduated second in a class of 18 in Chemical Engineering, in which subject he received his degree at McMaster University in 1961. Brian's first posting was as a Troop Leader to 4 RCHA, based in Camp Petawawa.
In summer 1962, Brian married Susan Southby of Larchmont, NY, and they took up residence in Petawawa's bedroom community of Pembroke. A year later their daughter Heather was born. Brian was promoted to Captain in 1963 but decided to resign his commission to join the AECL Nuclear Research Unit in Chalk River. The couple's second daughter, Sarah, was born in 1965. But that summer Brian left AECL to join the Ontario Hydro Nuclear Power Program as Technical Engineer at the Douglas Point Nuclear Generating Station. Two years later the family moved to Burlington, when Brian was assigned to the Control Design Section at AECL's Sheridan Park to develop computer control-system software for the Pickering Nuclear Generating Station.
Shortly before the first humans walked on the Moon in 1969, young Andrew Moore landed on Earth. But there was no peace for the young family: Brian called the movers again to take their earthly belongings to Markham, ON, where Brian became Shift Supervisor at the Pickering NGS A C until 1973, when they returned to Lake Huron, this time Kincardine, because Brian had agreed to be Commissioning Technical and Production Manager at Bruce NGS B. This time the family enjoyed life without moving for almost 17 years. Brian and Susan were involved in community volunteer work, helping to establish the local tennis club and a yacht club, where Brian taught Power Squadron courses. The family were also avid sailors on Lake Huron.
In 1990, as empty-nesters, Brian joined the International Atomic Energy Agency in Vienna, Austria, as a Nuclear Safety Specialist and acted as team leader on missions to nuclear power plants of IAEA member states, including inspection of Chernobyl in the Ukraine. After Brian was diagnosed with Parkinson's Disease, the couple moved to Ottawa in 1994, where he worked as a consultant to the Atomic Energy Control Board until 2001. With Brian's Parkinson's progressing, the couple decided to move to London, ON, with its world-renowned University Hospital and neurological expertise – and to be closer to their extended family
Brian is mourned by Susan, his wife of 47 years, their three childrens' families, which include six grandchildren, and by Brian's sister Sandra Jacobs, and many friends and colleagues.
Written by classmate 4669 Toivo Roht