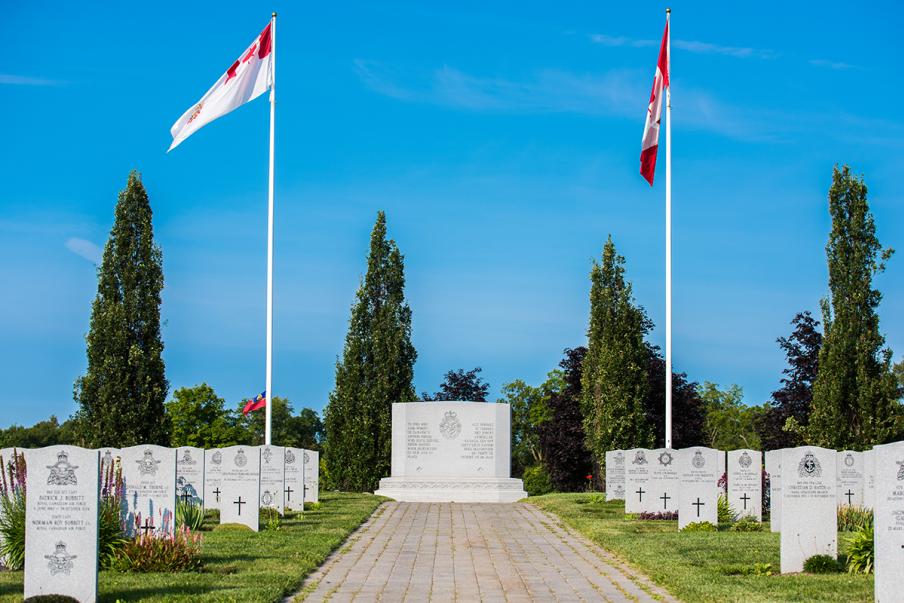 2444 (RAdm Ret'd)John A Charles (RMC 1935)
Dear Mr. and Mrs. Oliver,
I have been proud and happy to receive the issues of Veritas on behalf of my father John A Charles, but it is with great sadness, I must inform you that my father passed away suddenly on Sept 25. He was alert and spry to the very end, and died in his log cabin at Otter Point, with the sun bright in cloudless blue skies and eagles soaring in the air level with his balcony overlooking the Strait of Juan De Fuca.
I was enormously proud and greatly honored to be his son, and I feel now a wave of gratitude that Dad did not linger in a hospital or sick bed, but went from hiking up and down the hills with a chainsaw in his hands to going out with the tide in less than a day. His ashes were spread on the ocean through the kindness and courtesy of RAdm Nigel Greenwood, a Roads graduate which probably pleased my father enormously as he was a life long supporter of university education and the military colleges.
I would be grateful if you continue to send me the issues of Veritas,
thank you,
sincerely
John Charles
___________________________________
Dr. Robert Charles Wheeler, former professor of chemistry at the Royal Military College (54-6), passed away peacefully at Trillium Ridge Retirement Centre, Kingston, on Sunday, October 3, 2010. His funeral was held at St. Luke's Anglican Church on Thursday, October 7, 2010.
After distinguished service in the Second World War, Professor Wheeler came to Queen's in 1946 and graduated with a B.Sc. degree in Applied Science (Chemistry). He obtained his M.Sc. degree at Queen's in 1951 and his Ph.D. degree at Cambridge in 1954.
He returned to Kingston to teach at the Royal Military College from 1954-6. From 1956-86 he worked at Queen's as an assistant professor in analytical chemistry. His researched centred on the chemistry of flames. Professor Wheeler will be remembered particularly for the great effort he put into getting to know his students and for his recognition of the valuable contribution made by non-academic staff to the work of the department.  source
___________________________________