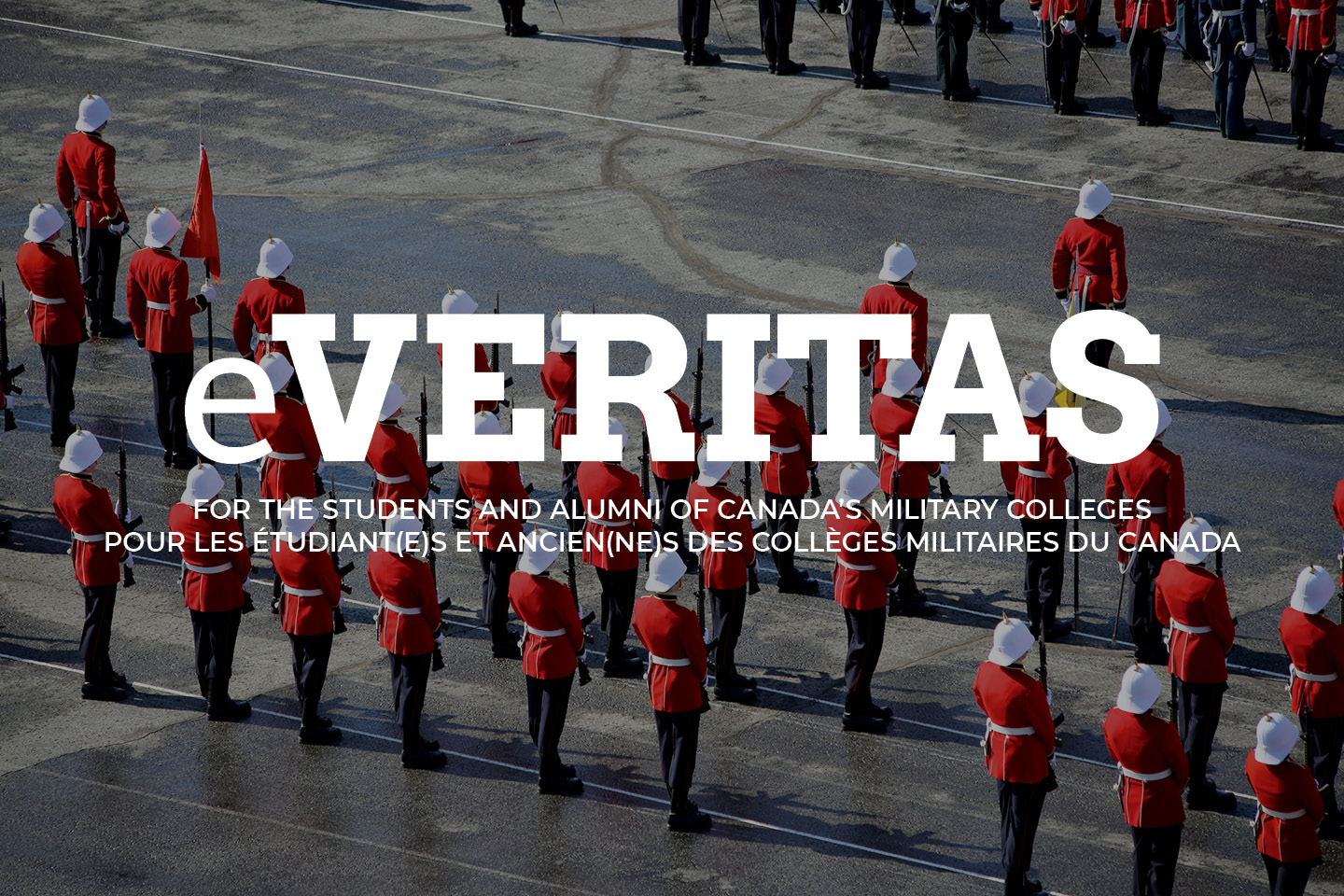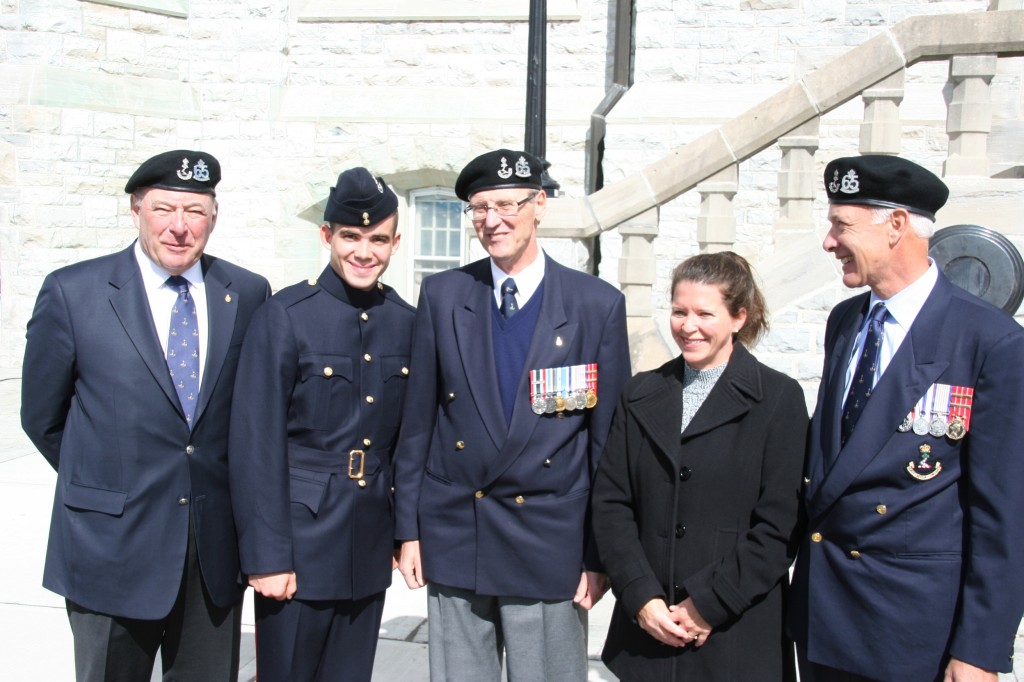 Oops, I Missed it!
During the badging ceremony last week there were three ex-commandants from the Class of '65 performing duties: (L) 6440 Capt (N) AJ Goode RRMC – 1984-87; (Centre) 6719 BGen M Matte RMC – 1993-94; (R) 6496 BGen JCA Emond CMR – 1991-94 and RMC – 1994-96.
In the photo the three are pictured with the I Year Class Senior – Ocdt Jeremy Jobin and his mother, Patti.  Father, Daniel Jobin – not in photo –  is a former Director of Athletics at RRMC.
The Class of 65, the "Class of the Generals" (11!), is extremely proud to have produced commandants for all three CanMilCols that existed until Roads was closed, and it is the only class ever to do so. On top of that, 6496 BGen JCA Emond was commandant of both CMR and RMC, a "first" in itself, and so far unequalled.
Editor: The significance of this event should have received better coverage in e-Veritas 39 – last week.  I regret the error.  Bill Oliver
_______________________________
IN THIS ISSUE 40
:
To find an article: copy title into the search bar on the top of the website and press the 'enter' key.
To search for an individual: type their name into the search bar and press the 'enter' key.
Capt. Matthew Dawe Building Ceremony;
Commandant's Corner;
200th anniversary of Mexican Independence, and the 100th anniversary of the Mexican Revolution & Much More;
Victoria Edwards In Conversation With Don Ludlow – CWC 1990;
Varsity Sports & More;
Catching Up With the News;
Where are they now?
Qu'est-ce qui se passe au CMR Saint-Jean;
Ottawa Branch – Formal Dinner – 4 November – Plan Now To Attend!
Class of 1986 Off the Mark for 2011 Pretty Quick;
Careers | Carrières & Births | naissances;
Remembering – Major (Ret'd) Father Jacques Marcoux;
We get emails;
Victoria Edwards and RMC Band History