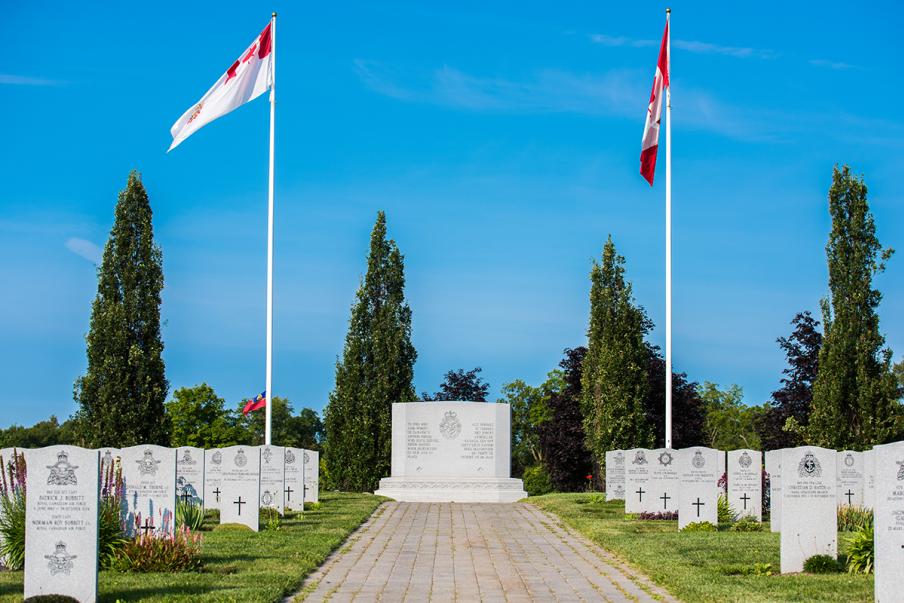 REMINISCENCES
COCKFIELD, Richard Wilson (Corky)
3422 Richard Wilson Cockfield, known to everyone as Corky, passed away on Oct. 13, 2010 in his 79th year. Corky is survived by his wife of 53 years, Carol (nee Thomas), daughter Kathy (Vogel) and two sons, Richard and Michael, as well as grandchildren Patrick, Sydney and Eric Vogel and Lauren Cockfield, and his brother David. He was predeceased by his sister Sheila (Shearer).
Corky was born in Orillia in 1932. The nurses at the hospital there were fans of the comic strip Gasoline Alley, and the strip portrayed a newborn babe at around the time of Corky's birth. The strip baby's name was Corky, and the nurses attached that name to their ward. It stuck for a lifetime! (There was a film produced in 1951 called Corky of Gasoline Alley but we will never see it because of copyright entanglements).
Corky's father, Dr. Richard Leonard Cockfield, and his mother, a nurse, Stella Rose Cockfield, served as medical missionaries in the interior of China from 1934 to 1940. When Corky was about five, he fell into an open sewer and contacted dysentery. The disease was usually fatal at that time, but close medical attention from his parents saved his life. When the Japanese invaded China, they interred the family briefly, then moved the three children and mother to Hong Kong. Dr. Cockfield's services were much needed, and he was kept under arrest. He tried escaping from the Japanese once, was apprehended and warned that he would die if he tried again. His second attempt was successful, although he had to swim around the soldiers guarding the land entrance to Hong Kong.
They returned to live in Beardmore, Ontario, where the parents served the medical needs of mining and forestry workers, as well as native people. Beardmore was a primitive outpost, and Corky developed his love for the outdoors during this time.
A move to Toronto gave Corky the opportunity to join a cadet corps and active participation developed his interest in attending RMC. After RMC, Corky attended Queen's and continued to study Civil Engineering. He worked as a consultant in Kingston for several years, then moved to Carleton to teach. He saw a need for a Ph.D. and went to Waterloo for that purpose. Specializing in structural engineering, he taught at the University of Waterloo for 26 years, retiring in 1996. Corky was recognized as a Professor Emeritus for his contribution to the Construction Management Program and the CO-OP program at Waterloo. A lifelong fitness enthusiast, Corky was a competitive swimmer and football player at RMC, then a skier and gardener in his mature years.
Like many cadets, Corky met Carol through the (familiar?) blind dating process at RMC. He was able to get hold of Carol's number at KGH and put in a call. She did not like the name Corky at first and turned him down. When a Richard Cockfield called shortly after, she accepted the offer of a date. A fine romance ensued.
Corky as husband, father, grandfather, brother, and friend will be missed.
3345 Jim Priebe
___________________________________
xx

In loving memory of the amazing Bonnie (Maureen) Harrison – a vigorous creator that tenaciously followed her heart, nurturing and inspiring all those around her. Bonnie died surrounded by her family on November, 1st, 2010, after a long battle with Dementia.
Her integrity, courage, sense of humour, spiritual faith and love of life will continue to guide us through the rest of our lives. She is sadly missed by Bob, her beloved husband of 45 years, her son Charlie in England, her daughter Kathryn (& Alan) in Toronto, her daughter Michelle (& Ted) in Los Angeles and her four grandchildren Tristin, Rory, Benjamin and Thomas.
Bonnie was born to Colonel Desmond & Mrs. Mickie Egan in London, Ontario in 1943. Through the course of her life, Bonnie perpetually challenged herself with the new and unknown; touching most and influencing many. The rebellious, but loving daughter of a demanding Colonel, she was a patient older sister to Michael. As a teenager, her love of water led her to swim instructing on the Ottawa River in Petawawa. Later, she studied at Queen's University where highland dancing was more her fling.
In 1965, she married Bob Harrison and crossed the pond to Oxford, England where, after a few jaunts to the continent, she became the loving mother of a son and twin daughters. And that she embraced with fury. The family of five left England in 1968 and returned to Kingston where they lived at Number 2 Gatehouse, RMC, giving Bonnie's love of entertaining a chance to flourish. 1974 took her back to the Ottawa Valley, replacing mess dinners with pine tar, ski wax, and sailing in Deep River.
Inspired by the new town pool, Bonnie became a founder of the brand new Deep River CANDUs Swim Club, coaching and inspiring a small-town gang of water-logged kids. Her chlorinated vocation continued, in 1980, with the Scarborough Swim Club – a bigger club that had a lot more pools and several Commonwealth and Olympic swimmers.
The early 80's brought an end to icy morning workouts as Bonnie embraced a new passion as a real estate agent. She had a highly successful career with Royal Lepage in Toronto for 12 years, dedicated to finding a "home" for the people she served. Finally, in the early 90's, Bonnie followed her dream and became Innkeeper of The Butternut Inn Bed and Breakfast in Port Hope. Working tirelessly as decorator, innkeeper, gardener and gourmet cook, Bonnie ran the Inn for 10 years. Her charm and style brought many the weary traveller a bed and special meal and her clan of 'get-awayers' couldn't get enough of the Inn's whimsical, sumptuous and intimate experience.
Tragically, the last five years of Bonnie's passionate life were ravaged by the cruel and relentless effects of Dementia. Her long struggle introduced her to new heroes and a special thanks goes to Rochelle Magbutay, Bonnie's caregiver from 2007 who looked after her with unending patience and unrequited love. Thanks also to the many other caregivers who gave Bonnie love and respect – Zeny Baron, Vicki Pierce, Angela Slater, the CCAC and their caregivers, the staff at Northumberland Hills Hospital in Cobourg and the staff at Regency Manor Nursing Home in Port Hope.
A service in celebration of Bonnie's life will be held in a protected tent in Bonnie's lovely garden at the former Butternut Inn Bed and Breakfast, 36 North Street, Port Hope on Monday, November 8th at 11:30am. Please dress appropriately for an outdoor service. A light lunch will be served indoors.
Gifts in her memory can be made to the Alzheimer's Society of Canada (www.alzheimer.ca).
Editor: Bonnie was the wife of 6182 R.B. (Bob) Harrison, (RMC 1964), Cadet Wing Commander in his Fourth Year. ncarsca@prodigy.net
___________________________________
GUY PAQUET      1939-2010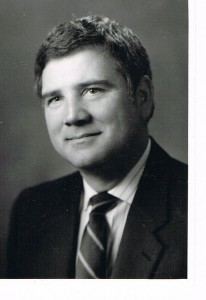 5062 Guy Paquet CMR RMC 1961), died on Oct 26, 2010 in Montreal.  The  funeral will be held  at 11am, Saturday Nov 13 at St Edmund RC Church , 105 Beaconsfield Blvd, Beaconsfield QC. Visitation will be on Friday Nov 12 from 2-4 pm at the Collins, Clarke, MacGillivray, White Funeral Home , 222 autoroute 20, Pointe Claire.
In lieu of flowers donations to the West Island Palliative Care Residence (265 Rue André-Brunet, Kirkland, QC  H9H 3R4) or the Canadian Cancer Society in support of prostate cancer research would be appreciated.
Guy was born in Quebec City  and after attending CMR, he graduated from RMC in 1961. He received his Mechanical Engineering degree in 1962 from École Polytechnique and then joined 435 Squadron at RCAF Station Namao, AB.
Following graduation from McGill with an MBA in 1968, he began work  for Seagram's  as plant manager for the Beaupré, QC distillery. From there, he went on to manage the Gimli, MB and Lasalle, QC plants. While in Toronto from 1983 to 1989, he held various sales and marketing roles ending as Executive VP, Sales and Marketing, and in 1989 moved to Montreal to be Executive VP, Corporate Affairs. Retirement in Montreal followed in 1996 when he took up golf .
He served on the RMC Foundation Board from 1997-99.
Guy is survived by his wife Geri, 3 sons, Marc(Tanyss) of Oakville ON; Robert(Nadège)  and granddaughters Valentine and Celeste of Zurich Switzerland; and René(Kerry) of Montreal plus 2 surviving brothers Robert, Quebec City and François(Lily), St Jean-sur-Richelieu.
Prepared by: W5250 Susan Gibbon

_____________________________